Dinosaur Shaped Wall Shelving Unit
By Ryan on 01/07/2016 6:57 AM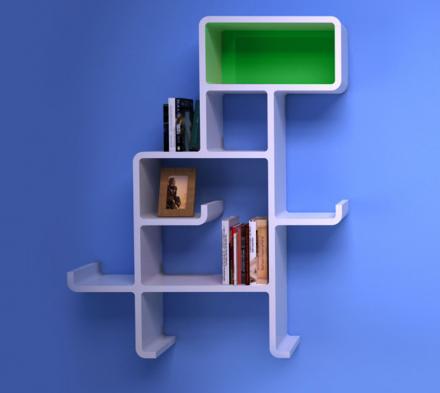 This wall shelving unit is made to take the shape of a dinosaur, and to be more specific, it's supposed to look like a Tyrannosaurus Rex with it's stubby little arms that just can't seem to reach or do much of anything. A great addition to any room for a child or adult who just really loves Jurassic Park, the dinosaur shaped shelving unit uses rounded corners to not only catch the eye, but also makes it safe for kids to play around as there is not any sharp corners to jab a head into and get injured. The shelving unit is also modular so that if you decide later on you don't like dinosaurs anymore, you can take it apart and put it back together in any shape you like.
The dinosaur wall shelf comes in either black or white colors to choose from, and also comes with 1 green and 1 blue back panel that you can decide as to which color the dinosaur's head should be. Not only great for kid's bedrooms and/or nurseries, the T-Rex shelf is also great for use in the bathroom or even the shower as the shelving unit is completely waterproof and resistant to fungus and mold.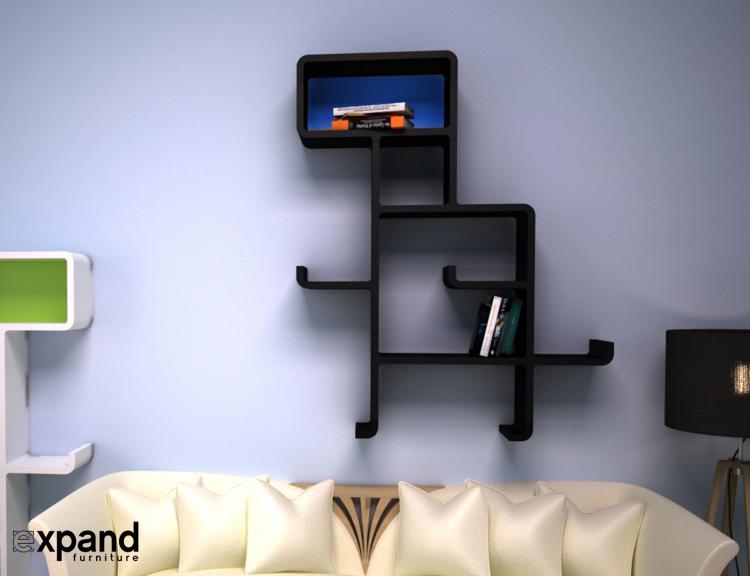 The dinosaur T-Rex shelving unit is made from nontoxic and formaldehyde free ABS plastic, will take approximately 25 minutes to fully install and is super easy to put together by simply snapping the pieces together and inserting pins to secure the pieces in place. No tools are necessary to put together, but a small screwdriver will be necessary to mount the shelf onto the wall.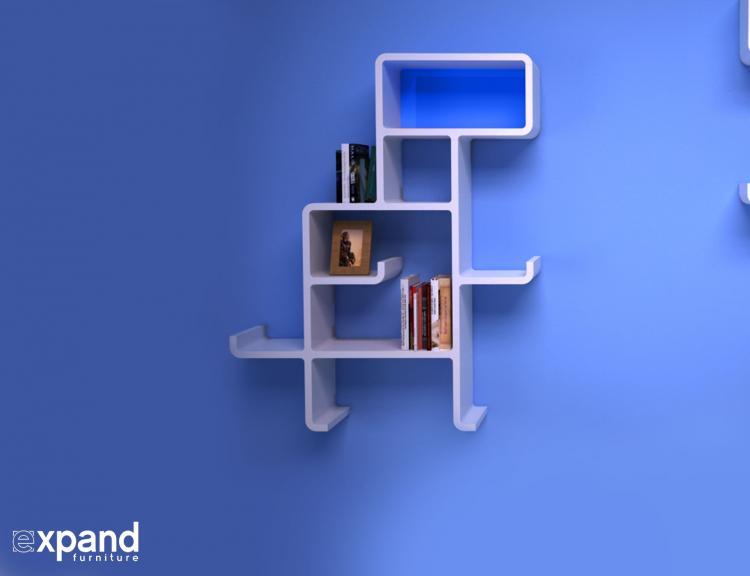 Created by ExpandFurniture, a Vancouver based company, the dinosaur shaped shelving unit is one of many modular shelving units the company offers, with others including a running man, a jumping man, and a landing man, all of which use a modern design with modular pieces that are completely interchangeable if you were to buy more than one.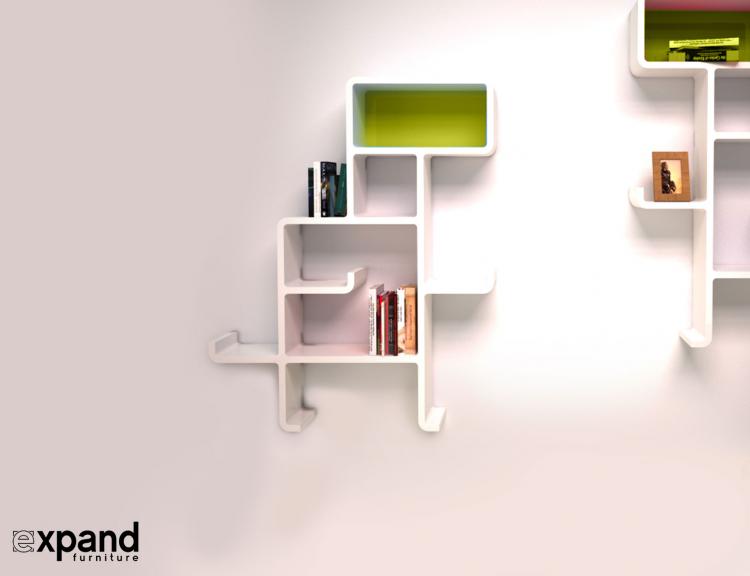 You can find more information on ExpandFurniture's modular wall shelving units via the video below.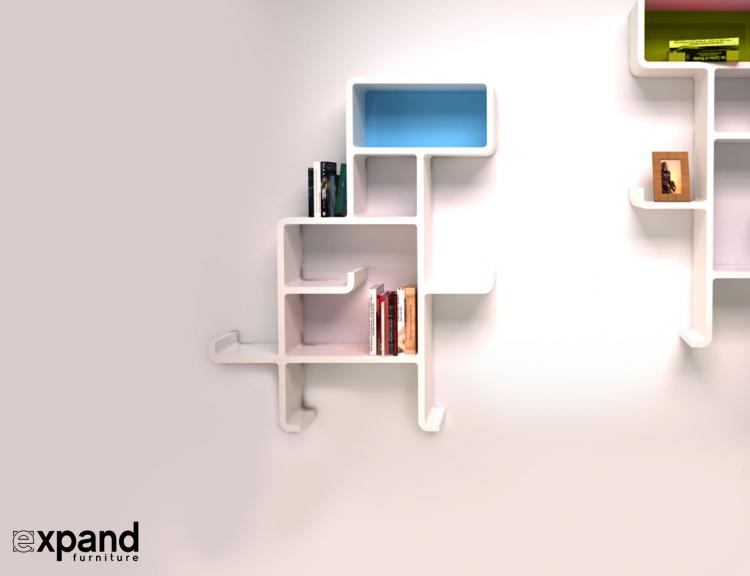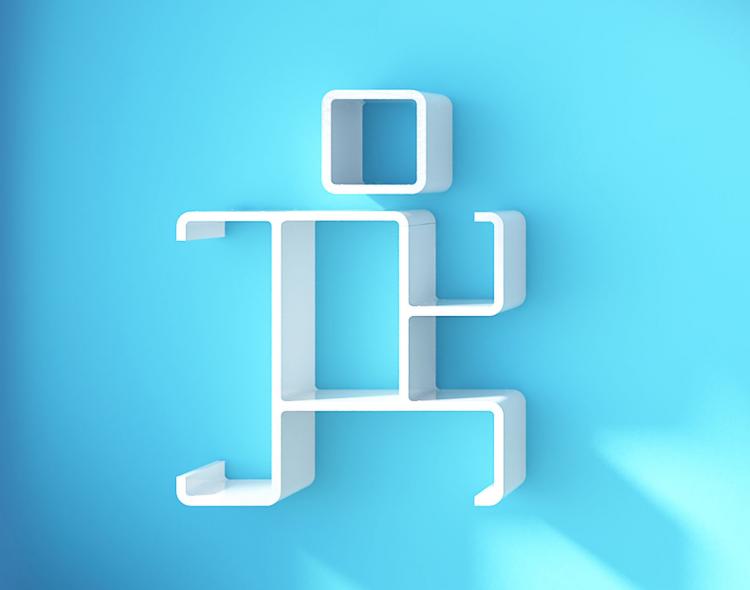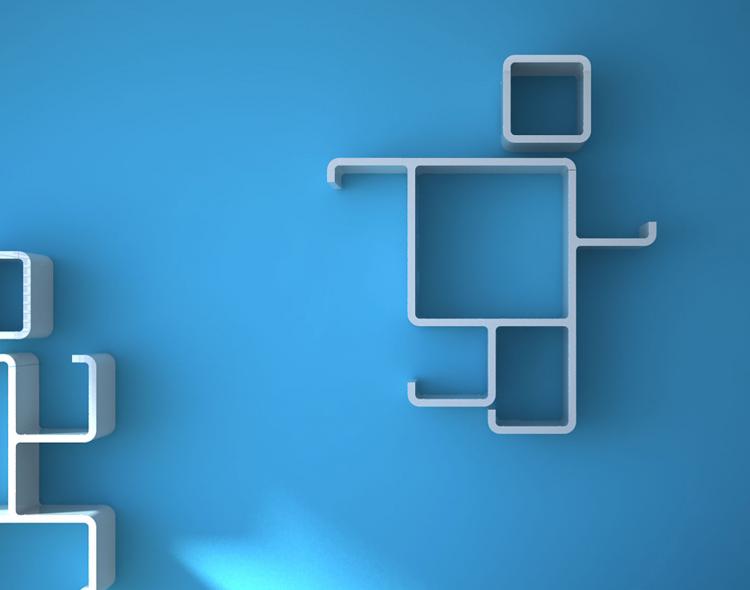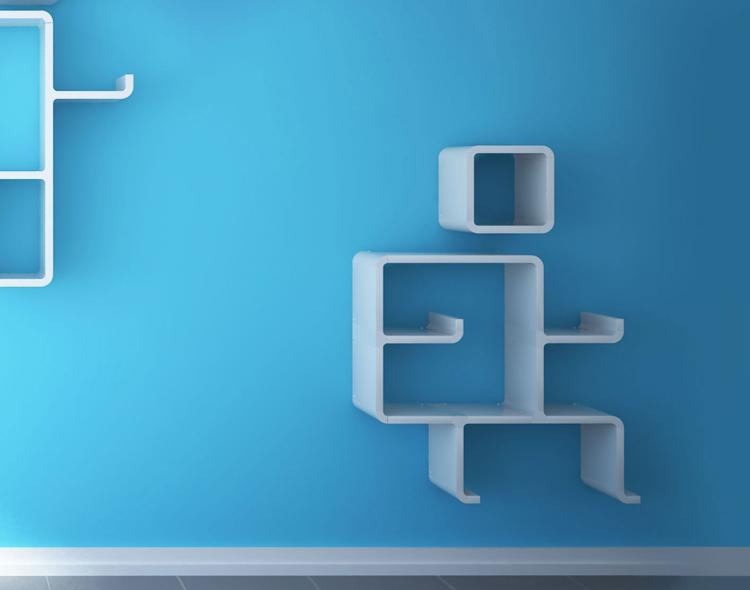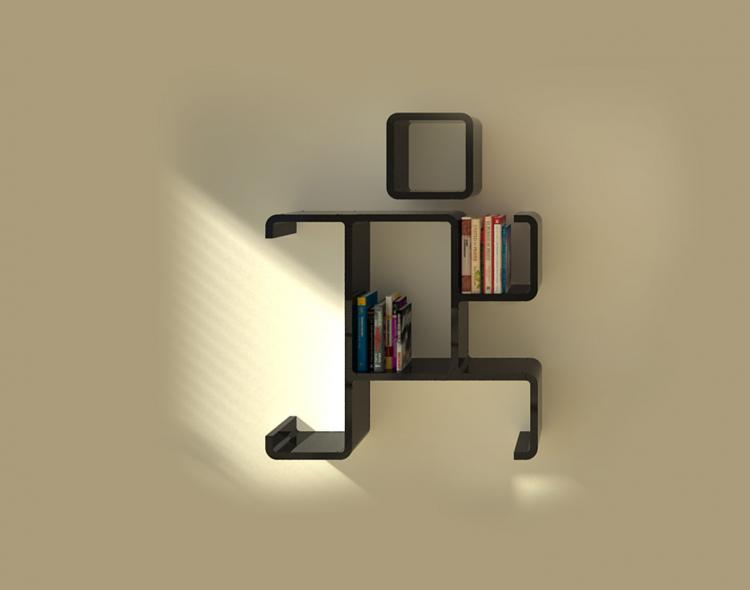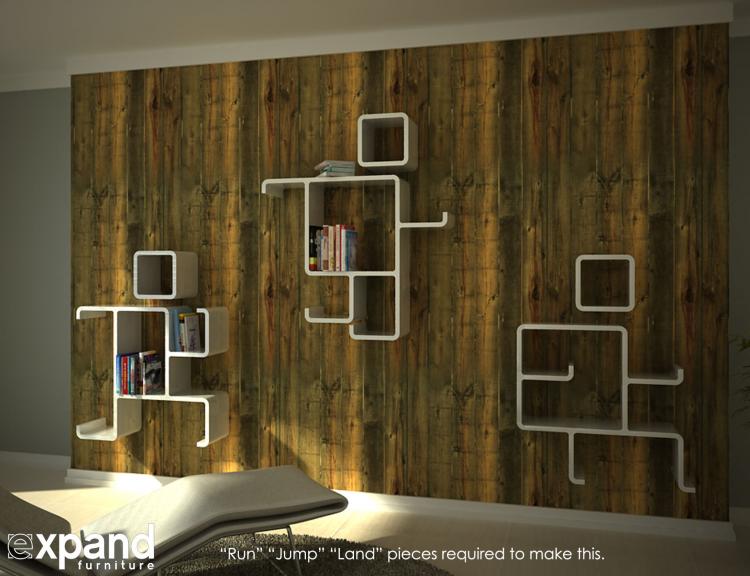 Subscribe To Our YouTube Channel