This Custom Wooden Monopoly Table Is The Ultimate Way To Play Monopoly
By Ryan on 01/20/2023 6:59 PM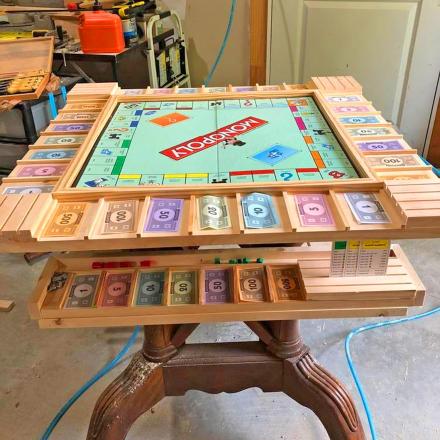 If you love Monopoly, chances are you already own the giant Monopoly rug that you can actually play game on, though this next one might be even better than that! Introducing the one-of-a-kind, custom-made monopoly table built by none other than the woodworking mastermind behind the Ryobi forum username "NatureBoy".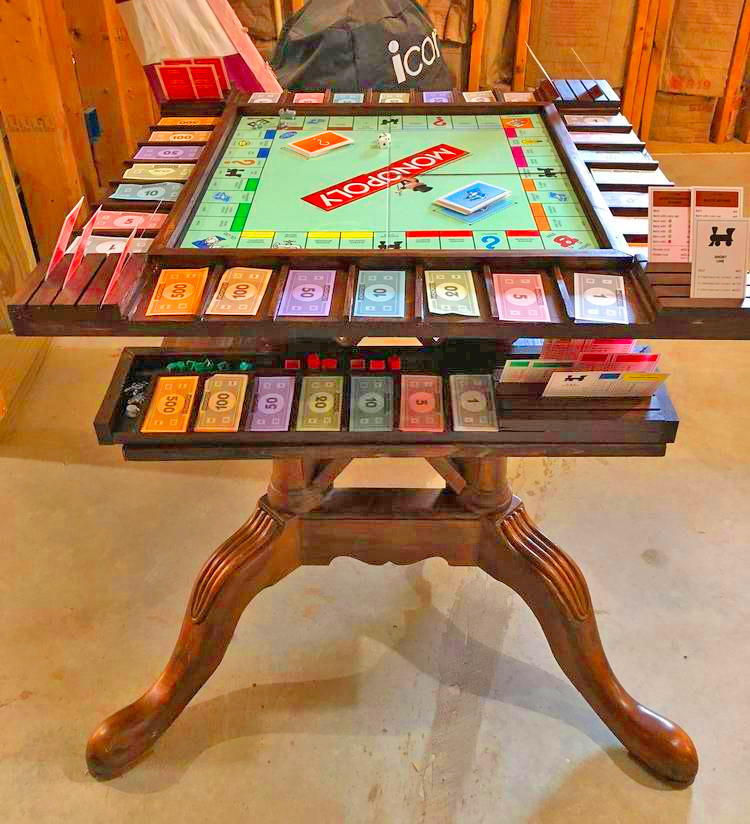 Credit: Ryobi/NatureBoy
This Monopoly-lovers masterpiece was crafted with love and dedication for the game-loving father-in-law of our talented creator. But this isn't just any ordinary game table, oh no. This beauty is a true labor of love for the Monopoly aficionado in your life.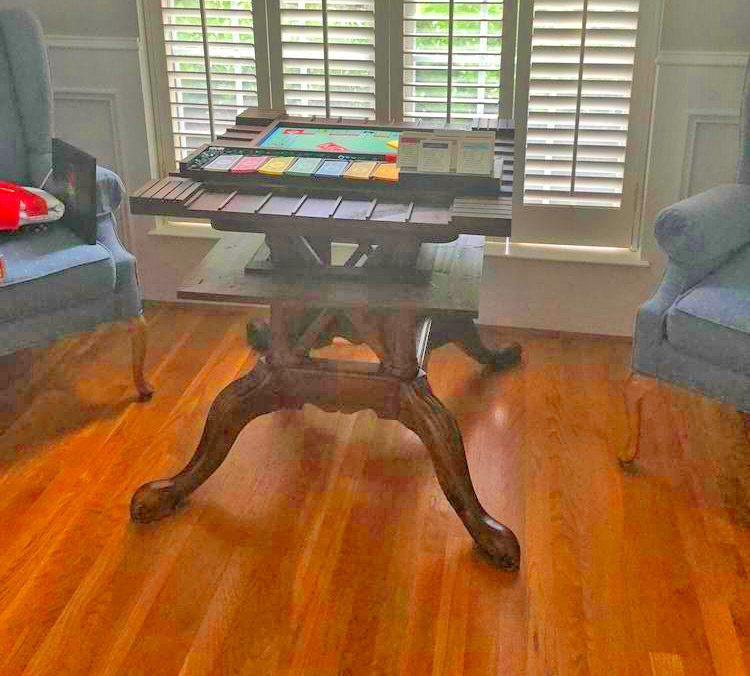 Credit: Ryobi/NatureBoy
NatureBoy's custom creation is built from the sturdy base of an old dinner table, giving it a vintage and rustic feel that is sure to impress any Monopoly fan. But the real magic happens when you take a closer look. Each player has their very own designated slot to hold their cash and property cards upright, ensuring that the game stays organized and runs smoothly. And for the all-powerful banker, there's even a special spot to keep all the money from the bank.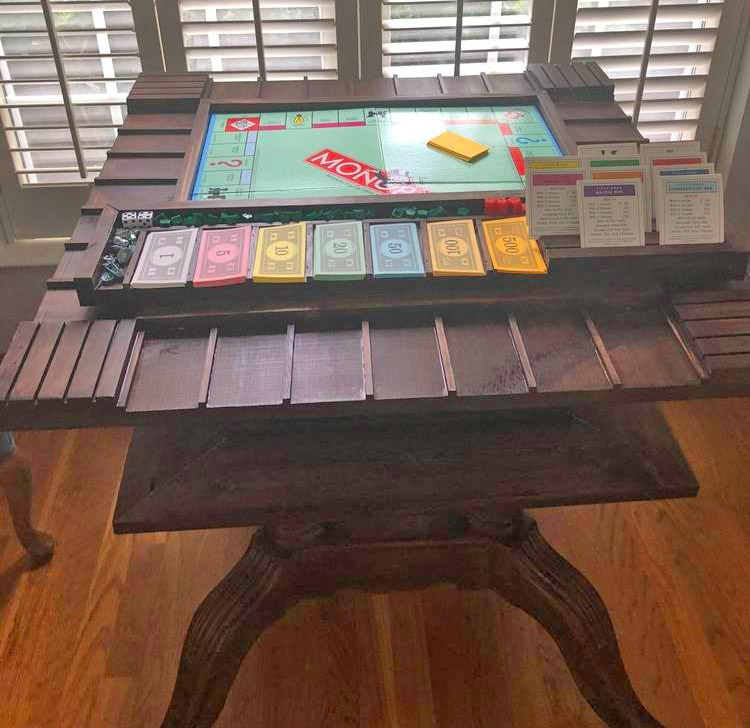 Credit: Ryobi/NatureBoy
But wait, there's more! This table is not only functional but also visually stunning. The intricate details and craftsmanship put into this table are sure to impress even the most discerning Monopoly player.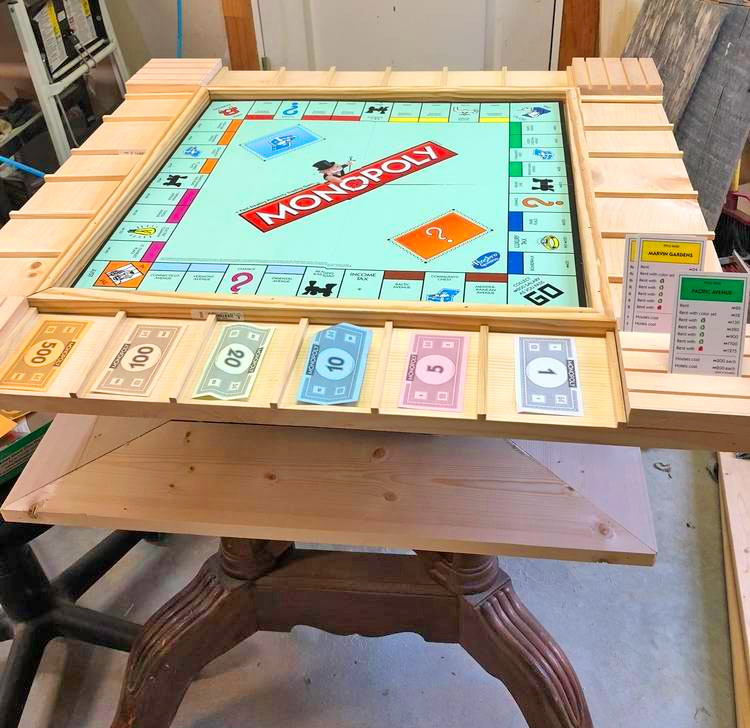 Credit: Ryobi/NatureBoy
He built the unique wooden Monopoly table atop a dinner table base, and then finished it off with a dark finishe that makes it look perfect in just about any room you place it in!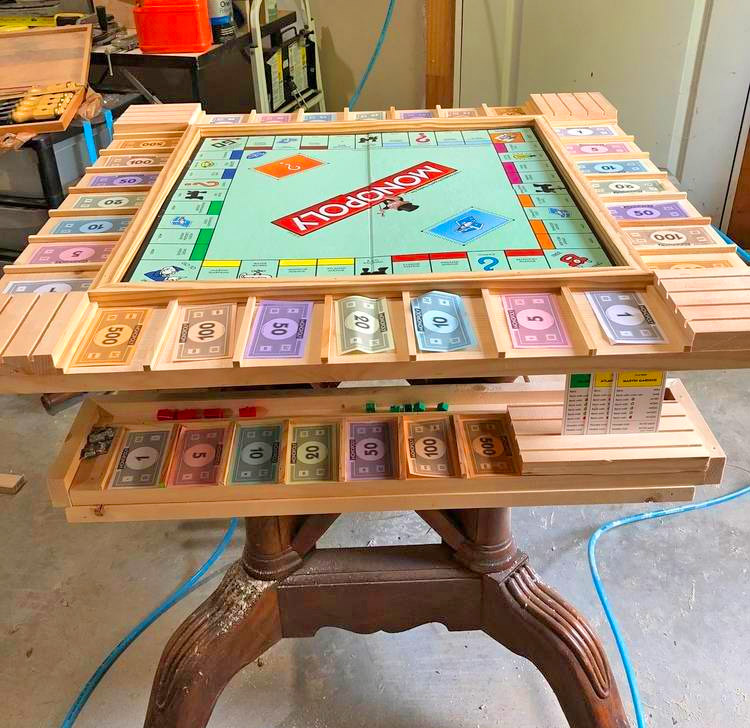 Credit: Ryobi/NatureBoy
NatureBoy's custom wooden Monopoly table is the ultimate game-changer for any Monopoly enthusiast. It's a functional, beautiful, and unique piece that will bring hours of fun and entertainment to your game nights. Hats off to NatureBoy for creating such a stunning masterpiece and for giving a Monopoly collector and player a gift that they will treasure for a lifetime.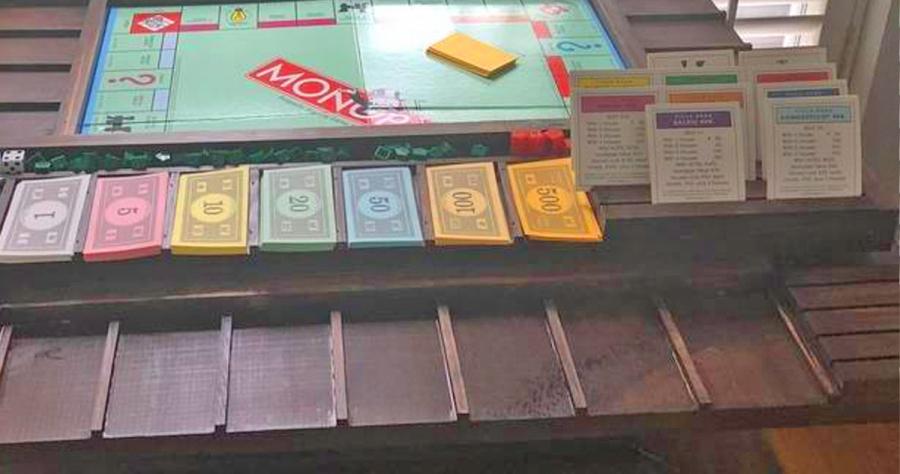 Credit: Ryobi/NatureBoy
If you're feeling a little left out, don't worry, similar custom Monopoly tables can be found on Etsy. But let's be real, nothing beats a one-of-a-kind, handcrafted creation made with love.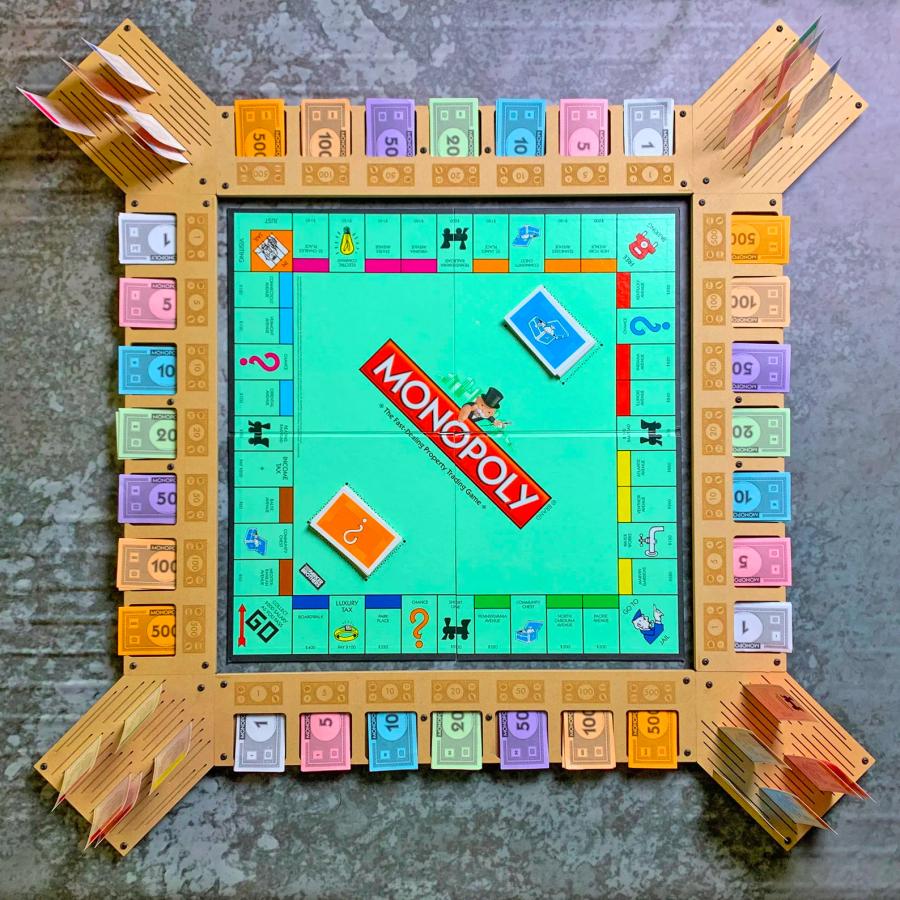 Source
Check out a few of the custom wooden Monopoly board tables that we found on Etsy below! You can find a link to each one below each image!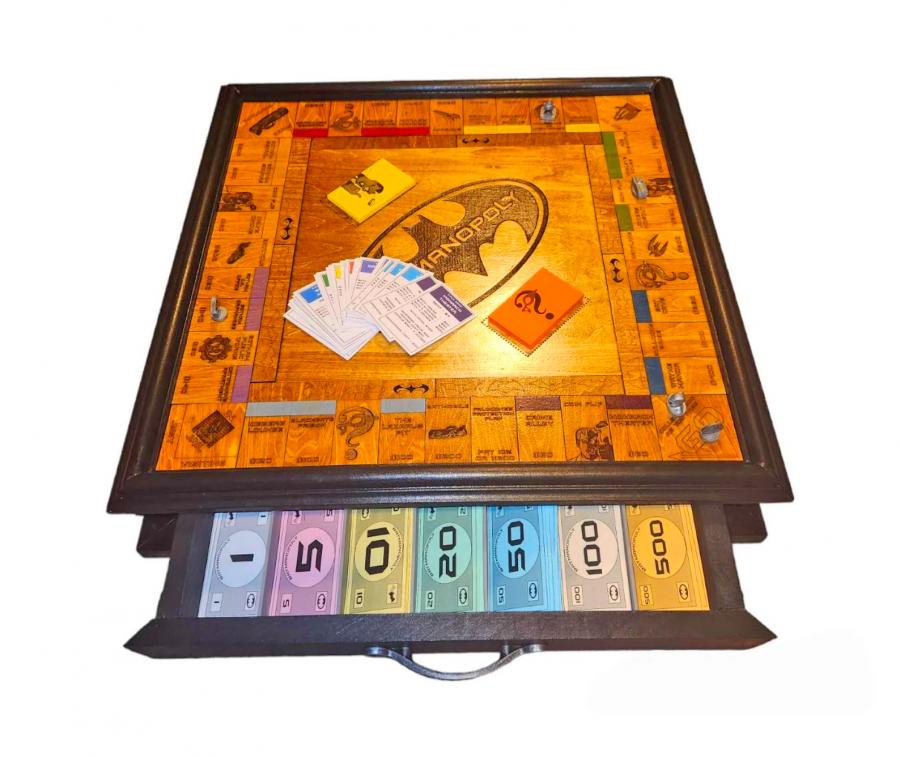 Source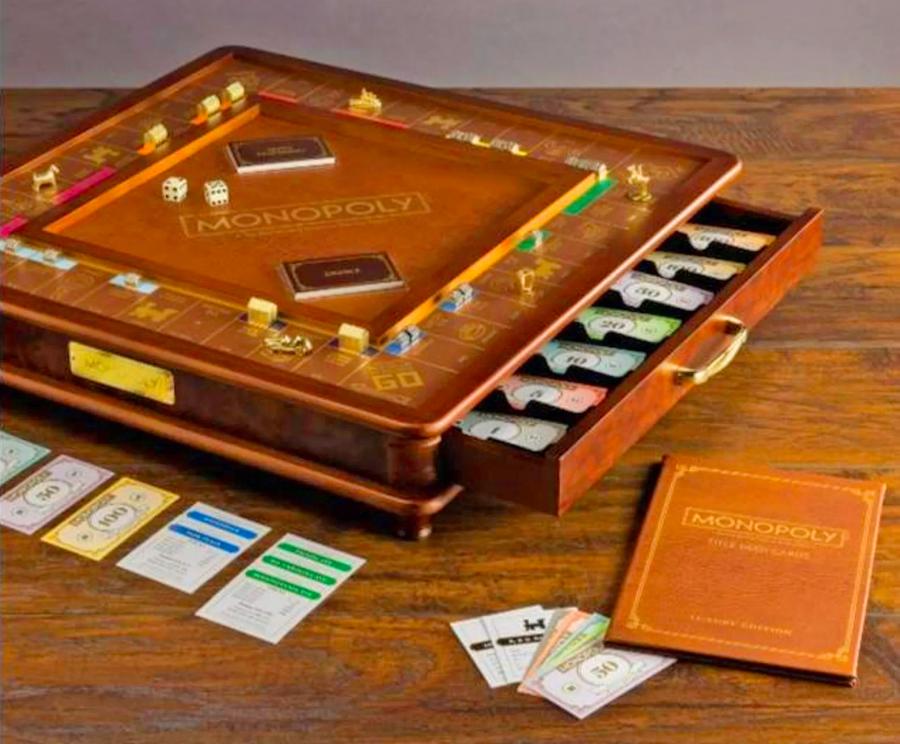 Source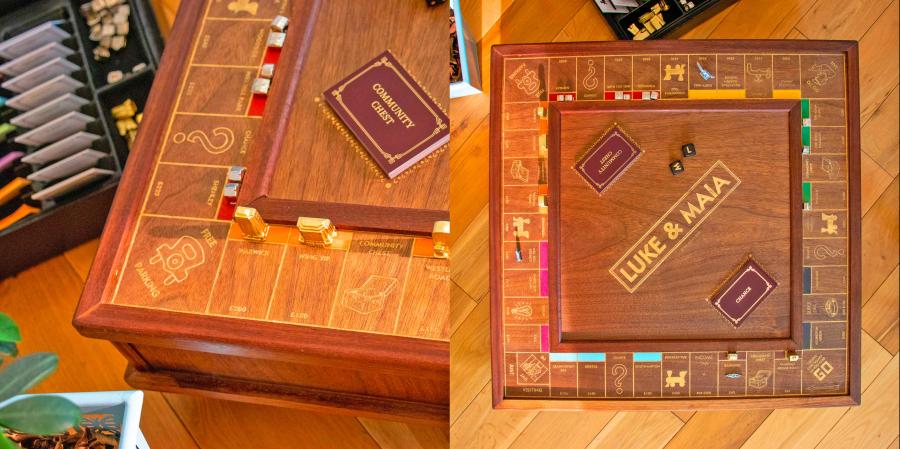 Source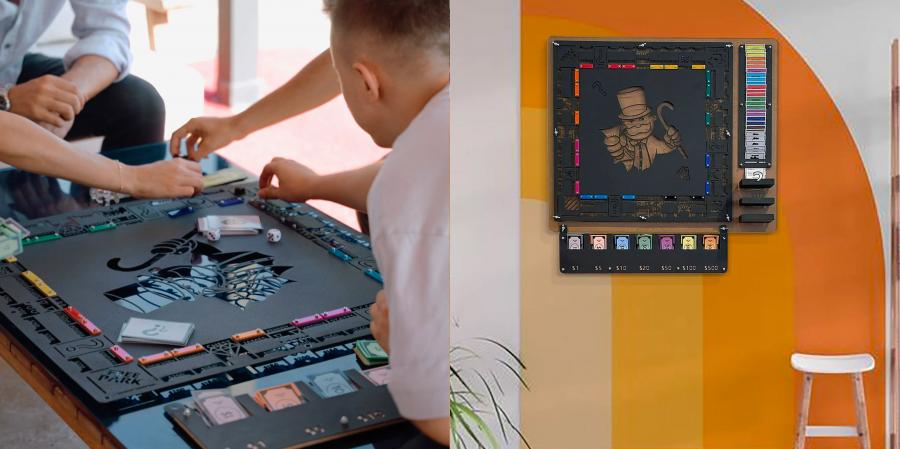 Source
And don't forget about the giant Monopoly board rug we mentioned earlier!