Custom Car Air-Fresheners Using You or Your Friend's Faces
By Ryan on 06/16/2016 4:54 AM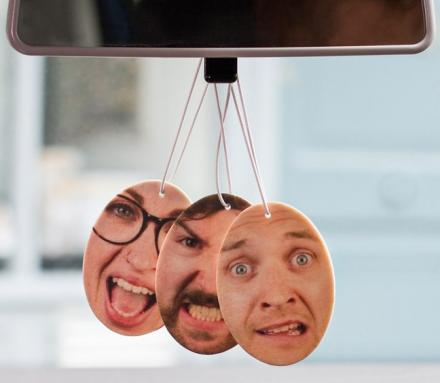 How often are you driving down the road, and wishing you could just pull down the mirror and stare at yourself while you drive? For me, this happens quite often due to my rugged good looks. These custom car air-fresheners allow you to get one that looks just like your own face (or a friends), with the added benefit of being able to smell your face, which is pretty much impossible to do as it is now. Say goodbye to the magic pine tree, and say hello to your own beautiful face that you get to look at everyday as it swings back and forth from your rear-view mirror.
How it works is, you simply upload a high quality photo of you or a friend's face with the photograph pointing straight forward onto a face. They will then crop the photo and print it onto an egg shaped car freshener so that everyone can smell your succulent face.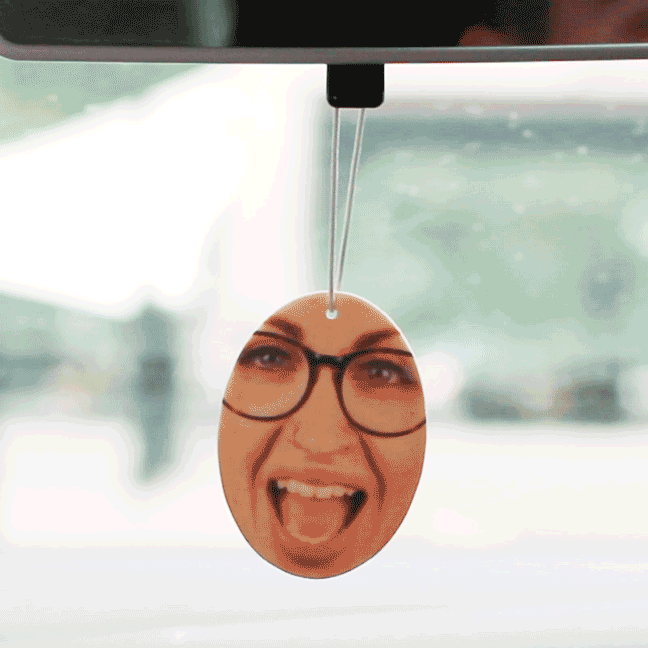 Fresh Face, as they're so aptly called, allow you to scent your face in up to five sensual smells of your choosing, come in a pack of 3 car air-fresheners (which allow you to use up to 3 different photos as well), and each Fresh Face car freshener measures approximately 4 inches tall x 3.1 inches wide.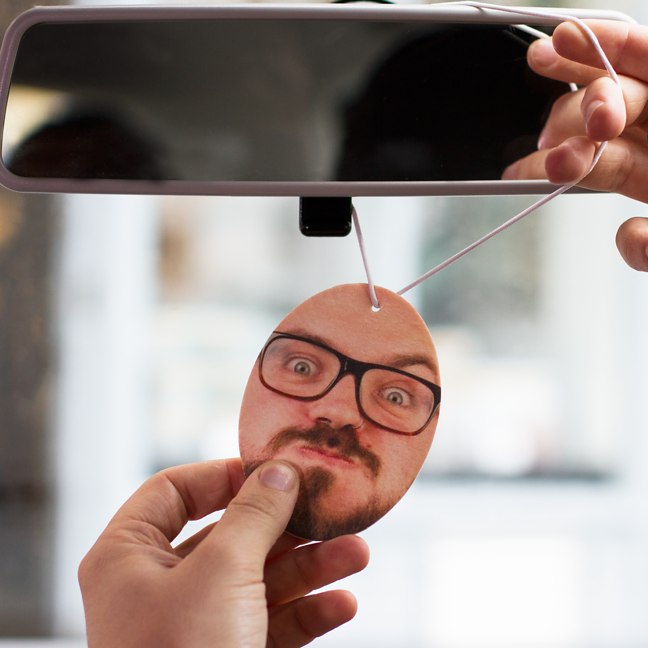 Since these face shaped car fresheners are custom made, you can expect around 3-5 days for the product to be made before being shipped out.