This Crochet Egg Apron Helps You Carry Tons Of Eggs, Perfect For Chicken Owners
By Ryan on 03/15/2022 10:47 AM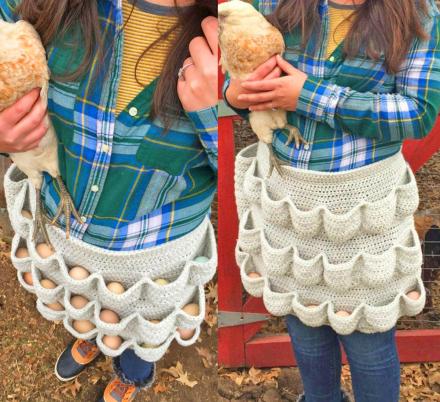 If you own chickens, or just happen to love Easter egg hunts just a little too much, this unique egg carrying apron might be for you. It's called the Egg-cellent Apron, and it's a crochet pattern that'll give you precise instructions on how to knit your very own knit egg holding apron. The adult version can securely hold up to 19 different chicken eggs, while a kids version that's also available can hold up to 8 chicken eggs. Note: This is a crochet pattern only.

The unique egg carrying knit apron pattern is made by Heart Hook Home, a blog and shop that features unique crochet patterns, and more. On top of just making crochet patterns for egg carrying aprons, she also creates patterns for all sorts of different items, such as cardigans, leg warmers, hoodies, blankets, slippers, and more.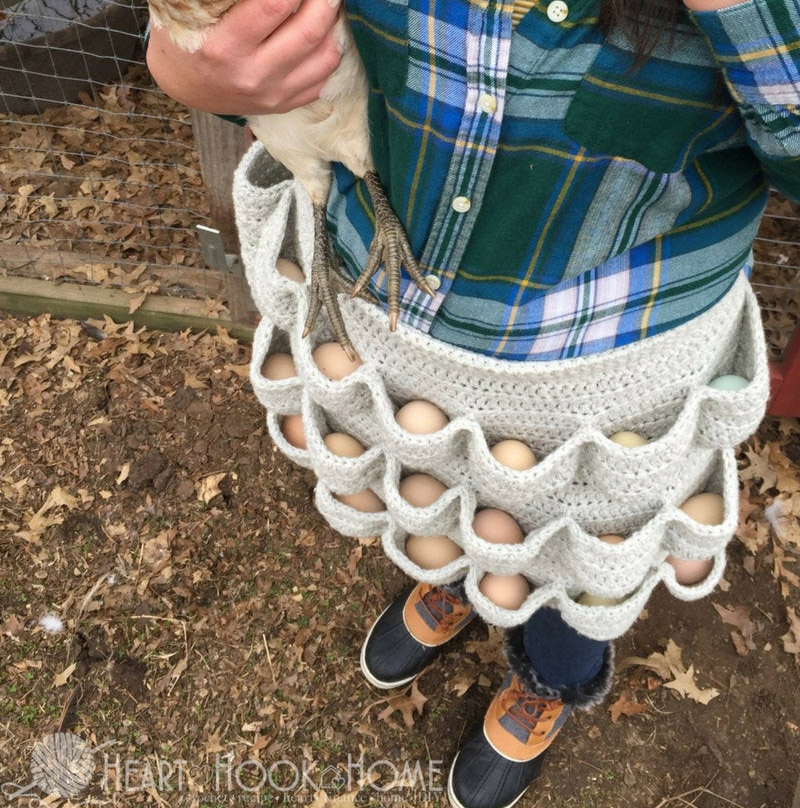 Though, the store mentioned earlier offers just a pattern to create an apron yourself, there are actually plenty of listings on Etsy that offer pre-made crochet egg aprons depending on how much effort you'd like to put into this endeavor. There are some listings that allow you to select your size and color of your preference, and there's even a listing for toddler and youth sizes. Though, if you're looking for just a standard non-crochet egg apron that's made in a chicken pattern, they of course have that as well...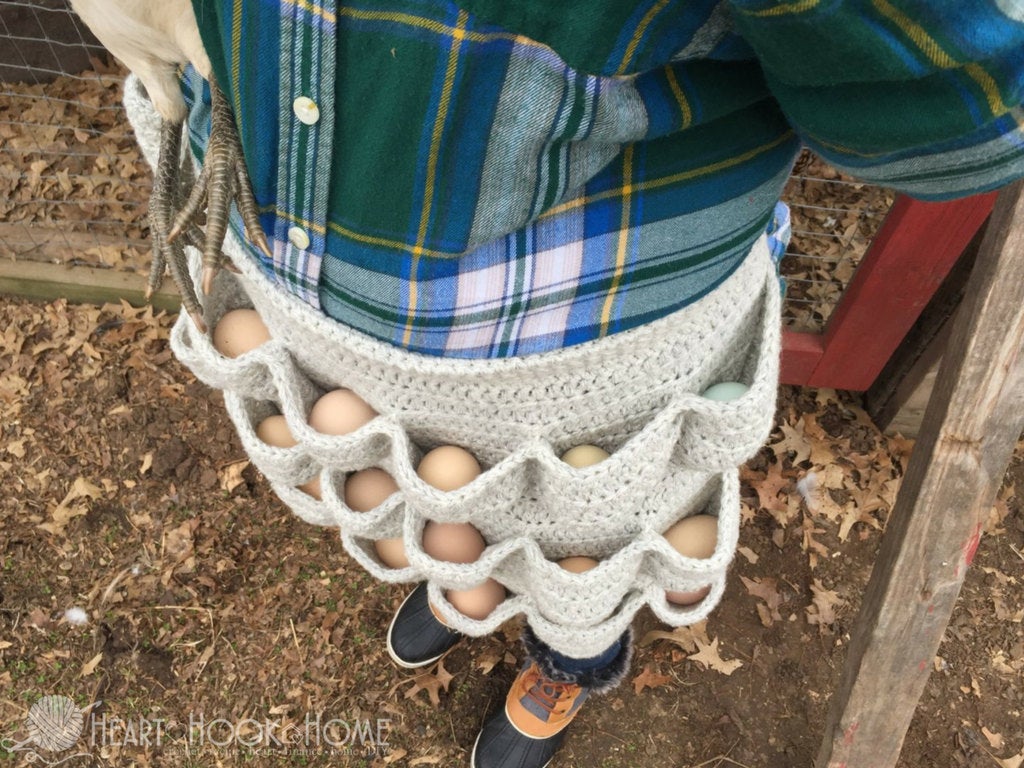 To start creating your very own crochet egg apron, you'll first need the following materials: a size J crochet hook, an upholstery needle for sewing, bobby pins (for stitch markers), and approx: 725 yards of Acrylic/Cotton blend (size 4, medium weight).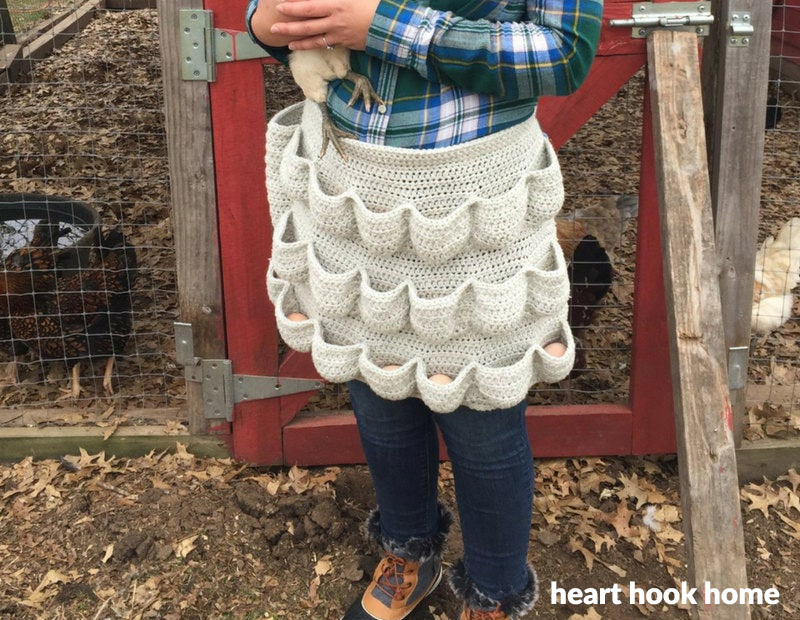 Depending on your crochet skills, the time to create the egg carrying apron will of course vary. The crochet egg apron will contain 19 different egg pockets, along with 1 larger pocket on the side for carrying your other essentials such as keys, a smart phone, and more.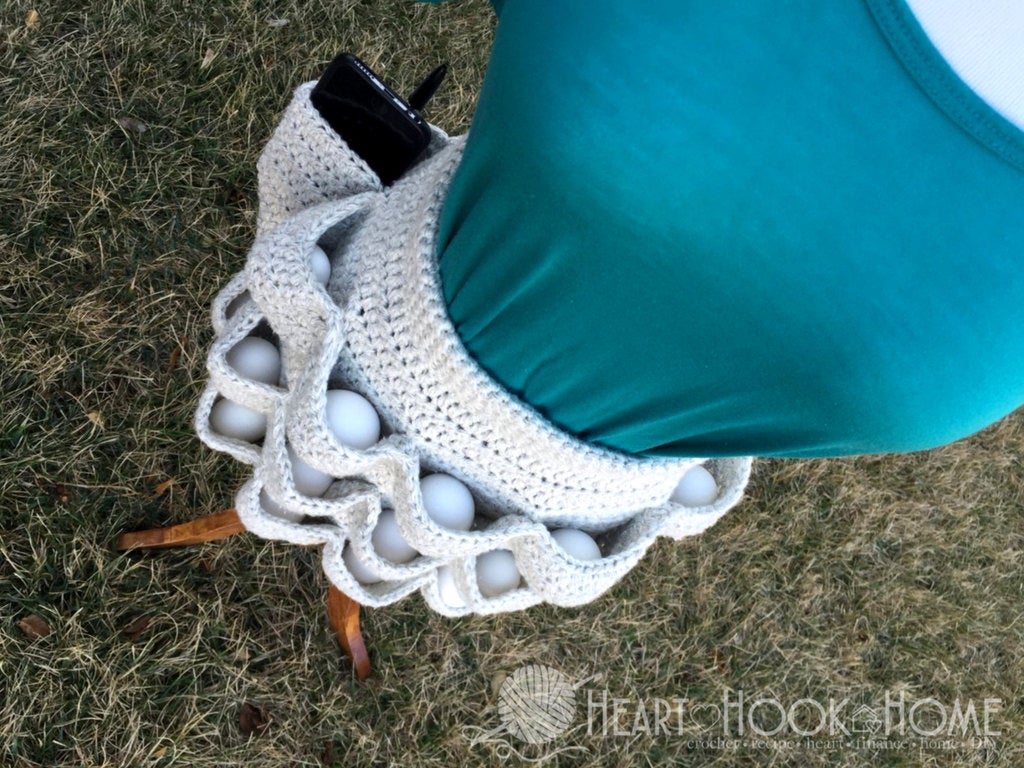 Get the kids version of the crochet egg apron pattern here.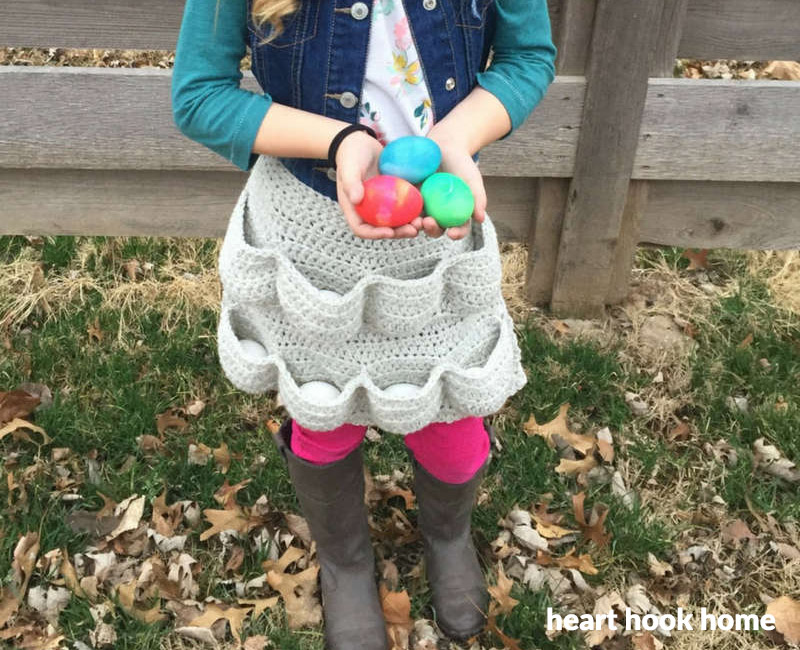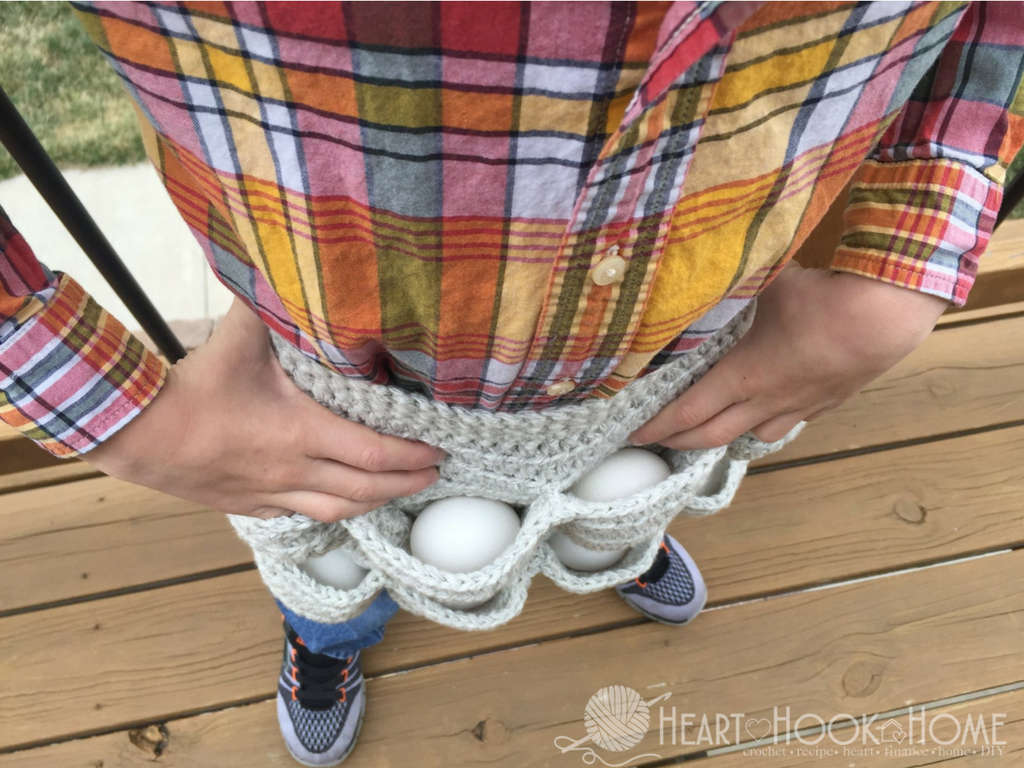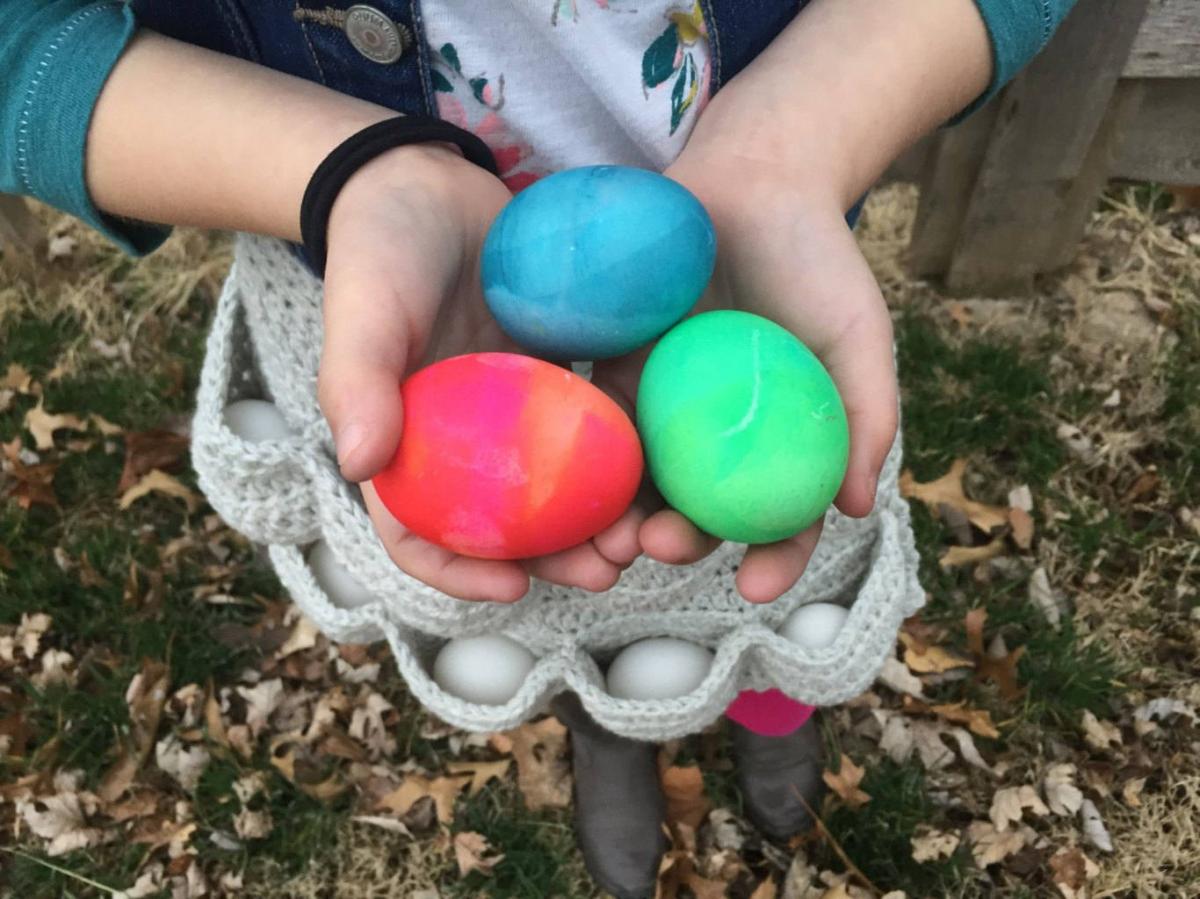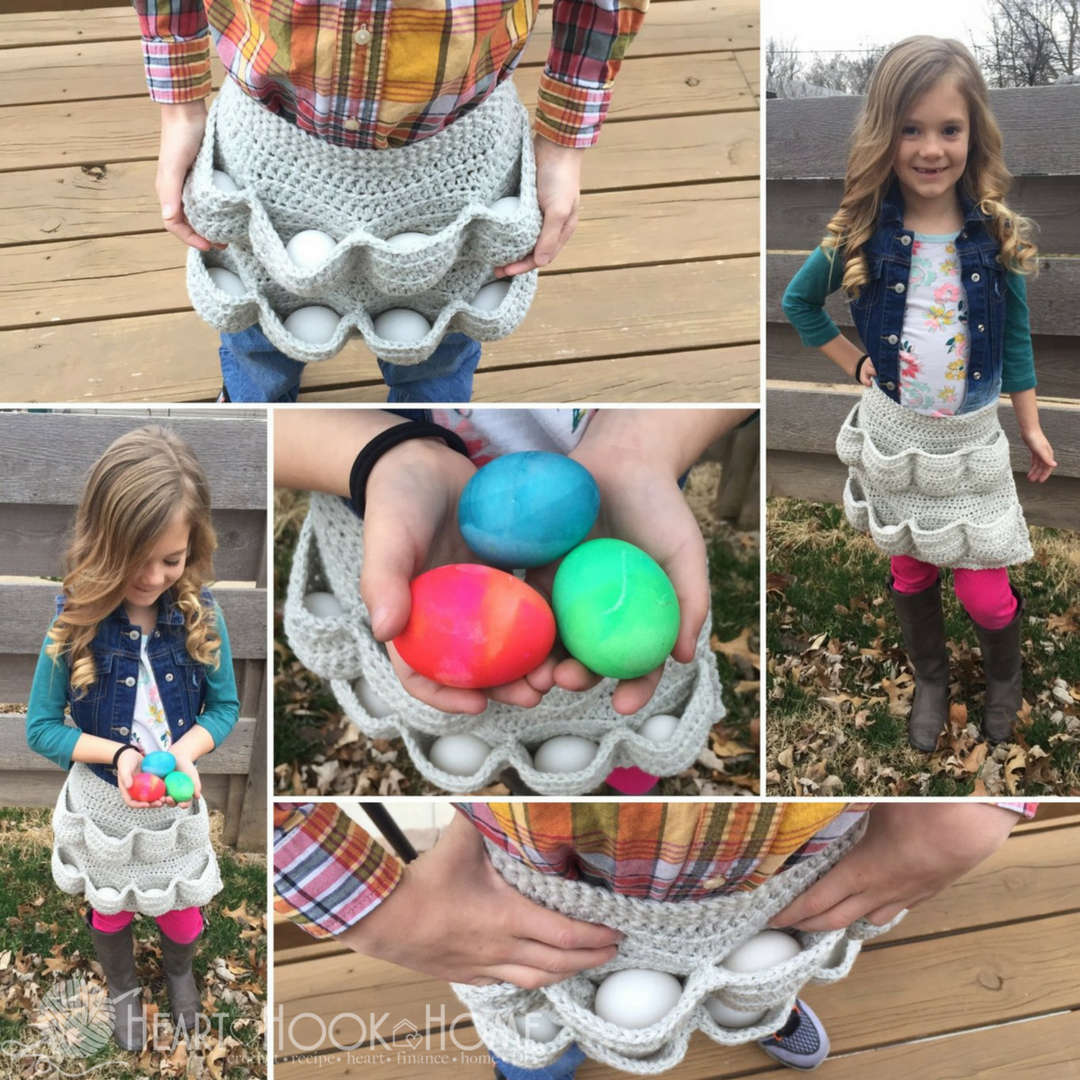 You can find pre-made crochet egg aprons here.