This Cool Touch Bowl Lets You Actually Touch It After Microwaving
By Ryan on 10/14/2015 4:04 AM (Updated: 09/07/2018 9:35 AM)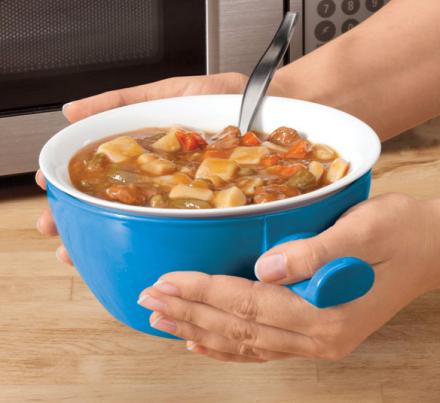 Say you've just microwaved a bowl of soup and forgot to put a plate underneath it so that you can take it out of the microwave without starting your hands on fire, normally you would simply have to wait for the bowl to finish cooling down, and simply throw the soup directly into the garbage because reheating things twice in the microwave will pretty much give you cancer as far as I'm concerned.
With the Cool Touch Microwave Bowl, you can easily remove your bowl from the microwave as the outer bowl will not even be hot in the slightest and will actually be cool to the touch. The cool touch bowl is made with three separate pieces, an inner bowl that will get hot which holds your food, an outside bowl that stays cool which allows you to easily remove the bowl from the microwave, and a lid that prevents splattering.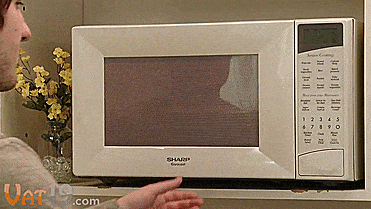 Not only is the cool touch microwave bowl easy and safe to remove from the microwave without burning yourself, but the bowl makes it super easy to hold and eat the soup or whatever food you might have inside of it. The bowl's handles allows you to grasp the bowl with one hand and have a fork or spoon in the other hand to consume the steamy hot goodness inside without scalding your hand which a normal ceramic bowl would do.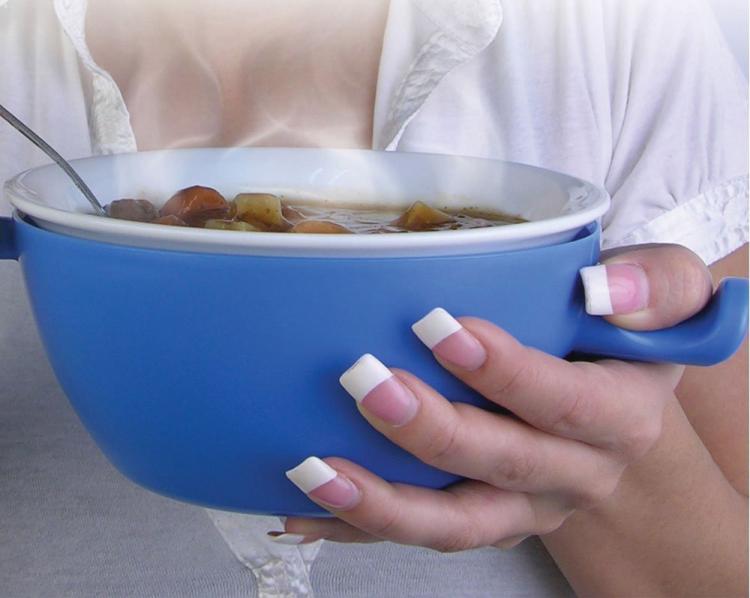 The cool touch bowl has two handles on the side which allows for easy removal and transport to your final eating destination, the inner bowl is made from ceramic and holds up to 24 oz of goodness, and the lid can be used to snap over the bowl to allow for easy leftover storage. Plus all the pieces of the cool touch microwave bowl is top-shelf dishwasher safe.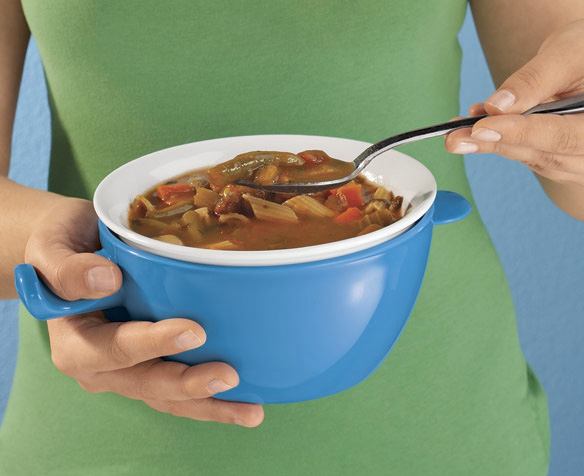 Check out the cool touch bowl in action via the video below.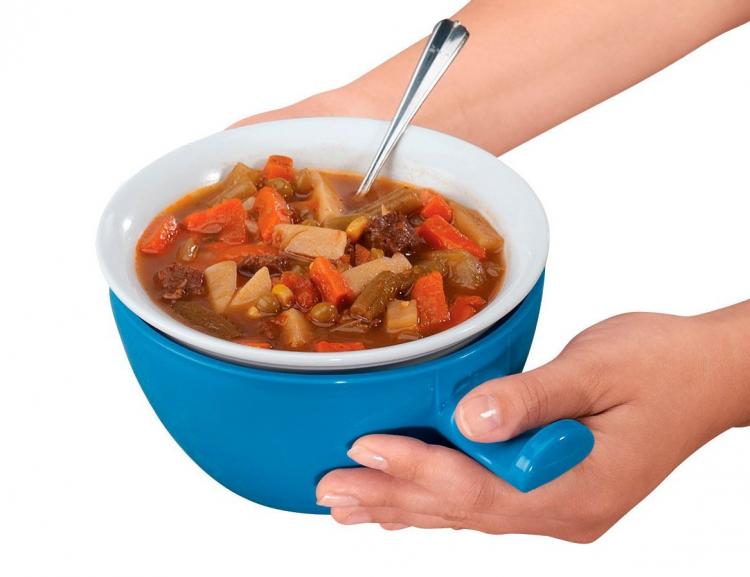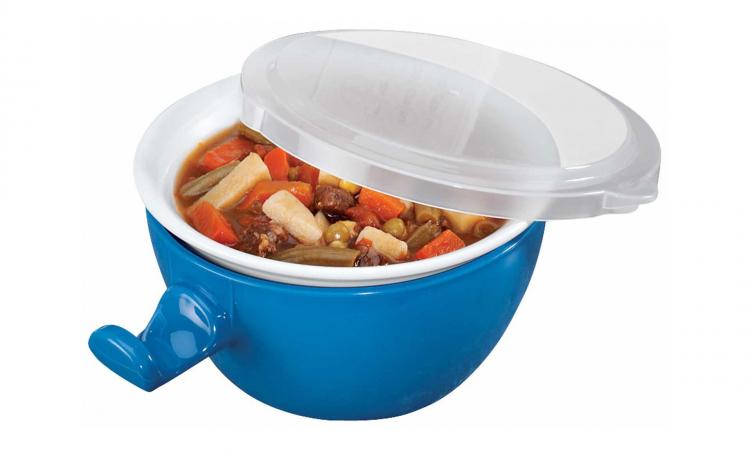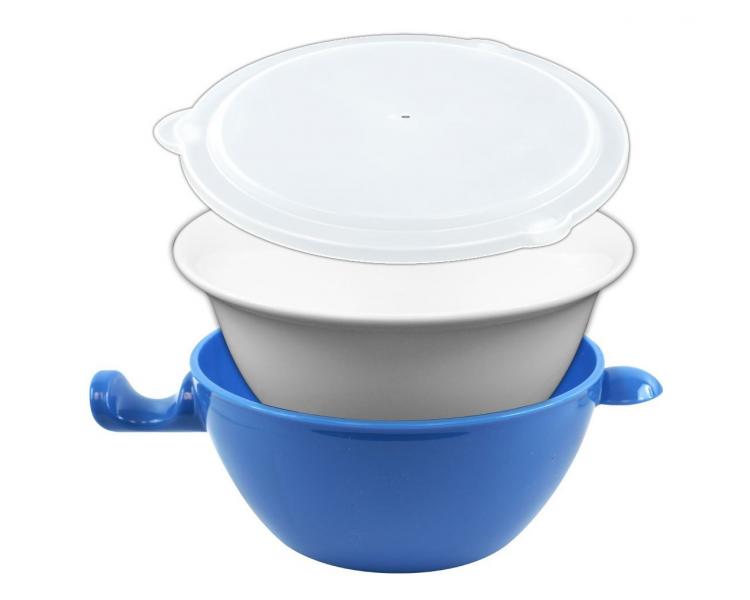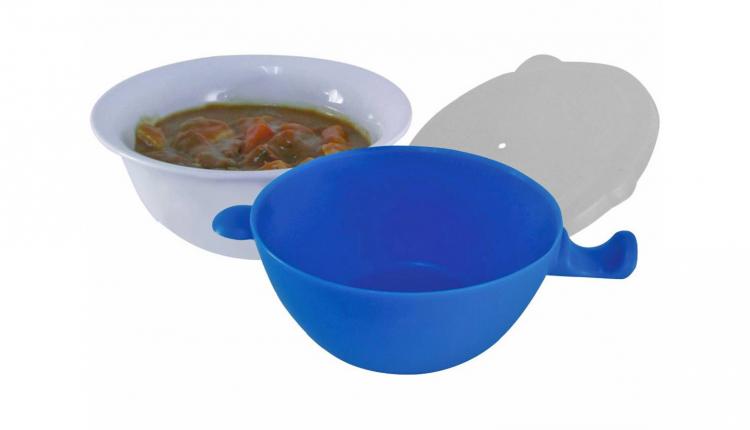 [GIF Source: Vat19]
Subscribe To Our YouTube Channel