This Genius Bean-Bag Chair Converts Into A Full, Queen, Or King Size Mattress
By Ryan on 11/09/2021 10:08 AM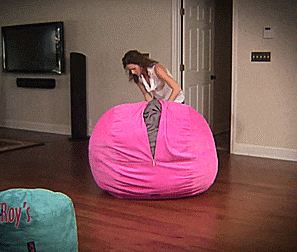 Everybody loved bean-bag chairs as a kid. They would last around 2 days until they started shooting out hundreds of foam beads every time you sat down. At that point it became a contest to see who could get the most beads to shoot out at once, as you're jumping off the side of the couch to get the most momentum. This giant bean-bag chair actually turns into a mattress and doesn't contain tiny beads!

Sizes: Full | Queen | King
To use it as a bean-bag chair just sit down and enjoy it as a bean-bag chair. But once you'd like it turned into a mattress, simply remove the chair cover, unfold the mattress to it's actual length, and then just flip it over a few times to get the stuffing to lay flat. To get the mattress back into the bean-bag chair, just fold it diagonally and bounce it into the bag until you can push it the rest of the way. Then just zip the bean-bag cover up, and take a seat.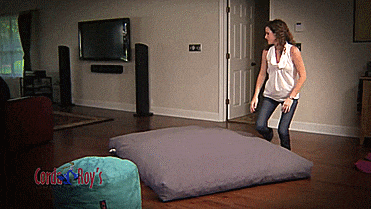 The bean-bag cover is completely removable and washable and you can throw it in the washer to get it cleaned up, although the mattress does not have a cover that you can remove to clean. The mattress is filled with premium super-soft foam, which is essentially the same stuff they put in sofa cushions, except that it's shredded.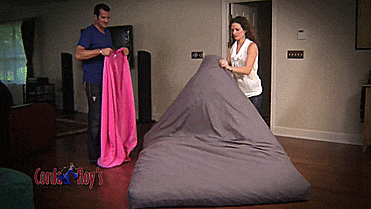 The convertible bean-bag chair mattress bed comes vacuum sealed to get it into a smaller package, is able to sleep two adults comfortably, comes in either full size or queen size mattresses, comes in a bunch of different colors to choose from, and when in bean-bag form it measures 42 inches wide, whereas when in the mattress bed mode it measures 75 inches long x 54 inches wide x 8 inches thick.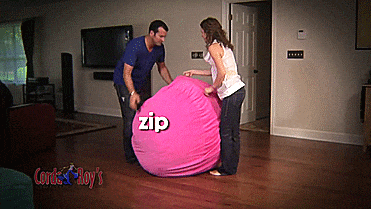 Check out the convertible bean-bag mattress bed in action via the video below.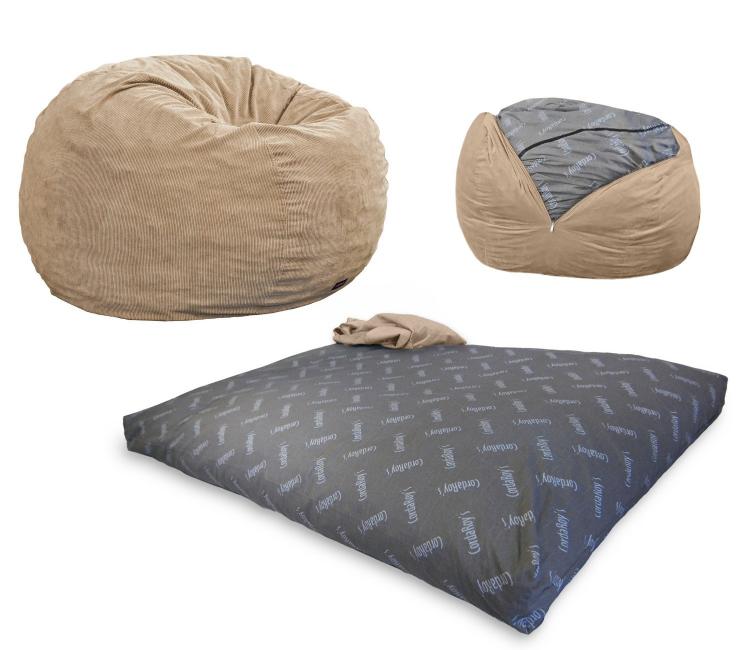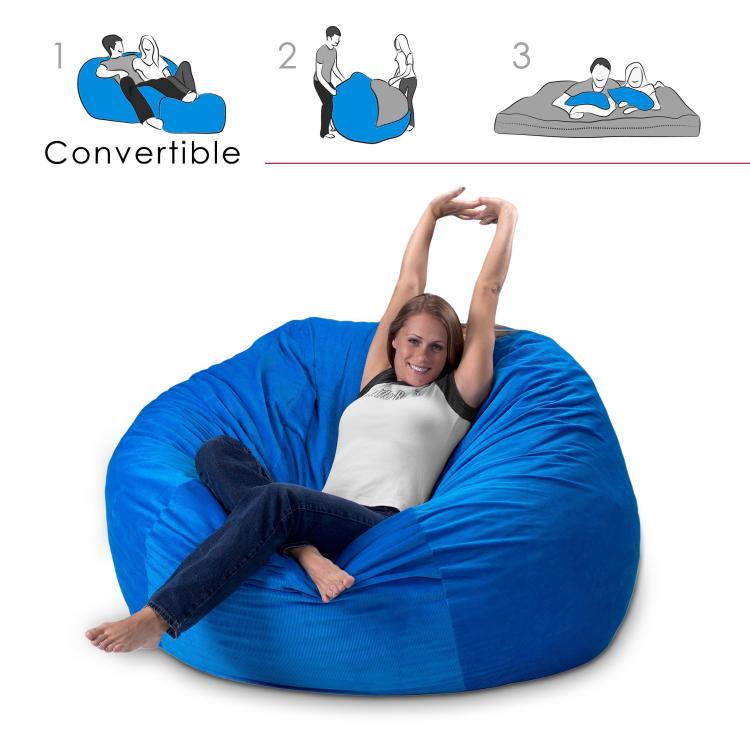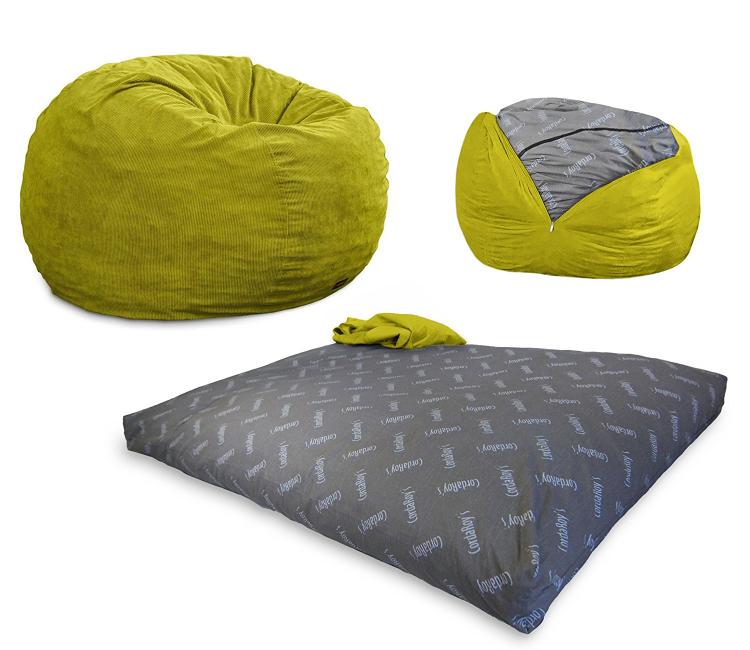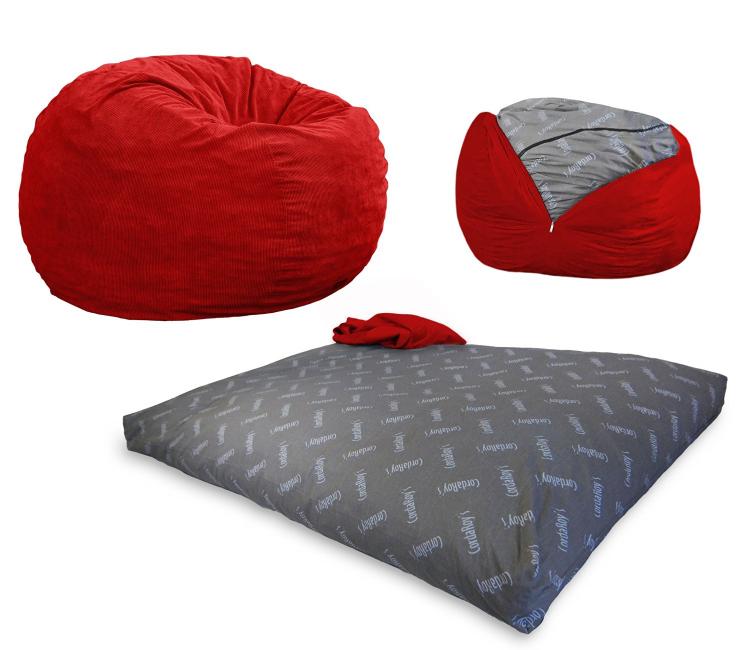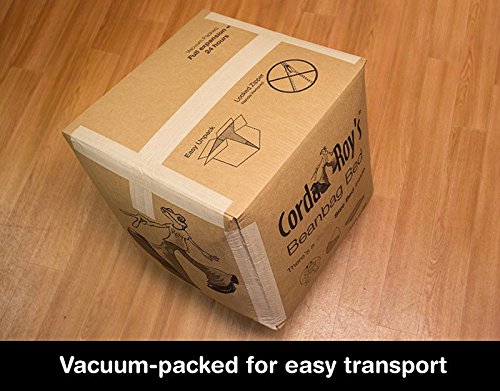 Subscribe To Our YouTube Channel