Condom Sleeping Bag and Pillow
By Ryan on 08/20/2013 2:01 PM (Updated: 11/05/2017 1:28 PM)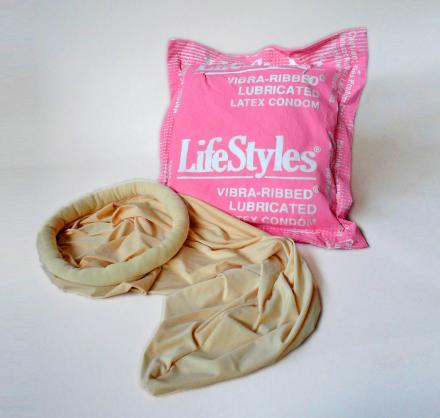 The condom sleeping bag is a sleavey, tubey, condom looking sleeping bag that comes with a pillow that looks like a condom wrapper, so while you're sleeping you can just think of yourself as a tiny littler sperm. The condom sleeping bag and pillow are just a life-sized reminder to wrap it up before you get busy, with whatever or whomever you plan on using that on.
The condom pillow even comes with two tiny pockets, one on each side. The smaller pocket is to hold real sized condoms, snacks, or a fresh pair of undies, so that you're ready for anything if and/or when it comes.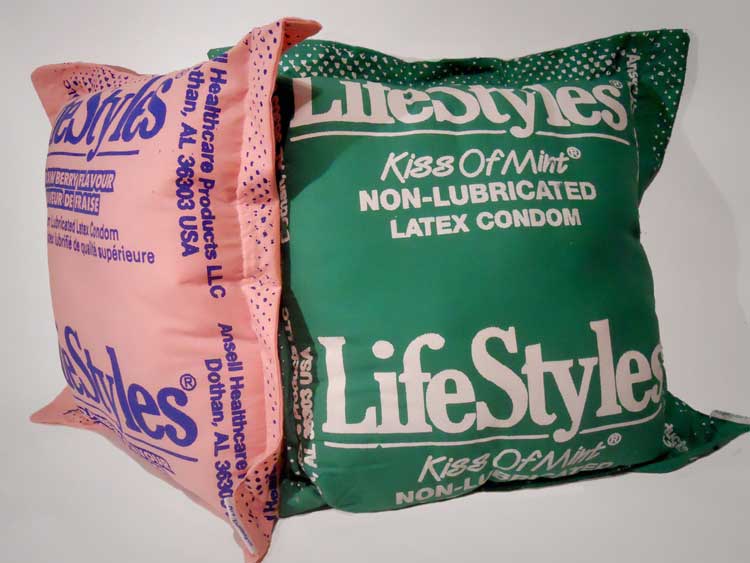 The larger pocket is to hold the condom sleeping bag. The condom pillow is stuffed with a polyester filling, and the design is hand screen printed on the pillow case.