Train Your Cat To Pee In The Toilet
By Ryan on 06/15/2015 2:01 AM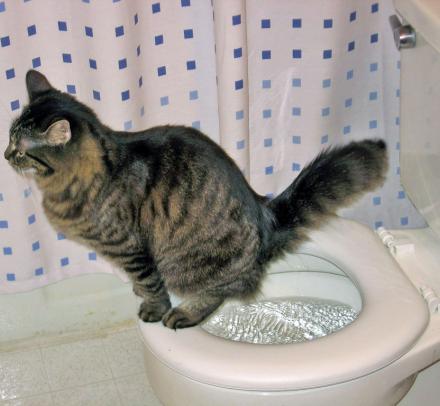 The CitiKitty is a kit that you can put in to your toilet to train your cat how to pee in the toilet. Featured on Shark Tank, the CitiKitty consists of a 4-ring training system that will teach your cat over time to stand on the toilet seat and urinate into the toilet water. During the first step you will essentially be placing a make-shift kitty litter box in the toilet seat so that they think that is where their litter box has moved to. As the training moves on you insert rings that have a larger and larger hole in the center of them so that over time there will be no litter box left and they will be peeing and pooping directly into the toilet. No longer will you have to dig turds out of a sand box like some sort of savage, simply train you cat to go in the toilet and you will be living the care-free lifestyle of a cat owner in no-time.
Similar to how Jack Byrnes (Robert De Niro) from Meet The Parents trained his cat Mr. Jinx to piss in the toilet, the CitiKitty cat toilet training kit will progress your cat through 4 rings, with each ring taking 1 week to train you cat. So that if all goes right, your cat will be peeing in the toilet within 4 weeks. Now you just need to train your cat to flush the toilet, although the lack of apposing thumbs could pose a problem. Also make sure the toilet they're flushing won't back up and leak in the back yard before your wedding.
The CitiKitty cat toilet training kit will work with all shapes and sizes of toilets, includes a training seat, one insert (which you'll need to purchase more if your cat needs extra training), an instruction guide and tip card, along with some catnip to help in training. The cat toilet training kit is ideal for households with multiple cats, larger cats, cats over 3 months old, as well as older cats.
Check out the CitiKitty cat toilet training kit in action via the video below.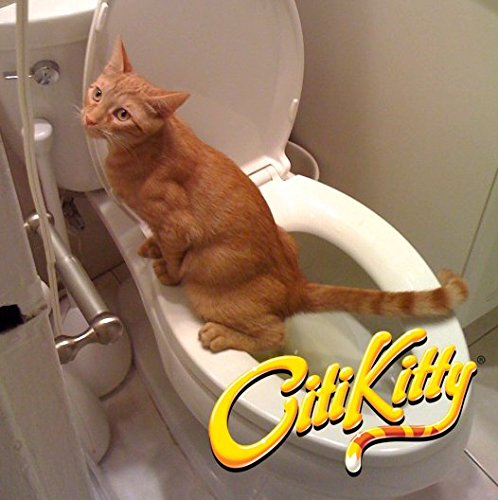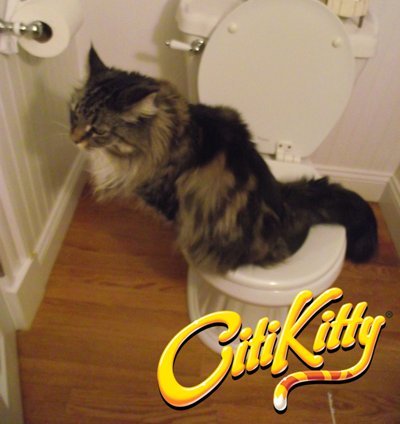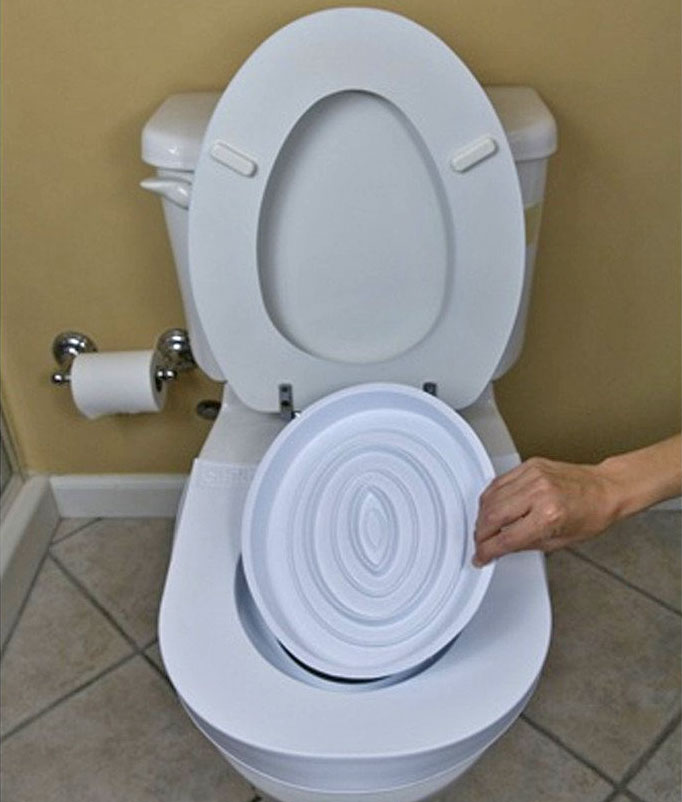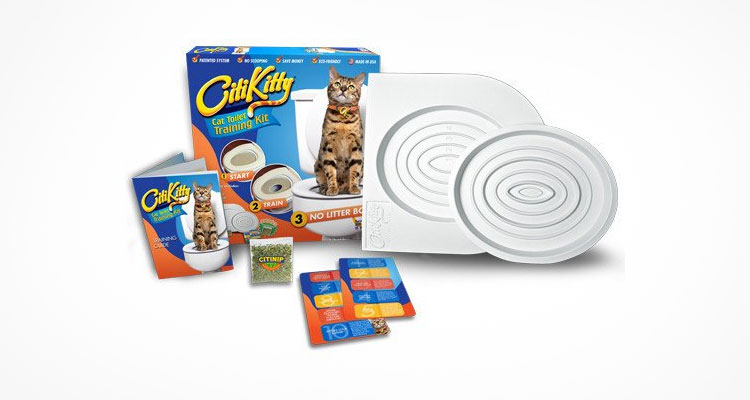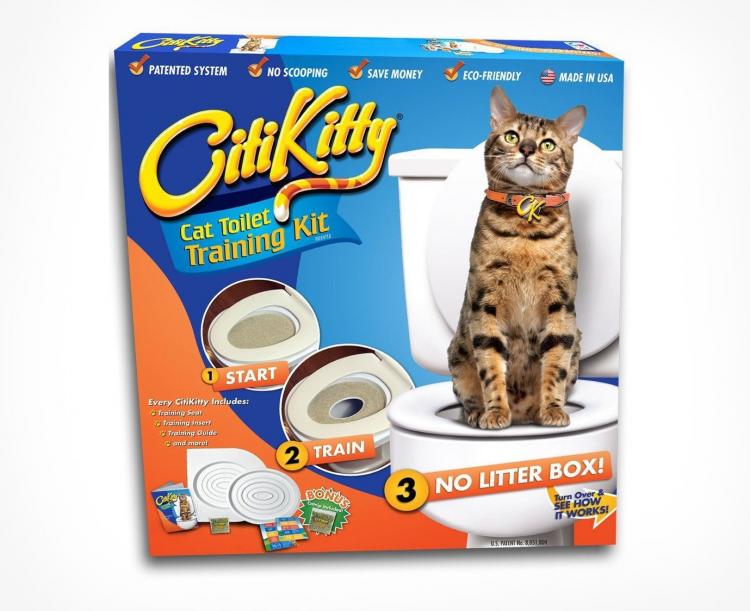 If you told yourself 10 minutes ago that you would be watching a cat take a dump with complete intrigue, you probably wouldn't believe yourself, but here you are...
Subscribe To Our YouTube Channel