There's a Whiskey Glass That Has an Integrated Cigar Holder On The Side Of It
By Ryan on 06/03/2020 2:23 PM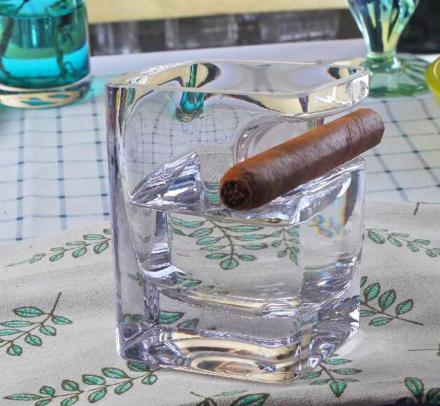 What's the problem with drinking whiskey and smoking a cigar at the same time? No, not the risk to your liver, lungs, and your overall health, it's the fact that these tasks take up both of your hands. This uniquely designed whiskey glass has a spot right on the side of the glass to hold your cigar.
No longer will both of your arms be tied up while smoking and drinking at the same time, you'll now have an open arm to pull a slot machine arm, put a few dollars into the thong of a stripper, or to flip through the pages of Cigar Aficionado.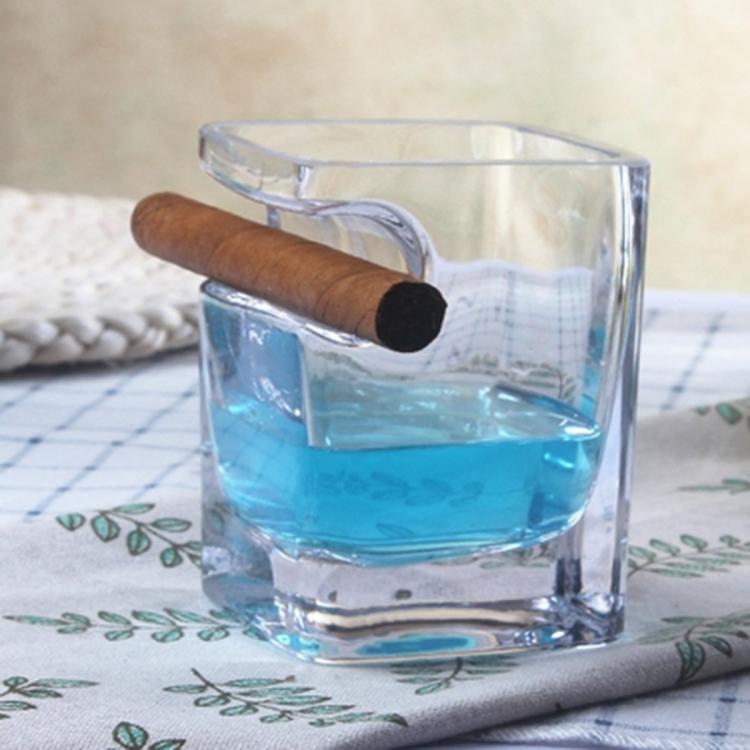 The cigar holding whiskey glass is made with an opening on the side that creates a nice little ledge to rest your cigar, so in between puffs you can set it right on your glass to leave your arm open for robust hand gestures. If your cigar is thick enough it will be able to hold and grip onto the cigar even while you take a sip of your liquor.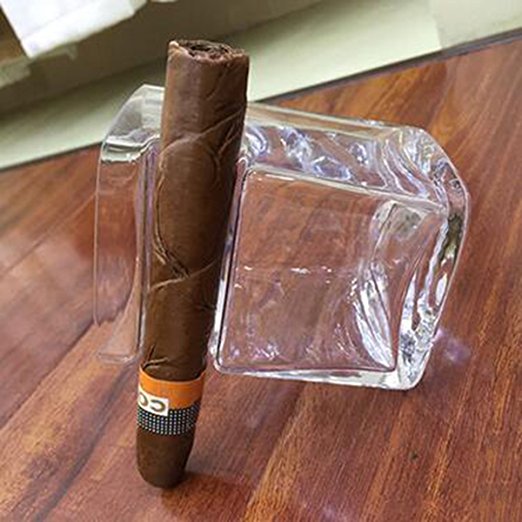 The whiskey glass with cigar holder is exquisitely crafted with smooth lines and offers a very comfortable and classy feel while using it. The glass is made using a thickening ceramic material that's transparent.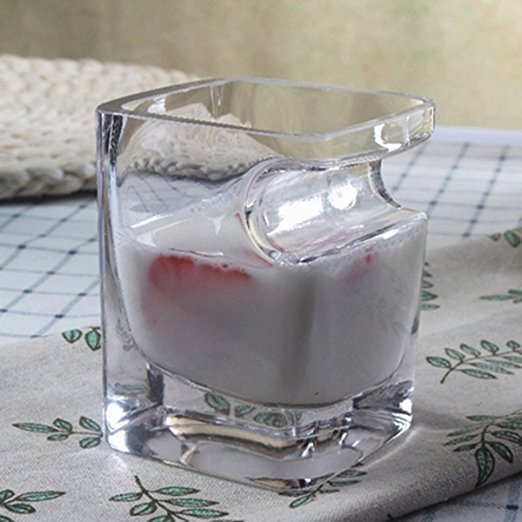 The cigar holding whiskey glass is able to hold cigars with ring gauges that are less than 0.8 inches, are sold individually, and measures 4 inches tall x 3 inches wide.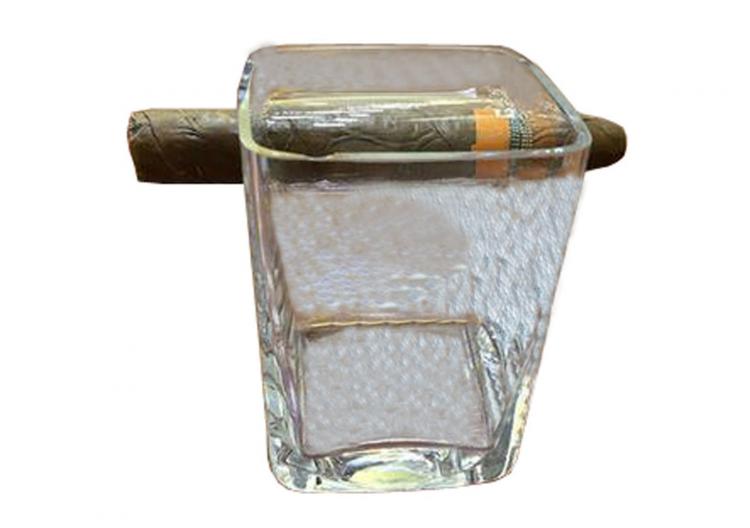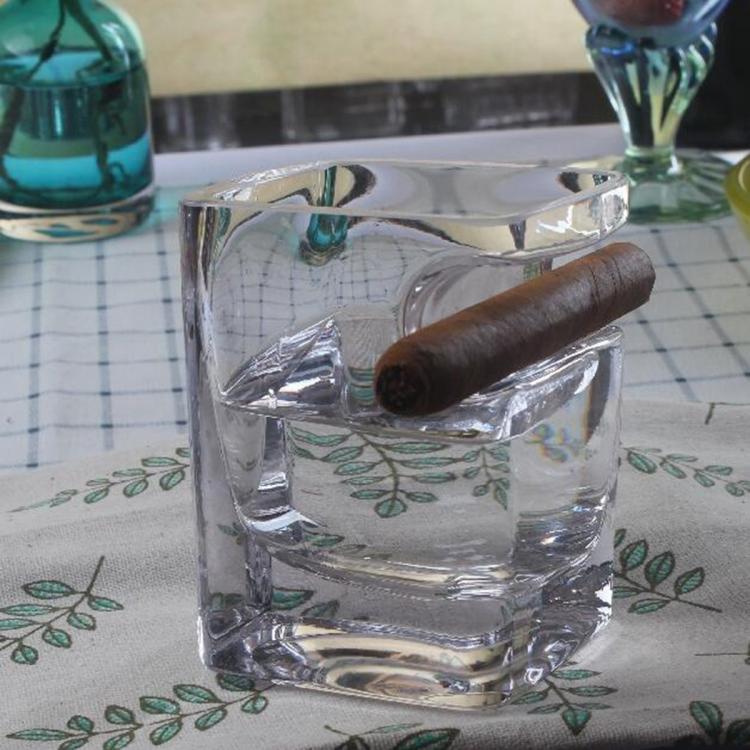 There's also some whiskey cigar glasses on Etsy that allow you to customize them with names, dates, and more. Check them out here.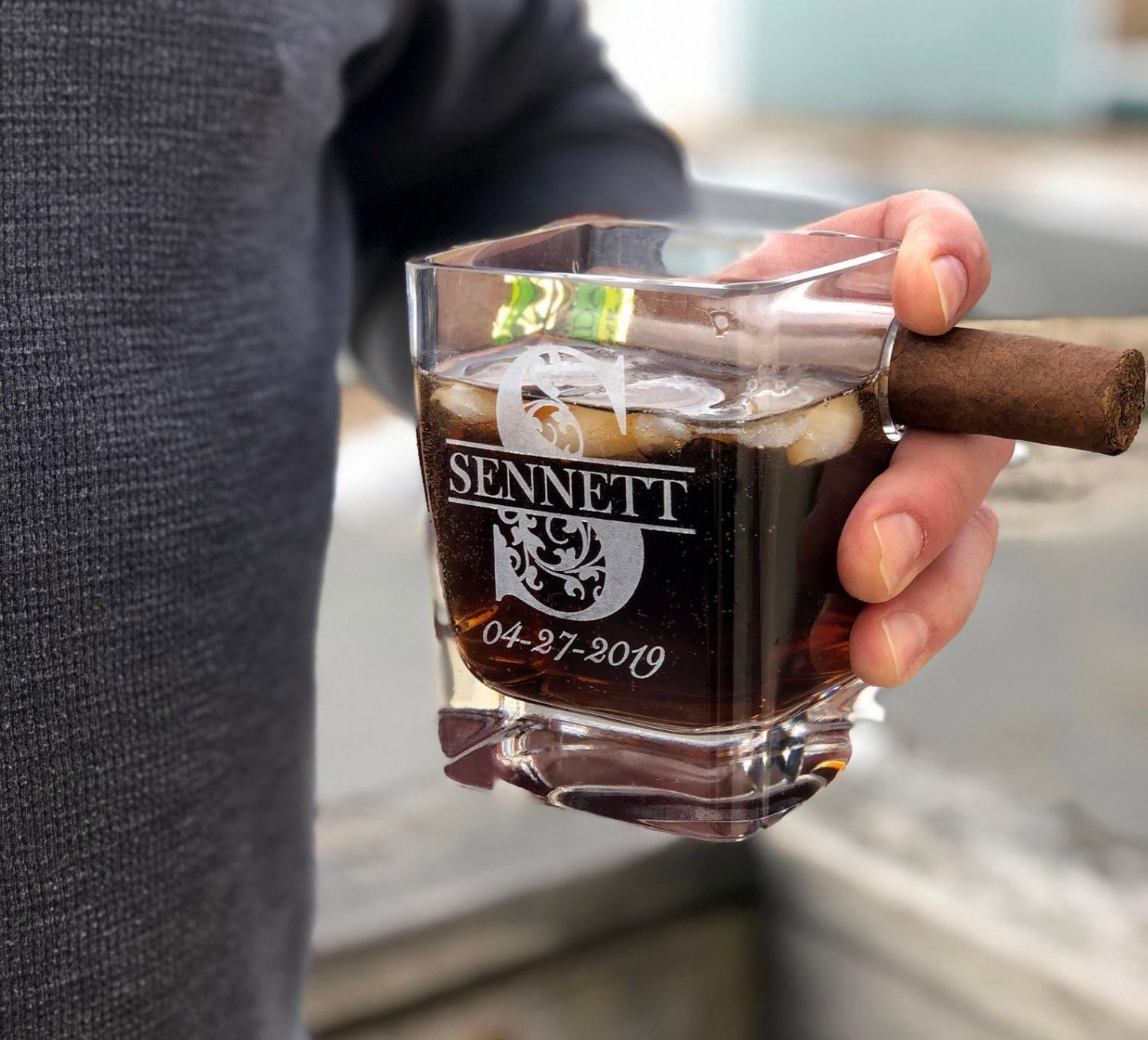 GET THIS ONE HERE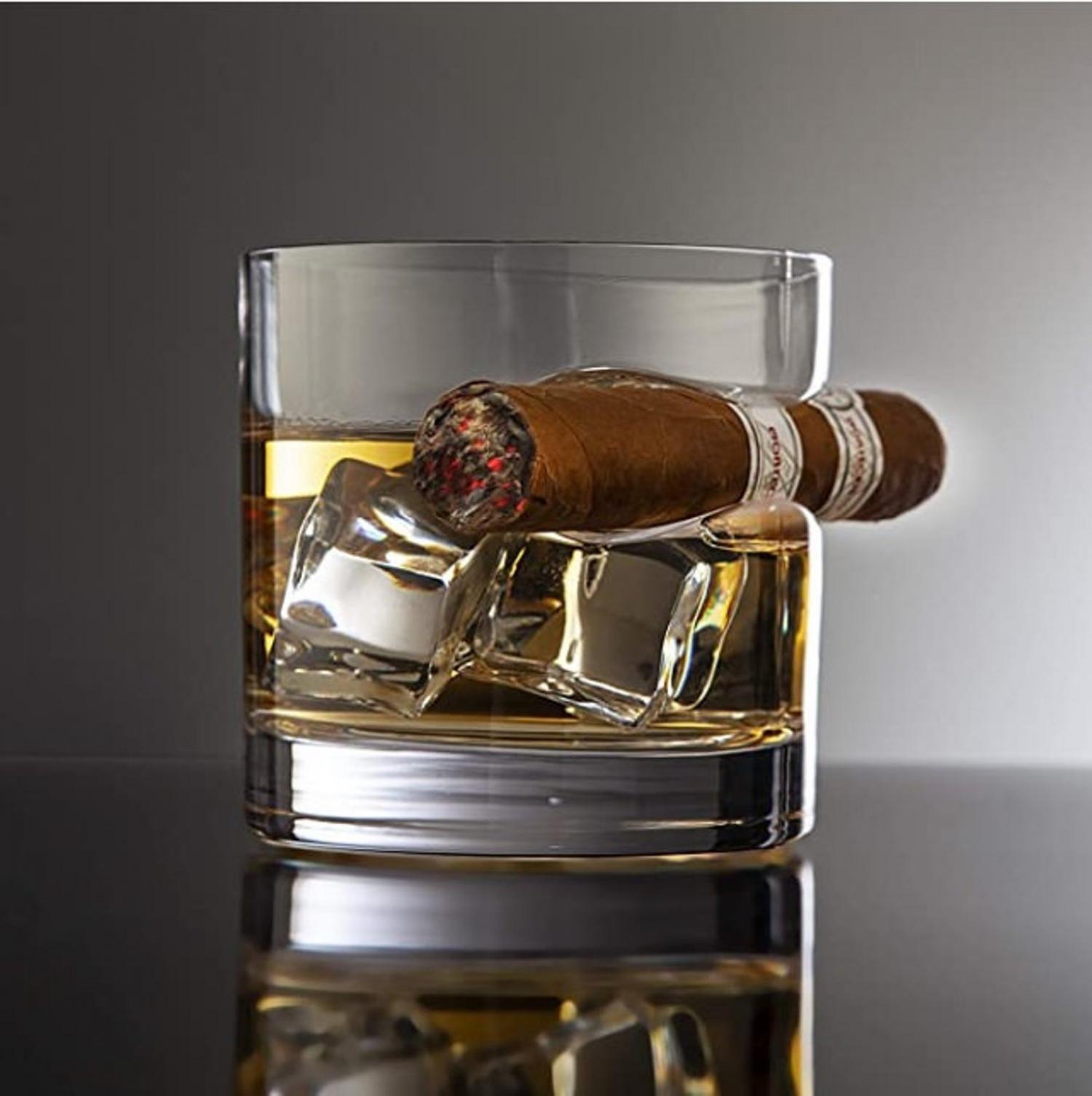 GET THIS ONE HERE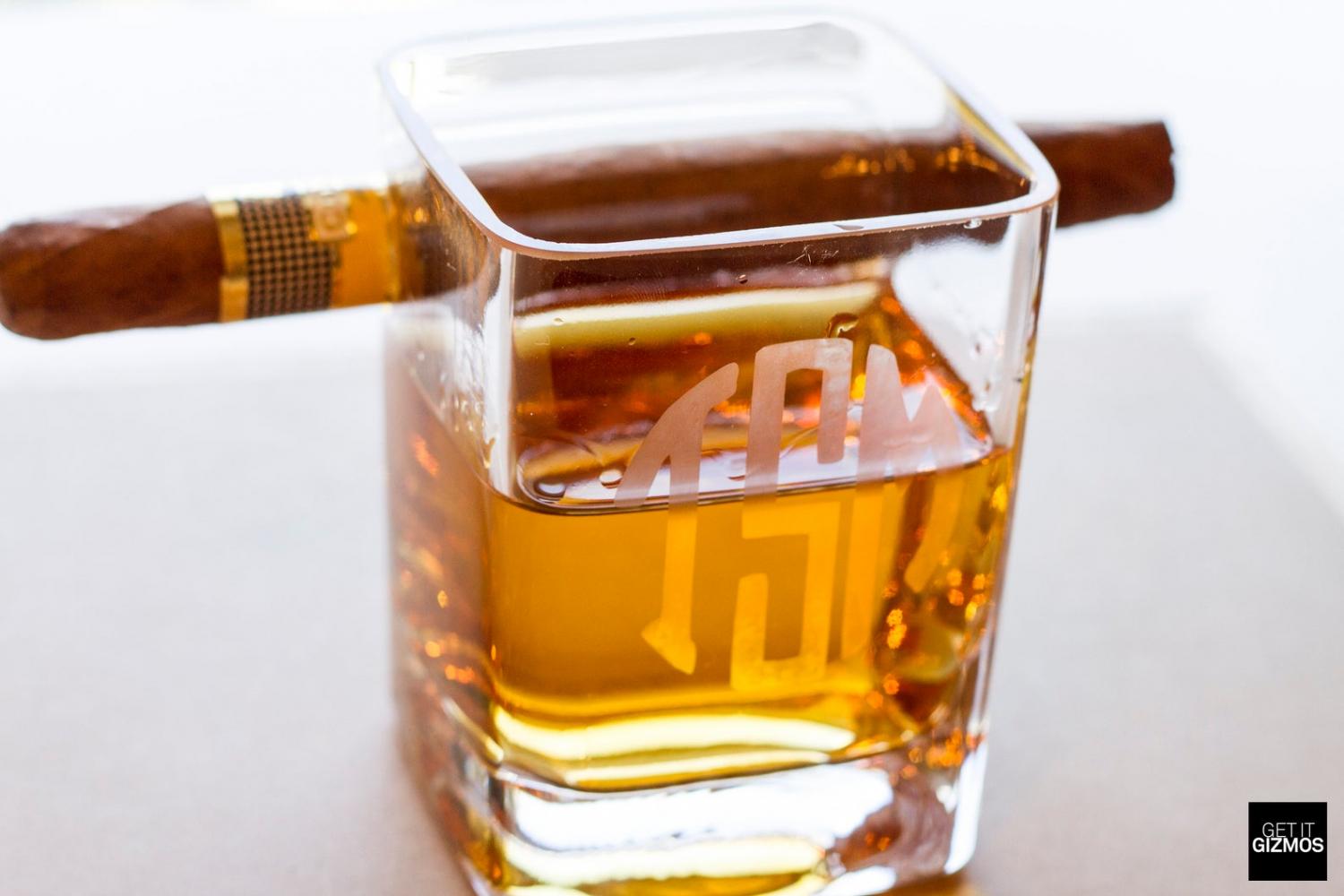 GET THIS ONE HERE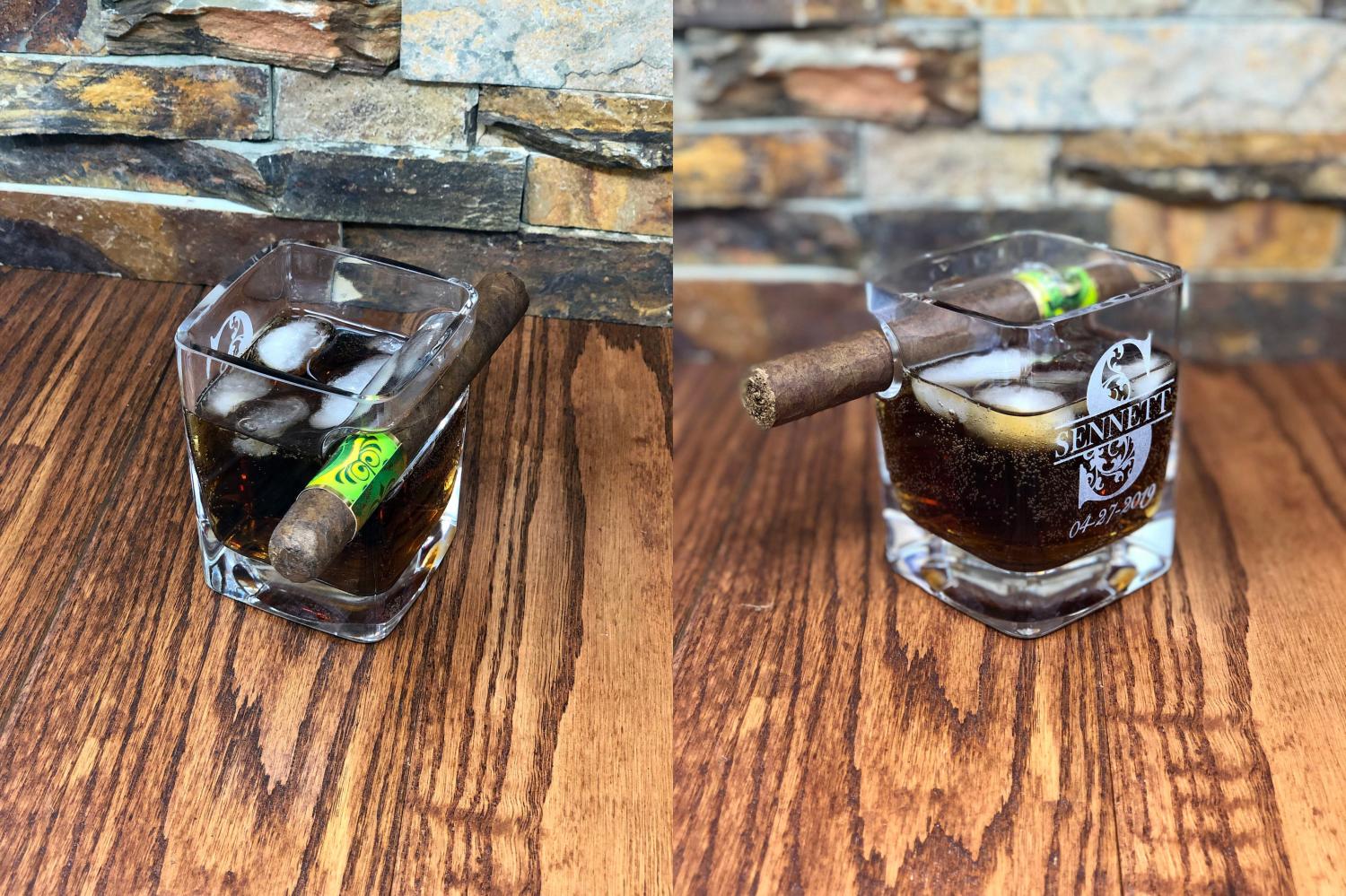 GET THIS ONE HERE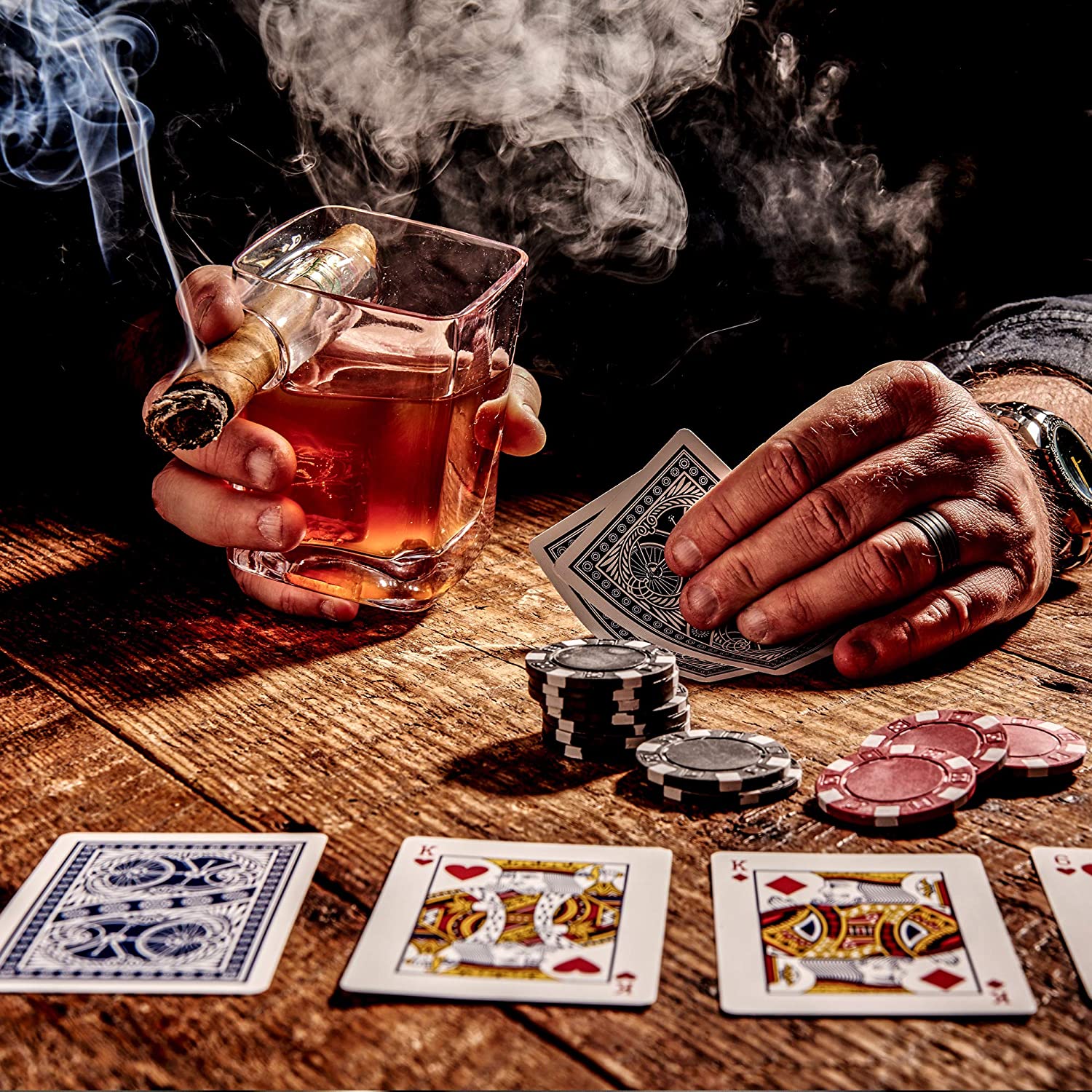 GET THIS ONE HERE