Cat Paw Doorstop
By Ryan on 09/19/2018 10:17 AM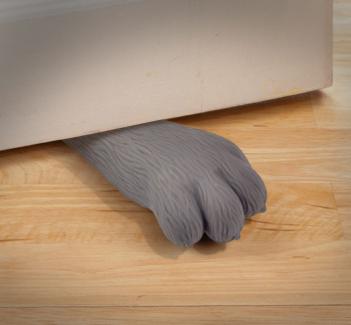 Those that have cats know that one doesn't simply just close a door when you go to the bathroom, and not expect a cat paw to swipe underneath it while you're doing your business. This cat paw doorstop portrays just that. It's made to look just like an actual cat paw, and will make it look like a cat is actually pawing under your door while also holding it open.
The cat paw doorstop is great for cat ladies whose cats have all died off and are looking for anything to bring back the memories of little old snickers, bootsies, and gummsy. Just stick the cat paw doorstop under your door and every time you walk by it, you will think of those sweet little cats that helped you develop into the flourishing cat lady you've become today.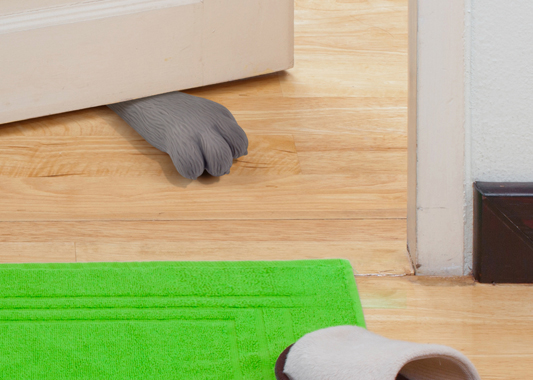 The cat paw doorstop is double sided, you can have the cat's paw facing down or up, depending on your cat paw preferences. A perfect gift idea for any cat lover, the cat paw doorstop, will not scratch your floor when in use, is made from plastic, and measures 4 inches long x 1.7 inches wide x 1 inch tall.