Cat Pile: A Wooden Cat Stacking Game
Date Published: 03/05/2018 4:32 PM (Updated: 03/29/2018 9:02 AM)
Cat Pile is a new stacking game developed by a Chinese company and is perfect any one who loves Jenga and cats, which I think is probably more than half of the human population, so they have a good market. The game consists of a bunch of different wooden blocks in the shape of a cat silhouette, depicting cats in all sorts of different positions, like stretching, walking, pawing, stretching, rolling, sleeping, and more stretching.
The point of the game is to stack the cats on top of one another as high as you can stack them in hopes they don't tip over. The person who stacks the cats the tallest, gets to be declared King of the Cats, and is given a free kitten. Well, no not really, but you can make up your own rules as you go along.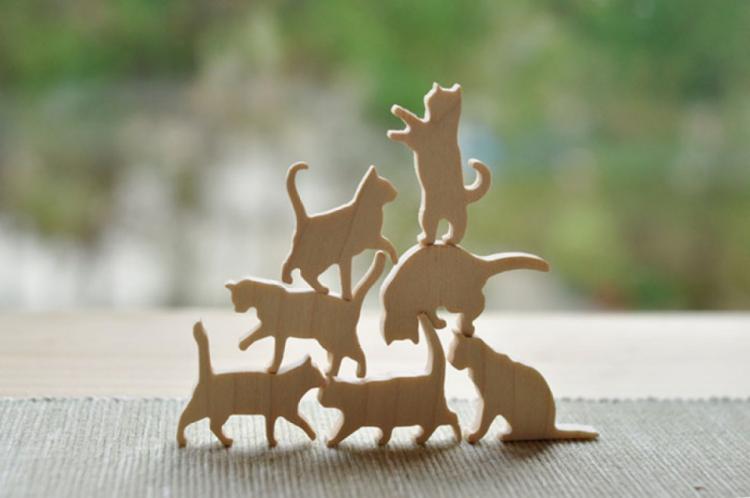 Created by a company called Comma, the cat stacking game was released in China a few years ago, but just recently became available in the United States. The cat stacking game comes in teak wood or maple wood, along with a variety of different finishes and colors to choose from, which you can view here.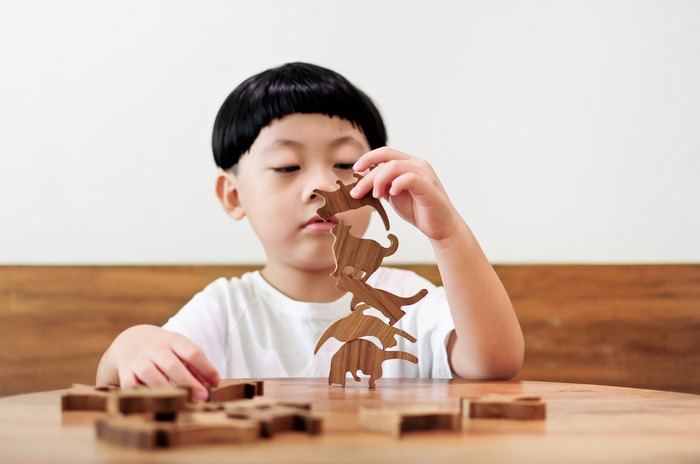 The wooden cat stacking game comes in packages of just 6 cat pieces each, so if you're really looking to build up a big tower of cats, you'll need to buy a bunch of cat Piles.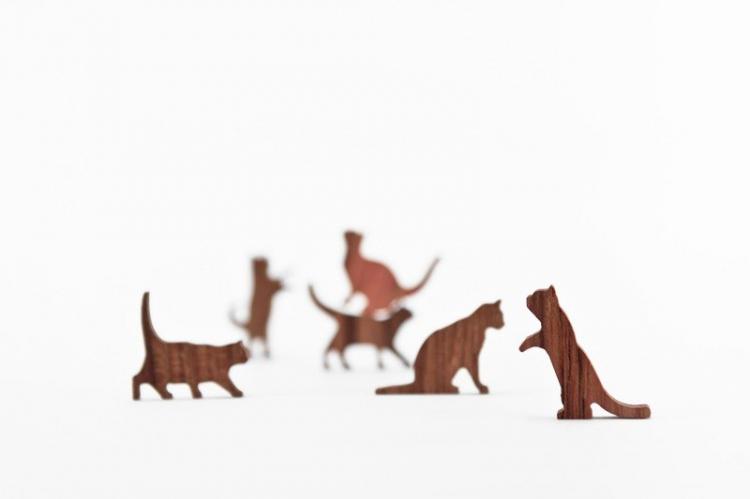 The wooden Cat Pile pieces are handmade in Taiwan, and each cat measures approximately 1.5 inches long x 1.5 inches tall.