This Extendable Water Bottle Hose Lets You Pee In The Car During Long Road Trips
By Ryan on 09/14/2020 2:56 PM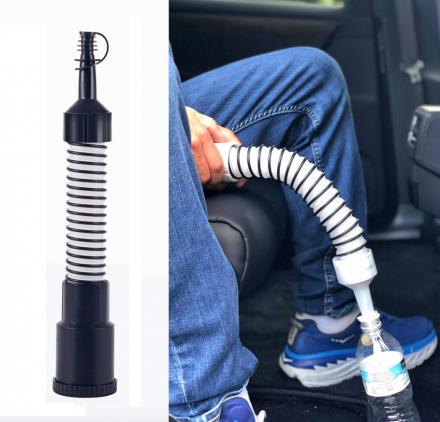 We've all been there, having to urinate so bad you're willing to pee into any open container in the car such as a water bottle, fast-food box, or a half opened Snickers wrappers. The problem with peeing into water bottles is the aim and fitting issue. You can't fit your pee-device into the water bottle (hopefully), nor do you want to get pee all over the place if you hit a bump in the road. Now there's a device that'll help you properly transport your urine from your bladder to a water bottle while in the car without any mess at all!
It's called The Car Pool, and it's self-touted as the world' most portable toilet for men! It's an extendable and bendable hose that has a large opening on the one side (for your pee-hole), and a smaller funnel-like opening on the other end of the tube for you to fit onto a water bottle.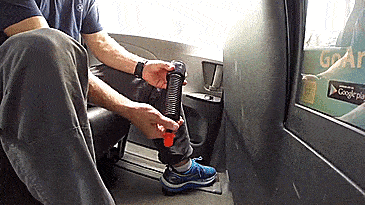 Just place your thingy into the end, bend and form the tube to properly flow straight into an empty bottle you may have bouncing around in your car, then just release and enjoy life without a bladder that's ready to burst. The tube will stay in position and will ergonomically work in whatever position you're sitting in while you drive your car or if you're a passenger.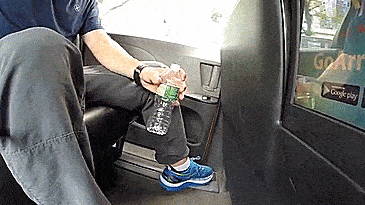 Once you're done peeing in the car, you don't want a hose that's filled with piss roaming around your car spilling the leftovers everywhere, that's why the car urination hose comes with end caps to completely seal off the tube so nothing drips out afterwards.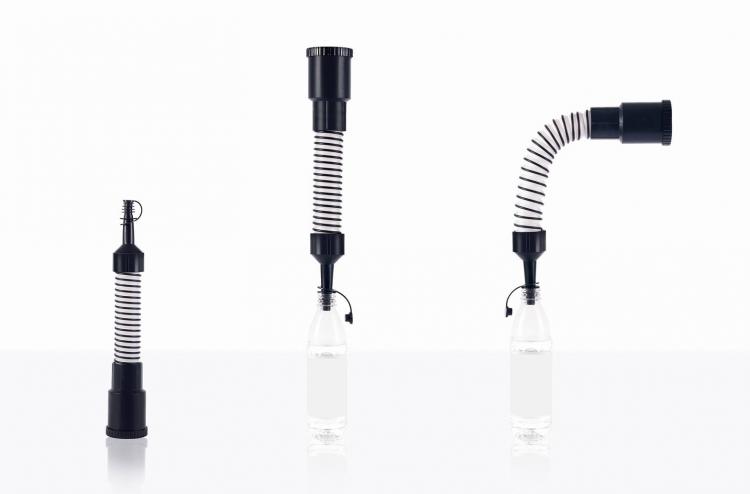 The car urination tube features a universal design which forms a water-tight seal around wide variety of different shaped/sized water bottles, soda bottles, and more. The mouth of the wider opening has a diameter of 2.5 inches, and the hose fully extends to 22 inches long. When fully compressed the tube measures just 12 inches long, so it's perfectly sized to place anywhere in your car for bladder emergencies.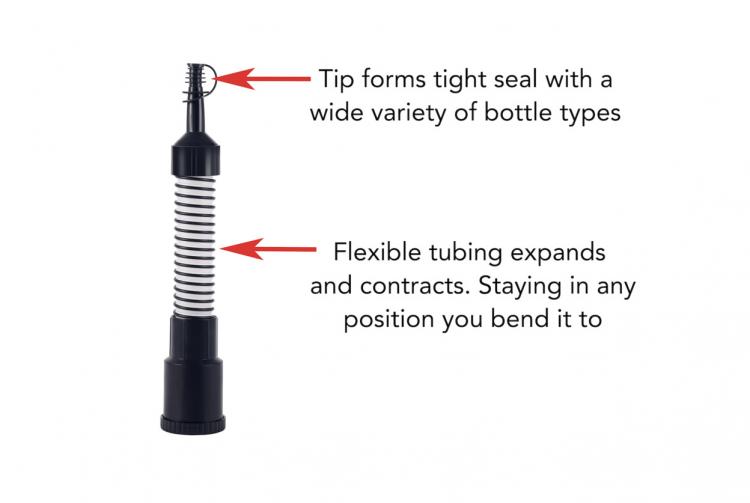 Check out the Car Pool urinate in car aid extendable hose in action via the video below.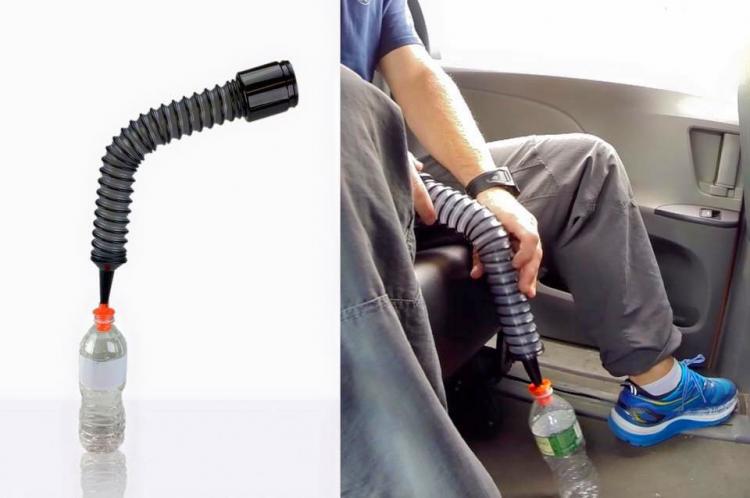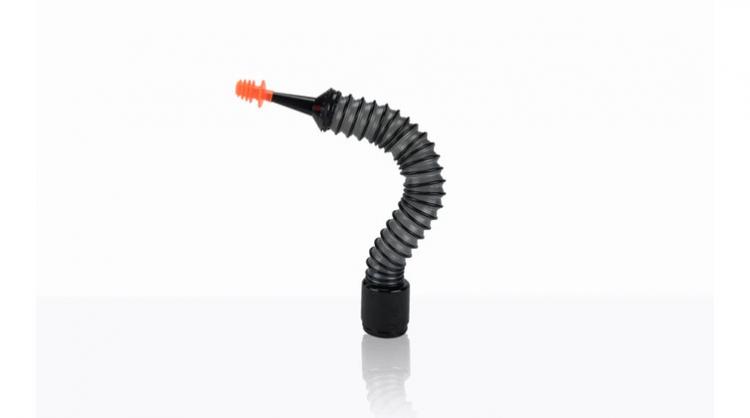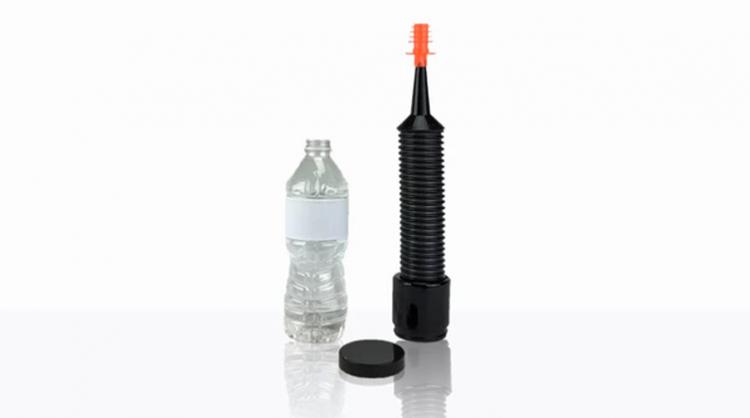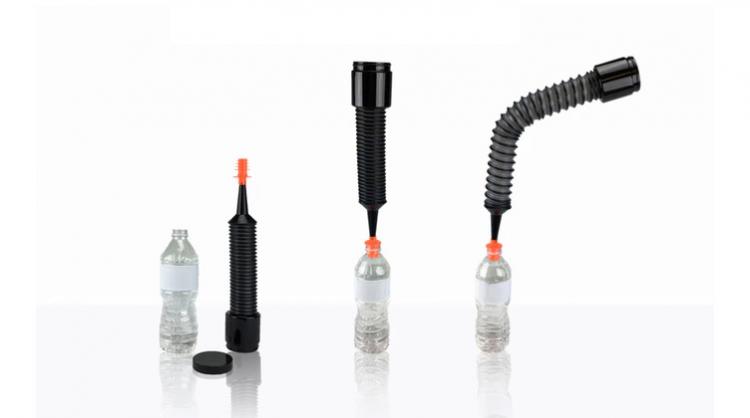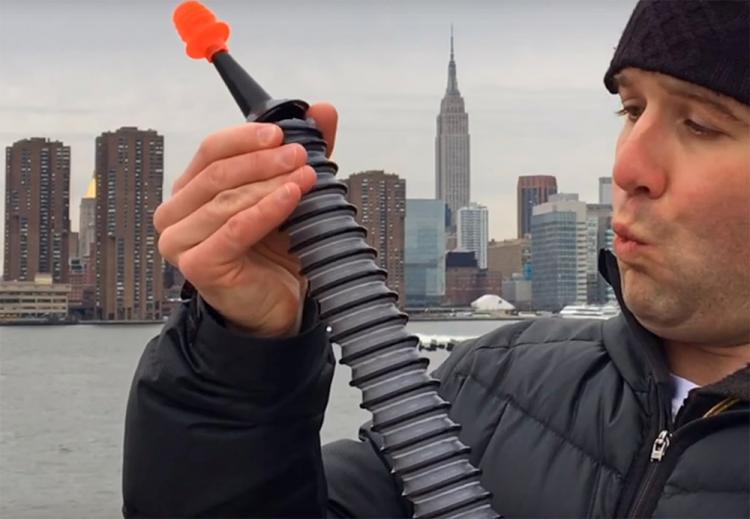 Subscribe To Our YouTube Channel