'But Did You Die?' Car Decal
By Ryan on 03/30/2021 1:50 PM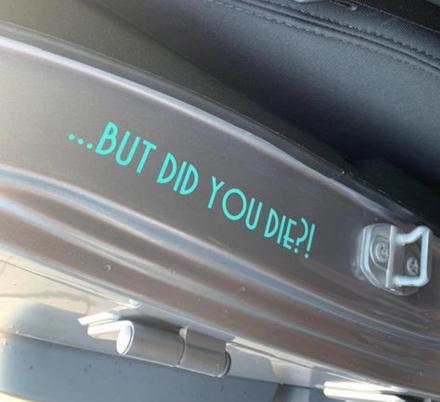 Any good adventure requires a little bit of risk-taking, and most of the time, the bigger the risks the better the story. If you can live to tell the tale, then in most cases, it's worth sharing… and worth noting that you lived through the experience. This is why any good adventurer simply needs this "But Did You Die?!" car decal, which will remind you of all the incredible experiences that you lived through while encouraging others to take a few more risks and trust that they'll make it to the other side.
Perfect for anyone's Jeep Wrangler or other adventure-mobile, these "But Did You Die?!" car decals can also be placed on any flat surface. These custom "But Did You Die?!" decals can be ordered in different sizes, including those with lengths of 6 inches, 7 inches, 8 inches, 9 inches, 10 inches, 11 inches, and 11.5 inches.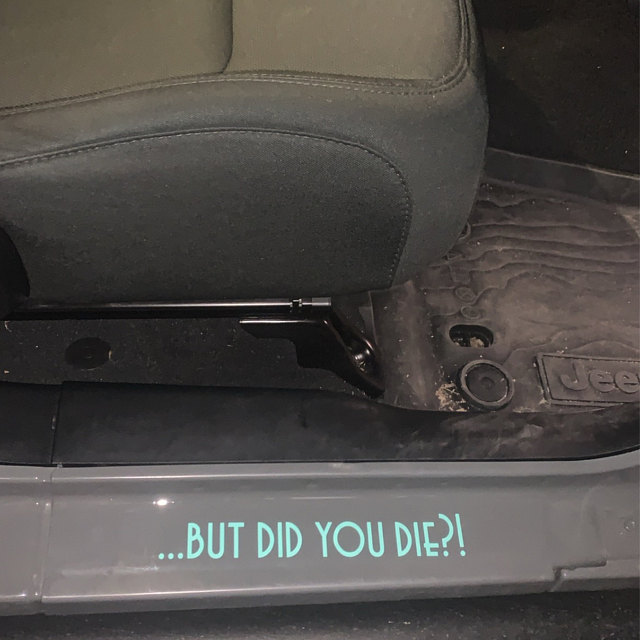 The adventure car decal is also available in 19 different colors, including lime green, ice blue, and coral, among others. The vinyl car decal can also be ordered with seven different background patterns, with a few different striped patterns and a tie-dye design, among others.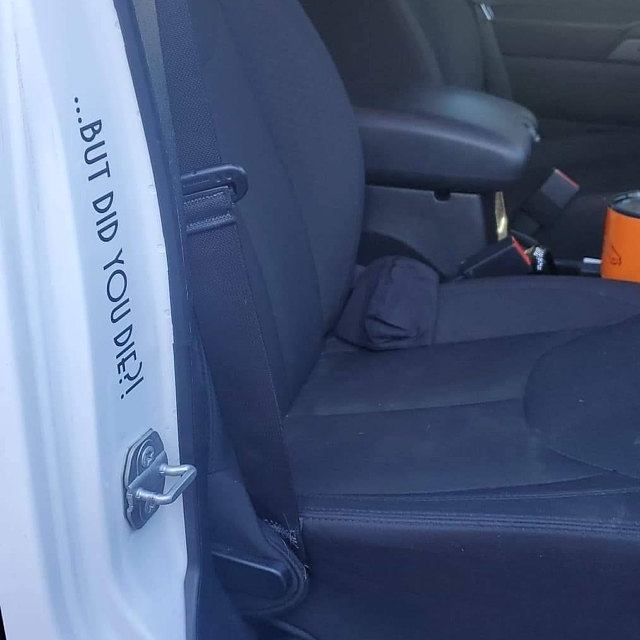 Made from vinyl and transfer type on a die-cut machine, the "But Did You Die?!" vinyl car decal is a durable and weatherproof sticker adhesive that will keep you seeking thrills for years to come.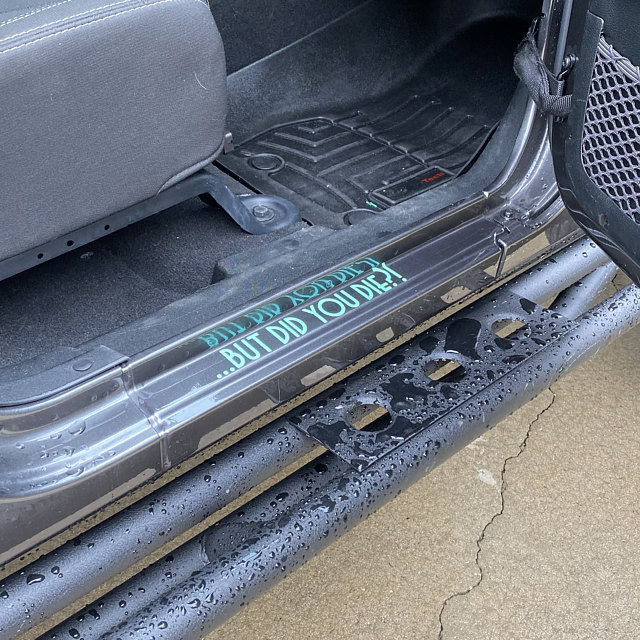 This vinyl "But Did You Die?!" car decal works best on smooth surfaces, rather than anything soft, amorphous, or uneven. The kit also includes an instruction sheet for those that are worried they may not apply the adventuring decal correctly.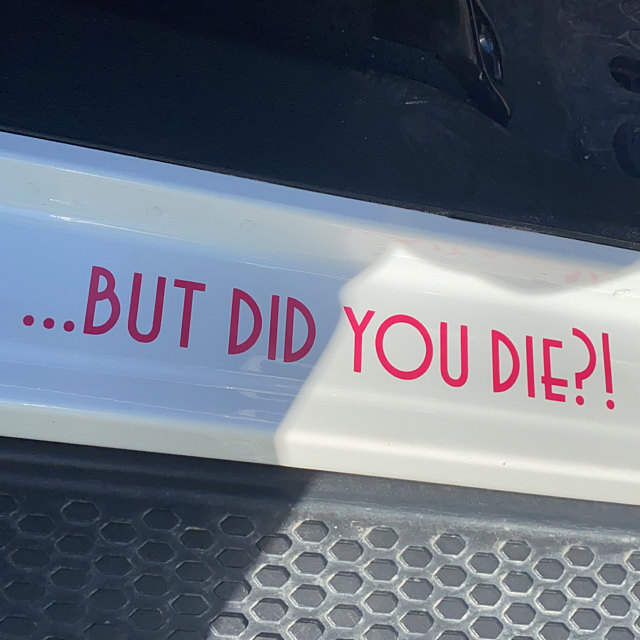 One buyer, Lissa, went with the red 7-inch version of this adventure decal, saying that it's worth measuring before you buy, as they wish they would have gotten a slightly bigger size. Still, they said it looks "sharp," and offered it a 5-star review. In the review, Lissa wrote, "When this arrived, it was a bit crinkly but the sticker still went on smooth. I got the red for my Granite 2018 JL - it looks sharp. I got the small size but wish I had gotten it just a bit bigger. Plenty of room. Measure before you order!"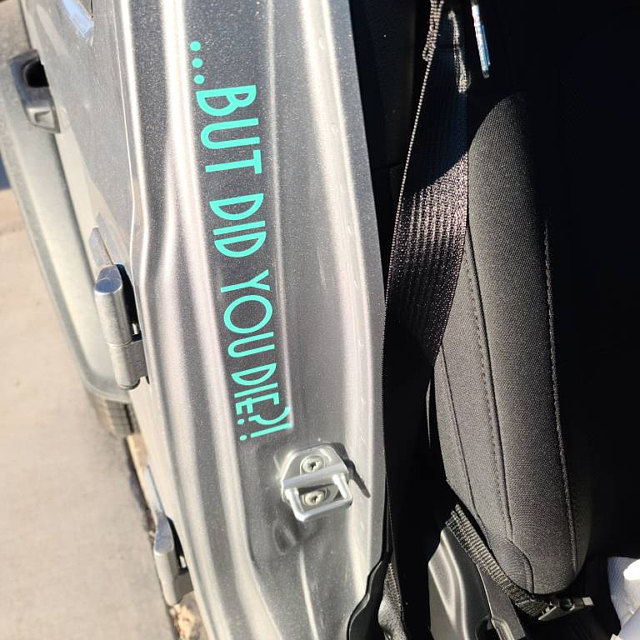 These "But Did You Die?!" vinyl Jeep decals ship from Rhode Island to other parts of the US in about a week, and come from the Etsy shop VinylAdventuresCo, which features a number of other vinyl decals in many different styles and shapes.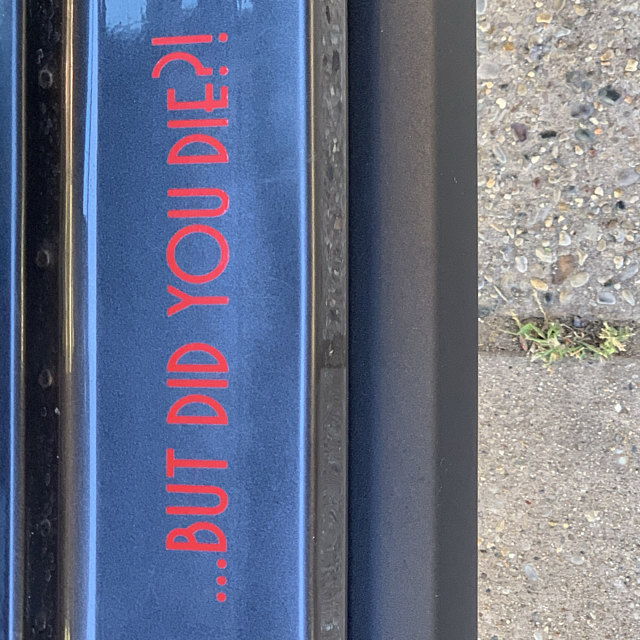 Whether you're in between adventures, getting ready for your next one, or just reminiscing on the glory days, this "But Did You Die?" vinyl decal is the perfect reminder to stick to your car, with a message that any adventuring thrill-seeker can get behind.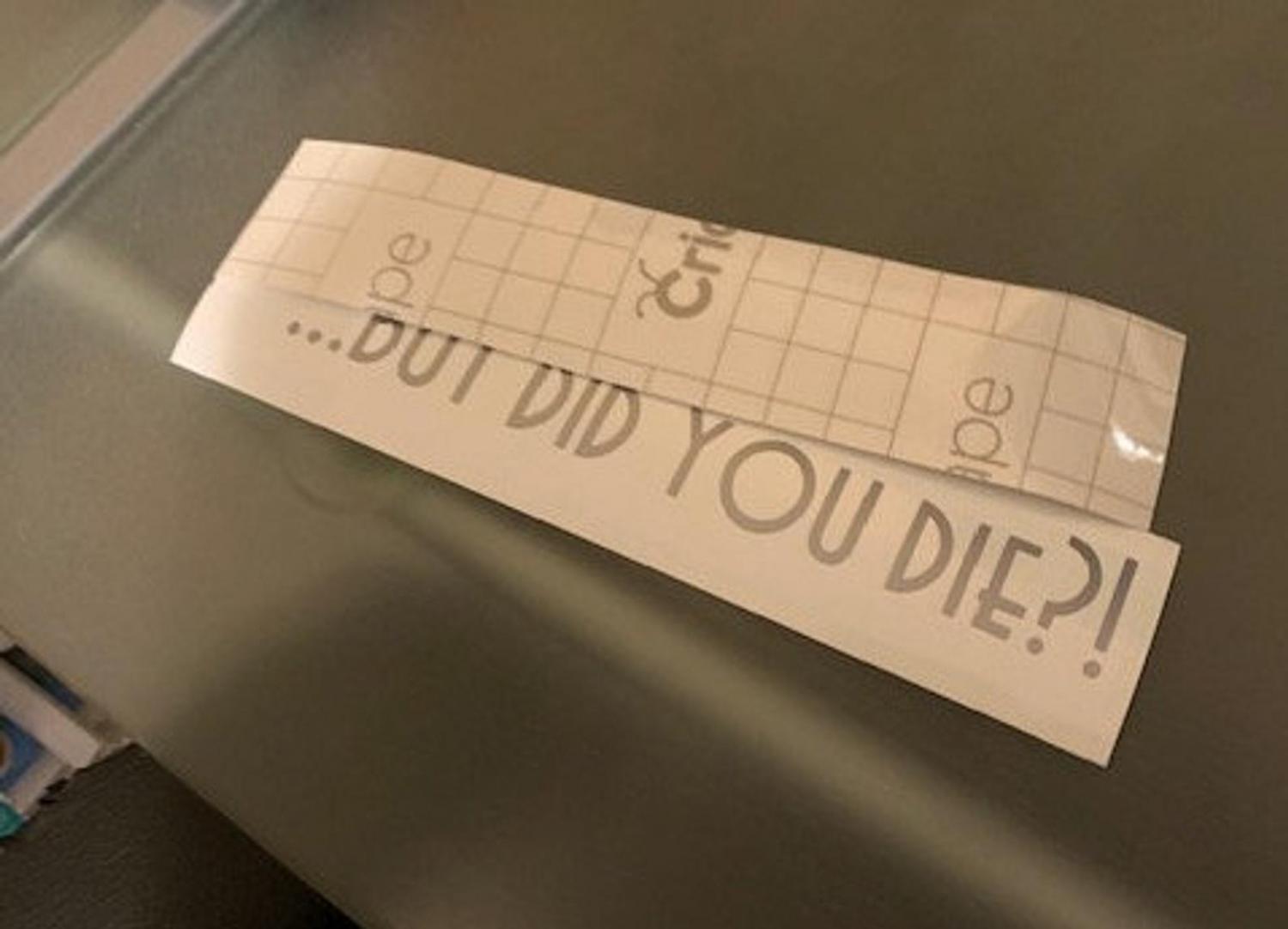 The "...But Did You Die?!" car decals are handmade from Vinyl, 651 Vinyl, and Transfer Tape!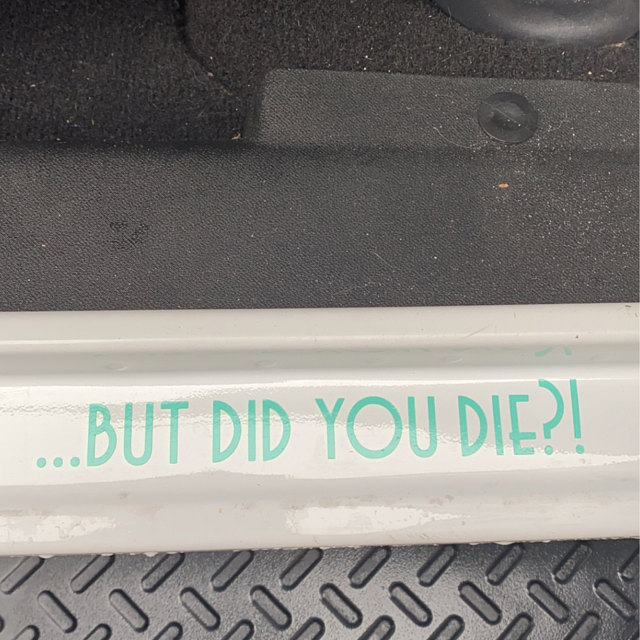 The funny car decal comes in 7 different sizes to choose from, ranging from 6 inches to 11.5 inches long.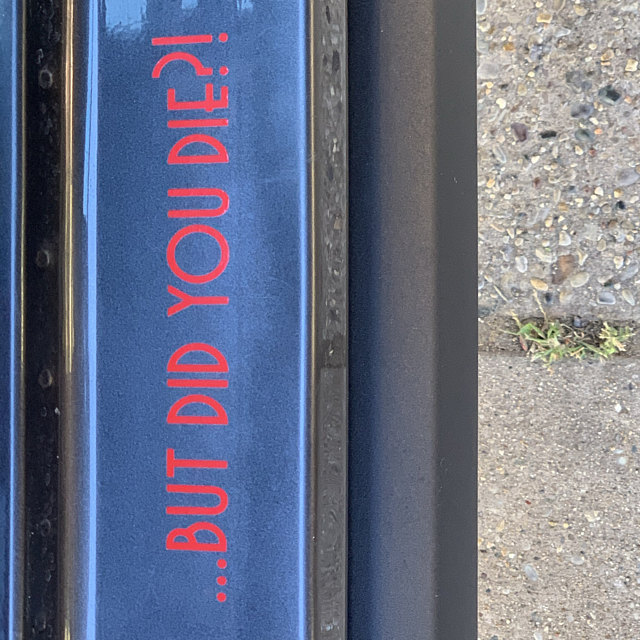 You can also customize the font color of the 'But Did You Die' car decal between around 30 different color options.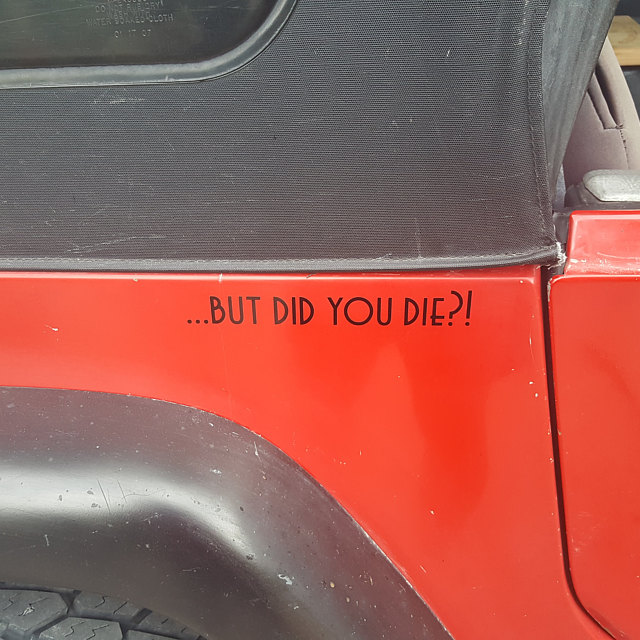 You can place the funny car decal anywhere on your car, including inside the door as people enter, on your rear windshield, on your dashboard, and more.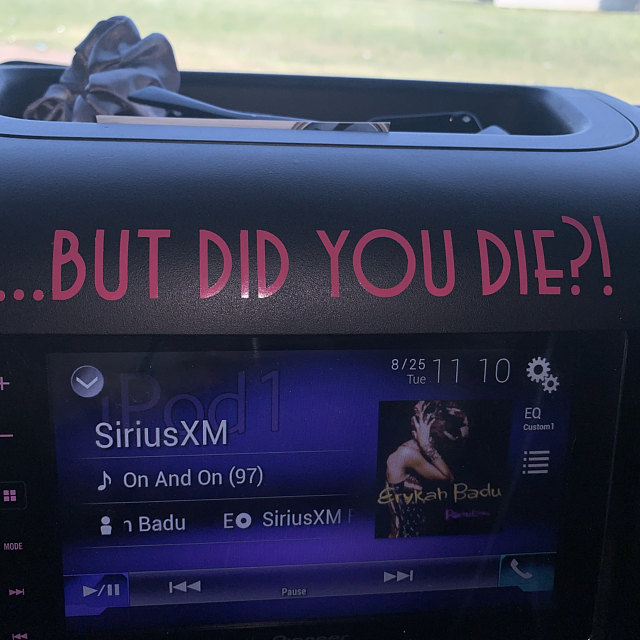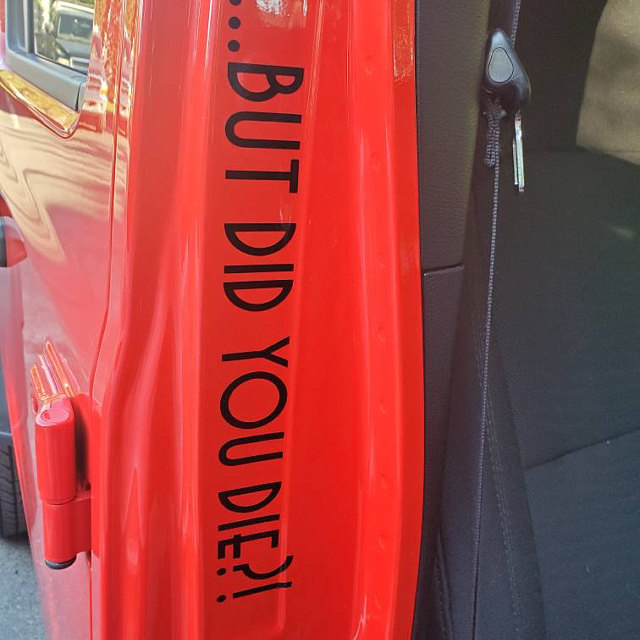 The 'But Did You Die' car decal can be attached to any hard, smooth surface inside or outside your car, truck, or SUV!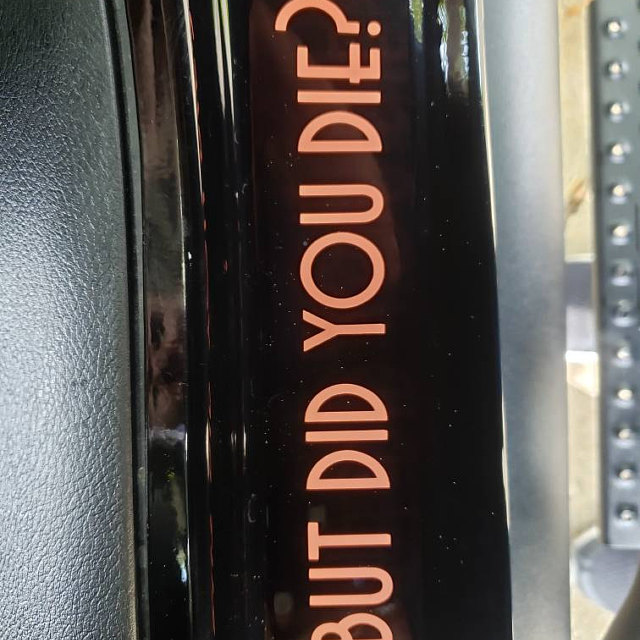 Each car decal is made to order on a die cut machine and hand weeded!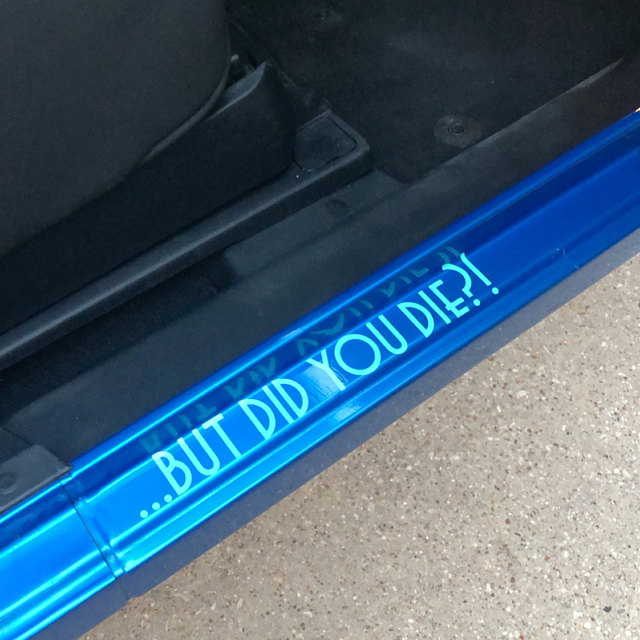 The funny car decal is also uses a permanent, very durable vinyl which can withstand years to our natural elements!