Now-a-days a Halloween costume isn't quite good enough until it offends at least 2 or more people. Your regular old Batman and Superman costumes just aren't going to cut it anymore in this new world of creative costumes that always have to have some sort of unique double meaning. But If you're looking for a good quick costume that's creative, hilarious, offensive, and quite dirty, you've come to the right spot. This list of 12 hilarious, dirty, and slightly offensive Halloween costumes are sure to give you ideas if not the answer you're looking for when looking for your Halloween costume this year.
Not enough Halloween goodness for you? Check out our Halloween gift guide here.
1.) One Night Stand Halloween Costume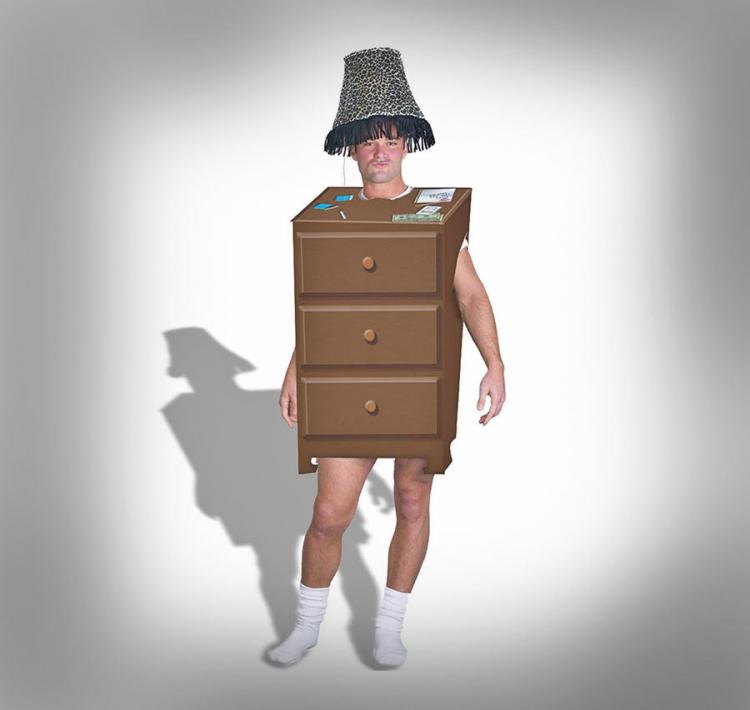 This funny Halloween costume may look innocent at first glance, but once you think about it gets a little dirtier. You're a night stand, a lone night stand. A one night stand! Genius really!
$

39.99
Buy Now
Link directly to this item
2.) Breathalyzer Costume - Blow Here Alcohol Test Halloween Costume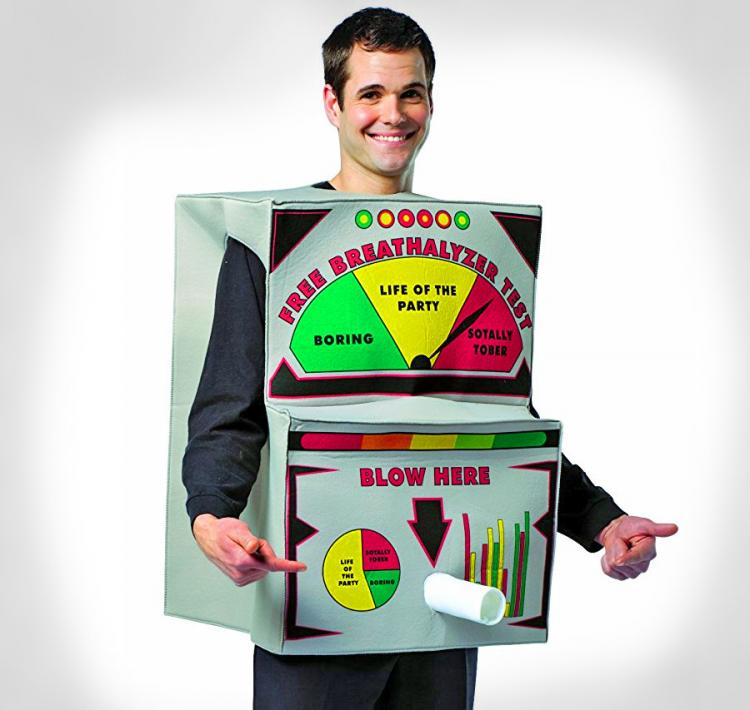 This one's quite direct. You're really just dressed up as a giant breathalyzer test box, with of course the blow test tube right in front of your genitals. Just in case that's not clear enough, it says 'BLOW HERE' right above the tube.
$

28.79
Buy Now
Link directly to this item
3.) In Bed With a Woman Costume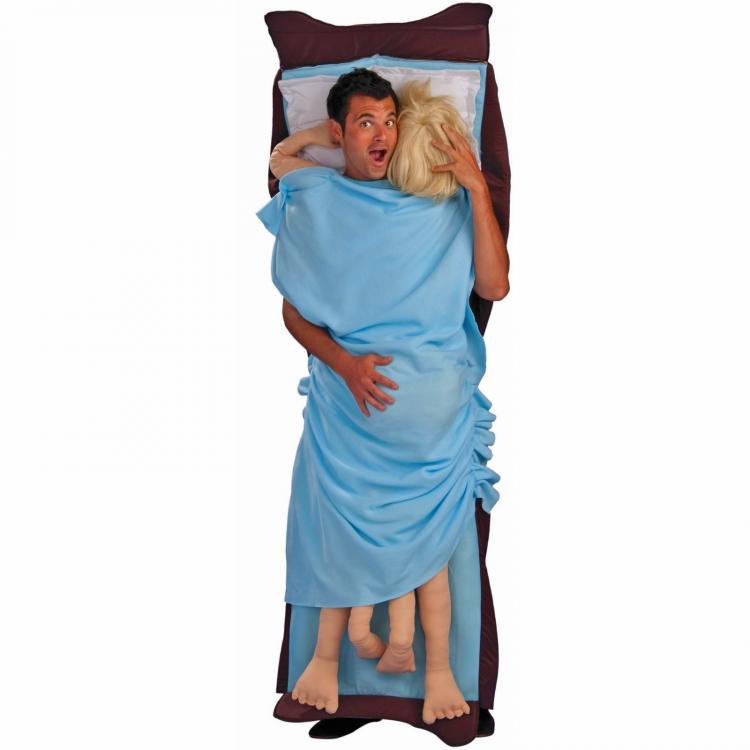 It's like they aren't even trying to get creative anymore, this dirty Halloween costume is literally just you in a vertical bed with a woman on top of you. Although, I'm not saying I wouldn't wear it...
$

64.06
Buy Now
Link directly to this item
4.) Rub Me Genie Lamp Costume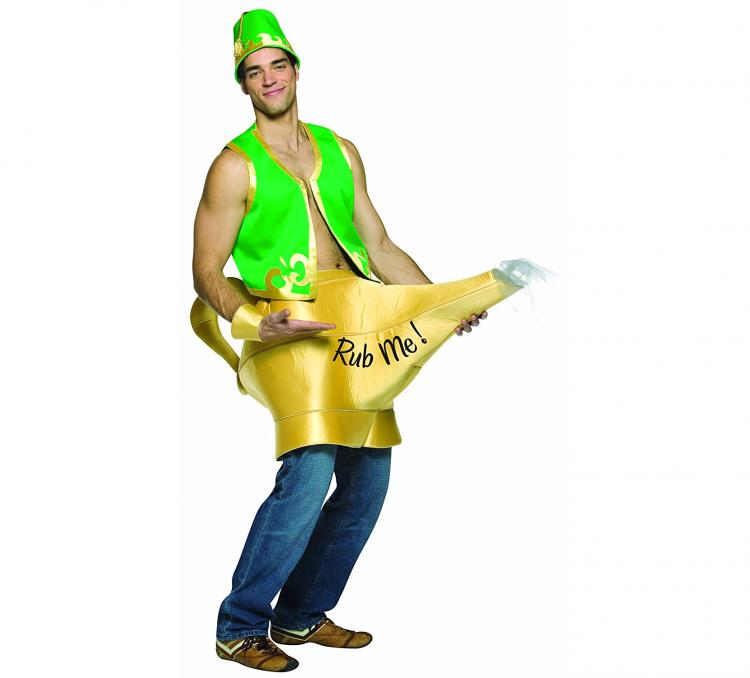 This adult themed costume makes you a genie lamp, or actually just makes your genital region a genie lamp. In case passer-byers don't fully get it just yet, there's giant text on the lamp that reads 'RUB ME'.
$

28.80
Buy Now
Link directly to this item
5.) Literal Tough Shit Costume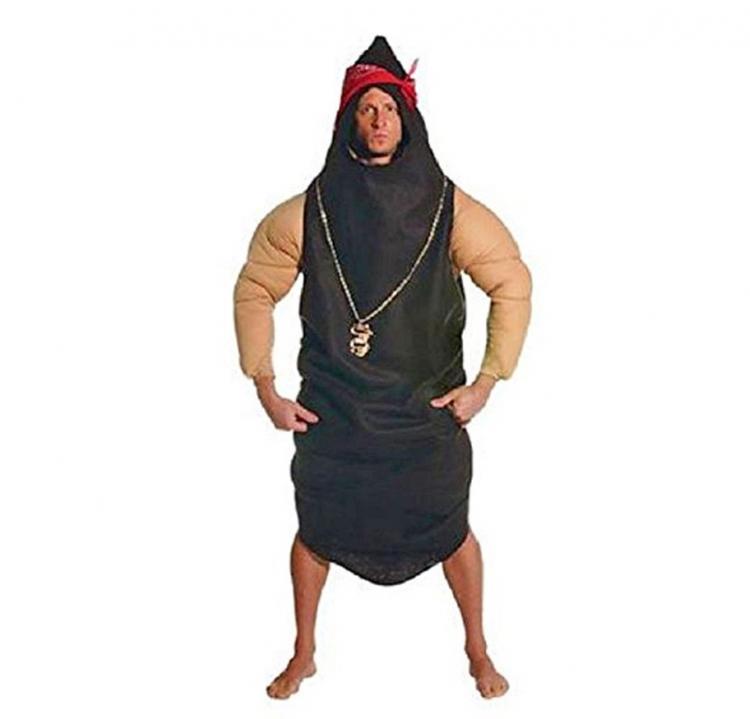 You may just think this one just lets you dress up as a giant turd. But since there's the addition of the muscular arms and a bandanna around the head of the turd, you get to call yourself Tough Shit. Because this turd is chiseled to the max.
$

22.40
Buy Now
Link directly to this item
6.) Blow Me Tissue Box Costume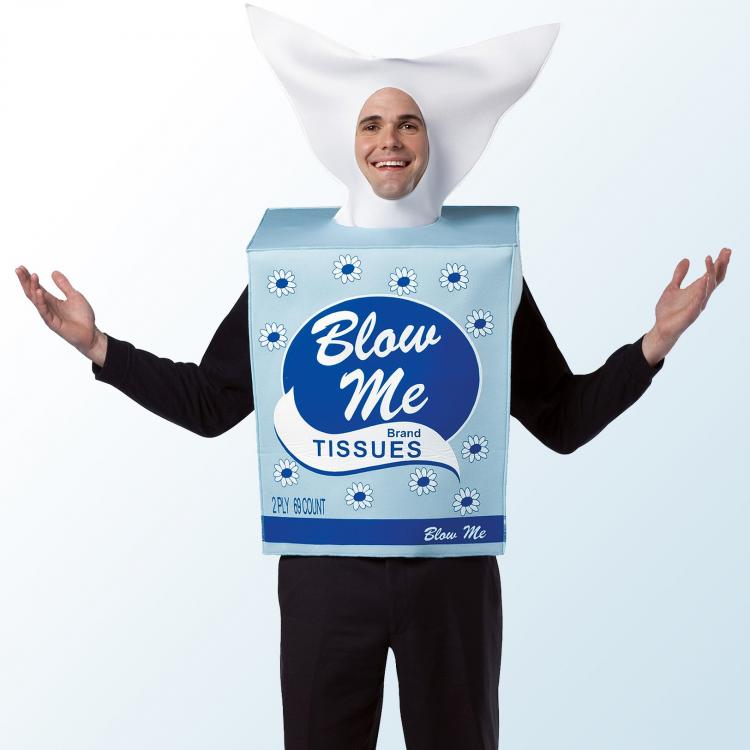 It's a tissue box with the brand name of Blow Me, there's really nothing much more to say about this hilarious Halloween costume!
$

43.24
Buy Now
Link directly to this item
7.) Longuini & Meatballs - Funny Sausage & Spaghetti Halloween Costume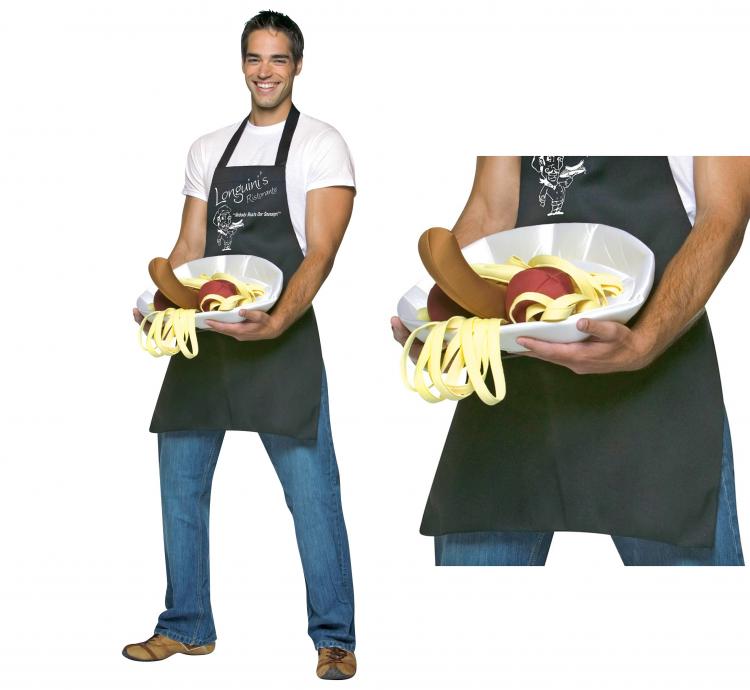 You're serving up hot dishes of longuini and meatballs, extra long and girthy, get it while it's hot! This offensive costume makes you an Italian restaurant waiter that's hauling around a large load of sausage.
$

34.95
Buy Now
Link directly to this item
8.) Adult Petting Zoo Funny Offensive Costume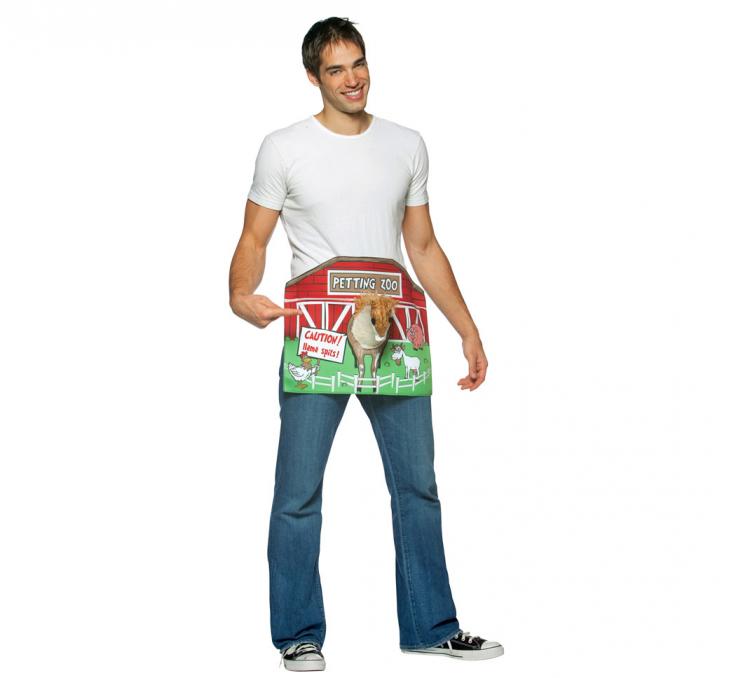 This one's pretty direct, you're a petting zoo. But rather your genitals are a petting zoo. This funny Halloween costume puts a pony right in front of your junk, with the word 'Petting Zoo', right above it.
$

17.03
Buy Now
Link directly to this item
9.) Pussy Magnet Funny Halloween Costume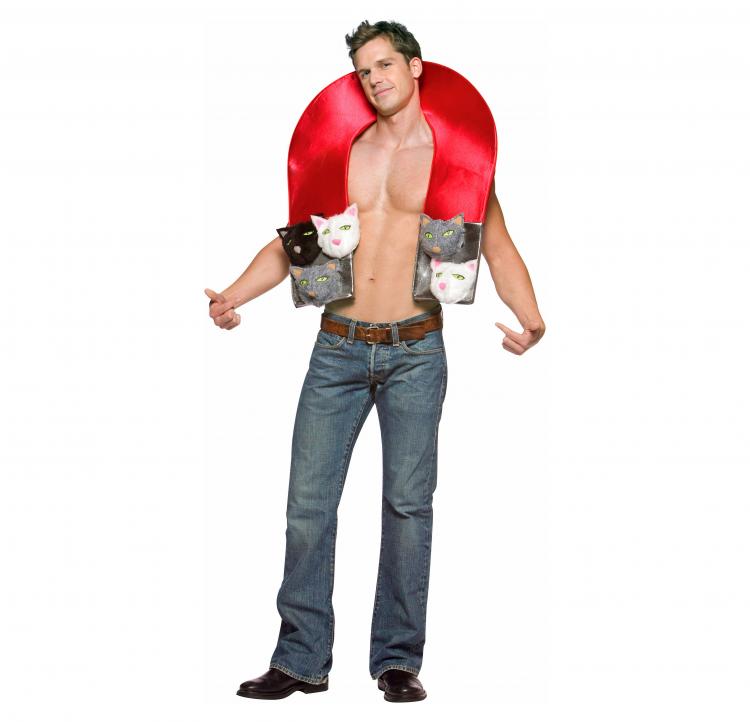 There's a giant magnet around your neck with cats magnetized to the tips. It can't get much more self-explanatory than this.
$

30.92
Buy Now
Link directly to this item
10.) A Knight To Remember Costume - Huge Wiener Behind Medieval Knight Costume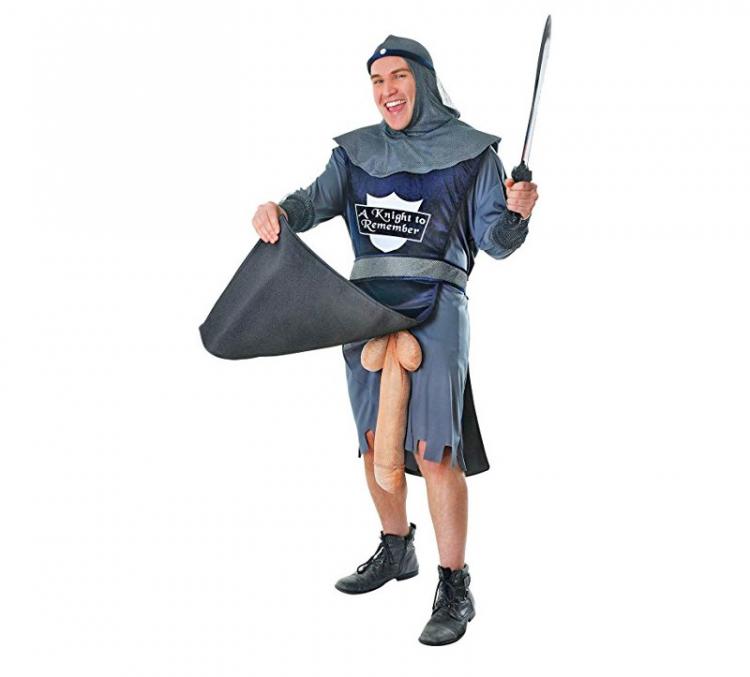 This medieval knight has quite a surprise under his gown. Yes, indeed it is a giant penis. This hilarious Halloween costume will surely give any lady you take home with it on, a knight to remember.
$

120.99
Buy Now
Link directly to this item
11.) Dirty Hot Dog Vendor Costume - Delicious Dicks Footlongs Costume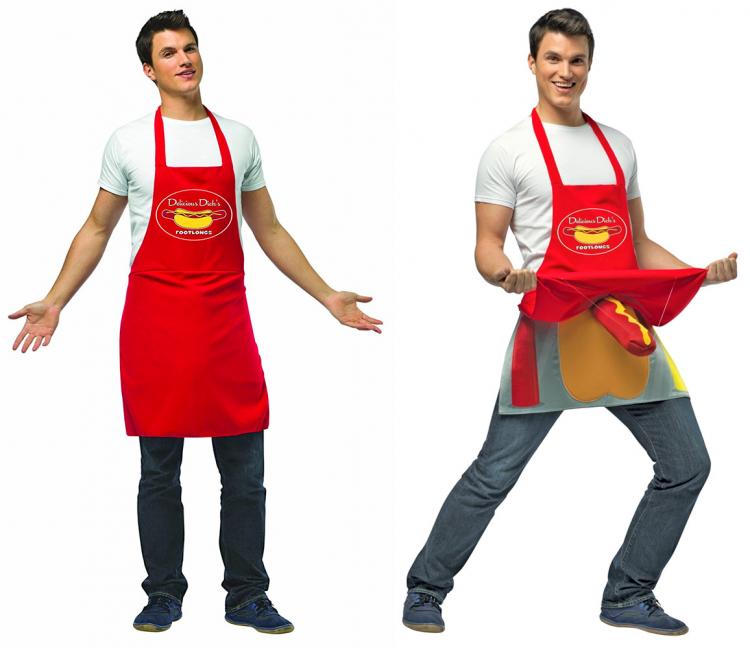 You're a hot dog vendor for a company called Delicious Dick's Footlongs. There's really nothing more to be said. But in case you're wondering, you can pull up the apron of this funny costume to reveal your very own footlong.
$

31.61
Buy Now
Link directly to this item
12.) Bobbing For Apples Funny Adult Costume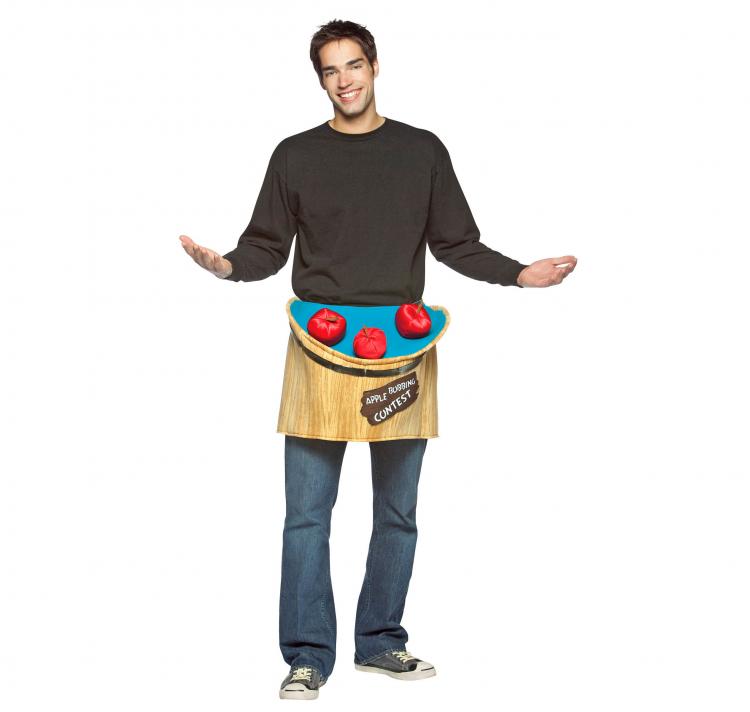 This one's really not even trying. This funny costume just places a game of Bobbing for Apples, right in front of your junk. Although it's sad and pathetic, I for one would still wear it.
$

19.88
Buy Now
Link directly to this item