Are you a junk food junkie? That makes two of us. I love the snacks and I know that you do to, so we have gathered some of the coolest, most fun, weird, and useful snack accessories that you can find. These should all be in your kitchen. Snack time is already fun, but these quirky gift ideas make it even more fun. Now excuse me while I go grab some potato chips. I may have to hit the gym this week, but it is so worth it. Hmmm maybe I should go twice this week. Hmmm. Maybe I'll skip this week and make up for it later.
1.) NACHOsaurus Dinosaur Chip Holder And Jurassic Salsa Bowl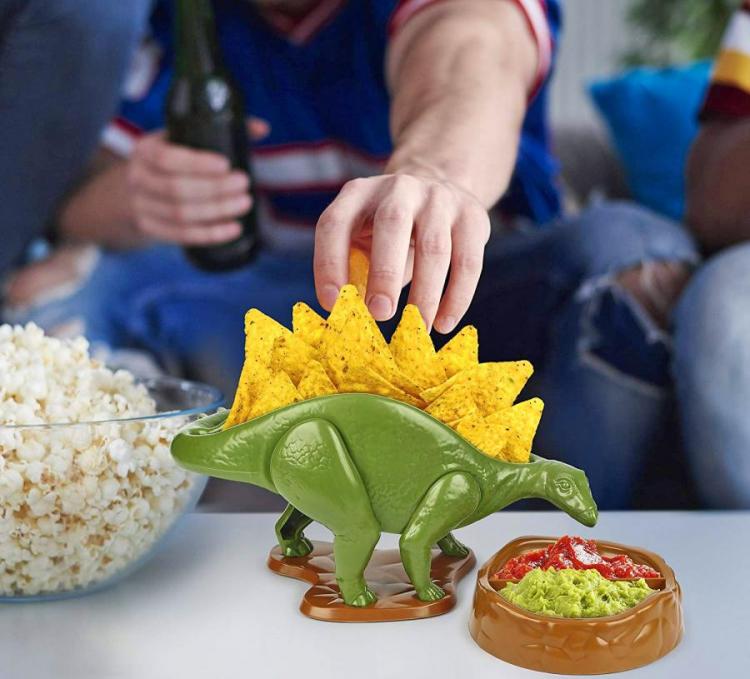 The NACHOsaurus is on the attack and he brought nachos. When a dinosaur brings nachos that's when you know the party is started. This cool chip holder is fantastic and jurassic. You get the chip holder and a salsa bowl. Those are mine, nachos!
$

13.65
Buy Now
Link directly to this item
2.) This Potato Chip Grabber Keeps Your Hands Clean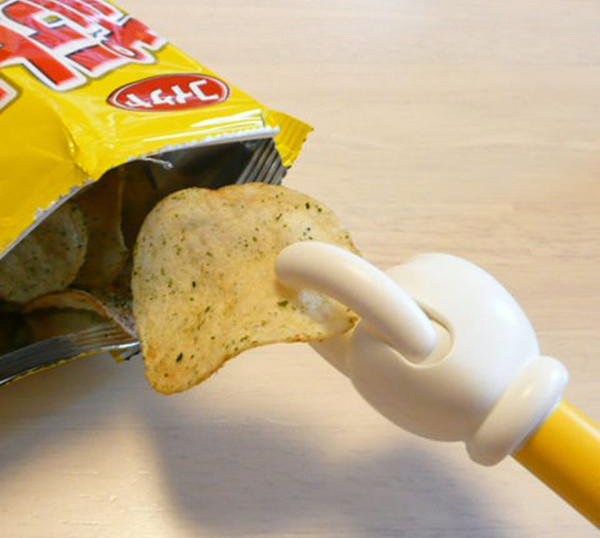 Potato chips are delicious, but they do get your hands greasy. Lucky for us that this potato chip grabber exists for the sole purpose of keeping our fingers clean. Now you can snack away and never have to worry about grease. This hand gives you a hand.
$

4.24
Buy Now
Link directly to this item
3.) These Bag Caps Let You Seal Non-Sealable Bags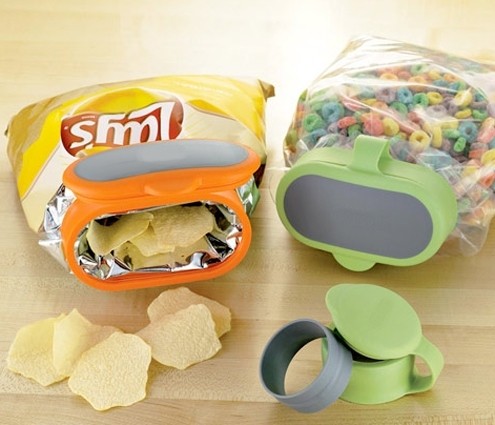 I love potato chips. It's one of my all-time favorite snacks. But you know what I don't love? Stale chips. When you eat half of the bag and put it away, only to find later that they have gone stale, is the worst. That's okay because these bag caps will keep your chips fresh as the day you bought them.
$

4.98
Buy Now
Link directly to this item
4.) Beer Bottle Shaped Snack Bowl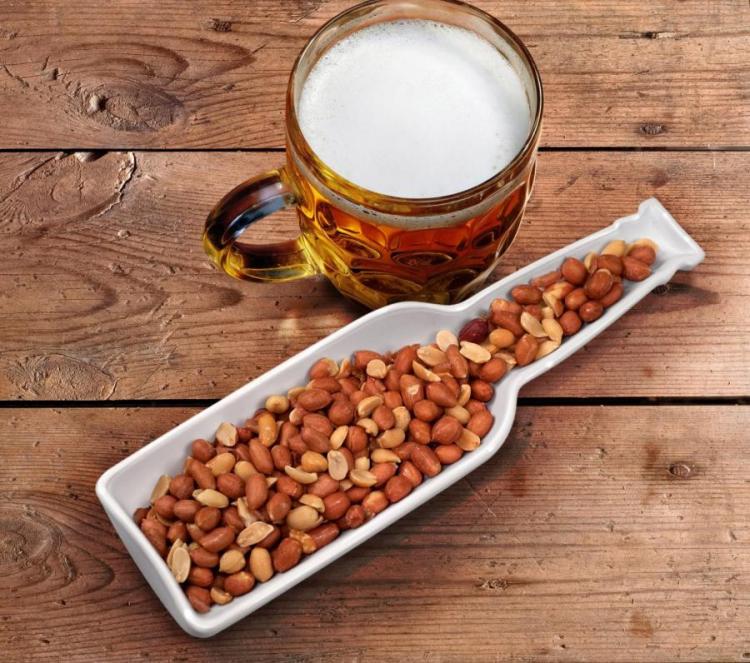 Beer and peanuts go together like peanut butter and jelly. Let's face it they just make you thirstier so you buy more beer. But if you like this winning combo, you should definitely get a beer bottle shaped bowl for those peanuts. Keep that theme going ya know?
$

32.00
Buy Now
Link directly to this item
5.) Hairdo Cookie Cutter Lets You Eat Your Own Hairstyle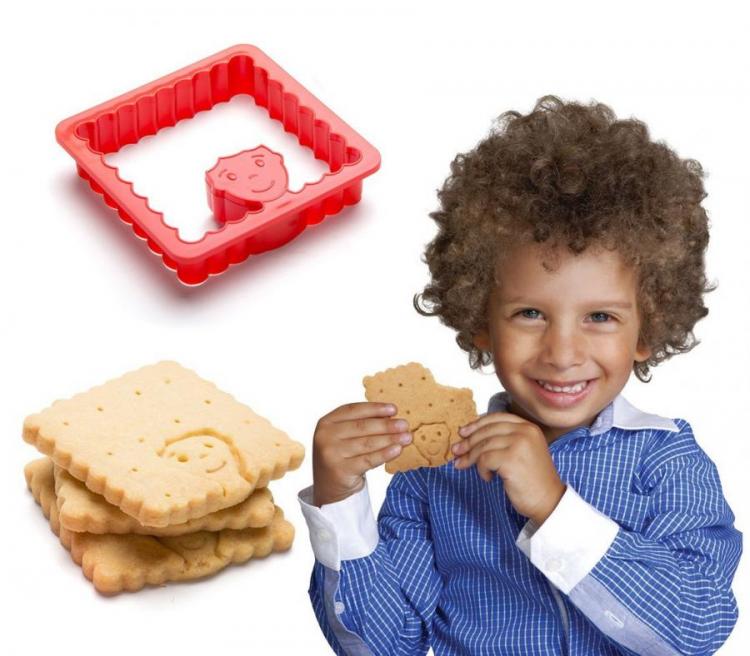 Do you like eating cookies that have your hairdo? I can't say I've ever thought about it myself. This cookie cutter lets you bake a cookie that allows you to eat away the negative space and create your own do with your bites.
$

12.80
Buy Now
Link directly to this item
6.) This Banana Holder Keeps Your Banana From Bruising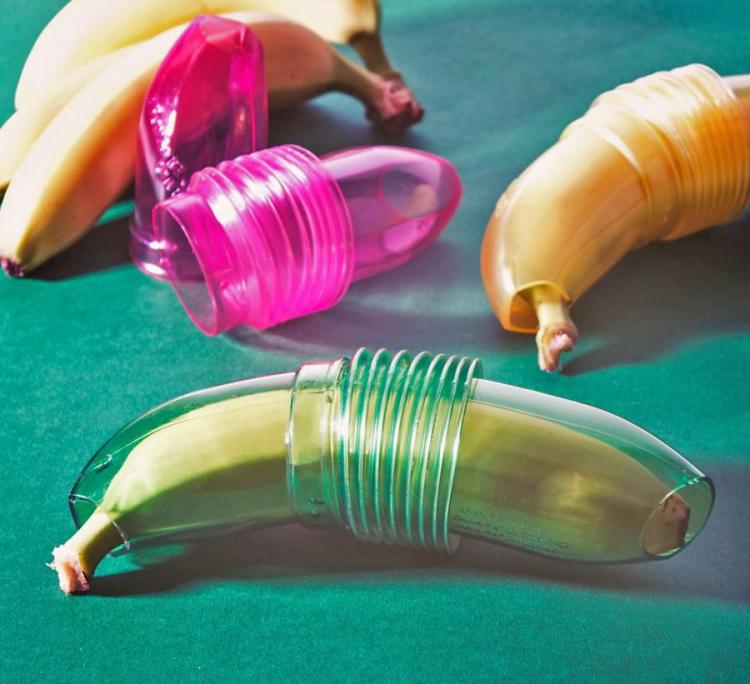 If you like a healthier snack, you probably enjoy bananas, but the problem is that they bruise so easily and that makes them go bad faster. We have the answer. This banana holder will keep your banana fresh all day long so that when you go to eat it, it will be delicious and fresh.
$

10.59
Buy Now
Find on Amazon
Link directly to this item
7.) Remote Control Floating Snack And Drink Holder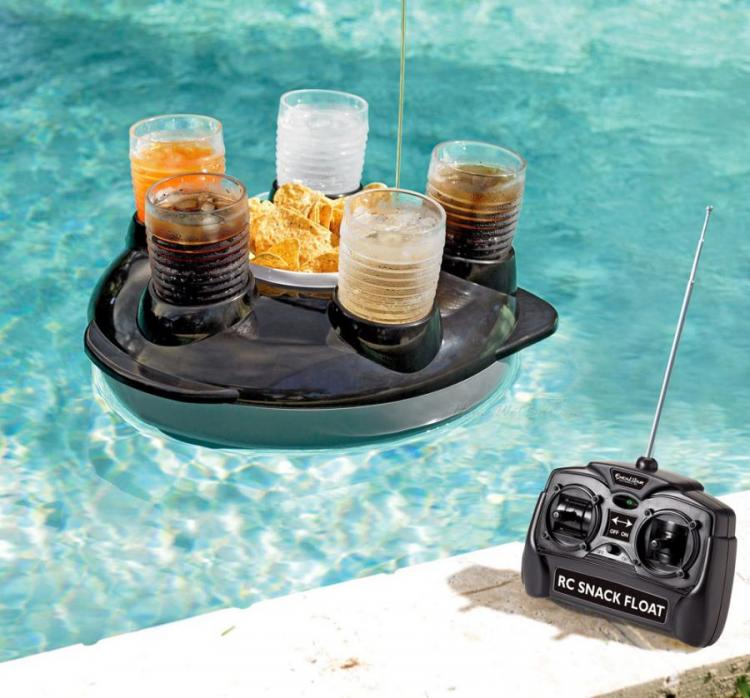 Enjoy some time in the pool complete with snacks. Snacks that you don't even have to go searching for because they come to you. This Remote Control Floating Snack And Drink Holder will hold all of the essentials. You'll be lounging in the pool like a king.
$

54.99
Buy Now
Find on Amazon
Link directly to this item
8.) Bear Paw Serving Bowl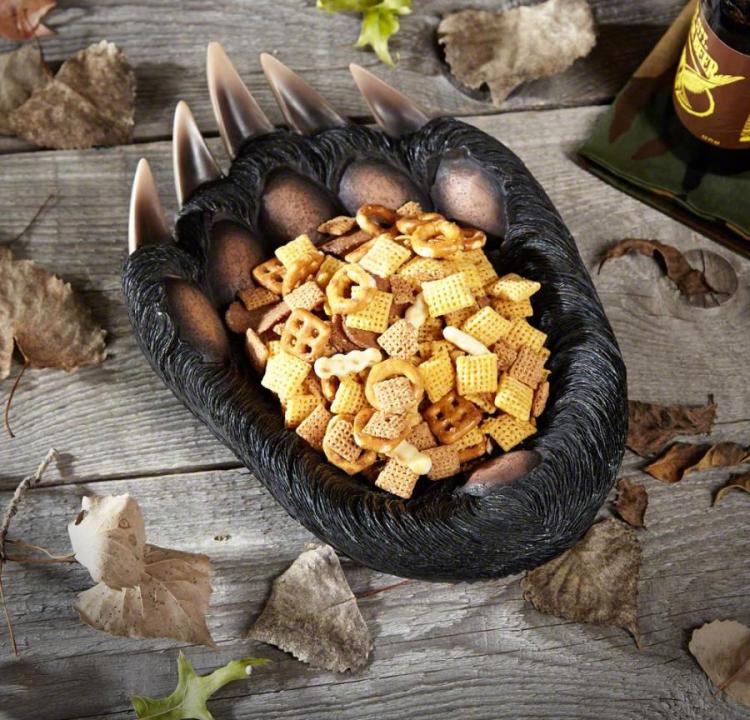 I need snacks and when I can't bear it anymore, I give in and pour them in this Bear Paw Serving Bowl. Then I chow down like a savage beast because no one is around. This bowl makes me feel powerful and it's also a great conversation piece.
$

25.95
Buy Now
Find on Amazon
Link directly to this item
9.) Motion Activated Candy Dispenser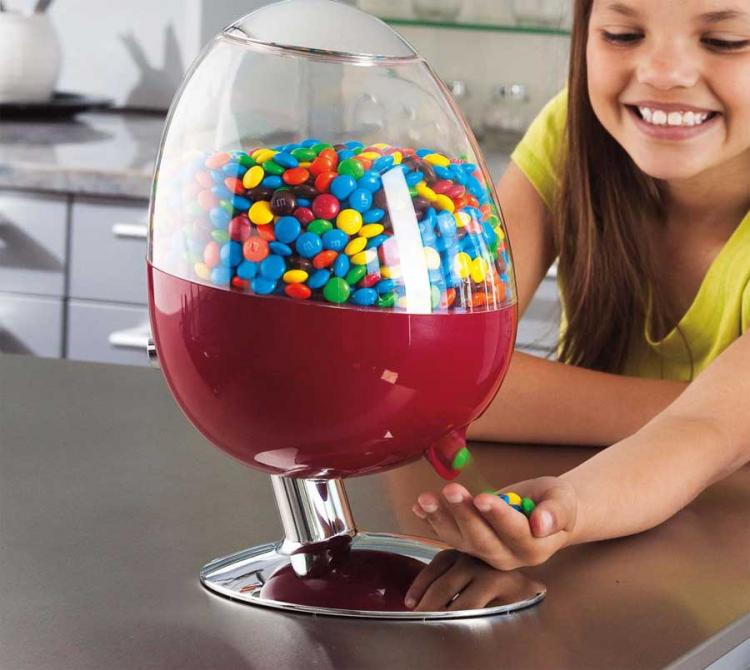 When it comes to candy, you can't have too much. That's my motto anyway. If it were up to me I would have a candy dispenser on every surface. I'll start with one. This motion activated candy dispenser is the one. Just put your hand beneath it and it will deliver that sweet sweet sugar.
$

44.95
Buy Now
Link directly to this item
10.) Pig Shaped Bag Clip Oinks When You Open It (Set of 3)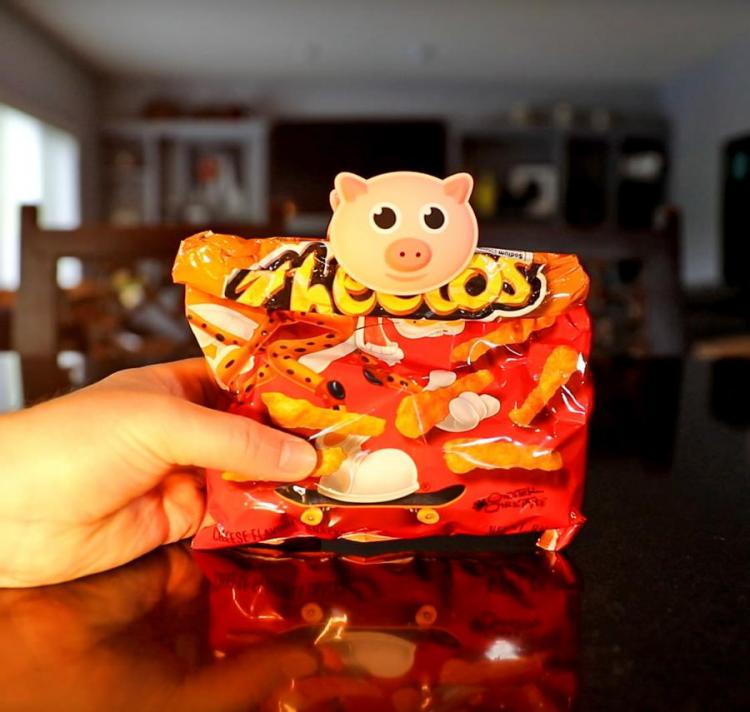 Look, this is a cute clip bag, but I feel like you're trying to send me a message. Are you calling me a pig? Are you? Hmmm. Whatever, just pass me those chips. This pig bag clip actually oinks when you open it. It is pretty cute. And maybe a reminder to only have a few.
$

19.95
Buy Now
Link directly to this item
11.) Sammy Screamer: A Motion Sensing Alarm That Connects To Your Smart Phone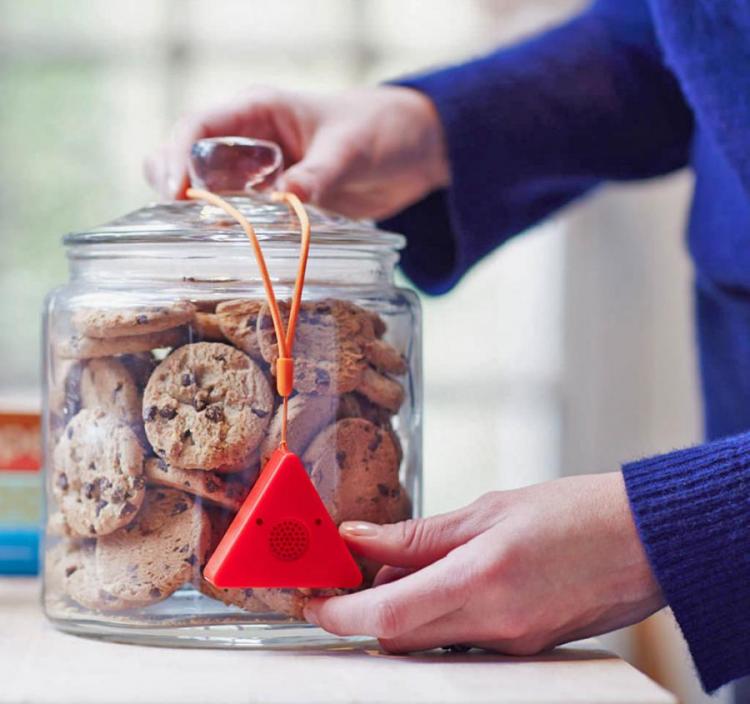 Who's been stealing my cookies? I wish i knew. Well, I'm going to use this Sammy Screamer Motion Sensing Alarm to find out who. When that cookie thief strikes again, an alarm will sound and I will be able to nail that thief. At last I will find that culprit. Those cookies are mine!
$

44.99
Buy Now
Link directly to this item
12.) DipClip: Car Vent Dipping Sauce Holder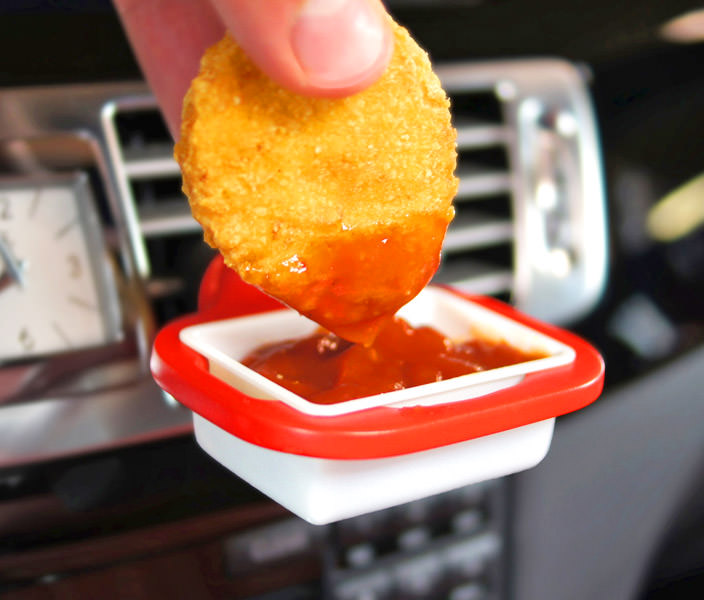 Snacking in your car, much like pimpin', ain't easy. There's no room, and where do you put your food? You need room to dip those sweet nugs in that sauce. Well, the DipClip has your back. Just mount this baby to your air vent and dip away! Now that is classy!
$

5.99
Buy Now
Link directly to this item
13.) The TriceraTaco Is a Dinosaur That Holds Your Tacos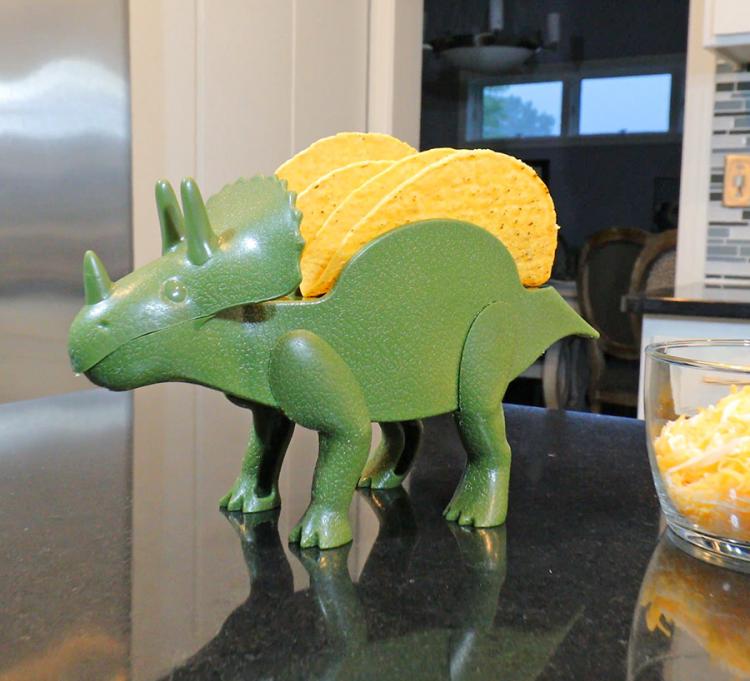 TriceraTaco Tuesday. That's what I'm talking about. This Triceratops will hold your taco while you put everything inside. he'll also serve your taco to your guests with style. Jurassic style. I'm friends with any dinosaur who comes bearing tacos and it looks like me and this guy are going to be best buds.
$

11.71
Buy Now
Link directly to this item
14.) Death Star Popcorn Maker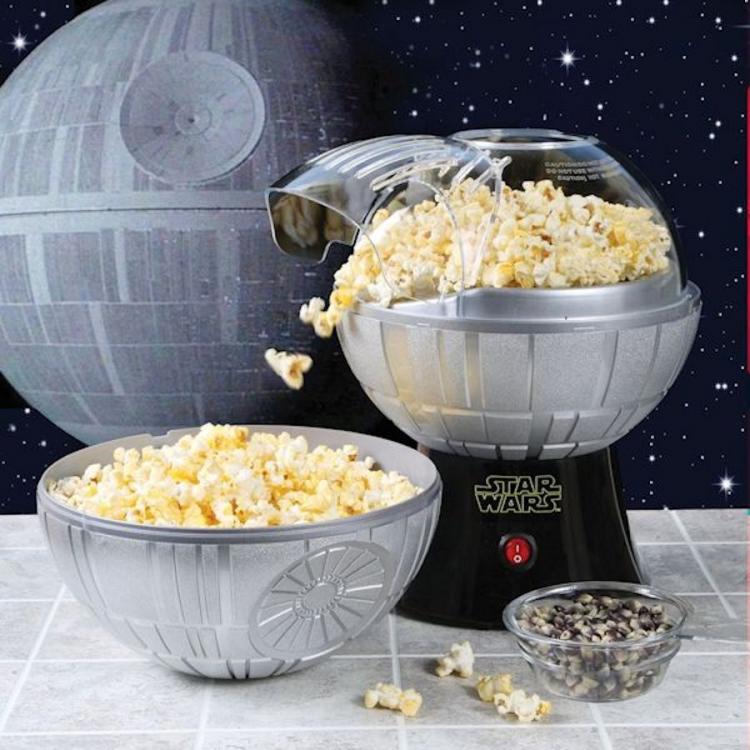 The Death Star is a planet killing space station, but it turns out that it is also really good at making popcorn. This Death star popcorn maker is perfect for your next Star wars movie marathon. And to be honest, making popcorn is much better than blowing up planets.
$

49.99
Buy Now
Link directly to this item
15.) BONUS: Blanket With Sleeves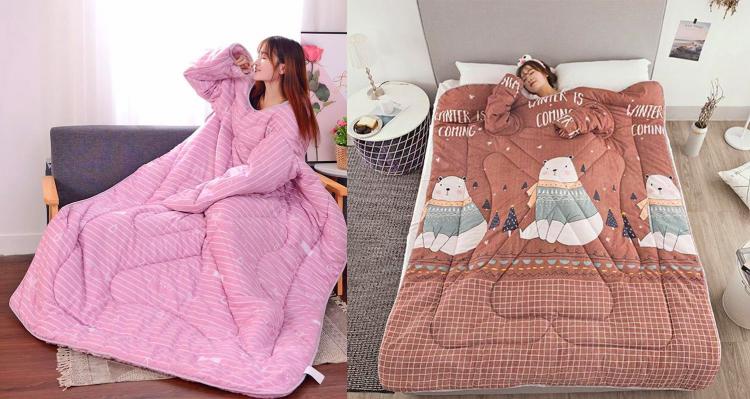 Snacking is hard enough, but it's extra hard while you're trying to keep warm under a blanket. Well, this blanket has sleeves that you can put your arms through to continue working, drinking, snacking, reading, etc, while still keeping nice and warm under your blanket.
$

49.95
Buy Now
Link directly to this item