This Hand Shaped Candle Bleeds When It Melts, Is Perfect For Halloween
By Ryan on 10/06/2022 10:02 AM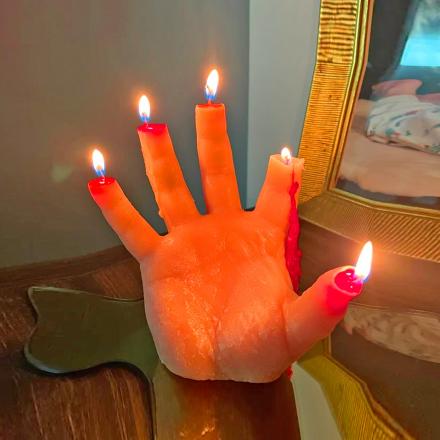 Halloween is just around the corner. It's the day of the dead – a time to pay our respects and remember the departed or pray for the souls of our deceased loved ones. But, for some, it's the time of the year when they can freely and proudly wear their best scary costumes, go trick-or-treating, or furnish their homes with their spooky Halloween collections or creepy decors, just like this Bleeding Hand Candle.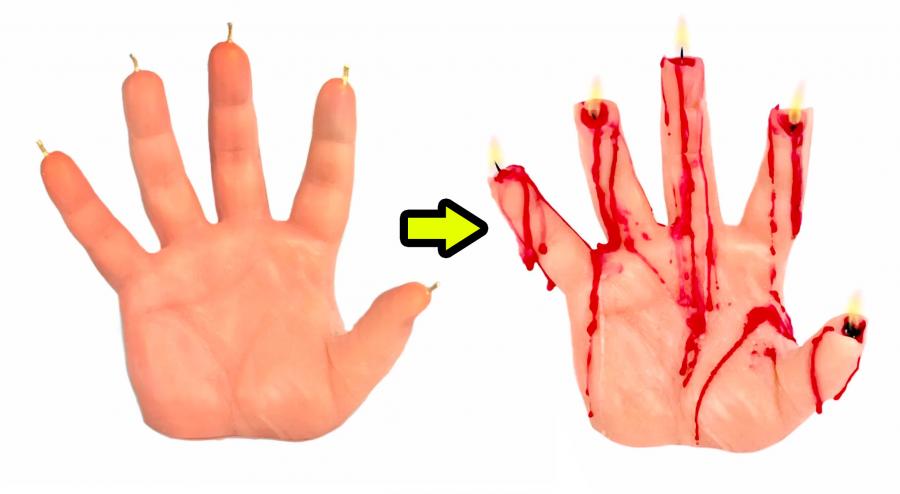 Credit: CreepyCandles
Make your Halloween decor extra special with this horrifying hand shaped candle made by CreepyCandles!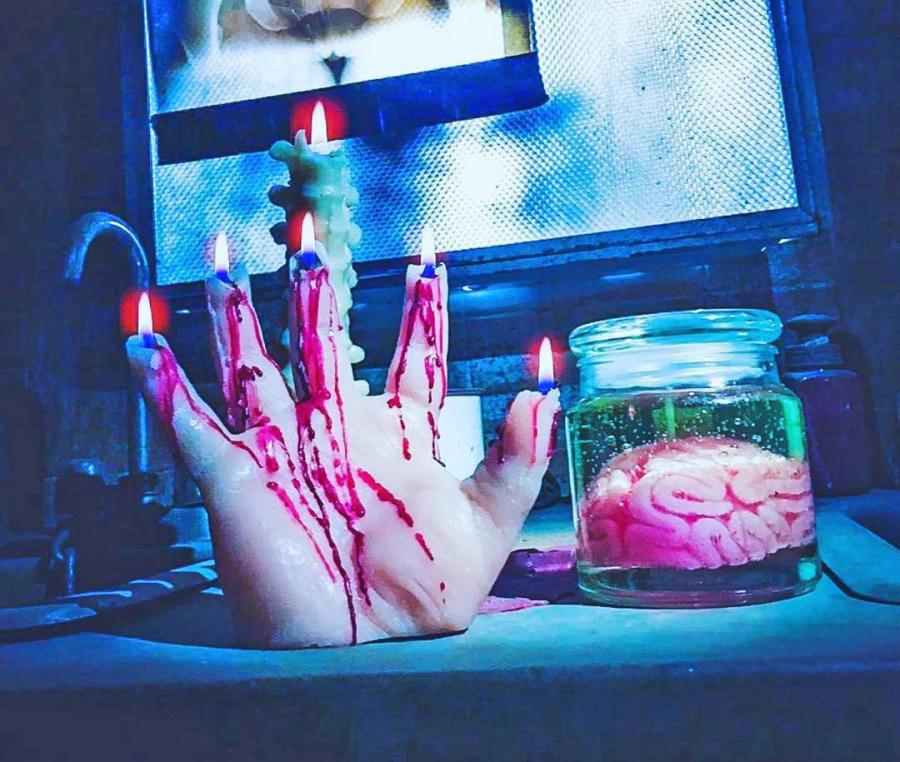 Credit: CreepyCandles
This unique hand shaped candle has been featured in online publications such as Elle Decor, BuzzFeed, Nerdist, Yahoo, and Good Housekeeping for its cool and chilling design. It's also one of a kind, and completely handmade!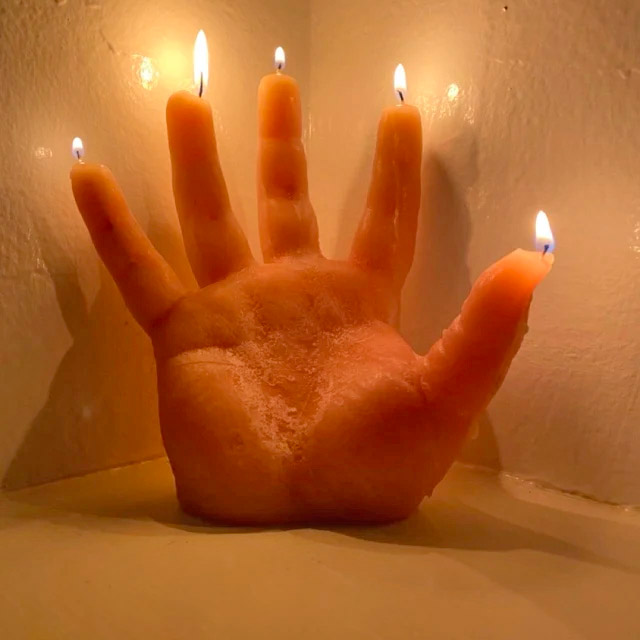 Credit: CreepyCandles
The attention to detail put into the design of this Halloween candle is what makes it disgustingly realistic and spooky. We can't think of a better candle to light during your Halloween party!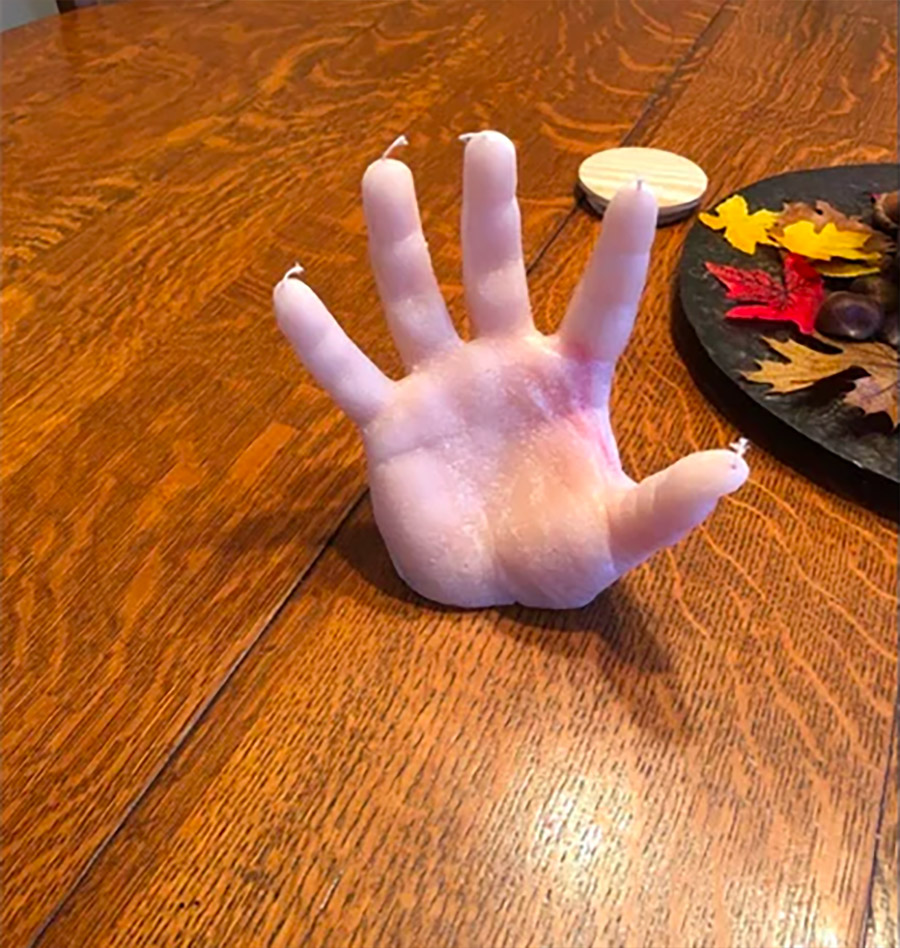 Credit: CreepyCandles
The unique Halloween candle is sculpted to the size of a real human hand with all features visible, including the nails and even palmar creases or the lines you see on your palm.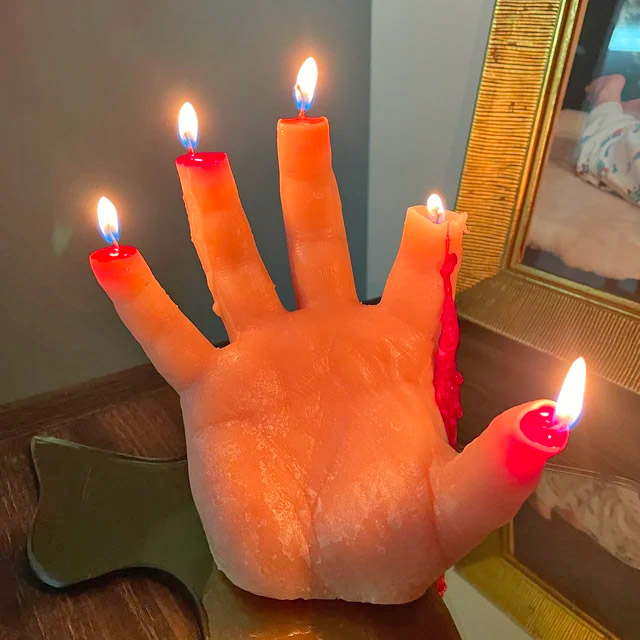 Credit: CreepyCandles
The bleeding hand candle will surely give unsuspecting trick-or-treaters goosebumps when they see it lit up on your front porch as they try to grab some tasty candies.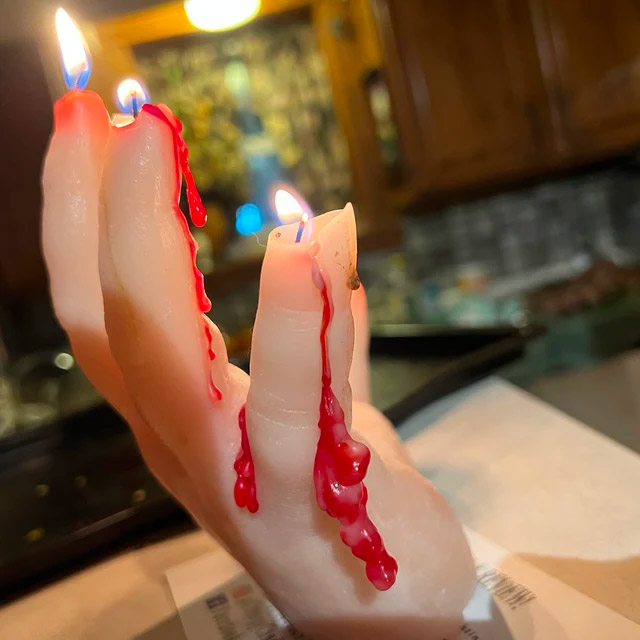 Credit: CreepyCandles
This candle is made with paraffin wax, just like most ordinary candles. However, it's peach-colored on the outside to mimic real human skin and red on the inside for flesh and blood. It's also completely odorless, so no worries about people smelling any blood!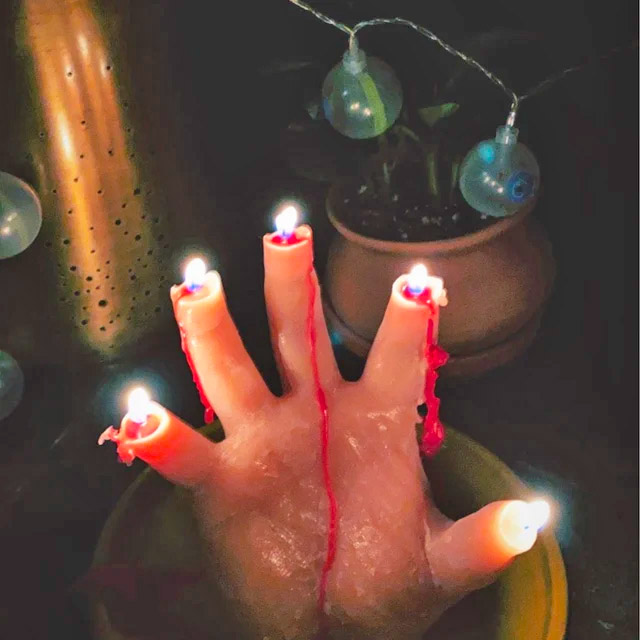 Credit: CreepyCandles
The hand shaped candle works just like any other candle. The only difference is you have five wicks that you can light, and when the candle melts, it'll be blood-red wax dripping on the sides instead of white.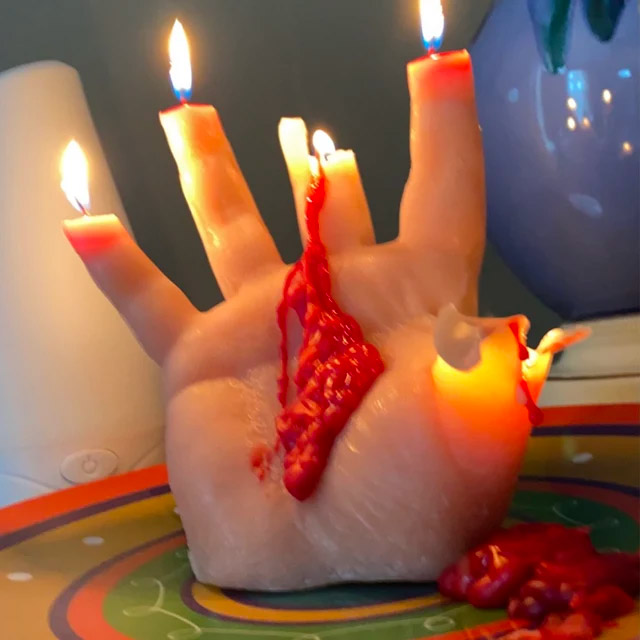 Credit: CreepyCandles
Note that it doesn't come with a base or platform. The candle itself doesn't have any sort of stand or base of another material to hold it upright. You can place the hand itself on its bottom on any flat surface, and it'll stand.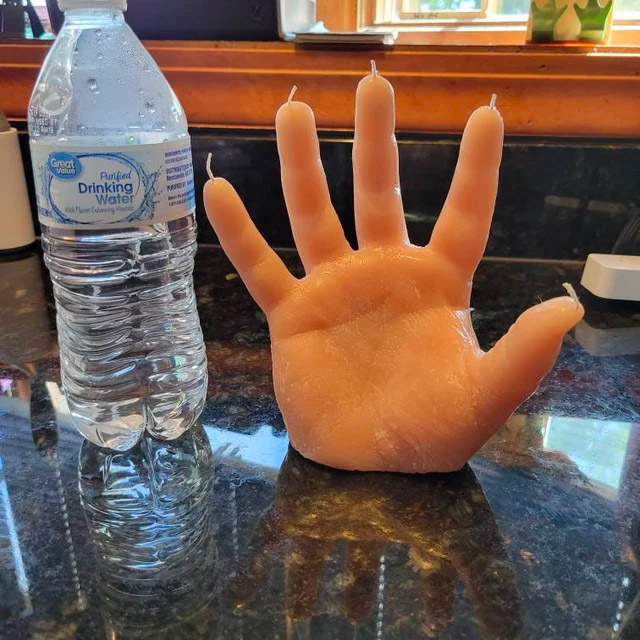 Credit: CreepyCandles
What makes this a good thing is how it creates the illusion of a hand emerging from whatever you place it on.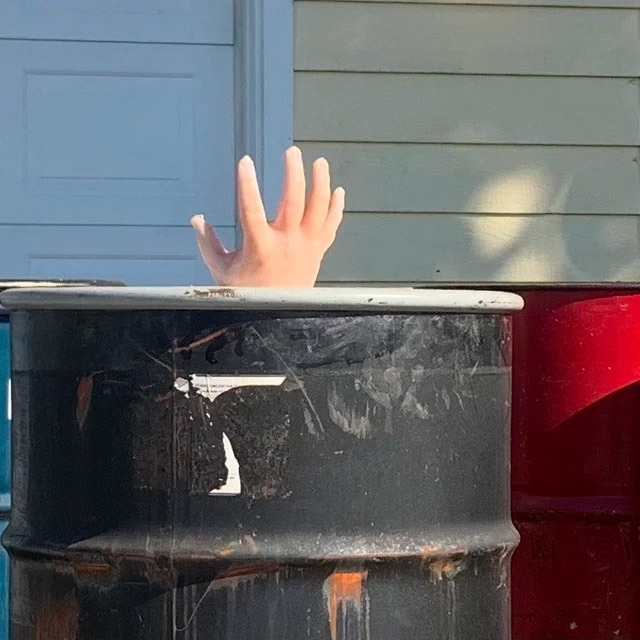 Credit: CreepyCandles
Despite being the perfect Halloween decoration, the manufacturer of this product still reminds its users to treat it like any other candle with regard to safety. First, the wicks should be cut to ¼ inch short before lighting.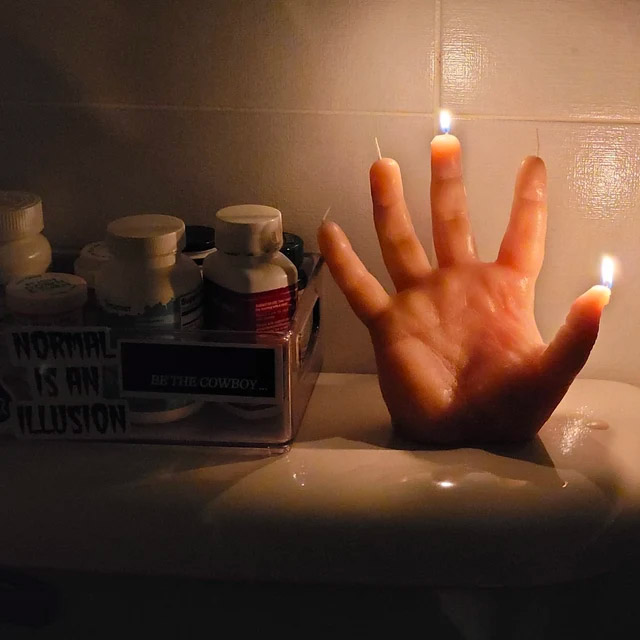 Credit: CreepyCandles
The candle should also be placed where it is within sight. Finally, of course, it should be out of reach of children and pets. The manufacturer also advises its customers to avoid lighting the candle all the way. Instead, turn it off when it's still ½ inch from the bottom.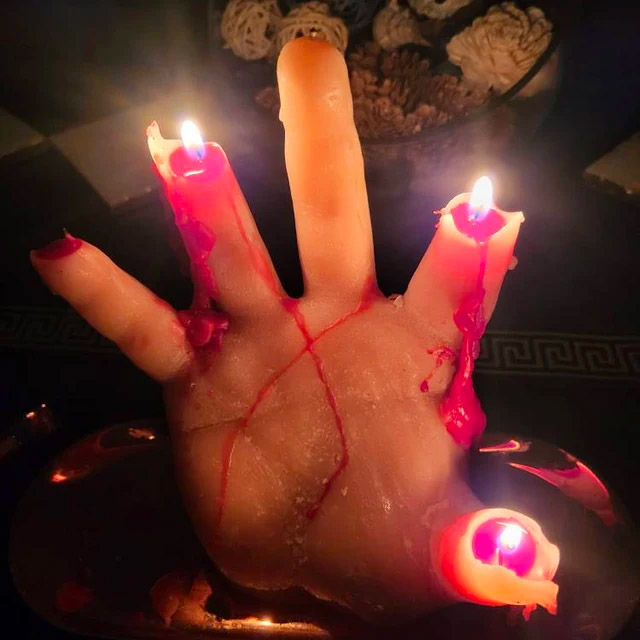 Credit: CreepyCandles
This candle is not only perfect for your Halloween decor, but it can also be a great gift for a friend who adores weird and spooky stuff. On top of that, you can also use it as an excellent prank device. Just make sure that it's unlit and won't cause any physical harm.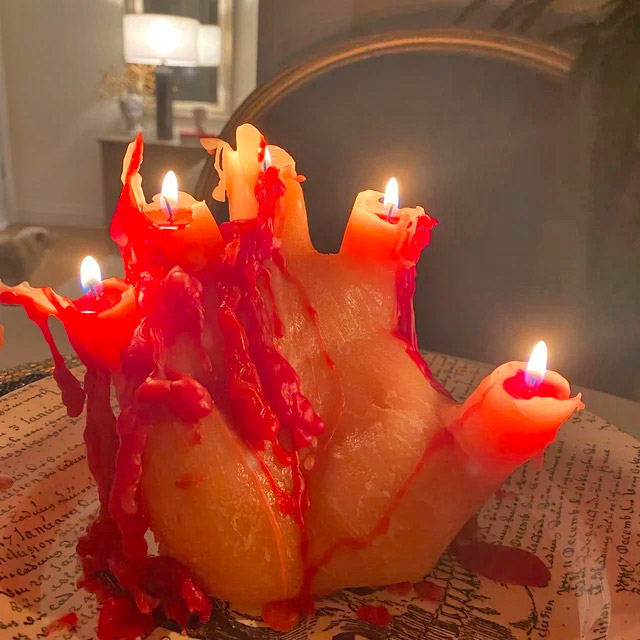 Credit: CreepyCandles
All in all, this hand candle is a great buy, especially around Halloween! It will surely make your Halloween memorable, especially with all the attention and scares you can get with it.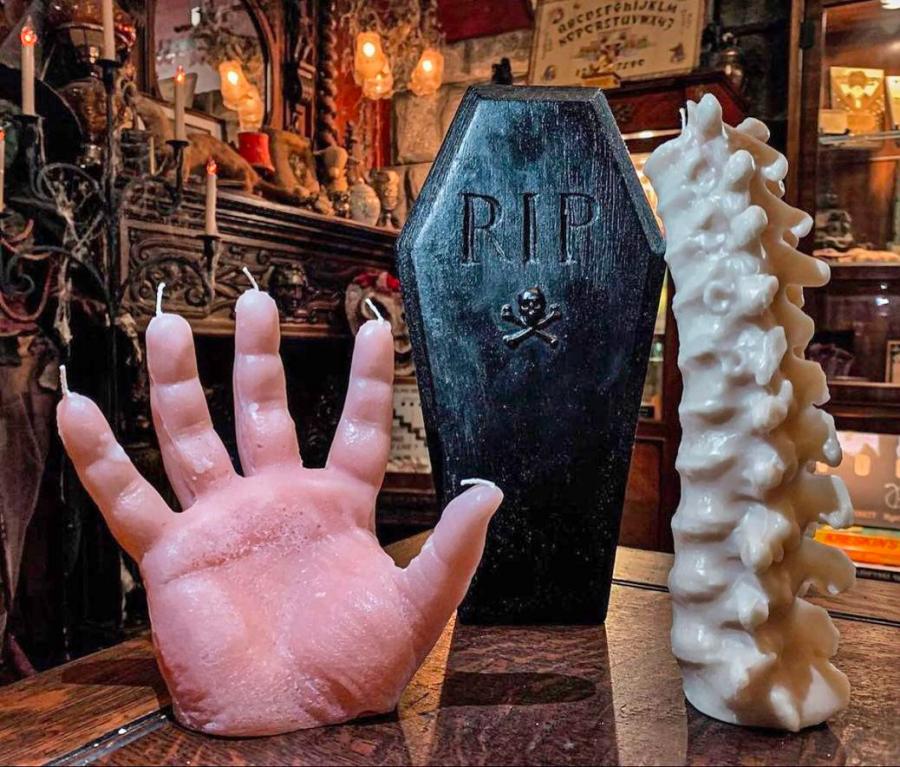 Credit: CreepyCandles
In terms of quality, there's really nothing to say since this item is made by CreepyCandles, which is known for its quality and hair-raising products. Especially since they have over 1,100 5-star reviews!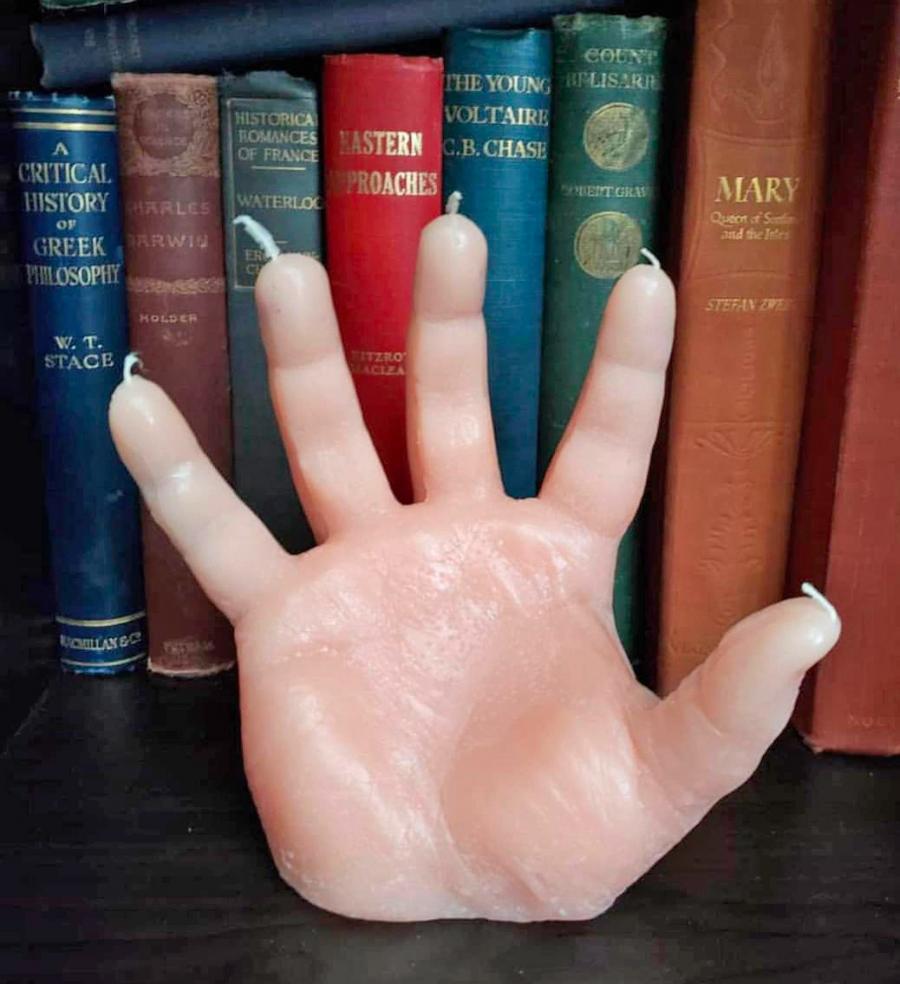 Credit: CreepyCandles
You can snag the bleeding hand candle from their Etsy shop for around $25 bucks!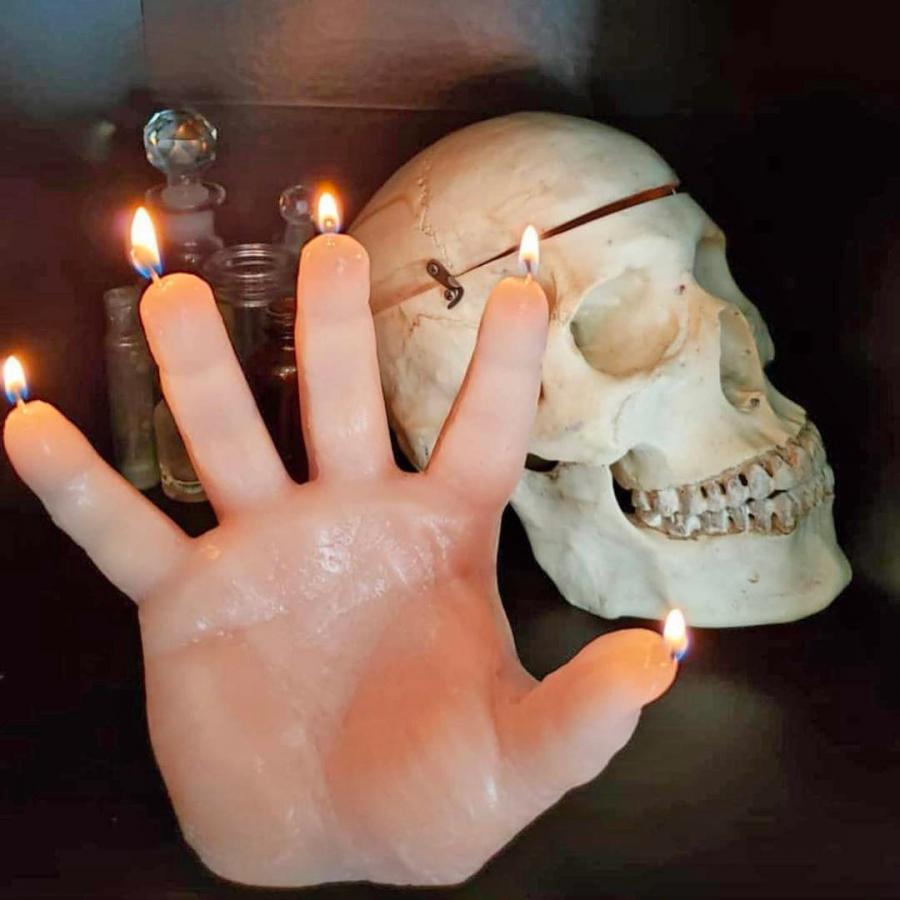 Credit: CreepyCandles
If you think that's their only creepy Halloween themed candle, think again! They also make this incredible coffin shaped candle, which when it melts, it slowly reveals a skeleton inside!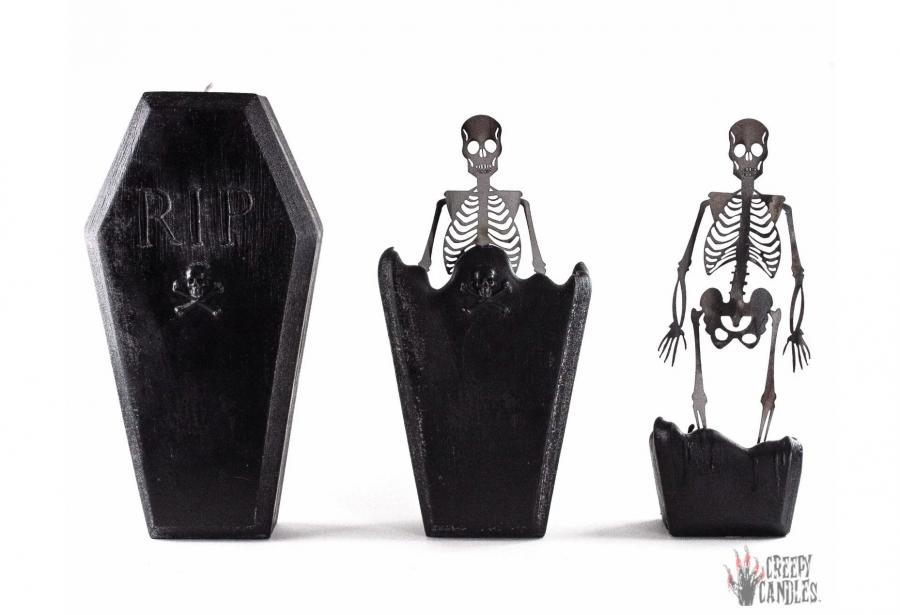 Get this one here
Their Etsy shop also has a candle shaped like a human spine...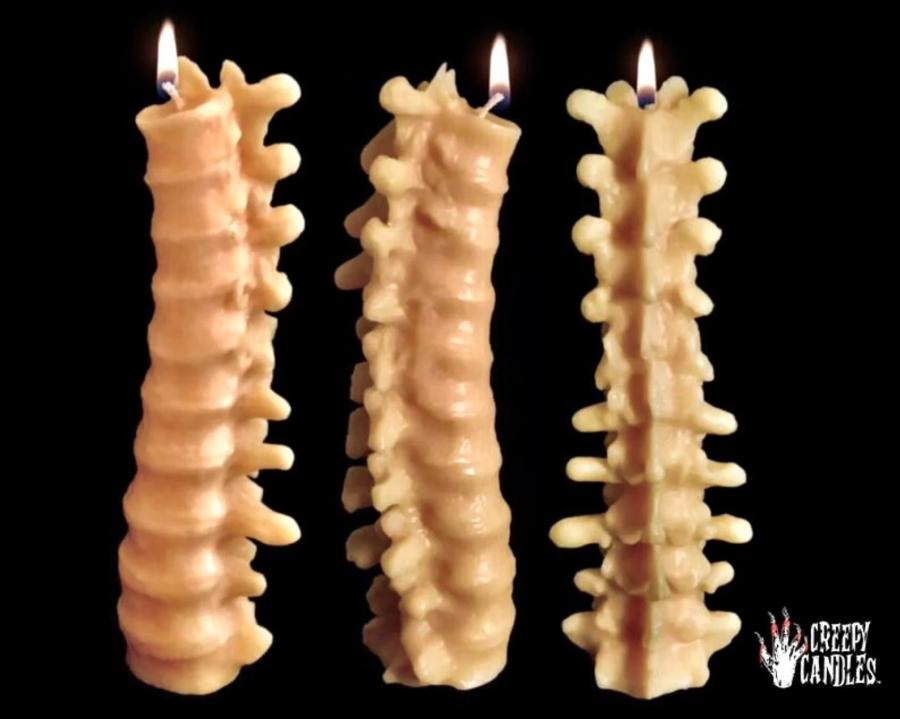 Get this one here
A candle that looks like a human brain inside of a glass jar... Get this one here
As well as a zombie head candle that bleeds when it starts to melt!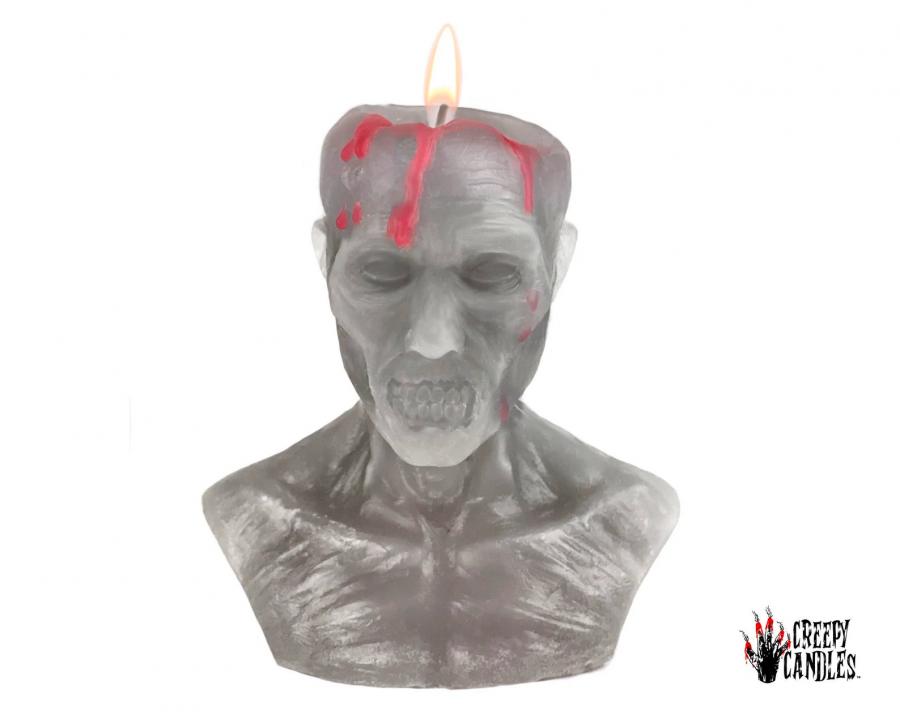 Get this one here