Bear Shaped Ratchet Set
By Ryan on 09/08/2015 2:01 AM (Updated: 05/19/2017 10:39 AM)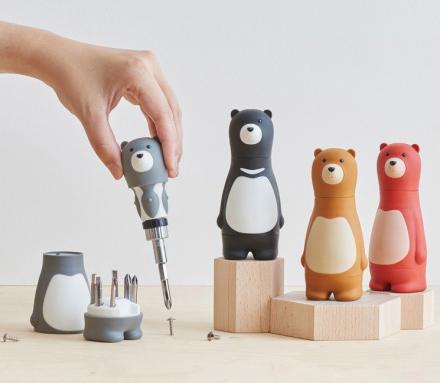 Maybe not quite as useful for a manly man like myself who uses real tools built for men who have hair on their chests, but maybe this bear shaped ratchet set might be useful to yourself. This ratchet set is made to look like a cute little bear to help you with your cute little home improvement projects.
To use it simply screw in a screw like you normally would and the bears head will twist around to act like a ratchet. A perfect gift idea for your girlfriend, your grandma, your child, or your boyfriend who hasn't quite hit puberty yet, the bear ratchet set is all contained within the bear's body so that the head acts as the screwdriver, and the base is where the bits are stored.
Sold by iThinking, 'Bear Papa Ratchet Set' as so it's called, comes in four different colors to choose from, including brown, grey, red, and black. The black bear has a V on its chest to represent the Taiwan Black Bear which is one of the most significant and rare animals from Taiwan. Or you can get a special Polar Bear Ratchet set that is available here.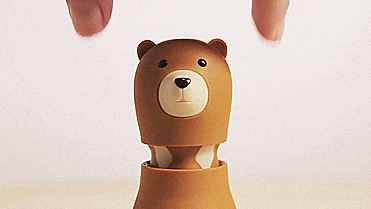 The bear ratchet comes with 6 different screwdriver bits that come out of the feet of the bear, including a small and large hex screwdriver, a small and large Phillips screwdriver, and a small and large flat-head screwdriver.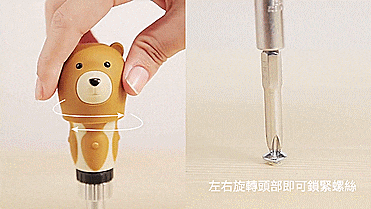 The bear shaped ratchet set is made in Taiwan from plastic and steel, has a black O-ring in the middle of the screwdriver that lets your change the direction of the ratchet, and measures 2.2 inches wide x 5 inches tall.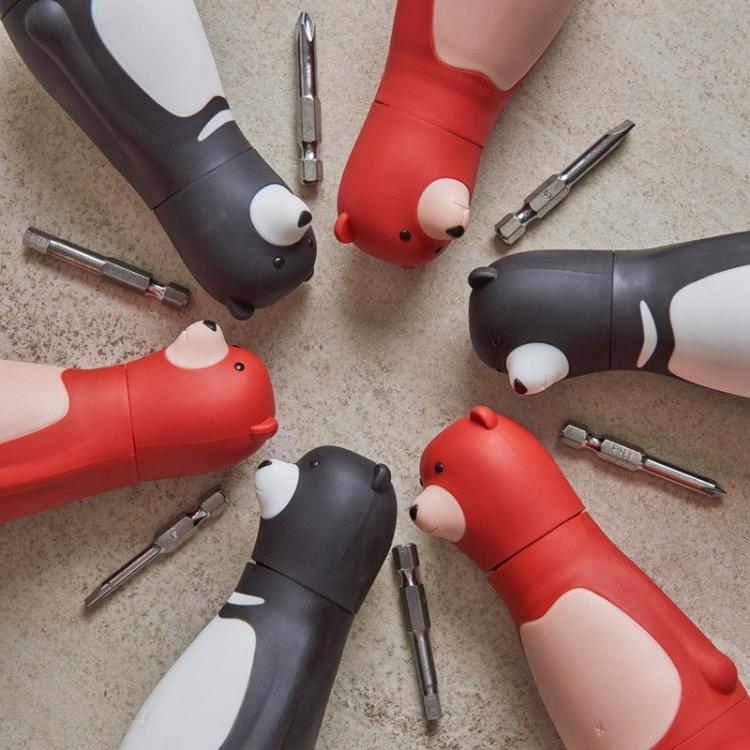 Check out the bear ratchet set in action via the video below.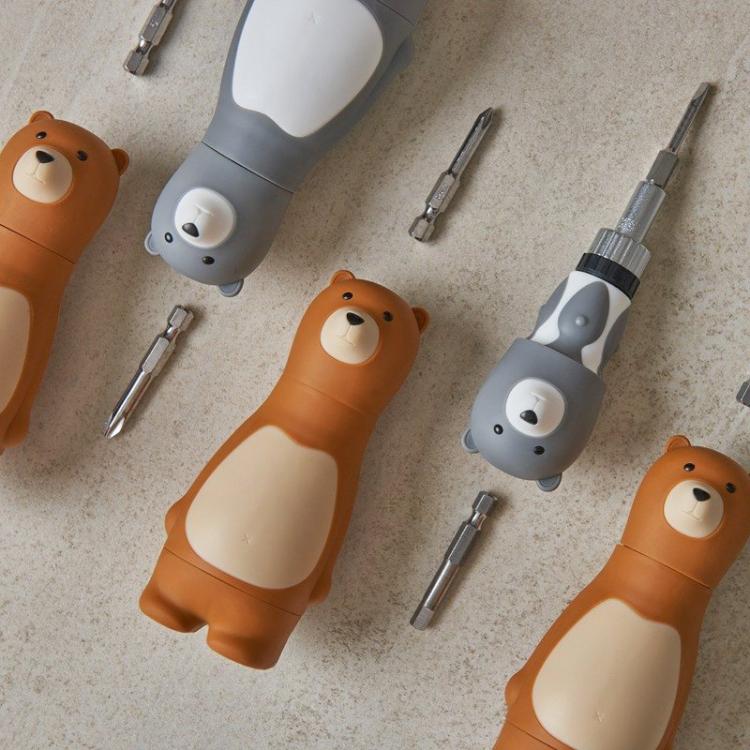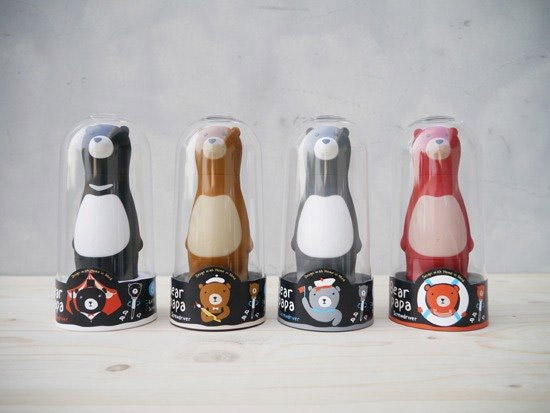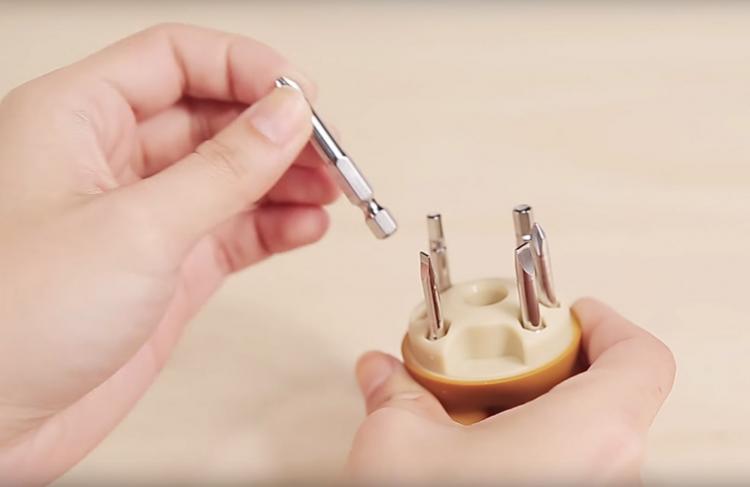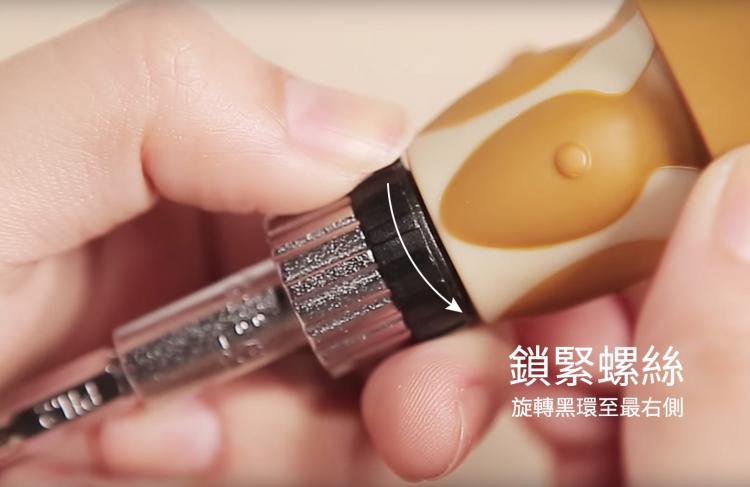 Subscribe To Our YouTube Channel