Battery Storage Organizer Holds 93 Various Sized Batteries
By Ryan on 12/18/2018 9:07 PM (Updated: 03/15/2019 6:10 PM)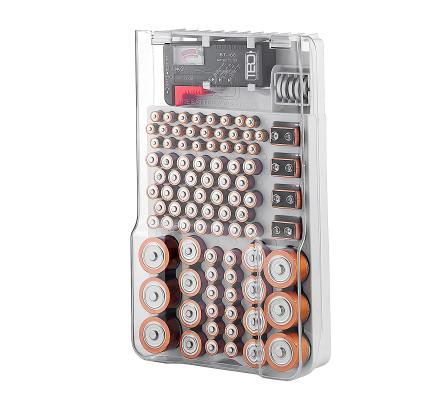 Batteries are a blessing and a curse. It's amazing that we can power our devices with them like magic, and you can even get rechargeable batteries that deliver that magic again and again. But storing them is a pain. Why? Because they come in so many shapes and sizes. Which is why they always end up thrown in a drawer, whether they work or not. It's no fun sorting through that battery graveyard, and that's why I love this battery organizer storage case so much.
This battery organizer and case not only stores up to 93 batteries neatly, but it also sorts them by size. You can then instantly see what battery you need and grab it. No more fumbling around in drawers that are filled to the brink with junk.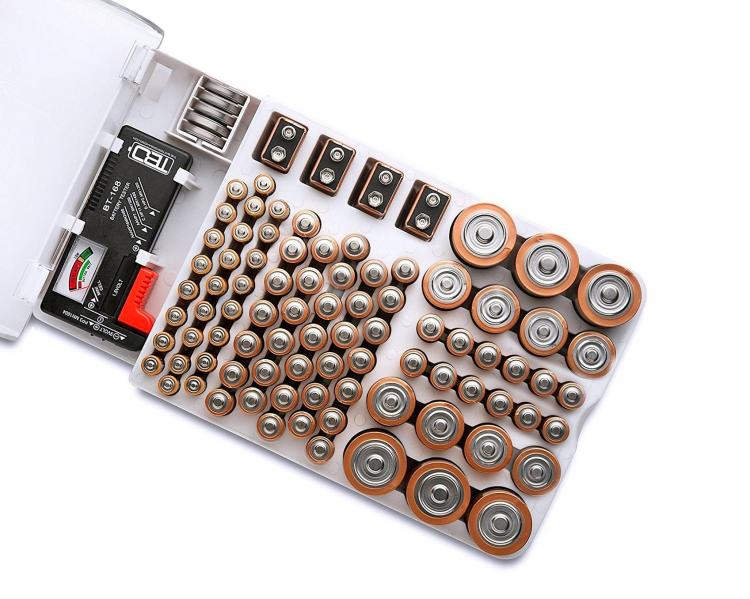 The battery organizer has a place for 9 volt batteries, AAA, AA, C, D and even a spot for those flat batteries. This alone is enough reason to buy it, but just for good measure, they also throw in a battery tester so that you won't be storing dead batteries in this setup. Plus, the battery tester doesn't even require a battery! Sold!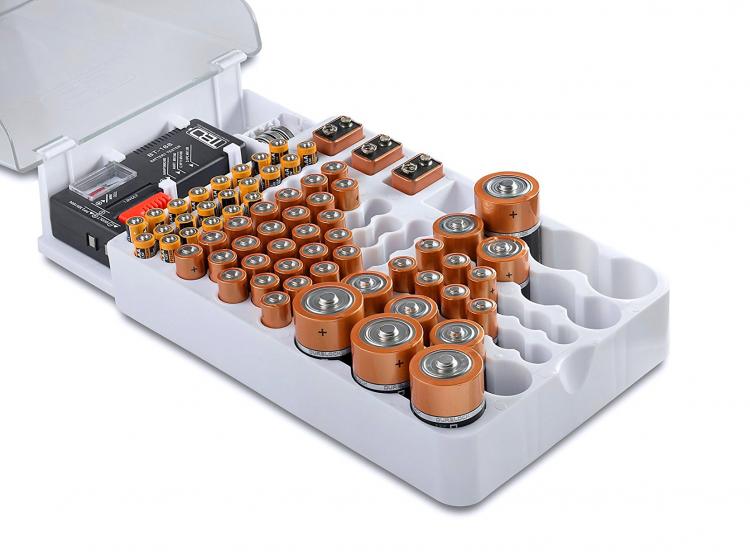 The battery organizer works great to throw in a junk drawer or is even hangable on a wall if you'd like them out for quicker access to your batteries. The battery storage device is made from durable plastic, has a hinged lid that won't fall off when you open it, can hold up to 93 total batteries, and measures 12 inches long x 7 inches wide x 2.5 inches tall.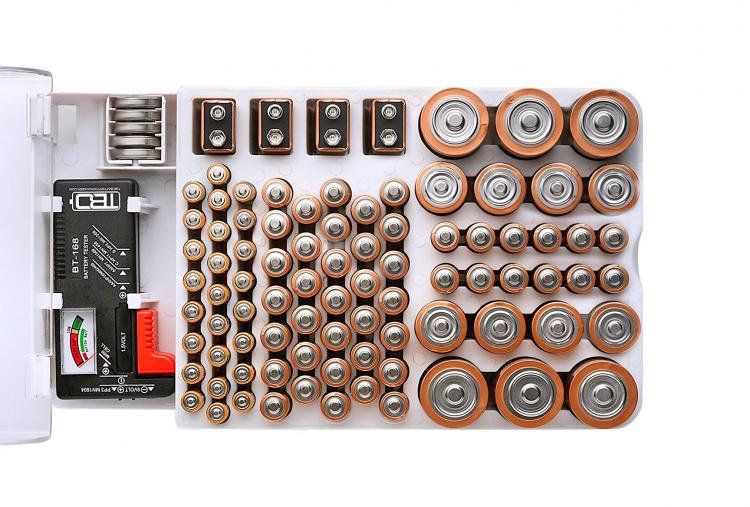 Keeping your batteries organized is now possible. Gone are the days of messy battery mounds and guessing which ones work, by popping them in your device.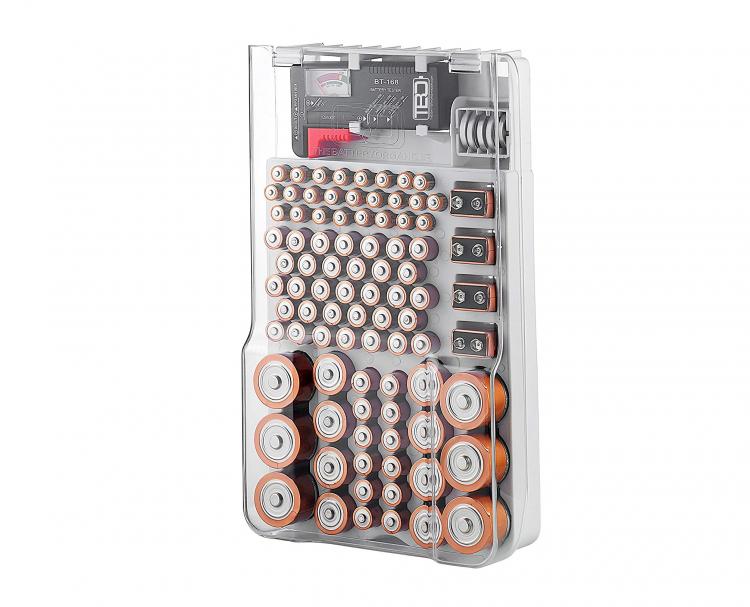 Check out the battery organizer that holds up to 93 batteries in action via the video below.
Subscribe To Our YouTube Channel