Folding Backpack Chair With Cooler And Side Table
By Ryan on 01/14/2019 1:03 PM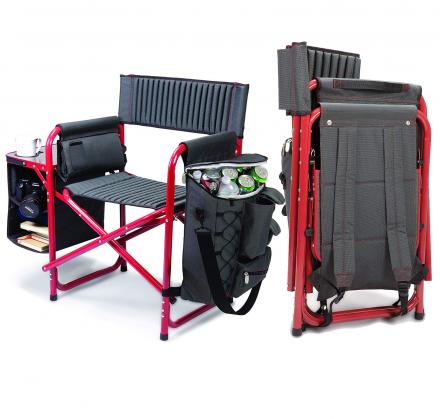 This backpack chair is a folding chair that you can carry like a backpack, and once unfolded contains a cooler to store your beverages, and a table that connects to the side of the chair to set your drinks on. It's perfect for tailgating, backyard BBQs, camping, or just for drinking by yourself in your driveway while you judge people walking by.

View all color options here
No longer will have to bring three separate items to do your sitting, drinking, and setting down of drinks, just strap the backpack cooler onto your back and set up shop wherever you desire. It features a fold-out side table with extendable shelves that can hold your phone/tablet, camera, drinks, and more.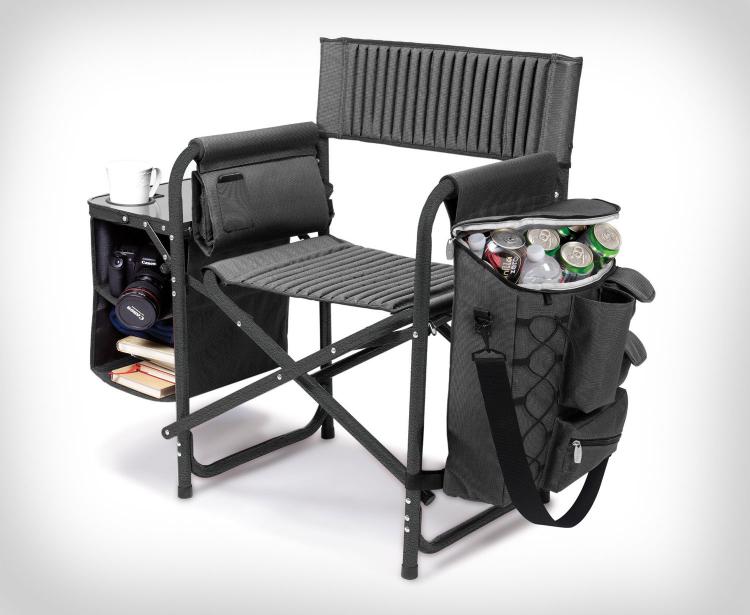 The backpack folding camping features ribbed padding for a comfy experience, comes in red, gray, or blue color to choose from, can hold up to 350 lbs of weight, has a loop on the back for an optional umbrella, weighs 12 pounds, and measures 34 inches x 24 inches x 18.5 inches.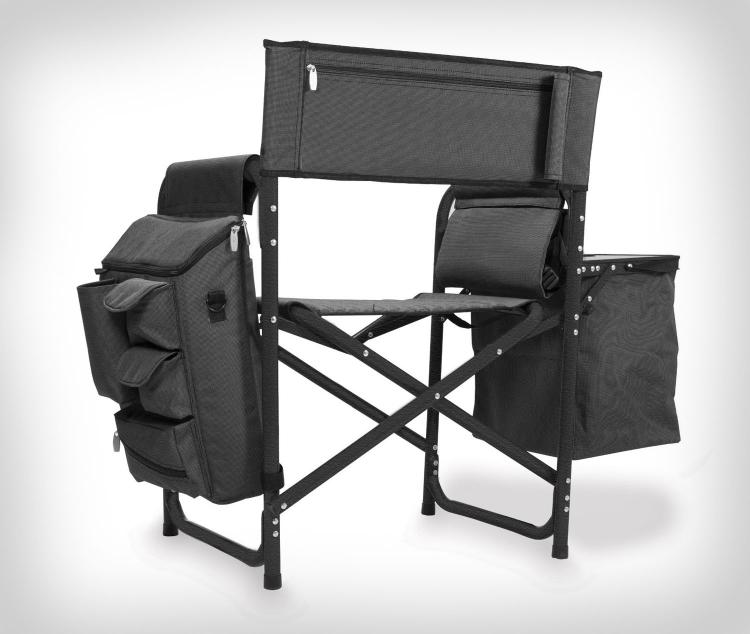 Check out the backpack chair with integrated cooler, side table, and shelves in action via the video below.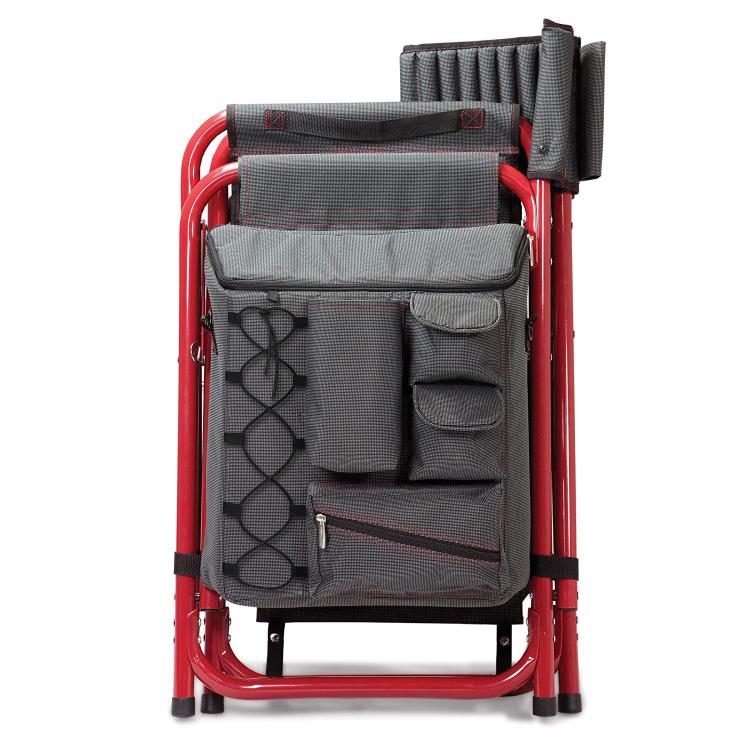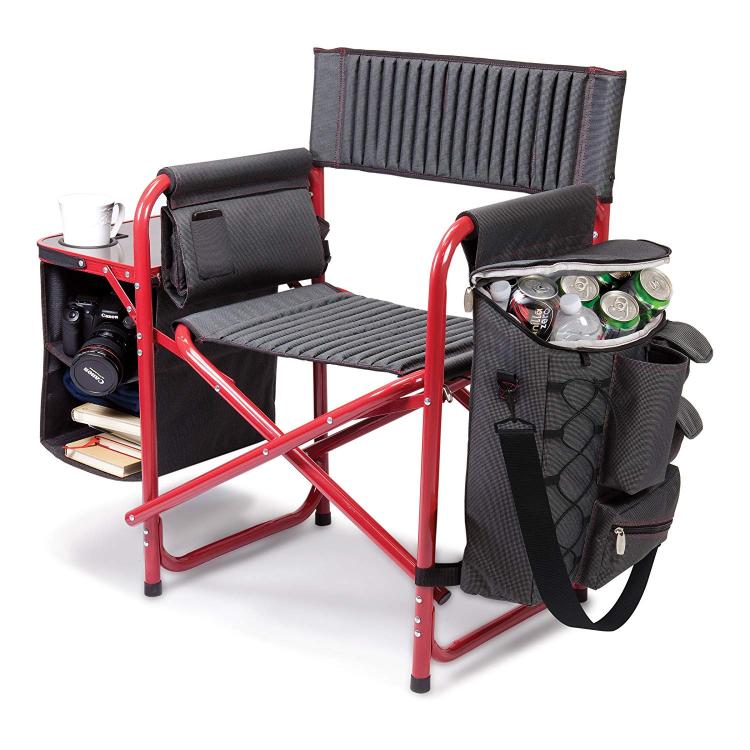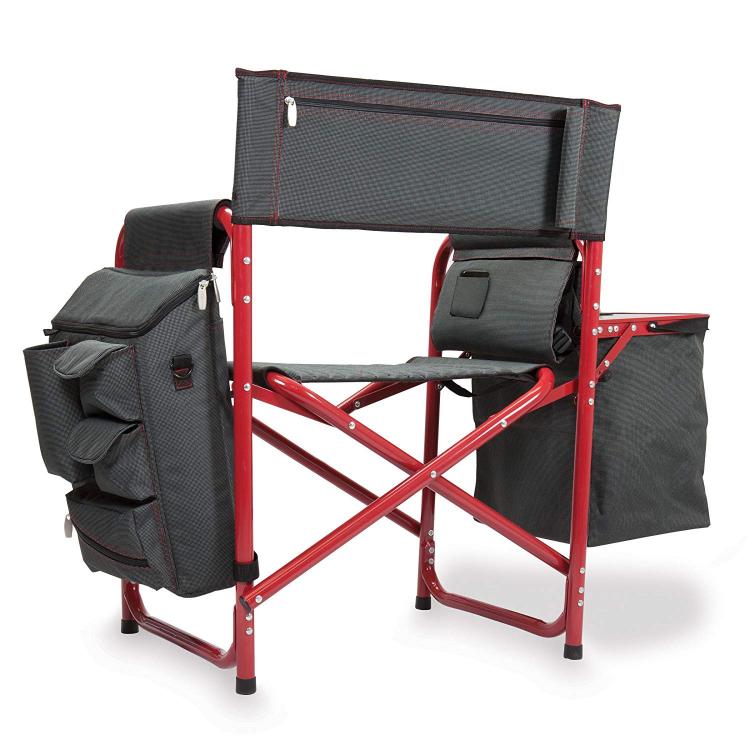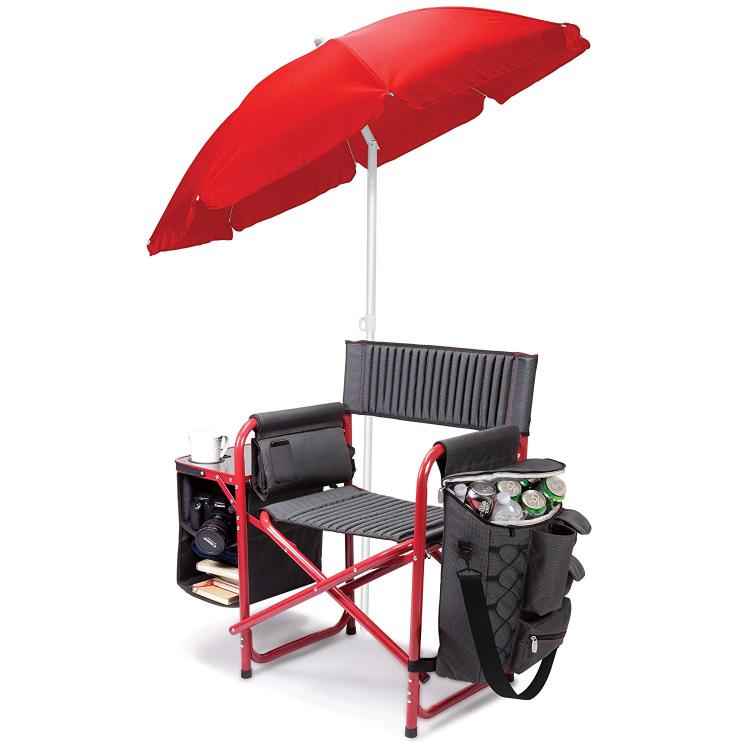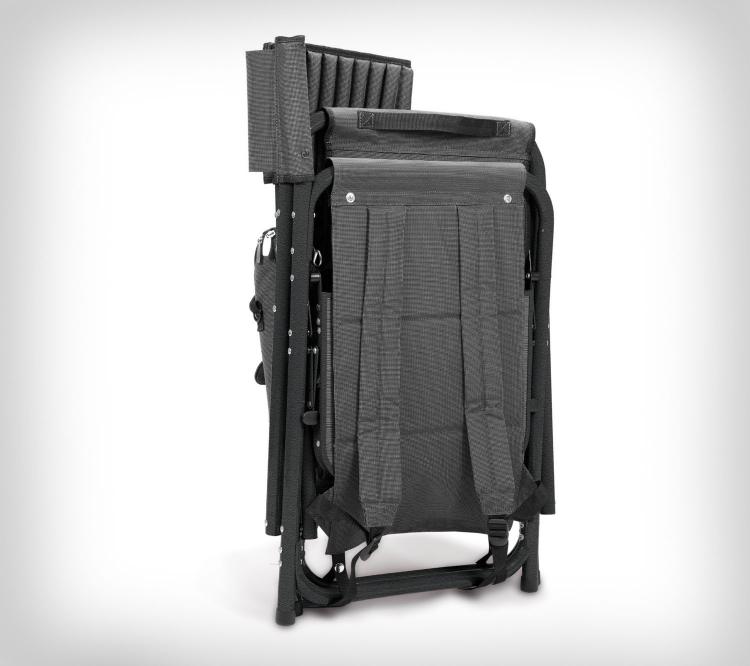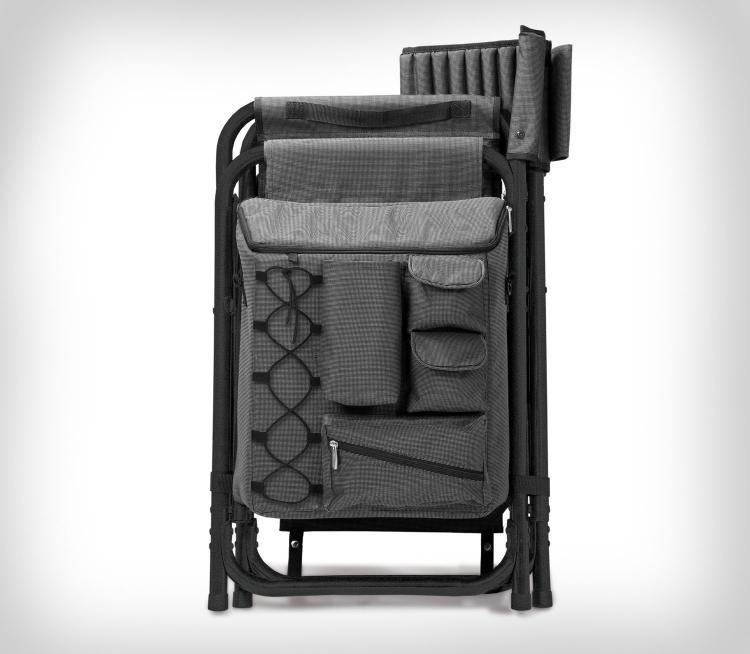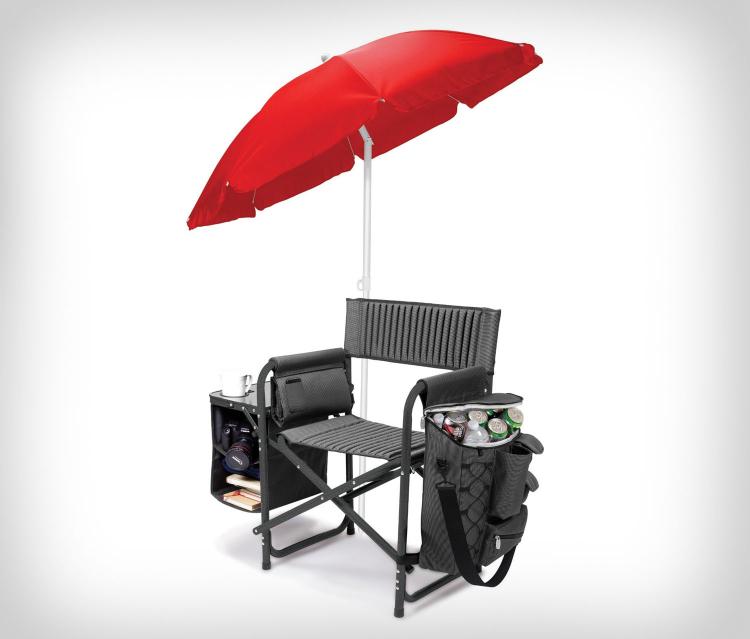 Subscribe To Our YouTube Channel