This Wine Bottle Holder Looks Like An Army Man Holding a Bazooka
By Ryan on 06/25/2019 12:48 PM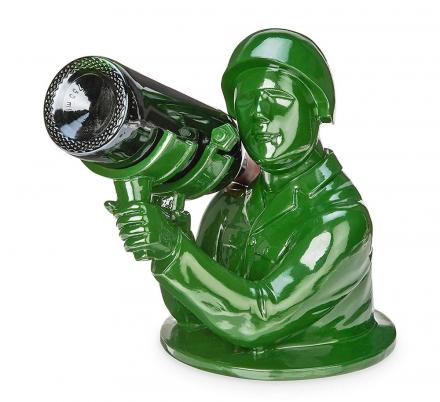 This wine bottle holder is designed for those rare people who are oh so classy (because classy people drink wine, right) but still like to have some cheeky fun. Designed to look like the top half of a classic green army man toy, the wine bottle turns into a bazooka when placed in its resting place. Being as versatile as it is, this wine holder will hold any standard sized bottle of wine or champagne - from Boone's Farm to Dom Perignon.
While you may think this wine holder is just about fun, proper wine storage was taking into serious consideration! This holder stores wine at the proper inverted angle to help prevent the cork on your favorite vintage (we know you've been saving that Two Buck Chuck for a special occasion) from drying out. Why is this important? A dried out cork can lead to breaking and shrinkage (Noooo!) which can lead to pieces of cork in your wine (how gauche) or worse, it may result in a total spoiling of your delicious wine.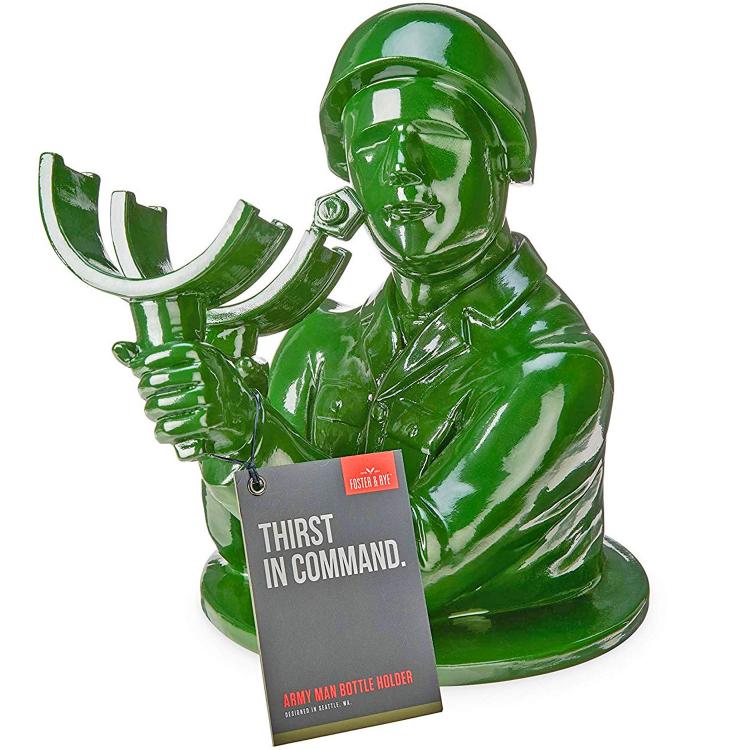 The holder is made from polyresin and features a glossy finish. Coming in at 10.25h x 7.75w x 11d inches in size and a weight of 3.23 pounds so you know it is made to last and will get the job done right!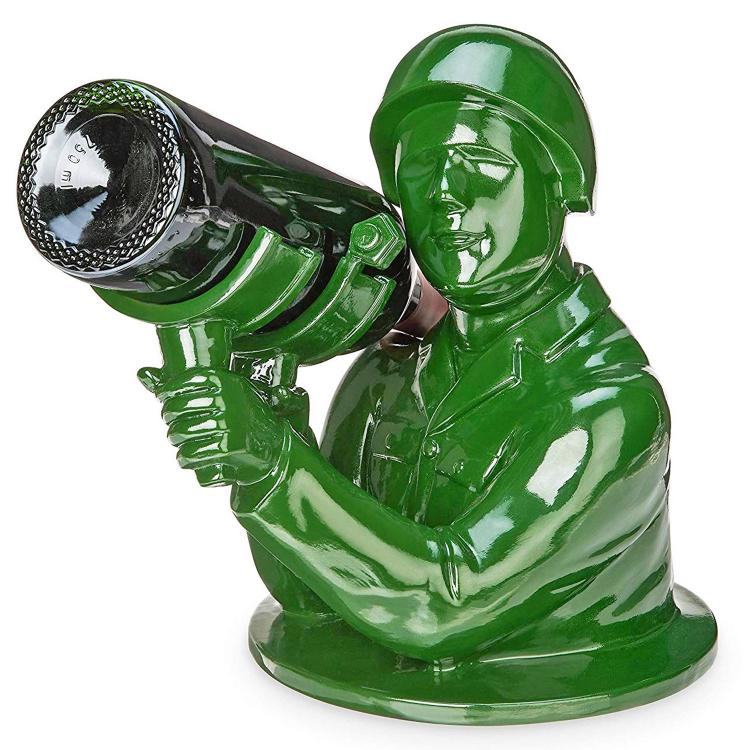 This is the perfect combination for wine enthusiasts and armed service supporters!