These Anti-Theft Lunch Bags Makes It Look Like Your Sandwich Is Moldy
By Ryan on 03/09/2021 11:38 AM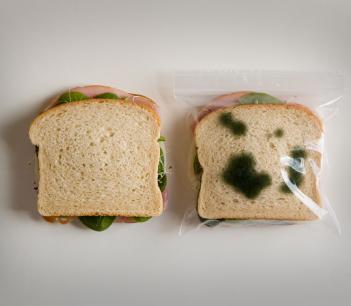 If only Ross Geller used the Moldy Lunch Bag when packing his delicious leftover Thanksgiving sandwich, the unfortunate event of someone stealing it would have most likely been avoided. The Anti-Theft Moldy Lunch Bag is a sandwich bag that has green splotches on it which makes your sandwich appear to be moldy to deter sandwich thieves.
The only real question is, if a coworker actually saw a moldy sandwich in the fridge, would they leave it alone, or would they simply toss into to the trash as to not infect the rest of the food in the fridge? That's just the risk you have to take if you happen to use one of these fake moldy sandwhich bags.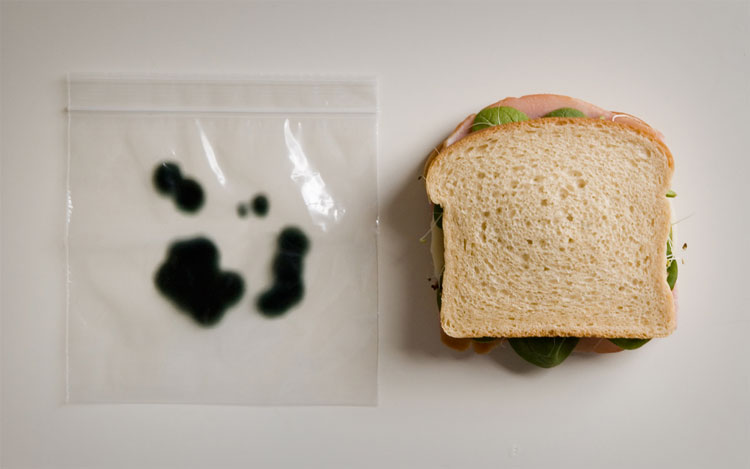 None-the-less, the anti-theft moldy sandwich bag is made with a zipper style sealer, made from food-safe, reusable, and recyclable LDPE, and contains 20 moldy bags per package. The funny prank sandwich bags are made by BigMouth Inc, and would surely make the perfect gift idea for any aspiring prankster.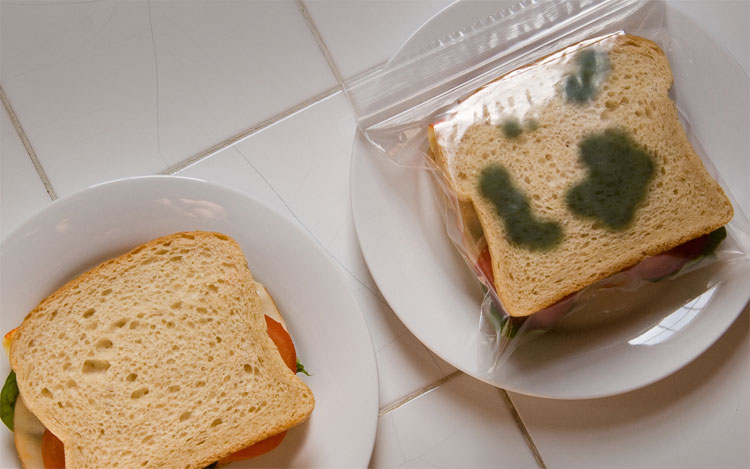 At the time of updating this article, it seems the moldy Ziploc bags are no longer for sale, but that's not to say you wouldn't be able to make some yourself with a pack of Ziplocs and some paint. Just be sure to put the paint on the outside of the bag!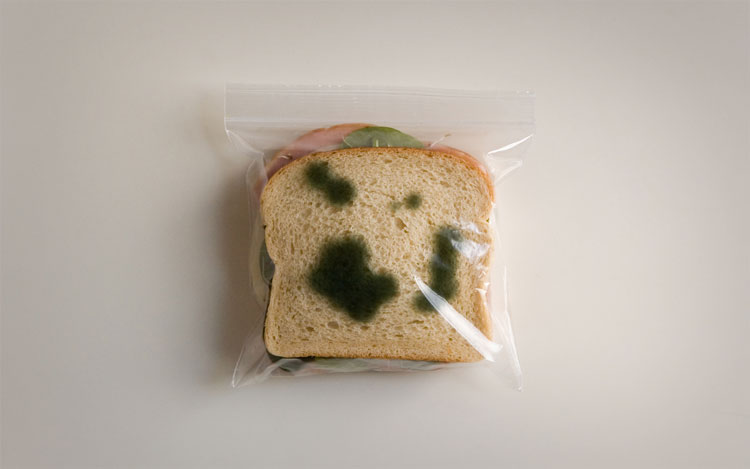 The prank moldy sandwich bags come in a pack of 20 bags!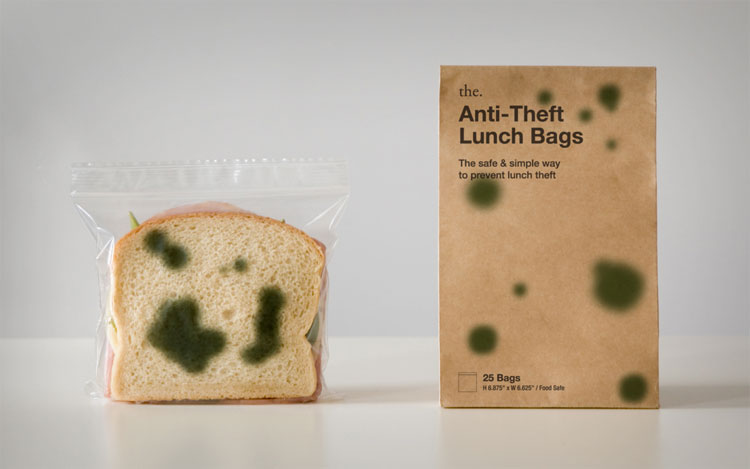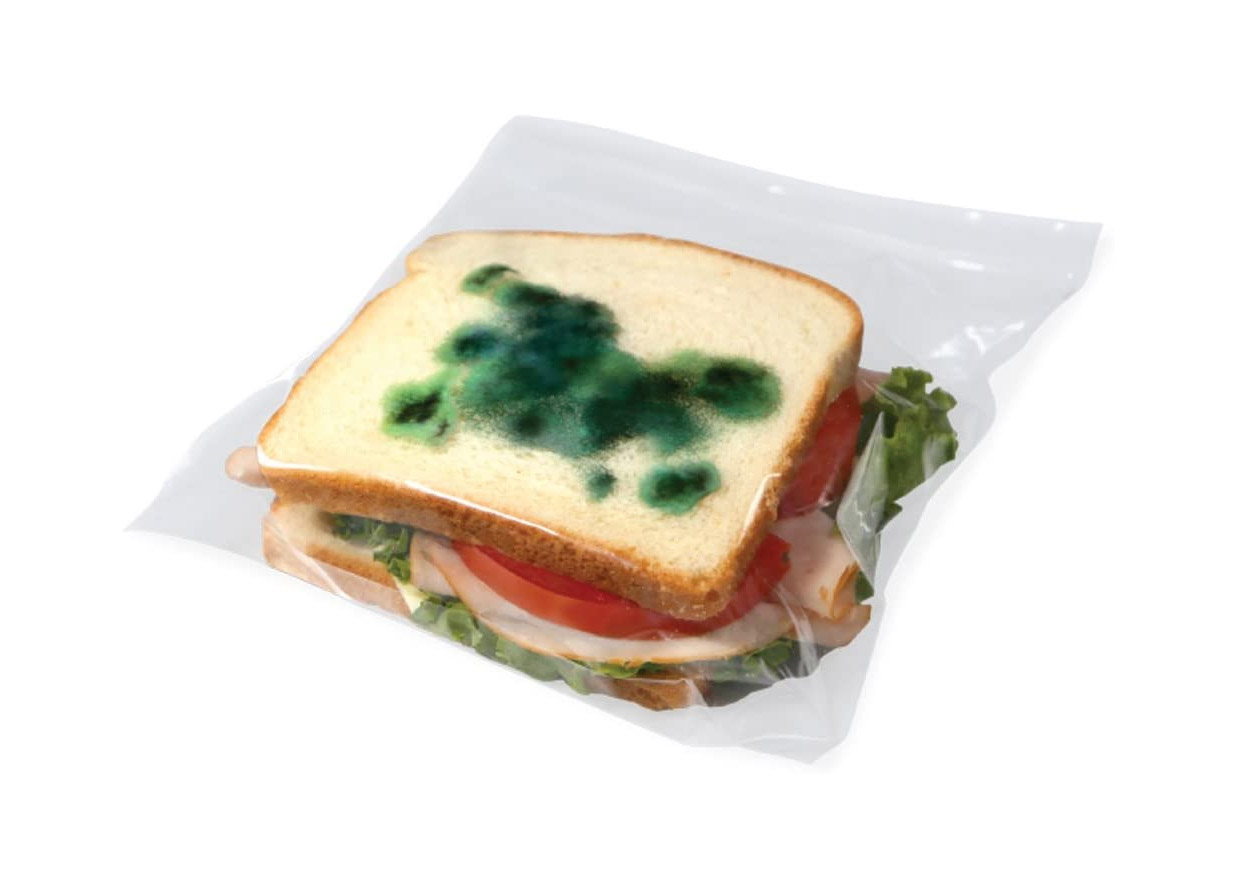 You just better hope your coworkers don't throw your "moldy sandwich" into the garbage after seeing it!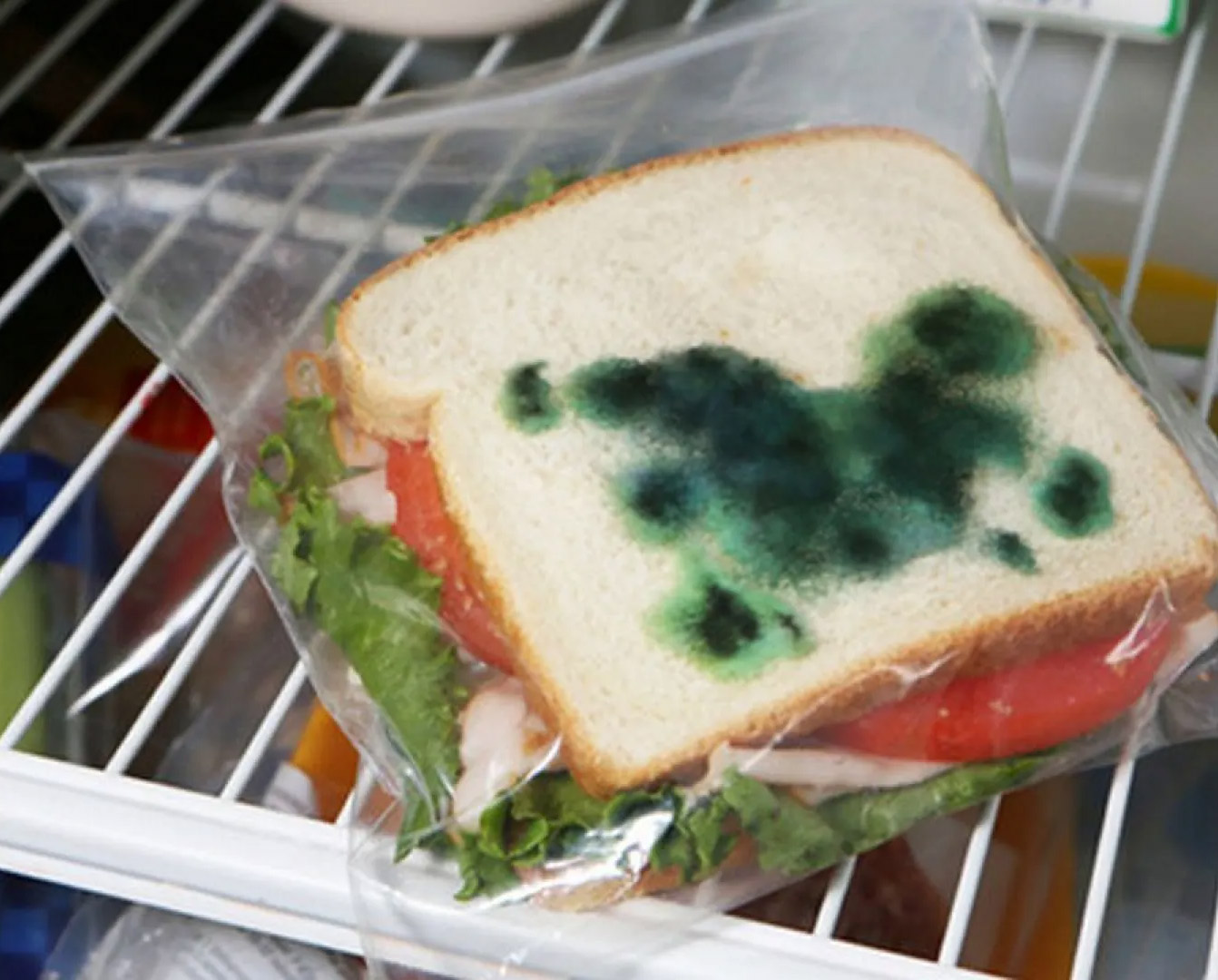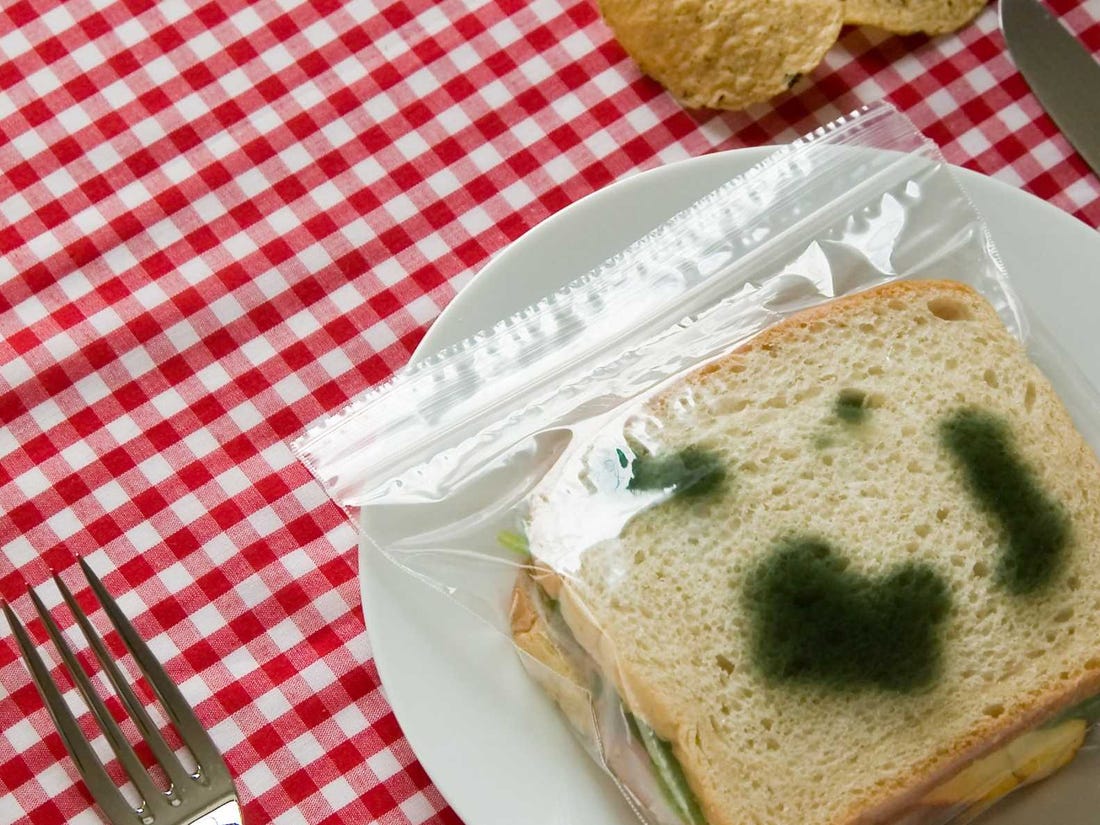 If you can't get enough prank sandwich bags in your life, and need another sandwich thief-deterrent, perhaps these cockroach sandwich bags will do the trick. They're made to look like you have a giant cockroach crawling around inside your sandwich bag!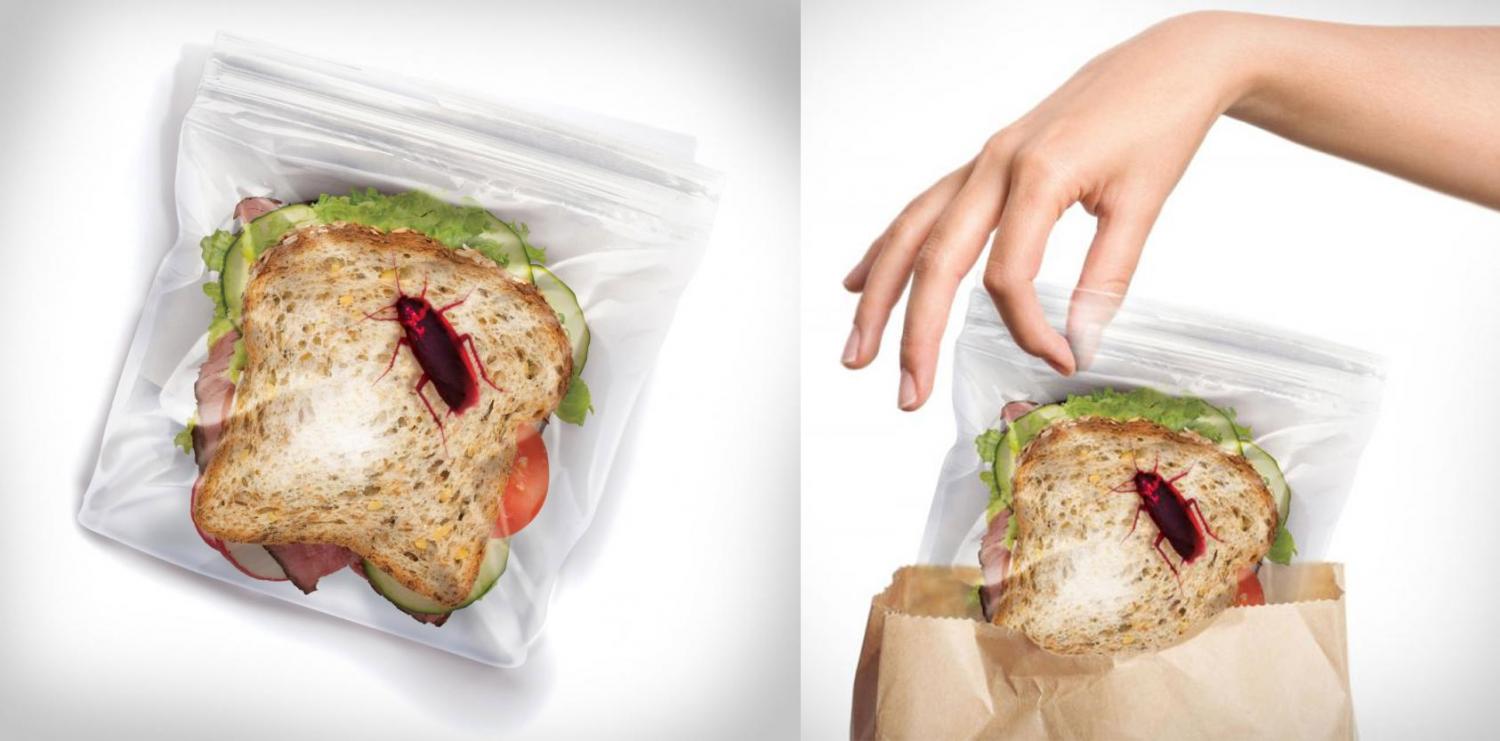 Or perhaps these roach clips to further deter thieves from stealing your snacks at the office. They're little bag clips that look just like a giant cockroach! Who would be daring enough to pick up and steal your snack while there's a giant bug crawling on top of it.