Airtushi: Inflatable Travel High-Chair
By Ryan on 12/29/2017 9:58 AM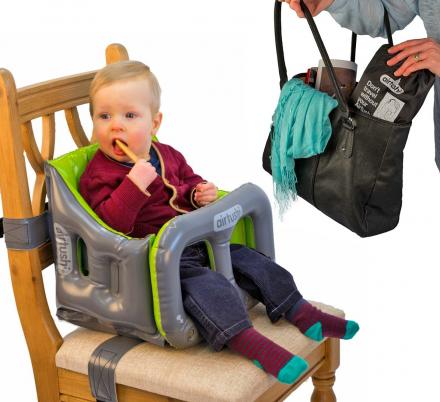 You know what's fun? Great products that have crazy names. Like Airtushi. What is Airtushi? A diaper that captures and traps farts? Pants that make you float in the air? No, actually Airtushi is an inflatable high-chair with an awesome name. Since it is inflatable, that means it is perfect for traveling.
You can pack the travel high-chair anywhere: in your luggage, in your glove box, a purse, anywhere. When you need it, just blow it up real quick and set your kid in it. This portable high chair with rigid sides prevents sideways toppling, which is a common danger with fabric sided portable high chairs.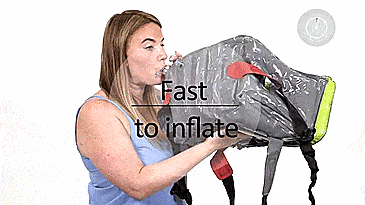 Just inflate the Airtushi high-chair with your mouth, and place it onto any chair. There are then straps that you wrap around the bottom and back of the chair to prevent the chair from falling off while your child is in it.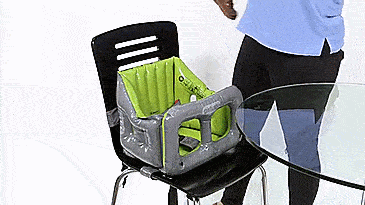 Another benefit of this inflatable high chair is that it fits into any chair. The Airtushi has a padded seat, padded sides, padded backrest and a front bumper bar that helps your child sit up. It's great for children from 6 months to 3 years old and will hold up to 33lbs. It even has side air vents to keep you child cool.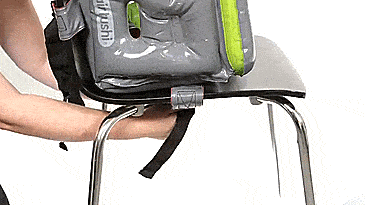 This is going to be a convenient high-chair seat for you to always have ready for your child while on the go. Plus, the fact that it takes up practically no room when not being used is a huge bonus. Now you can have a high chair seat with you at all times, wherever you go!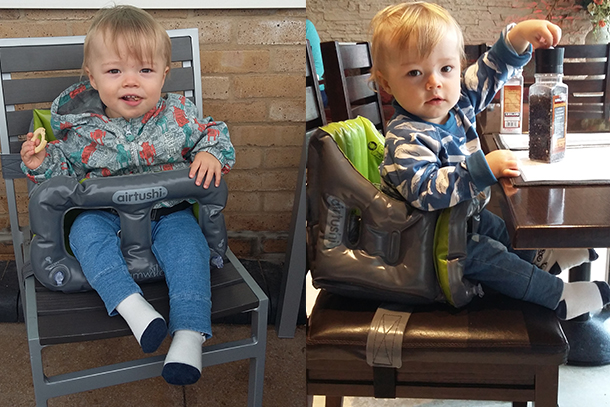 Check out the Airtushi inflatable travel high-chair in action via the video below.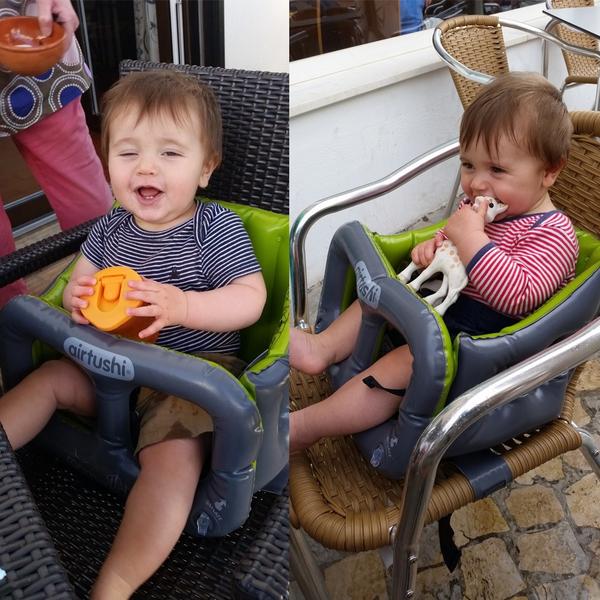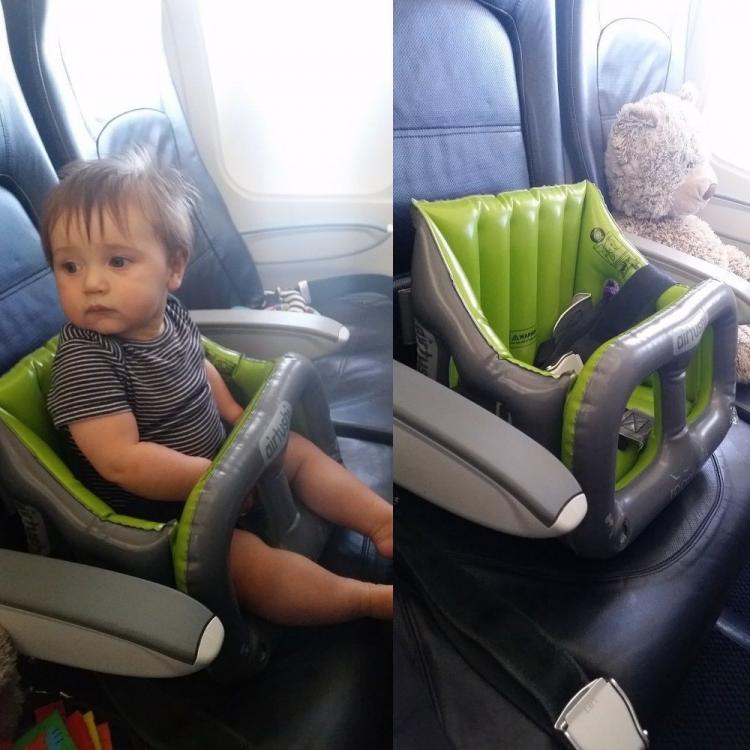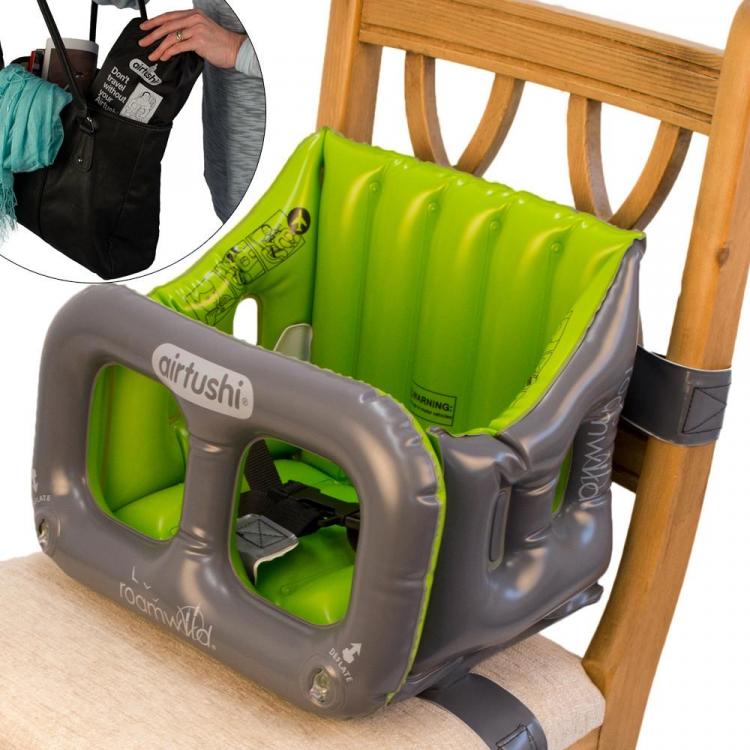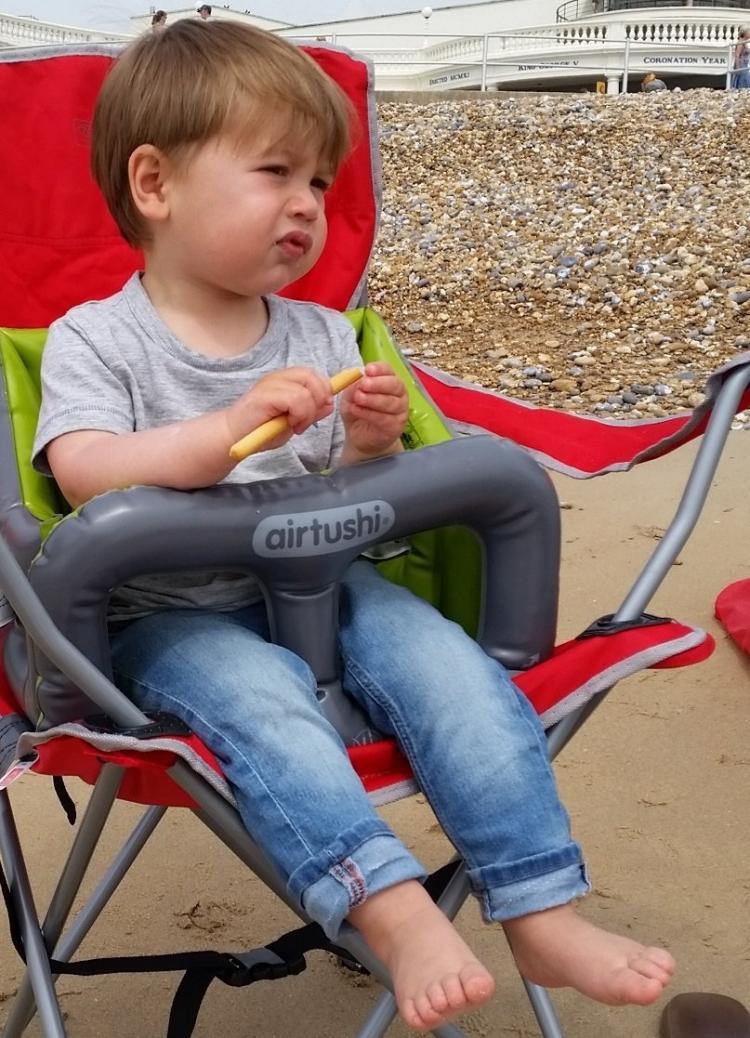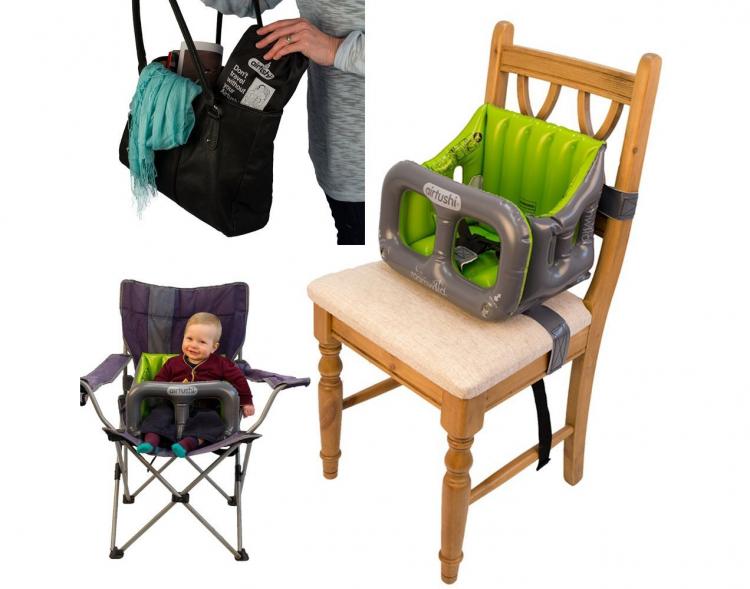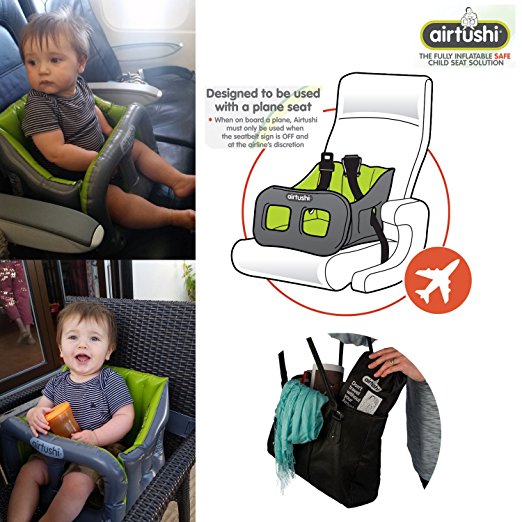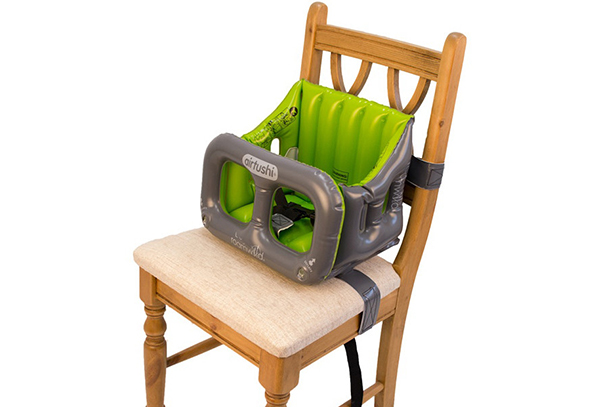 Subscribe To Our YouTube Channel