These Air Forts Are A Super Quick And Easy Activity For The Kids To Do While Stuck Inside
By Ryan on 03/19/2020 3:20 PM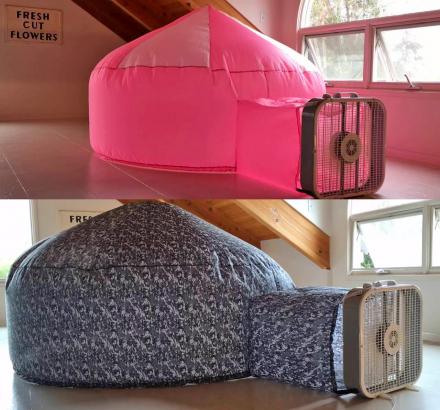 When I was a kid the best fort you could get was taking the cushions off the couch and propping them up into a little house. If you were lucky, you could get a sheet to drape over the top and get a little extra privacy. It was either that, or wait until your parents got a new oven or refrigerator and take the box. This company makes amazingly awesome forts that you blow up and keep inflated using just a simple box fan.

Colors: Camo| Pink
To use it, simply lay out the Air Fort, plug in a fan and point it towards the opening, and attach the straps to the fan using the 4 included adhesive strips. Once you turn on the fan it will completely inflate the Air fort in just seconds, giving your kids a perfect spot to play.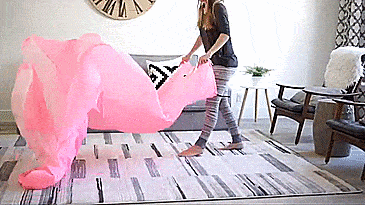 Since the Air Forts have no bottom, you can access and exit the air fort by simply pulling up on the side and go in or out. There's also a mesh viewing window so that parents can easily peek in and make sure their kids are safe while playing. There is also a mesh divider that prevents kids from accessing the fan while inside the Air Fort.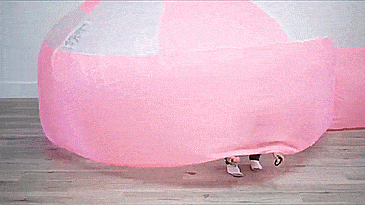 The box fan inflatable Air Forts come in either black camo or pink colors to choose from, inflate in just seconds, are able to fit several kids and adults inside once inflated, and is perfect for play dates, sleepovers, birthday parties, pizza parties, movies, reading, or just to sit inside of on a hot day. When not in use, the inflatable air forts get folded down for easy storage and come with a handy little carrying back to haul it around.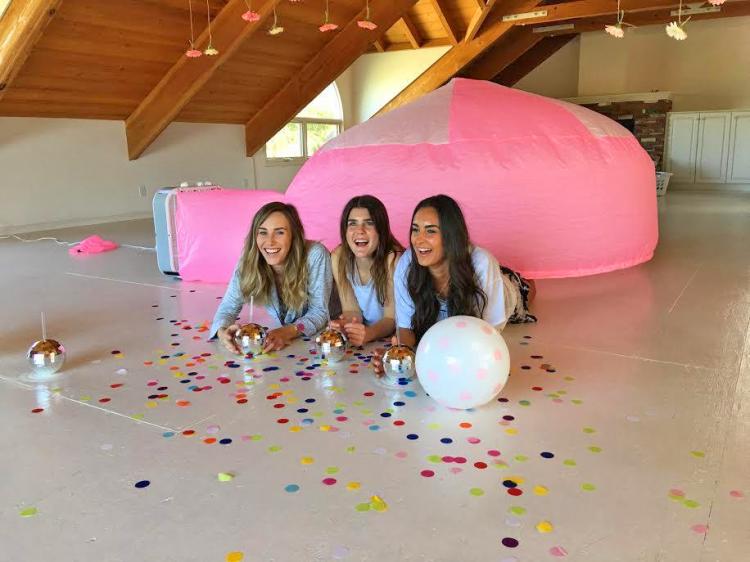 Check out the Air Forts in action via the video below.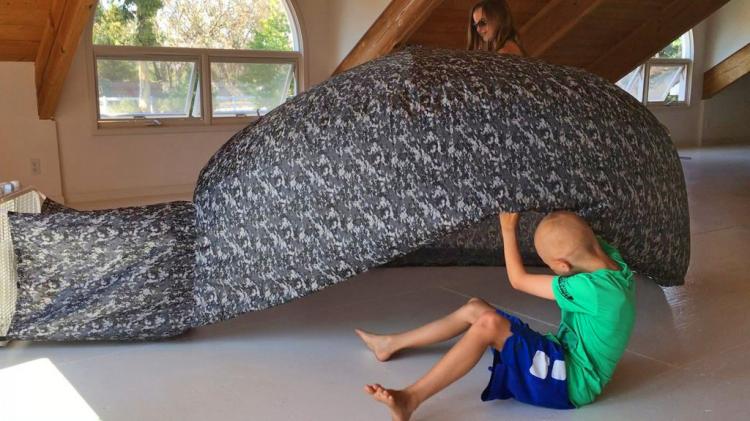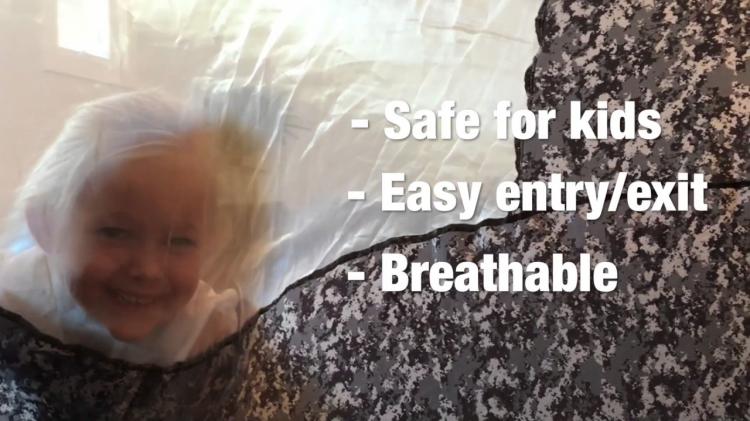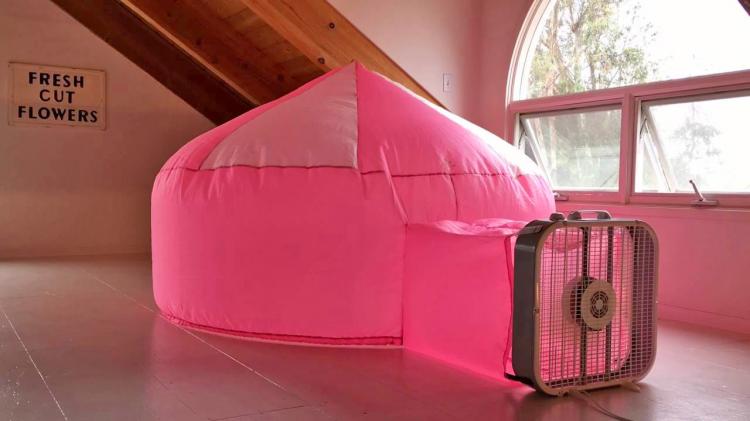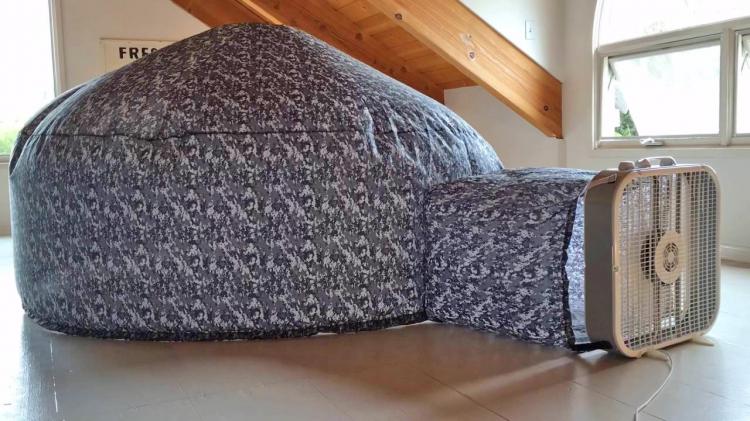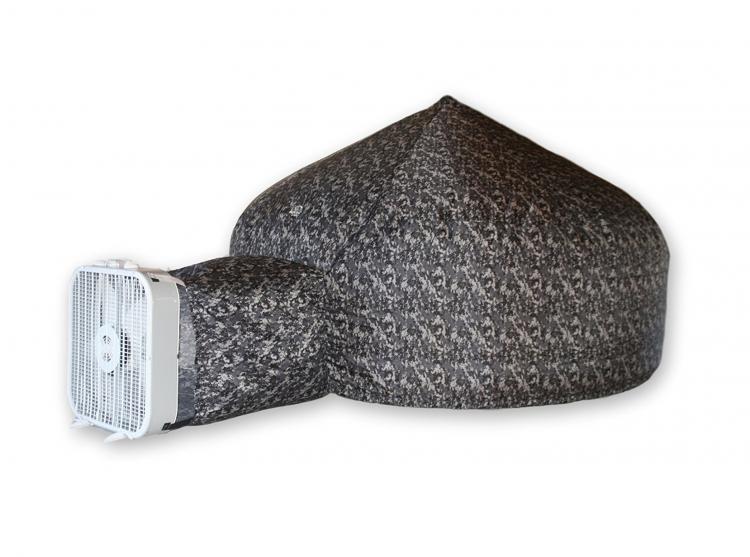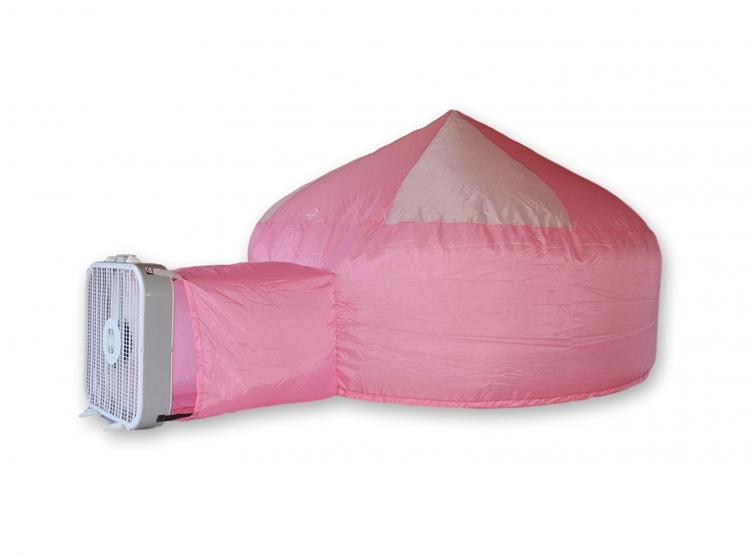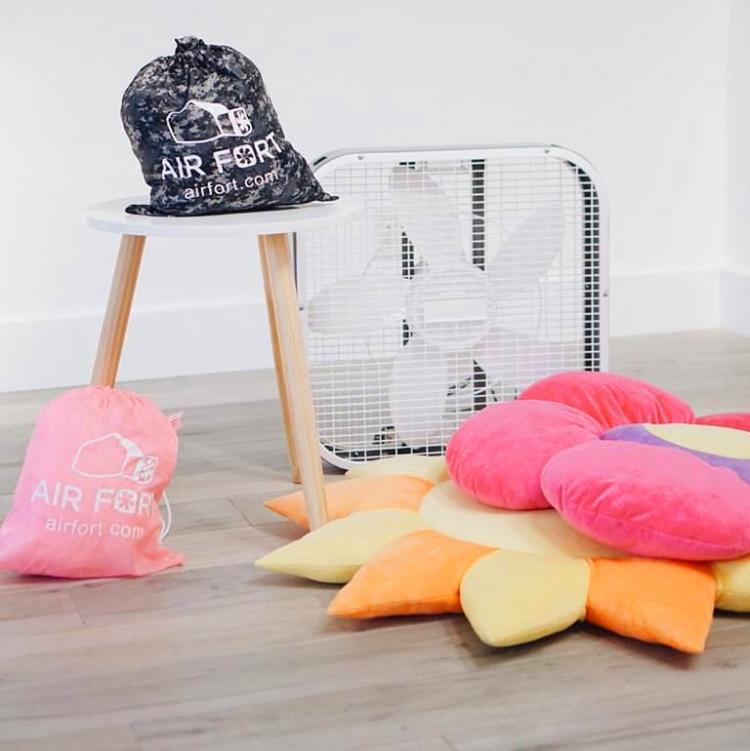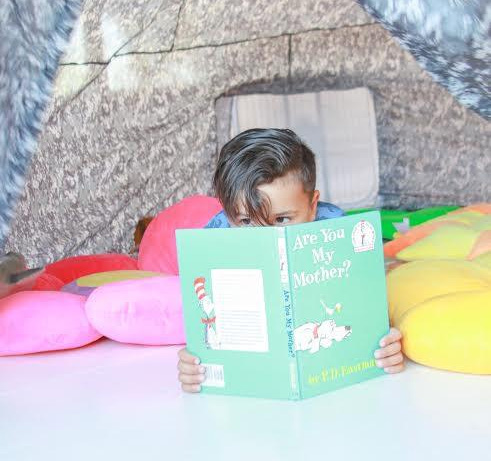 Subscribe To Our YouTube Channel