3-in-1 Electric Car Jack, Impact Wrench, and Tire Inflator
By Ryan on 03/18/2019 10:14 AM (Updated: 04/12/2019 8:09 AM)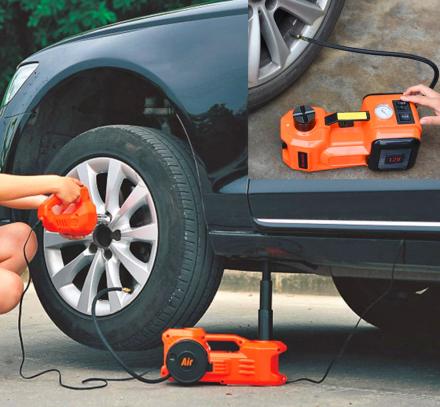 If you're an unhandyman like me, cars confuse you, and it would probably take you over an hour to change a tire on the side of the road. If you're looking to cut down on the confusion with all the different tools you need to repair a flat tire in an emergency, this amazing 3-in-1 electric car jack will be your new best friend. Just place it in your trunk or cargo are until you need it.

Versions:
Without Impact Wrench | With Impact Wrench
How the 3-in-1 Car Jack Works
The 3-in-1 electric car jack contains everything you'll need to change your tire with extreme ease and speed to get you out of the road and back to safety with a working car. Just plug it into your cars 12v outlet (cigarette lighter port), and it will jack your car up in under a minute, you can then use the optional impact wrench to loosen your tire bolts and fasten again once your new tire is on, and use the tire inflator to fill your new tire to the optimal pressure.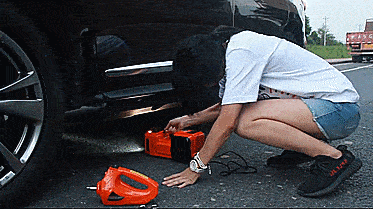 The electric-3-in-1 car jack has a small size which makes it super handy to store right in your car without taking up a lot of space. It comes in a handy hard-shell case that doubles as a reflective-triangle to place behind your car to warn oncoming traffic that you're repairing your car on the side of the road. Combining the electric car jack with, an automatic impact wrench, and the included work gloves, you'll be able to change your car tire in a pinch without having to have a lot of muscle to pump a standard car jack, or attempt to turn the tire iron using your own strength. An integrated flashlight will light your work area if you happen to need to change your tire at night. Plus, the white work gloves will keep your hands nice and clean while you work.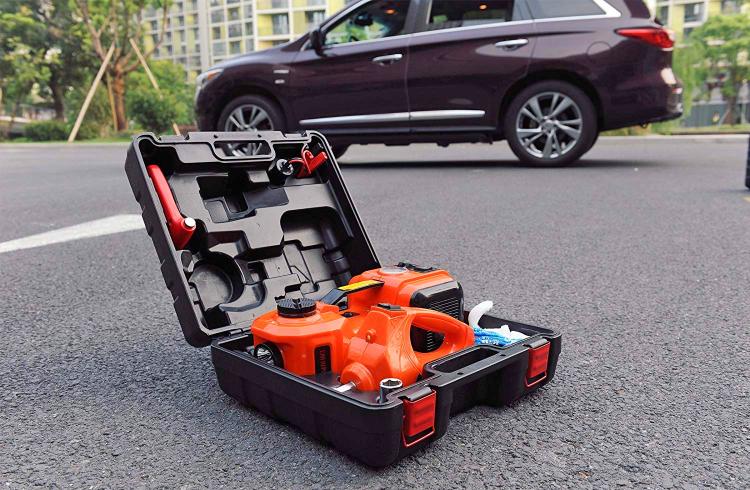 How is it powered?
The electric 3-in-1 car jack can be plugged into your cars cigarette lighter port (12v), or if that's not working, you can also connect it directly to your car battery using the included battery clips. The car jack has a maximum lifting load of 11,000 lbs (5T), and has a lifting height range of 6.1 inches - 17.7 inches. What comes with it?
The 3-in-1 electric car jack comes with practically everything you'll need in a car emergency including:
Electric hydraulic jack
Electric impact wrench
Safety hammer
Plastic tool box
2 Double-sided lug nut sockets
Power cable (10 feet)
Car battery connecting clamps
2 Fuses
1 Pair of work gloves
Reflective safety triangle
Instruction manual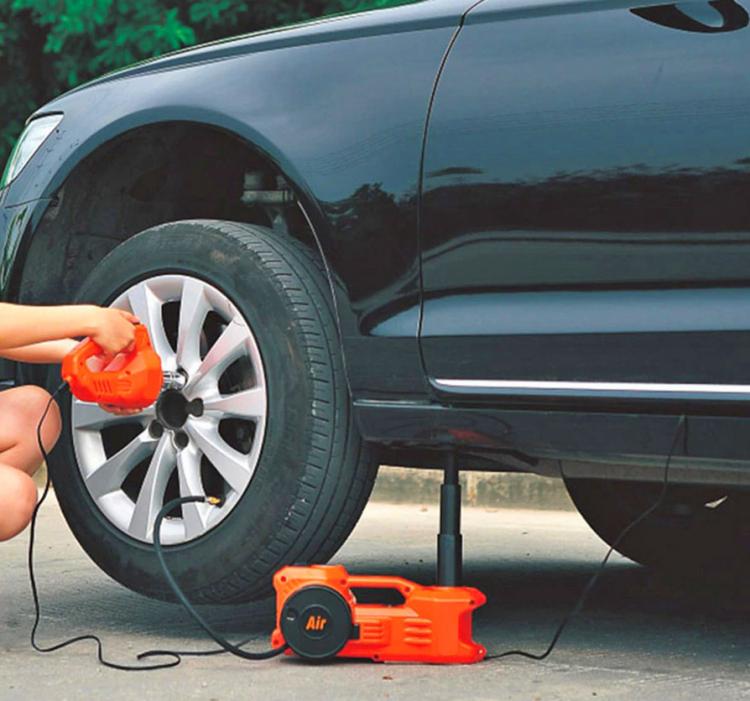 Check out the 3-in-1 electric car jack, impact wrench, and tire inflator in action via the video below.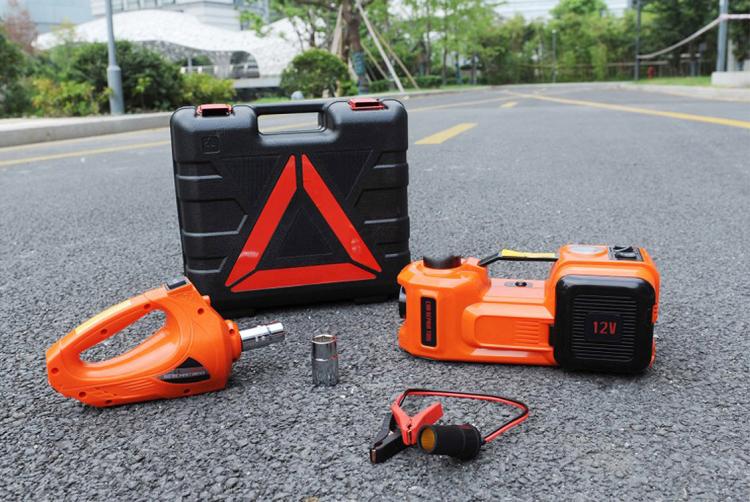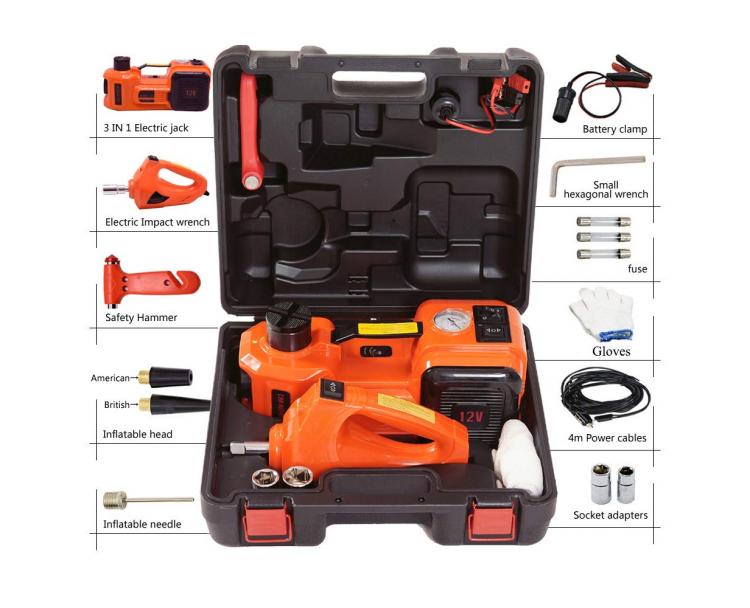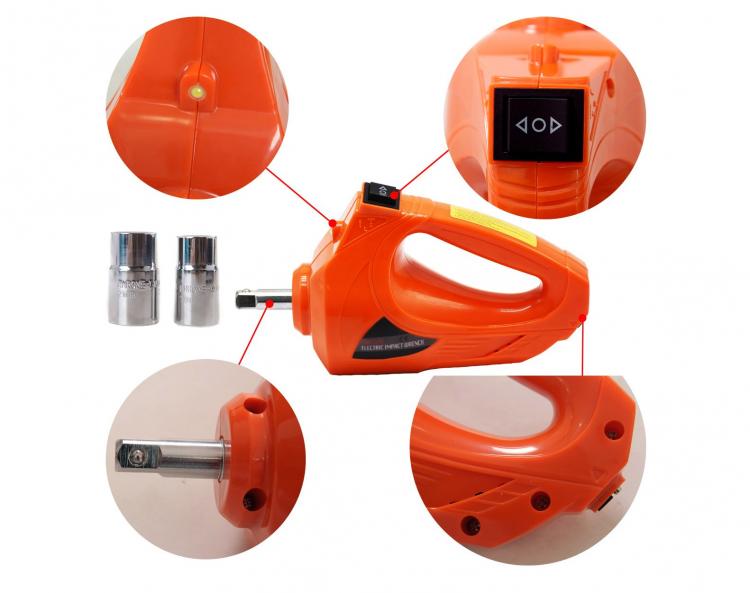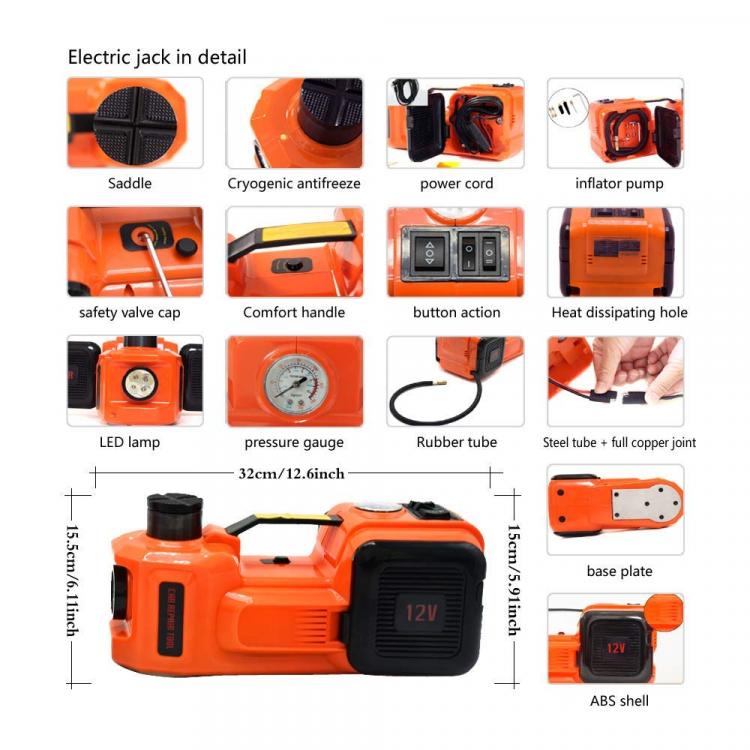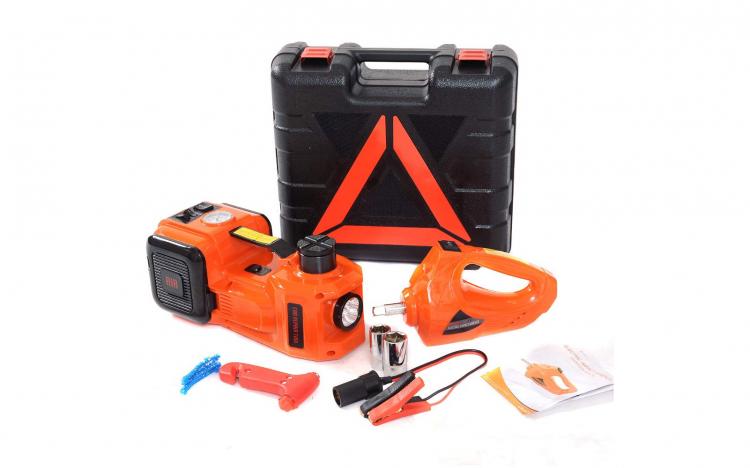 Subscribe To Our YouTube Channel