This Kit Lets You DIY Your Own Converting Bench Table
By Ryan on 03/19/2018 11:39 AM (Updated: 05/16/2018 9:09 PM)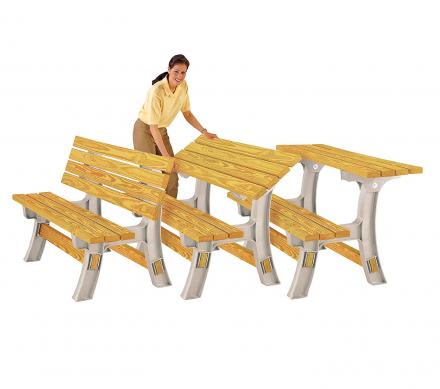 If you're looking to maximize your space, check out this bench that turns into a table. It's like a transformer, without all of the robot attitude. The flip top bench table easily converts from bench to table and back in just seconds. You can sit and enjoy the bench, then convert it into a half-table at a moment's notice.

Note: This is a kit that will require you to install your own 2x4s.

Prefer a whole picnic table? Check out this other converting bench that turns into a full sized picnic table.
Using it is simple as can be, simple turn the back of the bench upwards and it'll instantly convert from a bench to a half picnic table. Just lock it in place using the tabs on the side of the table-top to lock it in place. To convert back into a bench, just pull the lock tabs back out and pull the table back into the bench back.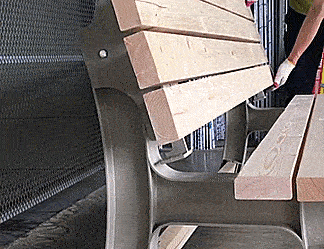 The back of the bench becomes your table-top! You could probably even purchase two and place them back to back to create a full-sized picnic table. Plus, you'll get two benches when not being used for a table!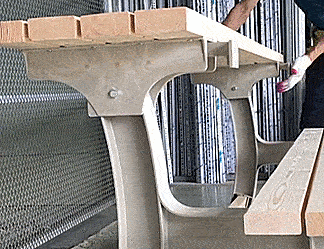 The converting benchtable is made of durable, structural resin and is an all-weather frame that is built to last. It will stand up to rough conditions and last a long time. Assembly is easy with just a powered screwdriver, wrench and saw, all you have to do is add the 2x4s. It comes with everything else you'll need to make a comfortable and sturdy bench and table any size up to 8 feet long, and it's super easy for even just one person to assemble.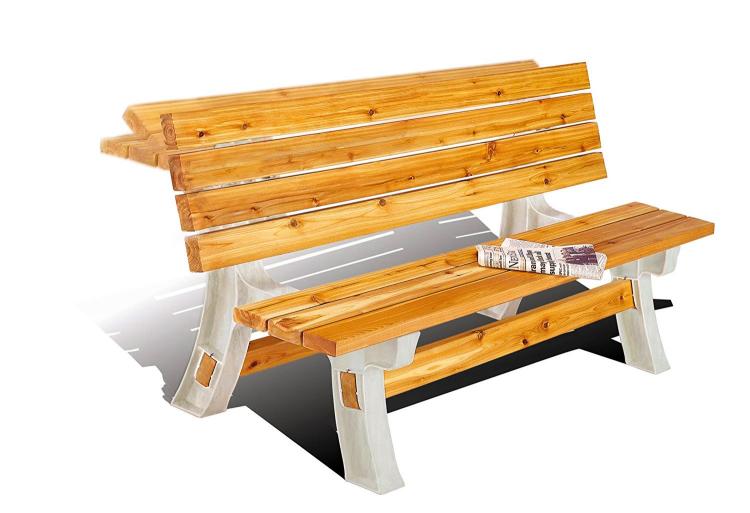 The converting bench features a patented slide lock that secures your Flip Top BenchTable in seconds without tools. This will be a real space saver, whether you are using it on a patio, indoors, outdoors, or anywhere else.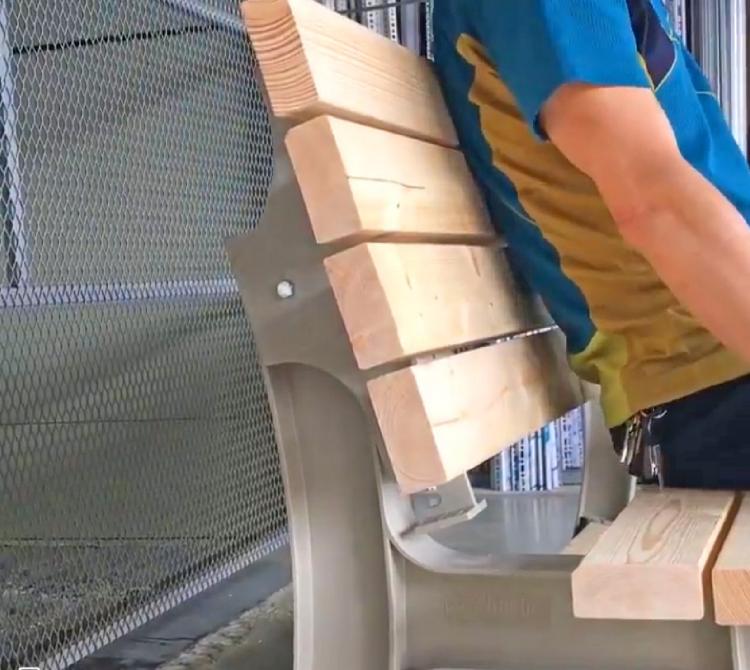 Plus, it's always fun to have a piece of transforming furniture, as it'll be an instant conversation starter whenever anyone sees it. The design also makes it easy to pick up and move your picnic table since it can actually be bench size instead of an awkward table.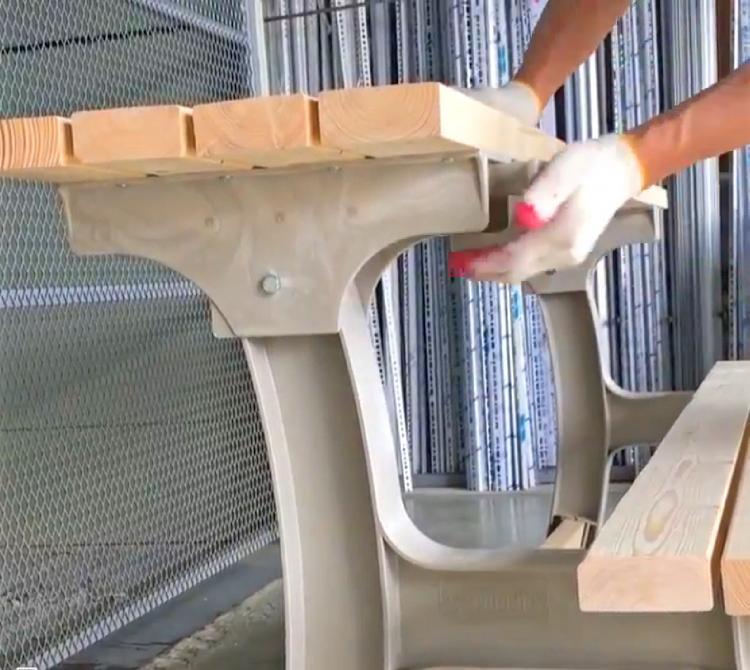 Check out the converting bench table that instantly converts from a bench to a table in action via the video below.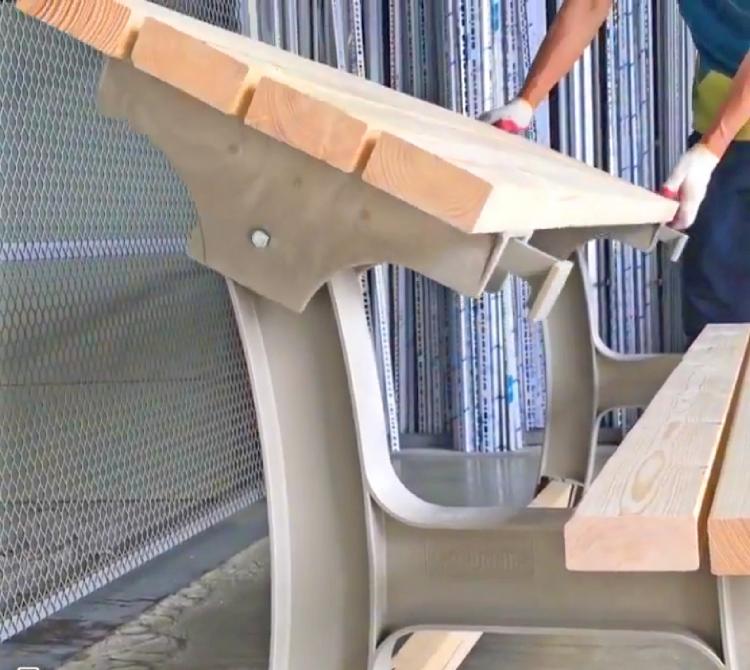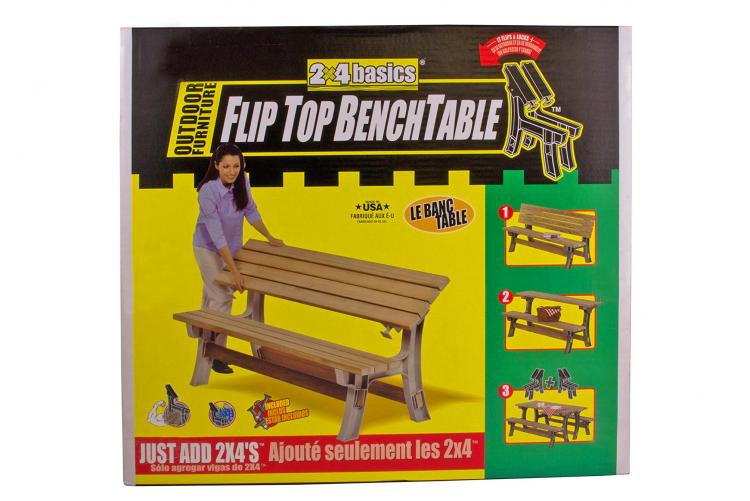 Subscribe To Our YouTube Channel