These Playing Cards Are Made To Look Like Solitaire From Windows 95
By Ryan on 08/10/2015 9:25 AM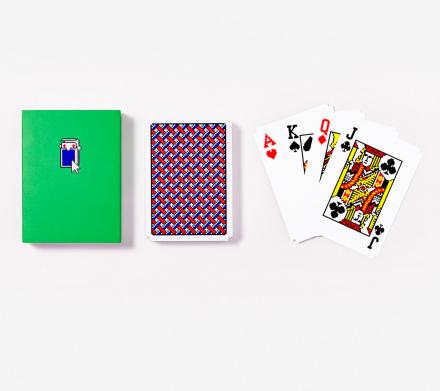 These playing cards are designed to look just like the cards used in the solitaire game from Windows 95, and if you're older than 25 or so, you should realize that these are the most amazing things ever made. The cards are designed with backs that resemble one of the cards choices in the game to a T, plus with the low resolution that Windows 95 computers ran on, the cards are extremely pixelated to bring back the nostalgia even more. But best of all the cards come in a box that's solid green (like the background of the game) with simply an icon of Solitaire that you would normally double-click on to start the game in the center of the box, along with a mouse pointer hovering over it.
Designed after Susan Kare's original design for the solitaire cards, and created by Areaware, a unique product design company based out of Brooklyn NY, the Windows 95 solitaire playing cards are made from PVC polymer plastic, come in a set of 52 playing cards, and the deck measures 3.5 inches tall x 2.4 inches wide.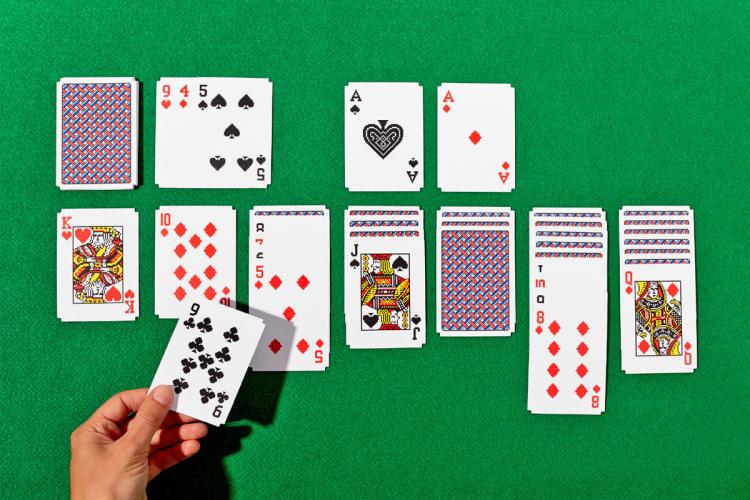 No longer will you have to attempt to boot up that old Packard Bell Legend computer in order to play that old amazing game of solitaire that bounces each card around the screen after you win the game. Although if you're looking to browse Geocities, chat with some creeps on AOL, and make a search on Excite on how to install Napster, you still might have to boot up that dusty Packard Bell.