This Violin Whiskey Decanter Is Perfect For Classical Music Lovers Who Love To Drink
By Ryan on 09/28/2022 9:14 AM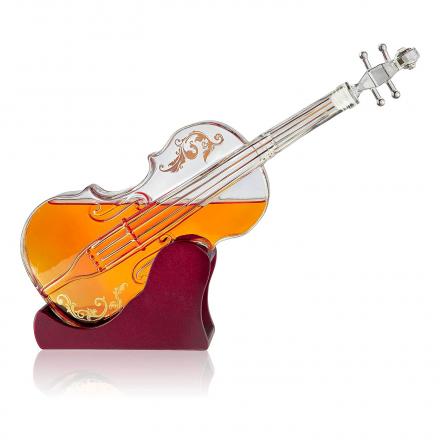 Take a look at this unique and awesome decanter made for music lovers and enthusiasts. It takes the form of a violin leaning on an elegant wooden holder. This one-of-a-kind decanter can be used as a vessel for your favorite wine, scotch, or any other beverage you like.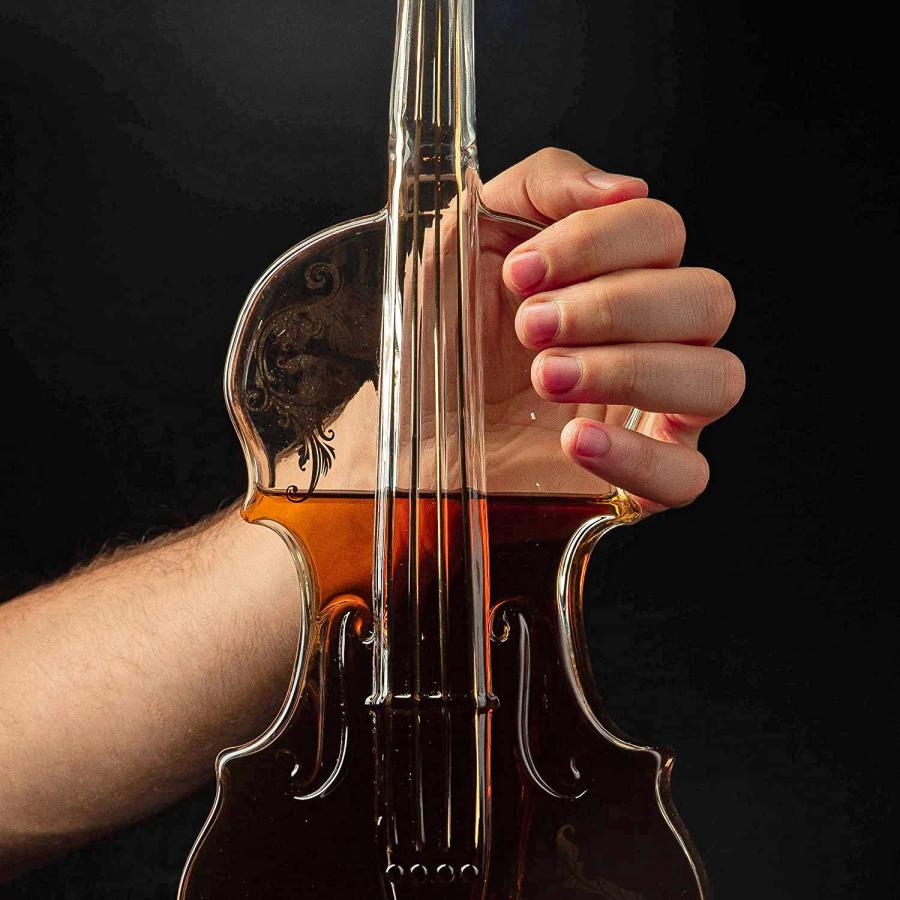 This violin decanter is made with borosilicate glass which makes it safe as a food and beverage container because this type of glass is hypoallergenic. It is used by brands like Pyrex and Duralex for their bottles, jugs, glasses and cookware.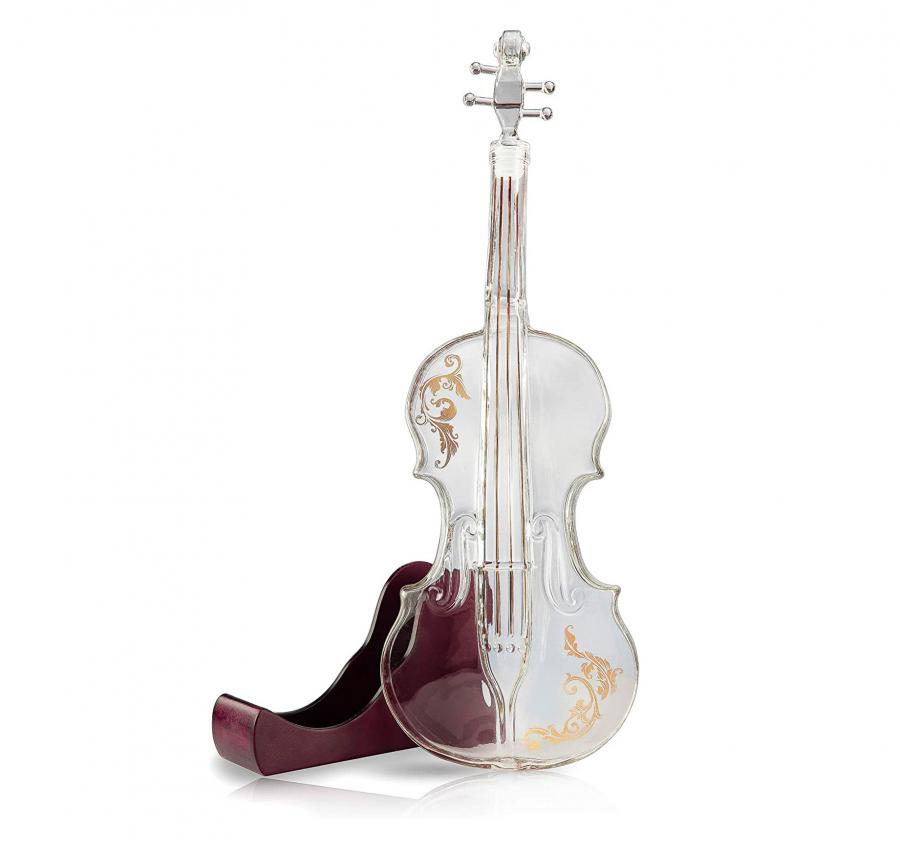 In addition, the violin decanter can also make beverages taste purer because it doesn't leech out like other materials like polycarbonate, polystyrene, and polyvinyl chloride (PVC). Plus, it is BPA-free.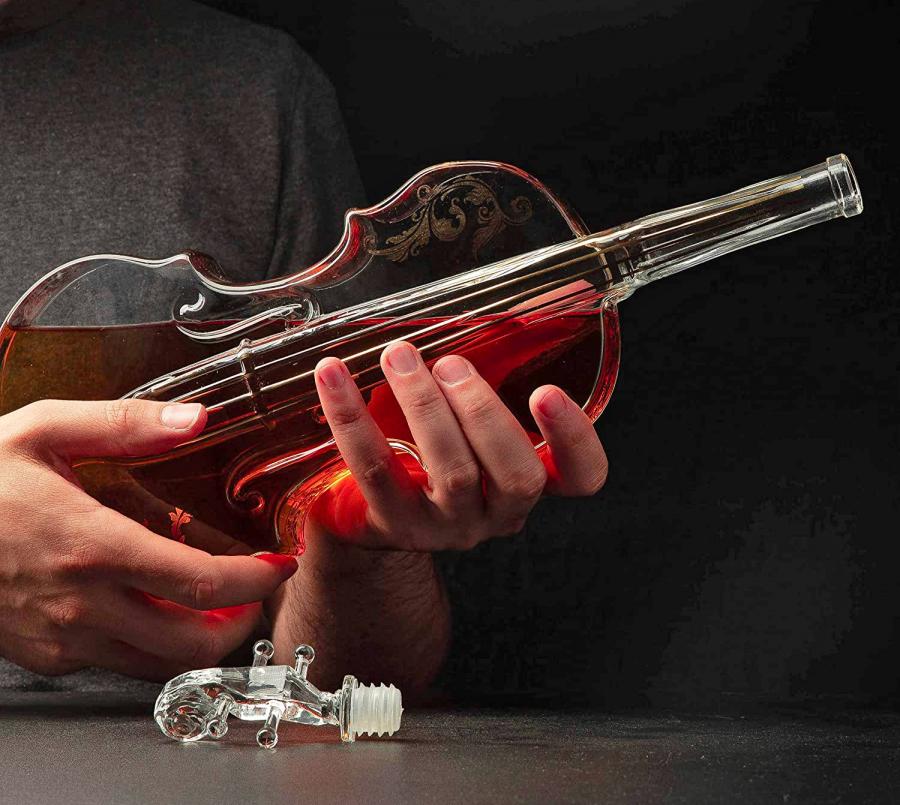 With a capacity of 1000 milliliters or 1 liter, the violin decanter can hold the contents of a 187 ml bottle up to a standard-sized wine bottle.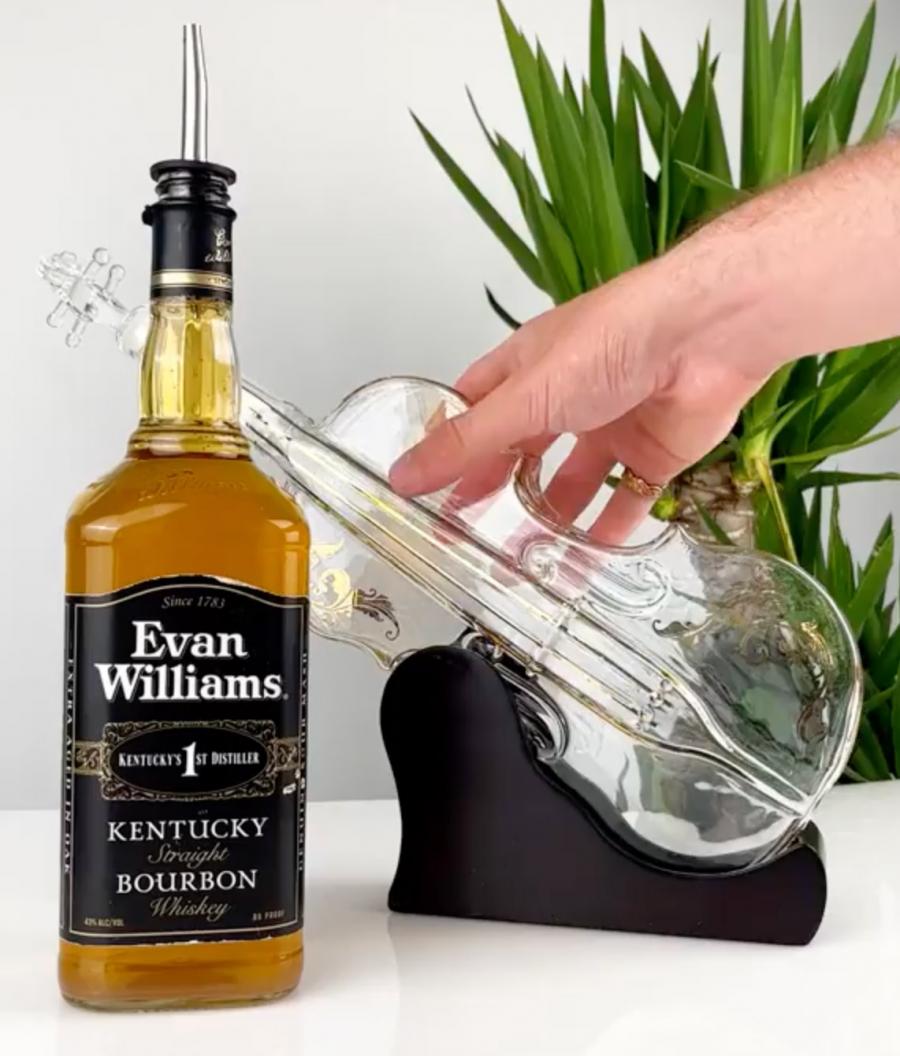 What's more, its tuning peg functions as a leak-tight cap that you can remove to pour yourself a drink or chug straight from the glass violin.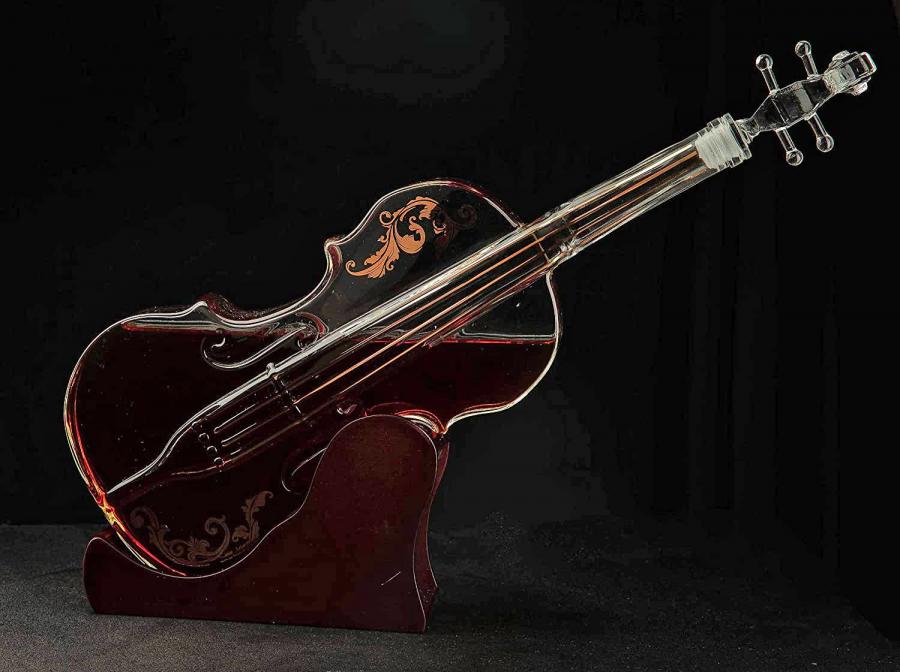 This superb glass violin decanter is handcrafted with love by artisans. Every inch of this miniature is made with precision, and You can see every part of a violin carved into perfection. You have your fine-tuners, tailpiece, pegs and even the f-holes visible.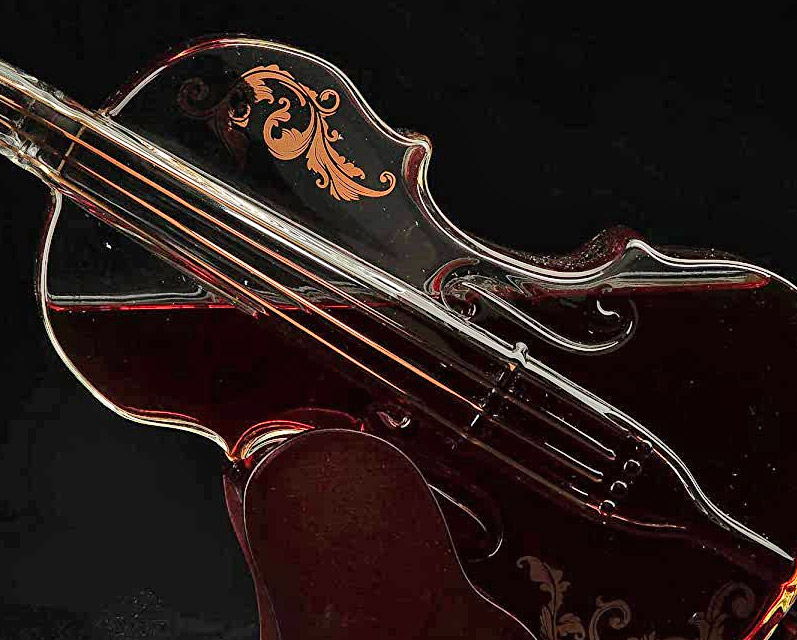 On top of that, it is also designed with gold on the top and bottom parts of its face to make it look more elegant, like a proper violin.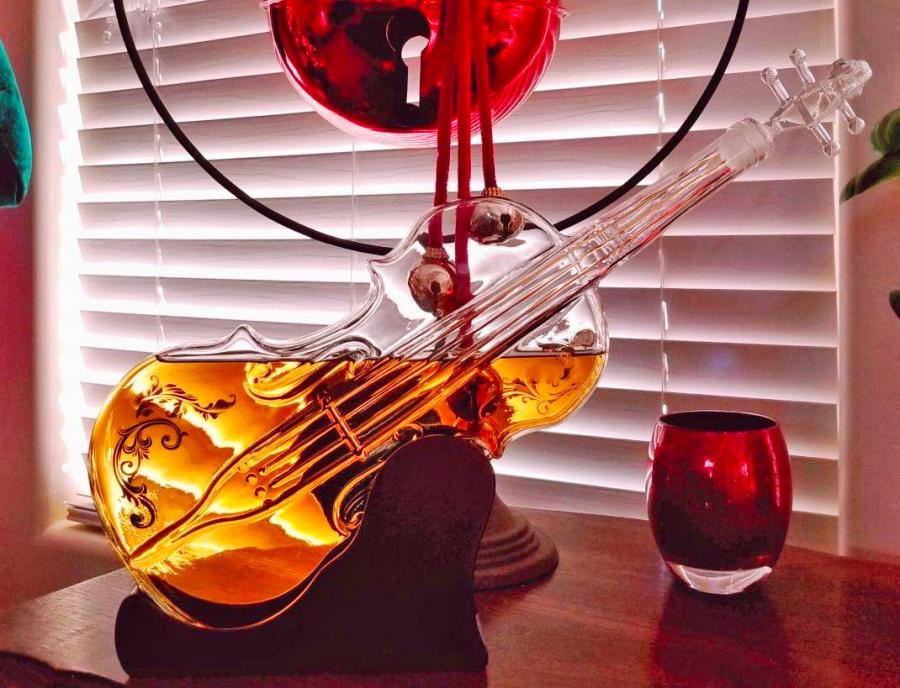 You can use this violin container as your regular decanter, or you can put it on display in your kitchen or bar.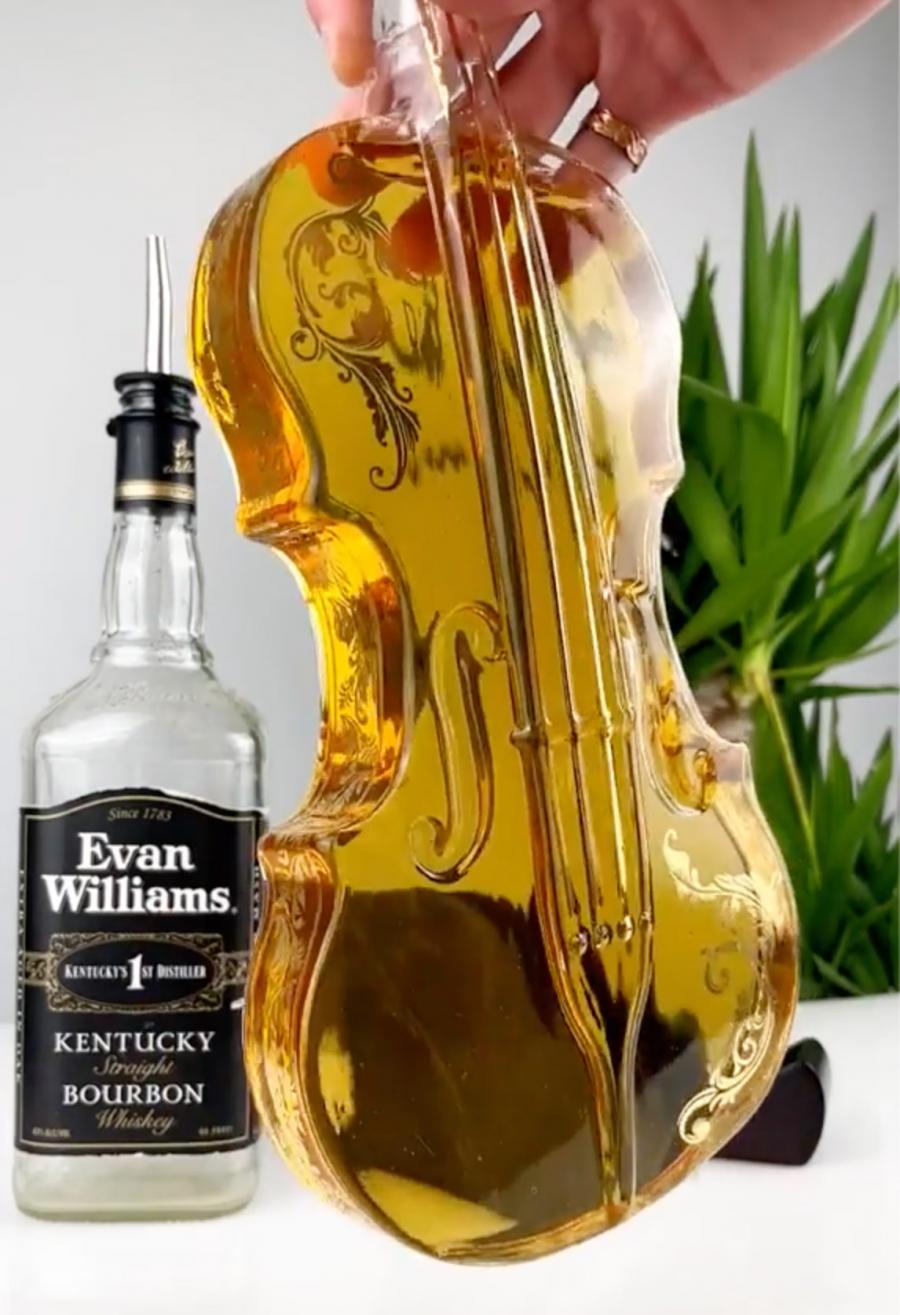 The best part? It comes with a mahogany base where you can have it securely and steadily positioned at a 45-degree angle, empty or filled with your chosen beverage.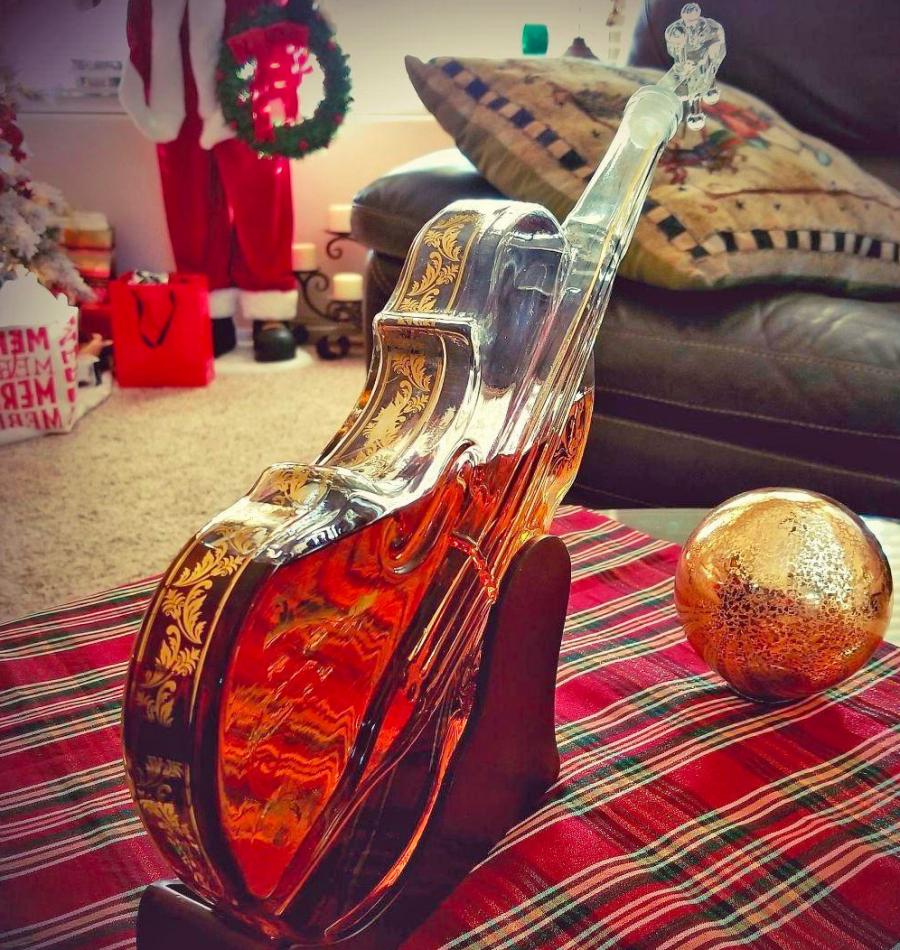 This violin shaped whiskey decanter measures around 10 inches horizontally when put together (violin and stand). The violin itself is 17 inches tall and 8 inches wide and will fit perfectly onto almost any dining table without being too much of a hindrance. It can also be a great bar display.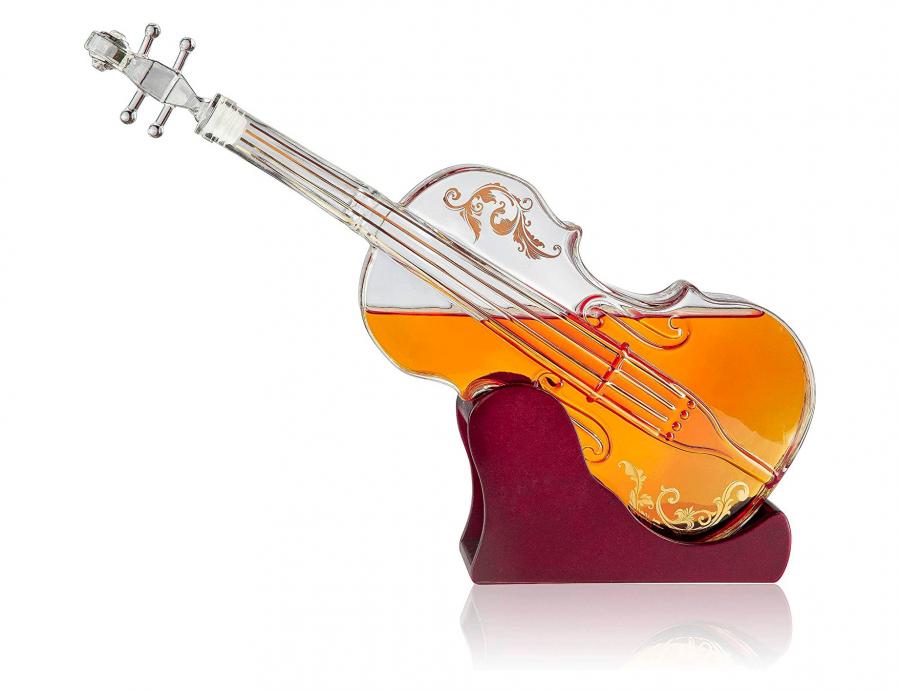 This artisan-made decanter shaped into a violin can be the perfect gift for your friend or loved ones, especially if they love music and drinking. It is an inexpensive item that is both luxurious and functional at the same time.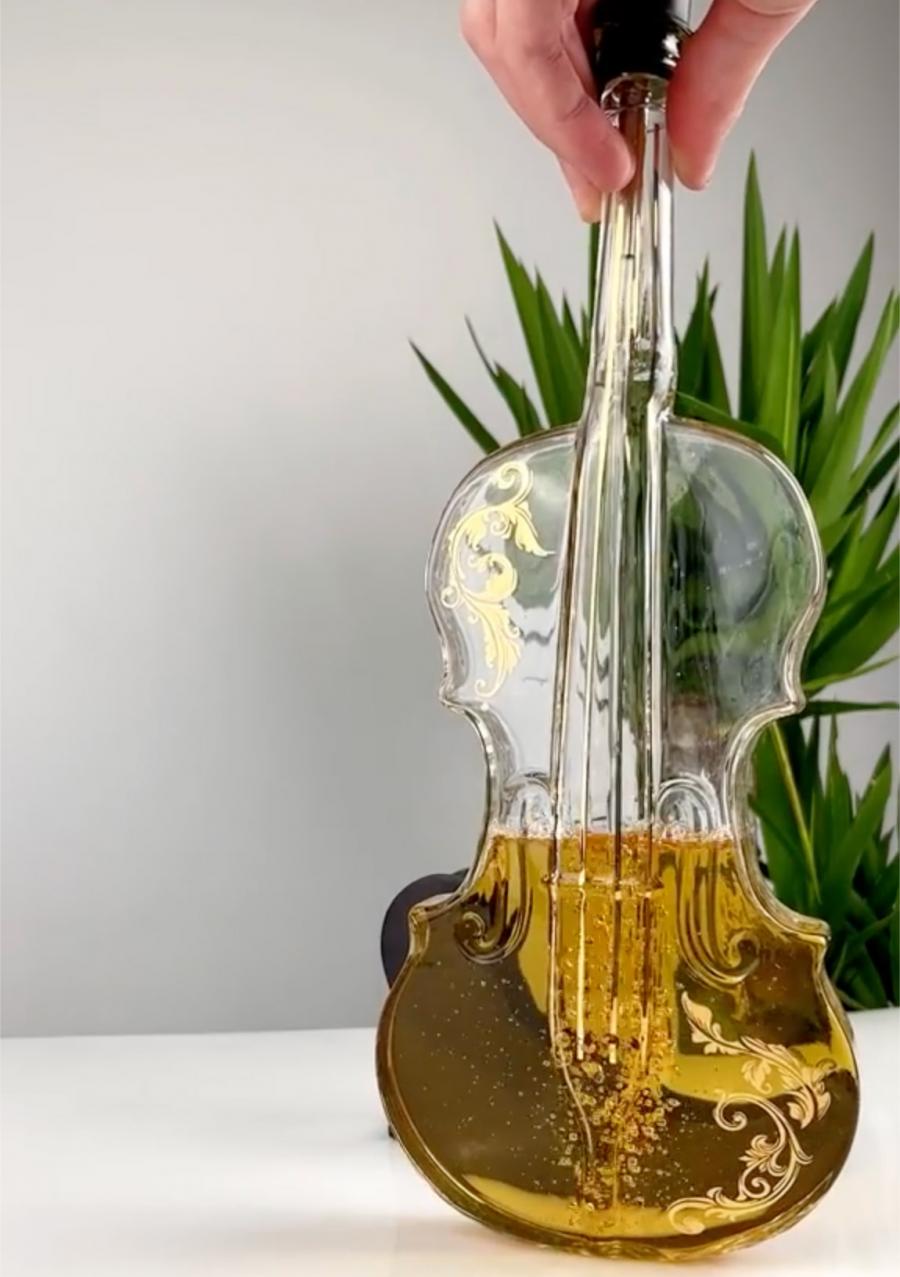 You can snag the violin shaped whiskey decanter from Amazon for around $50 bucks!