These VHS Tape Shoes Are Sure To Bring Back Pure Nostalgia While You Wear Them
By Ryan on 10/01/2021 8:30 AM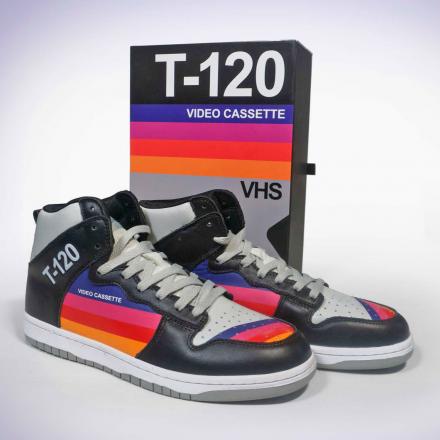 Digging out old VHS tapes is always a gamble, will it be an old taped episode of Boy Meets World, or will it be something else... Just don't watch it with your kids until you know what's on it! If there's one thing everyone over the age of 32 can always recognize and bring back very nostalgic memories, it's the design of the VHS tape boxes! That's why this company decided to makes shoes that look just like the old VHS tape designs!
The VHS tape shoes are made by a company called MoonLambo, and not only do they make VHS tape sneakers, but they also have a all sorts of nostalgic VHS themed goodies such as a VHS tape design sweatshirt, a VHS tape tank top, a VHS tape pillow, and yes even a VHS tape phone case!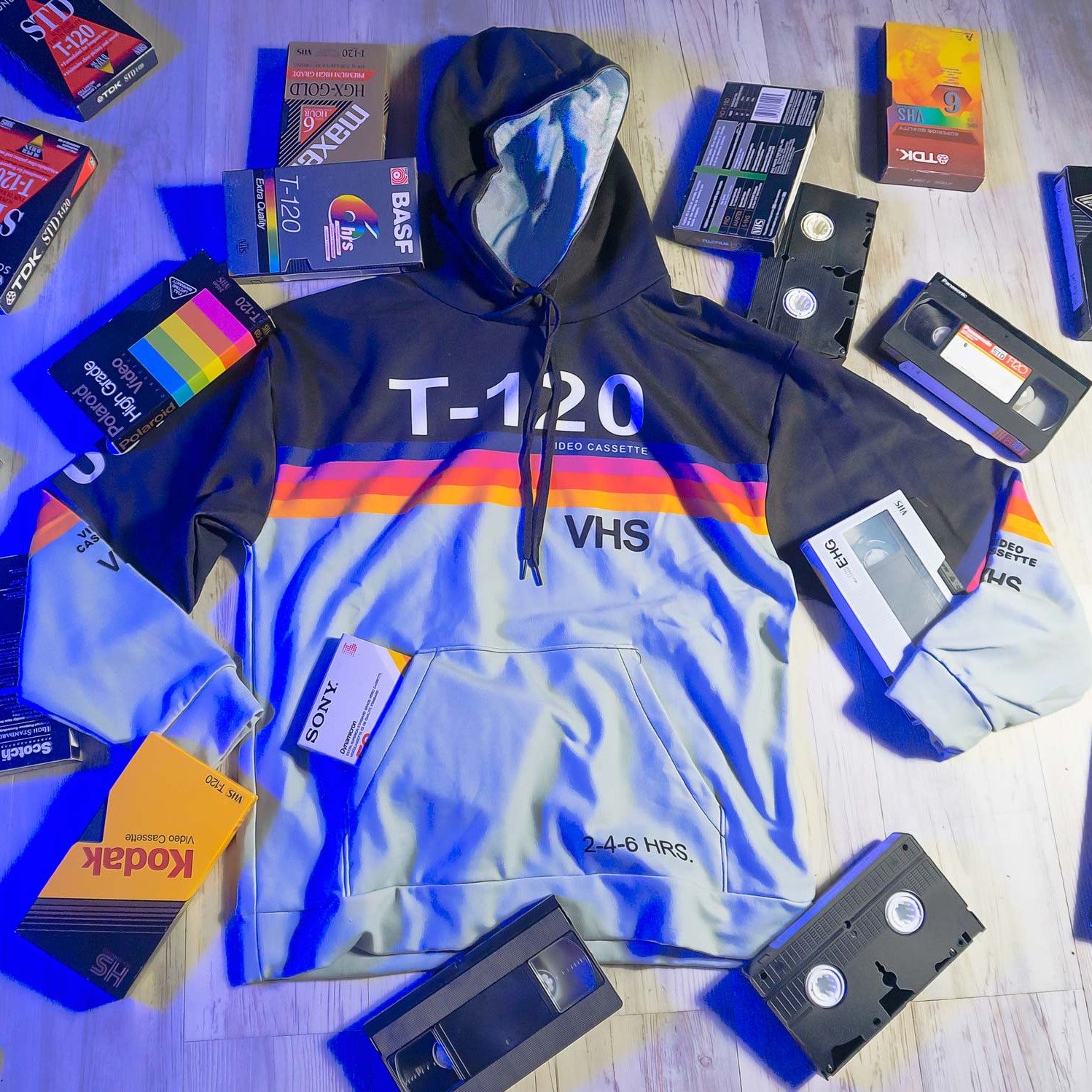 Credit: MoonLambo
If all that wasn't enough, yes they even make a VHS tape design bed spread, so you can sleep in the nostalgic goodness of old VHS tapes!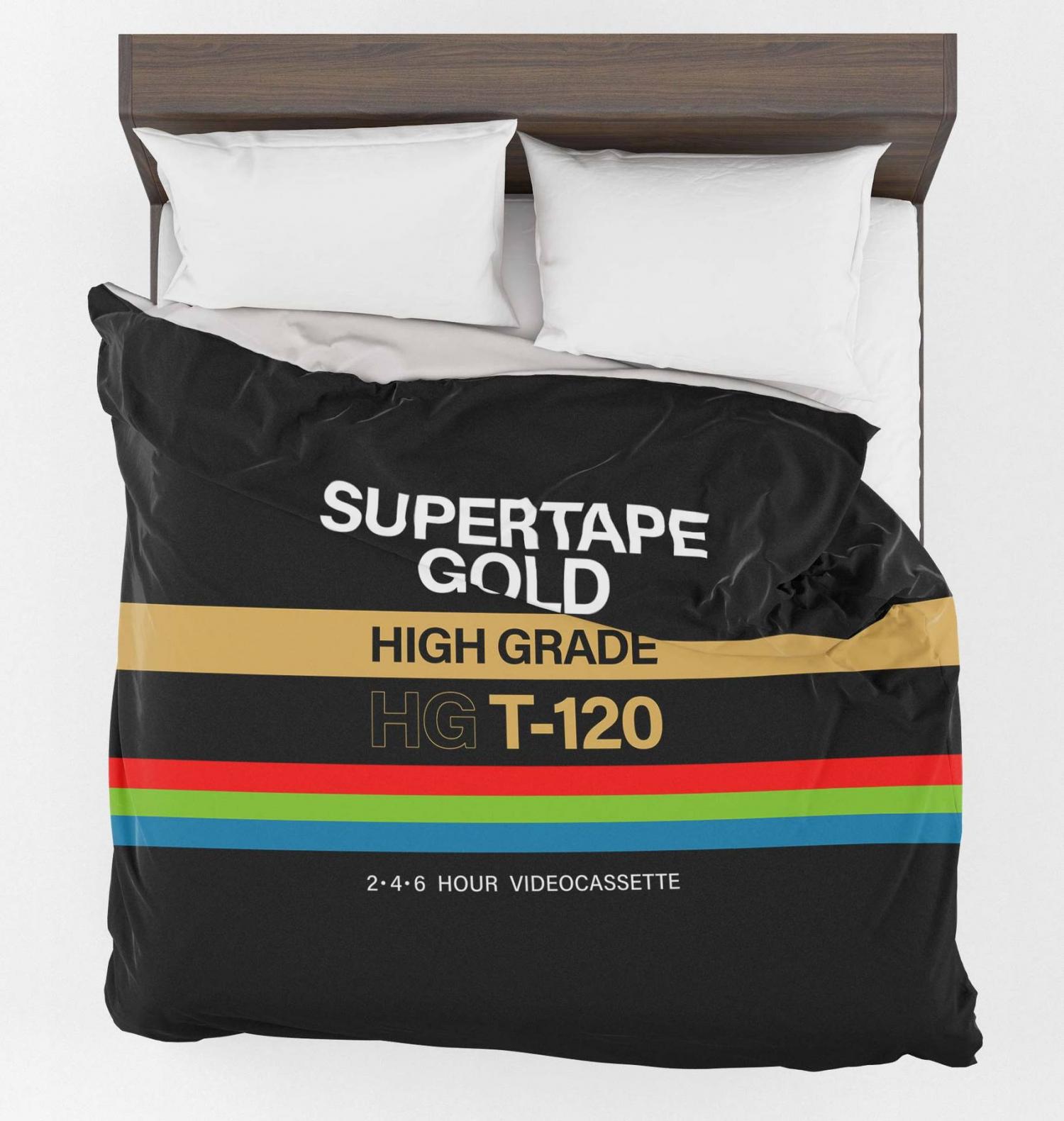 Credit: MoonLambo
Aptly named the VHS T-120 Classic Collectors edition shoes, the VHS tape sneakers come in a plethora of different sizes to choose from for both men and women. The women's sizes range from a women's 5.5 US to a women's 7 US, and the men's sizes range from size 6 to 14.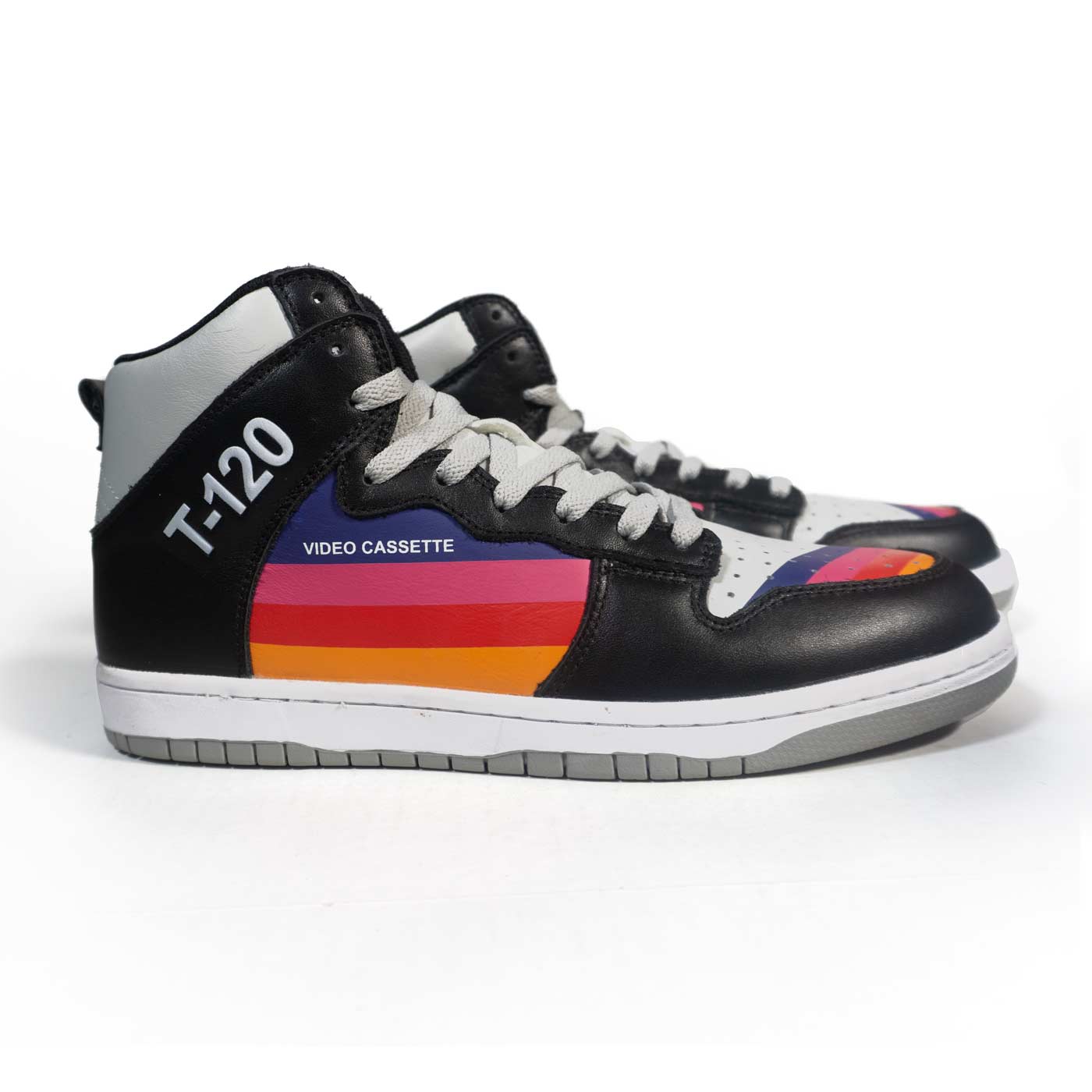 Credit: MoonLambo
The tongue of the shoes even feature a special label that reads "HIGH STANDARD VHS 2-4-6 HRS", which is the same message you'd probably find on an old VHS tape!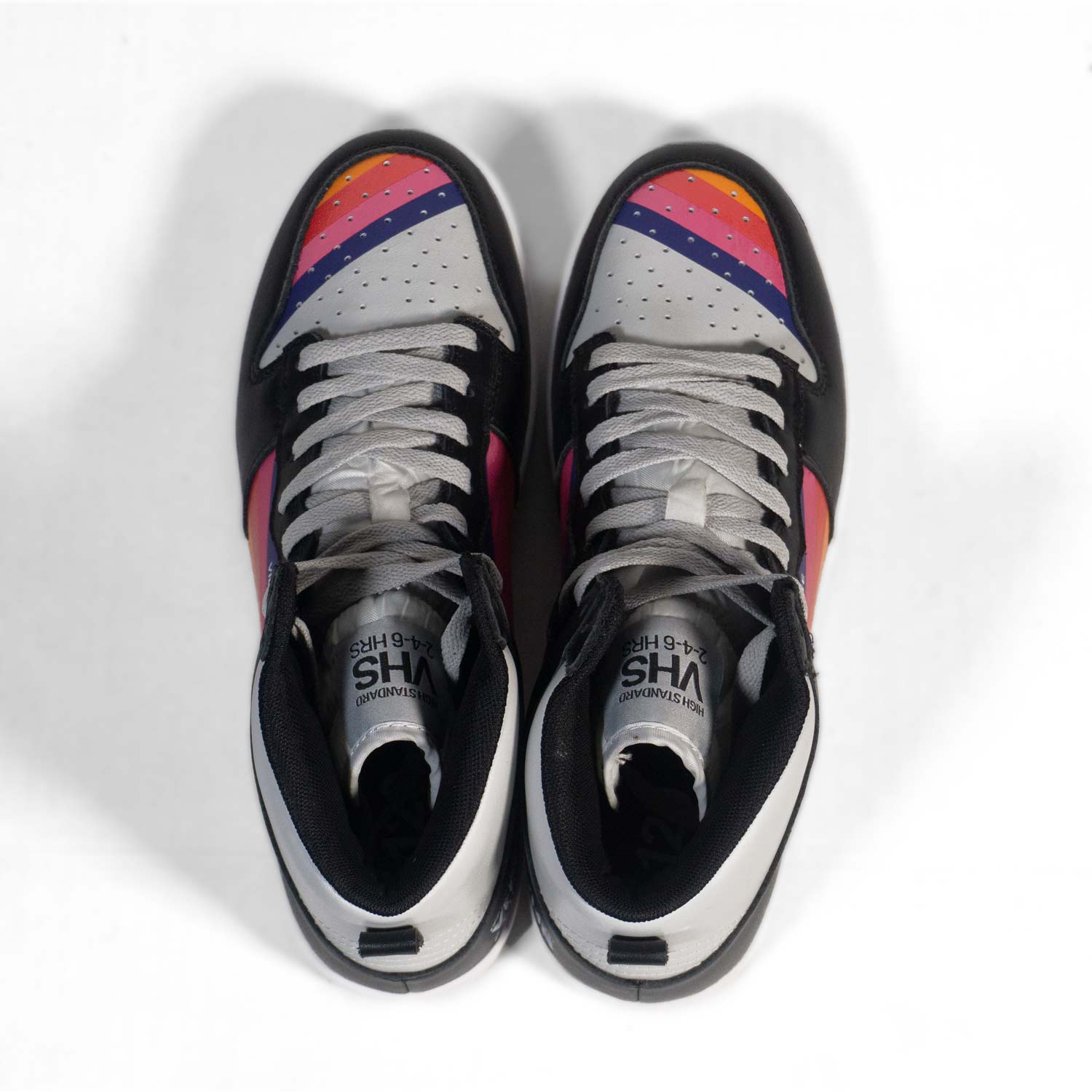 Credit: MoonLambo
The same web shop released a different style VHS tape shoe a while back, but with how popular it became they decided to go back to the drawing board, and come up with a new fantastic design for a new incredible VHS tape shoe design!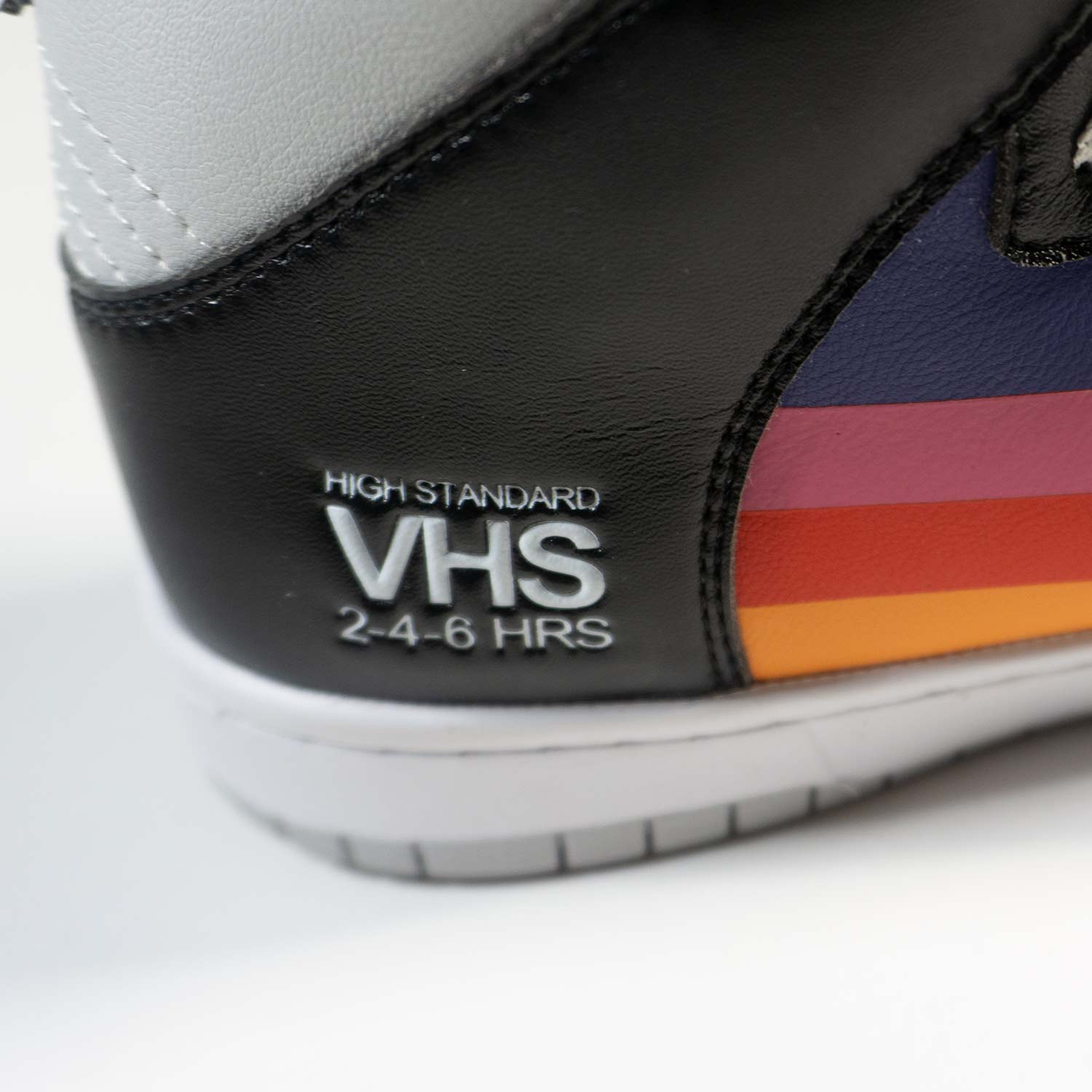 Credit: MoonLambo
The VHS tape sneakers even come with an incredible collectors box that looks exactly like an old VHS tape (except quite a bit bigger)!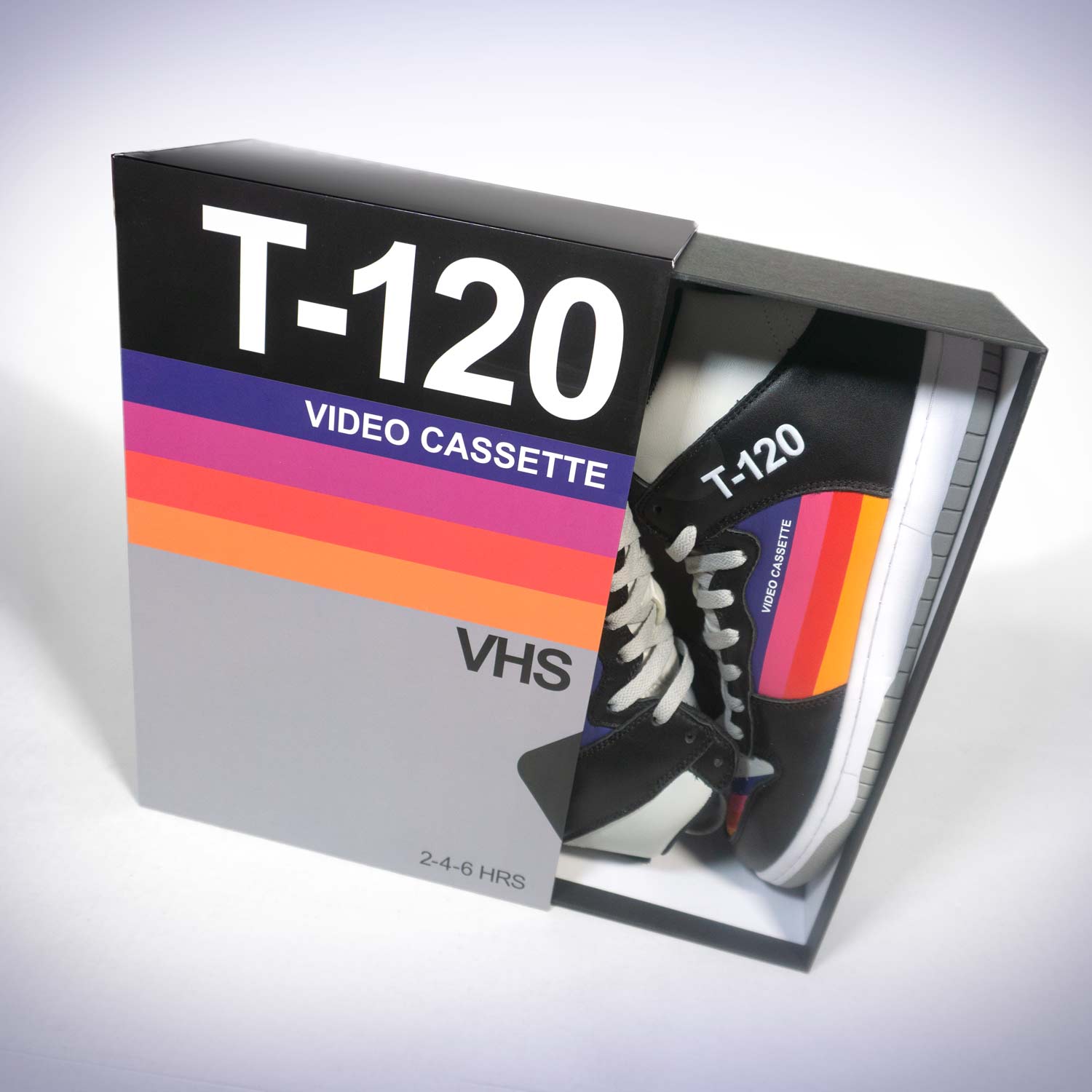 Credit: MoonLambo
The VHS tape sneakers are made from a breathable premium cotton infilling, along with a high-grade first layer outer shell. They also have two-color wear rubber outsole for durability!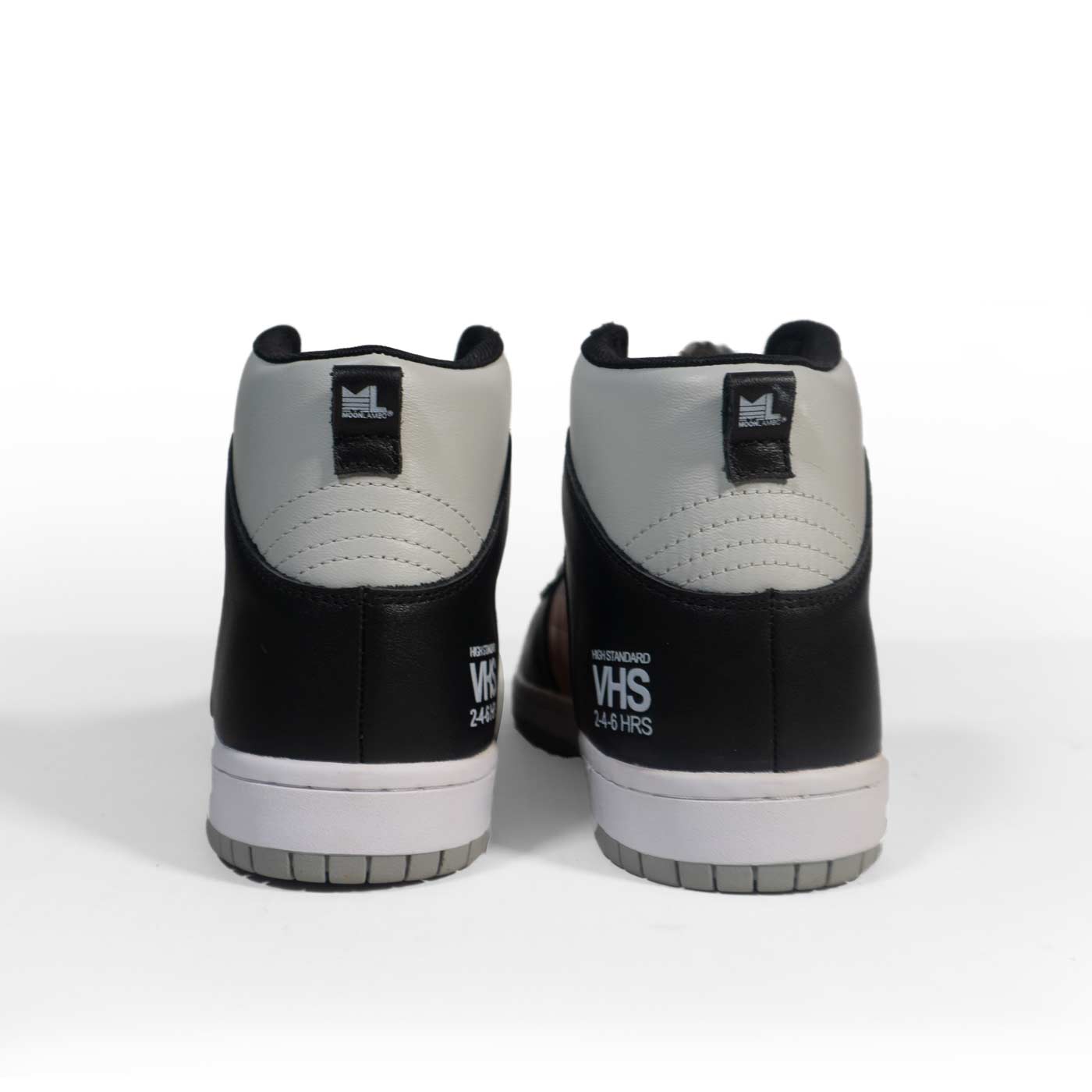 Credit: MoonLambo
The VHS tape design shoes are on pre-order only as of the time of this writing, and are on a limited production run, so once they sell out of them, they're gone!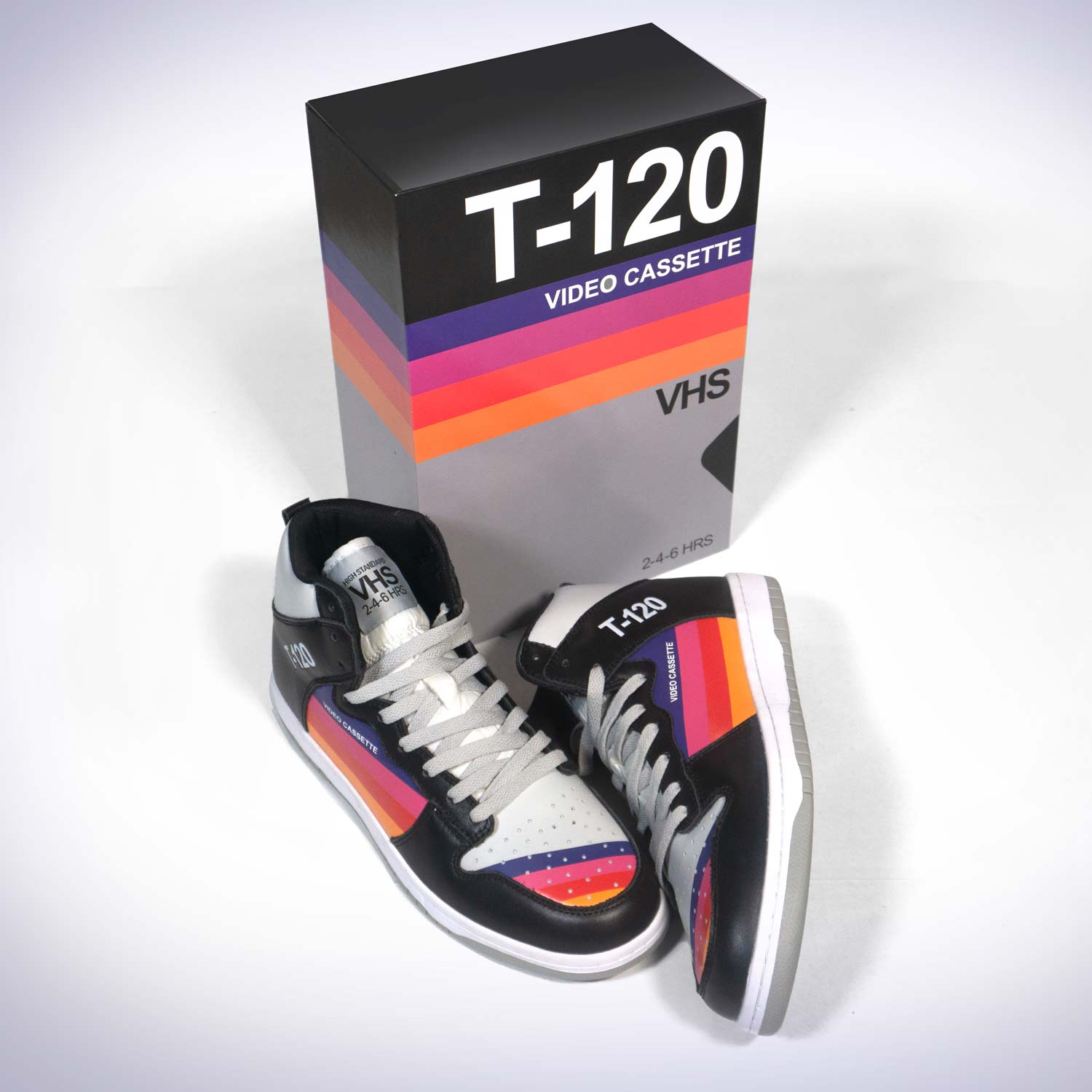 Credit: MoonLambo
The T-120 VHS shoes are made using premium durable cowhide Leather, and feature embossed lettering on the sides! The side of the lining is even marked with the size details of your shoe!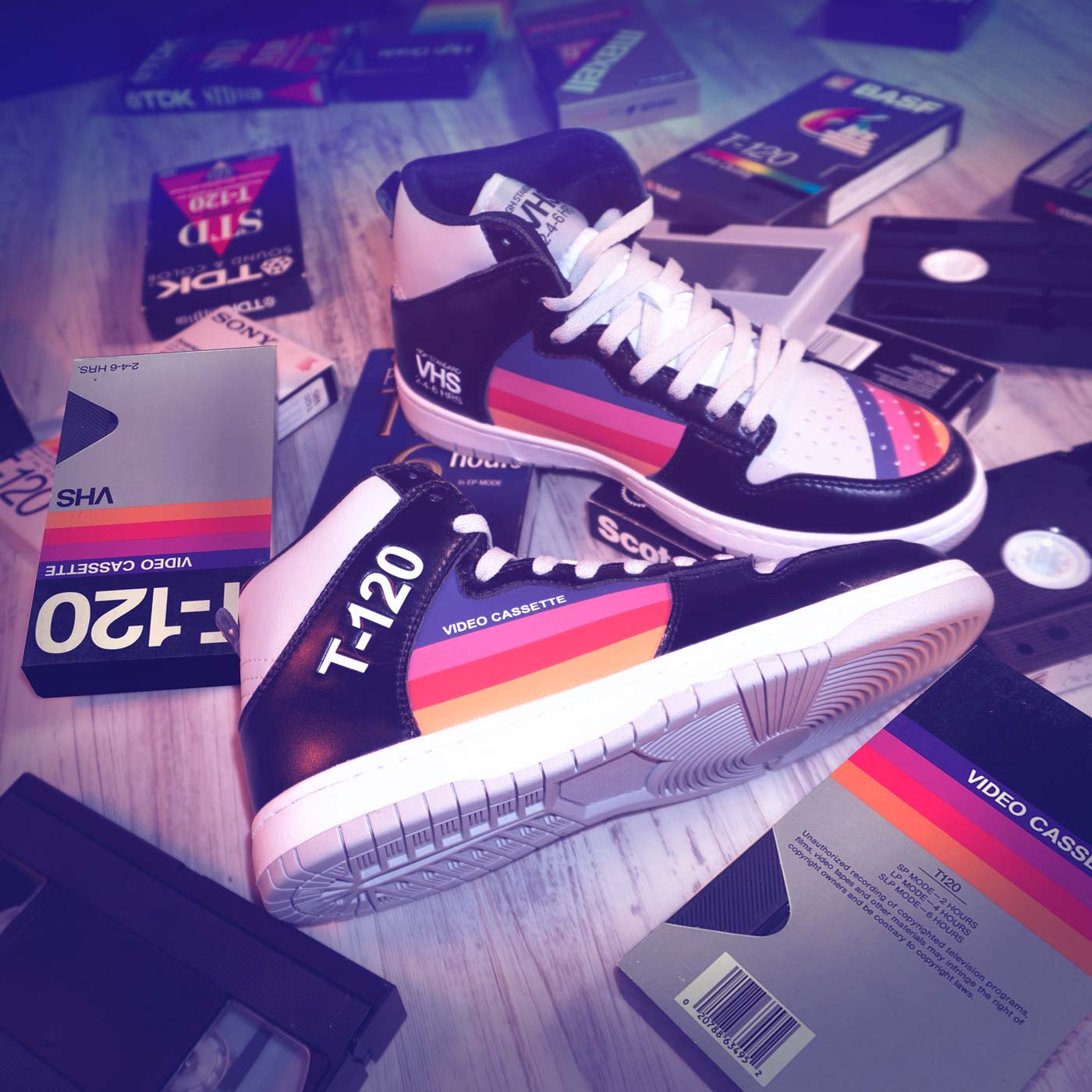 Credit: MoonLambo

If you're a sneaker head, or just a lover of nostalgia or old VHS tapes, perhaps these amazing VHS tape design sneakers are for you!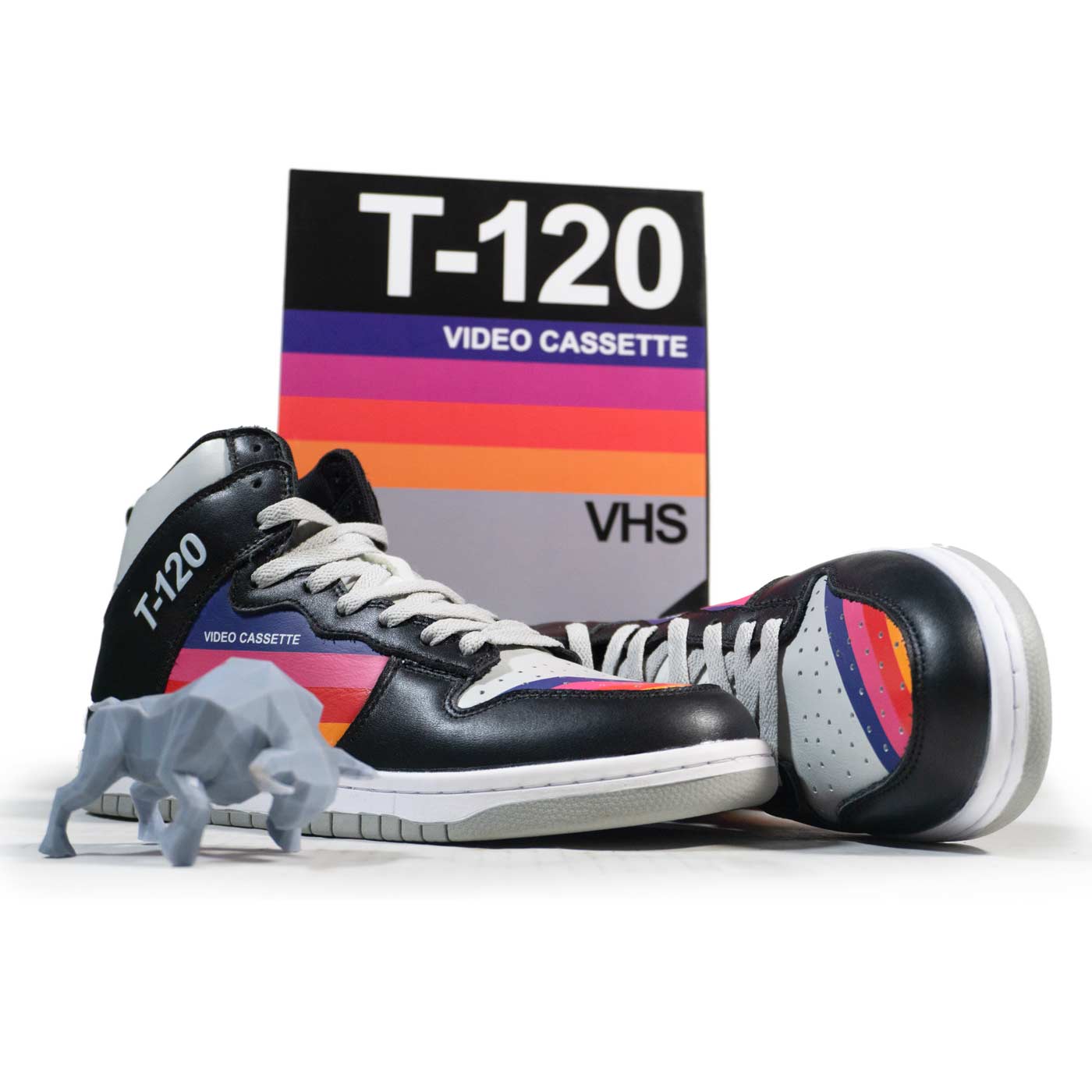 Credit: MoonLambo
The nostalgic VHS tape design shoes are priced at around $190 bucks, so you better get them now before their triple that price on Ebay in a few months!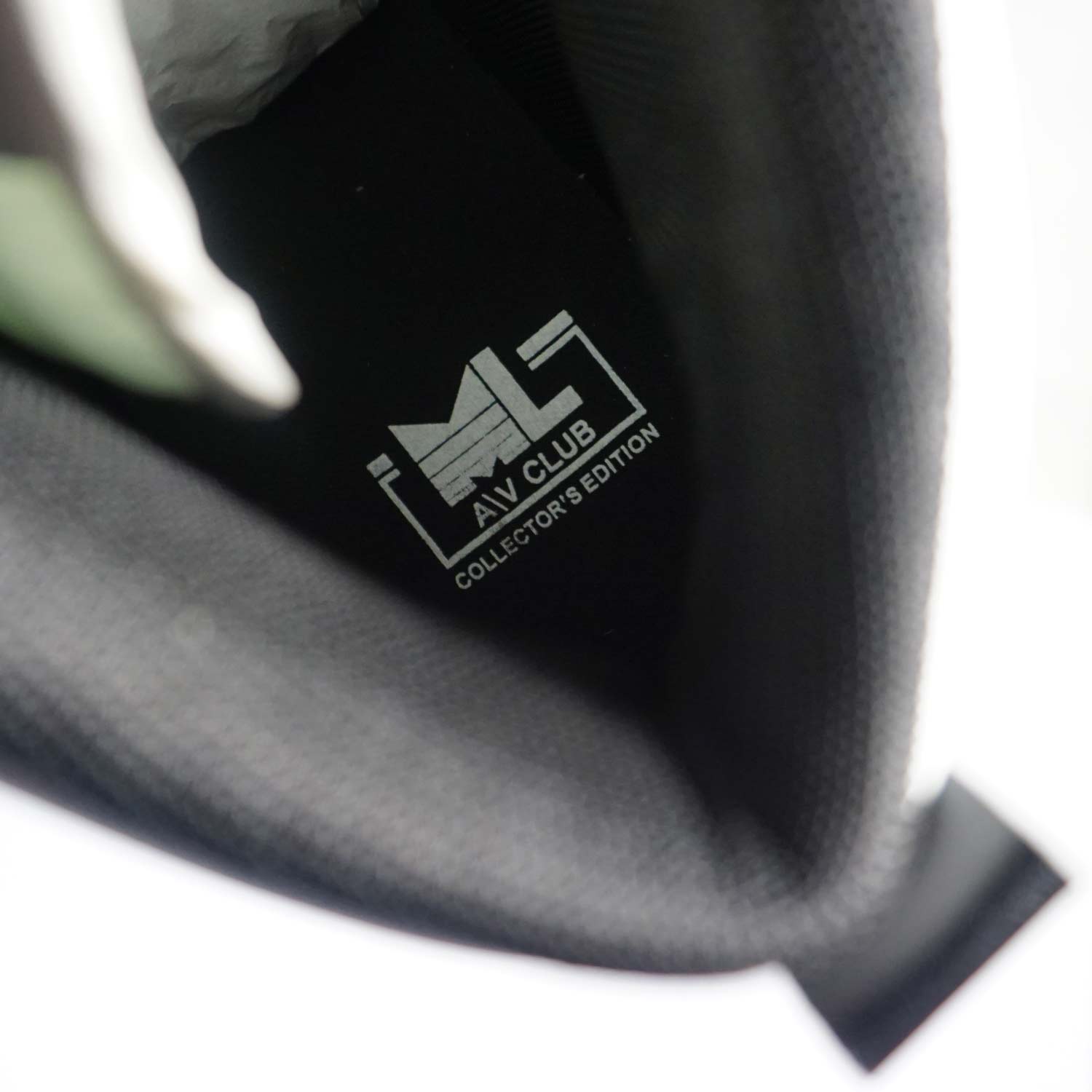 Credit: MoonLambo