Tree Branch Coffee Mug Holder
By Ryan on 01/11/2017 2:30 PM (Updated: 03/05/2018 8:24 PM)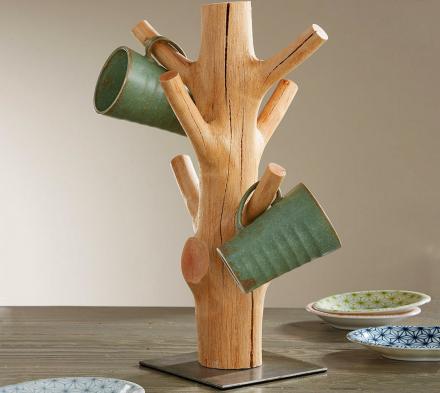 The mangosteen tree is a tropical evergreen tree that grows mainly in Southeast Asia and produces fruit for a period in the trees life. Once the tree is done producing fruit, it is usually chopped down and disposed of. Instead of being discarded like most of the trees do, some local artisans gave the trees a second life to make them into these beautiful coffee mug holders.
The artisans salvage branches from the tree and they are then cleaned, sanded, and finished to create an eco-friendly, nature themed, and beautiful home organizational tool. Perfect for on the counter-top in the kitchen, the tree branch organizer is made with a bunch of little pegs that you can easily slip a coffee mug handle around.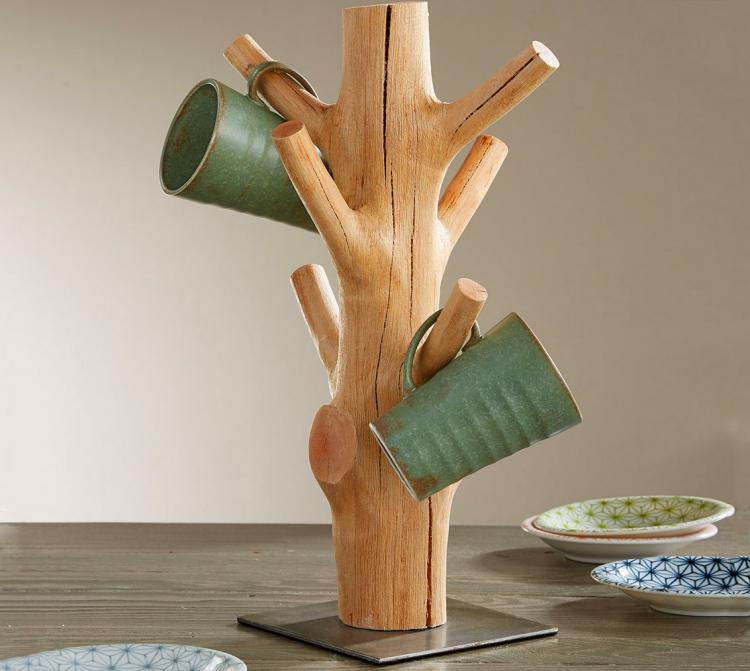 The tree branch coffee mug holder is made from mangosteen wood, and each one will have its own unique look and a various number of coffee mug holder pegs. The coffee mug organizer is made in Thailand, and measures around 22 inches tall x 8 inches wide.
The same artisans make coat racks from the same type of trees as seen below. You can get a mangosteen tree coat rack here.