This Tipsy Witch Will Hold Your Wine Bottles In Place During Halloween
By Ryan on 10/23/2019 3:45 PM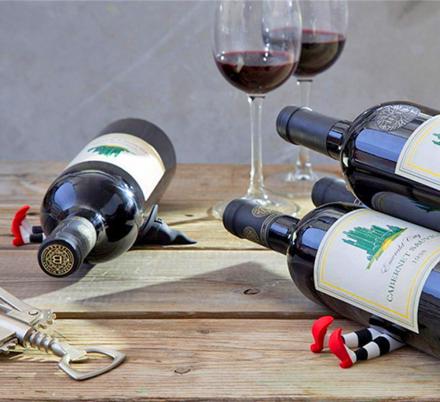 This fun and festive wine bottle holder is perfect for Halloween parties big or small. The holder is actually just two anchors that can be adjusted to accommodate whatever assortment and size of wine bottles you wish to display. Designed to look like the wine bottles have squished the wicked witch that is holding them in place, this wine bottle holder could be the perfect gift for anyone who lives the Wizard of Oz...But be careful, that alcohol will get [to] you my pretty.
While designed for wine bottles, this wicked fun holder could also be used for beer or soda bottles as well...really, it could be used to hold any cylinder in place (now I won't have to worry about my Pringles rolling away!). The bottle anchors are just over 2.5 inches in length and are made of silicone making them easy to clean should someone's grubby fingers get it dirty.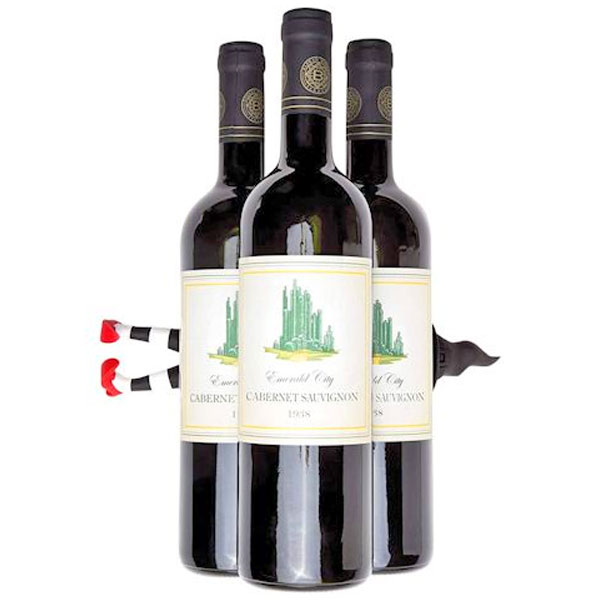 How To Use The Tipsy Witch Bottle Stacker
The hat and legs anchor pieces are shaped to wedge under the edge of a wine bottle to keep it from rolling away (this witch has always got things under control). Once the bottom layer is in place, you can then stack additional bottles on top - how wicked smart is that?!