These Tactical Crocs Add Military Style MOLLE Straps and a Storage Pocket To The Iconic Shoe
By Ryan on 09/10/2021 11:12 AM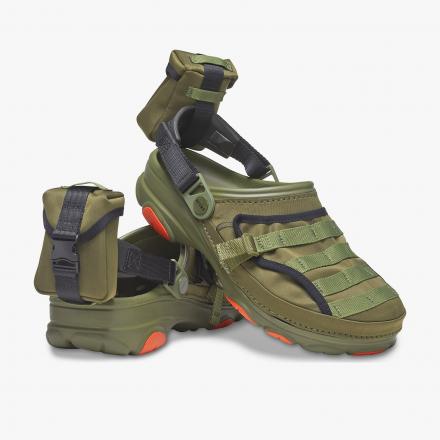 You may remember the survival crocs that we posted a while back that feature integrated survival tools right onto the croc! Well, if those were just a bit much for you, or you prefer more of a military style to your crocs, perhaps these new tactical crocs will suit you. They're called the Crocs Bespoke Classic All Terrain, and they not only look like a military croc, but they also have a handy mini storage bag that attaches to the back of each croc to hold your tiny essentials!
The front of each tactical croc is filled with MOLLE straps which allow you to strap on your own gear right to each of your feet. Or if you prefer your little storage pocket to be placed on the top of your crocs, rather than the back of each one, you can do that as well using the MOLLE straps.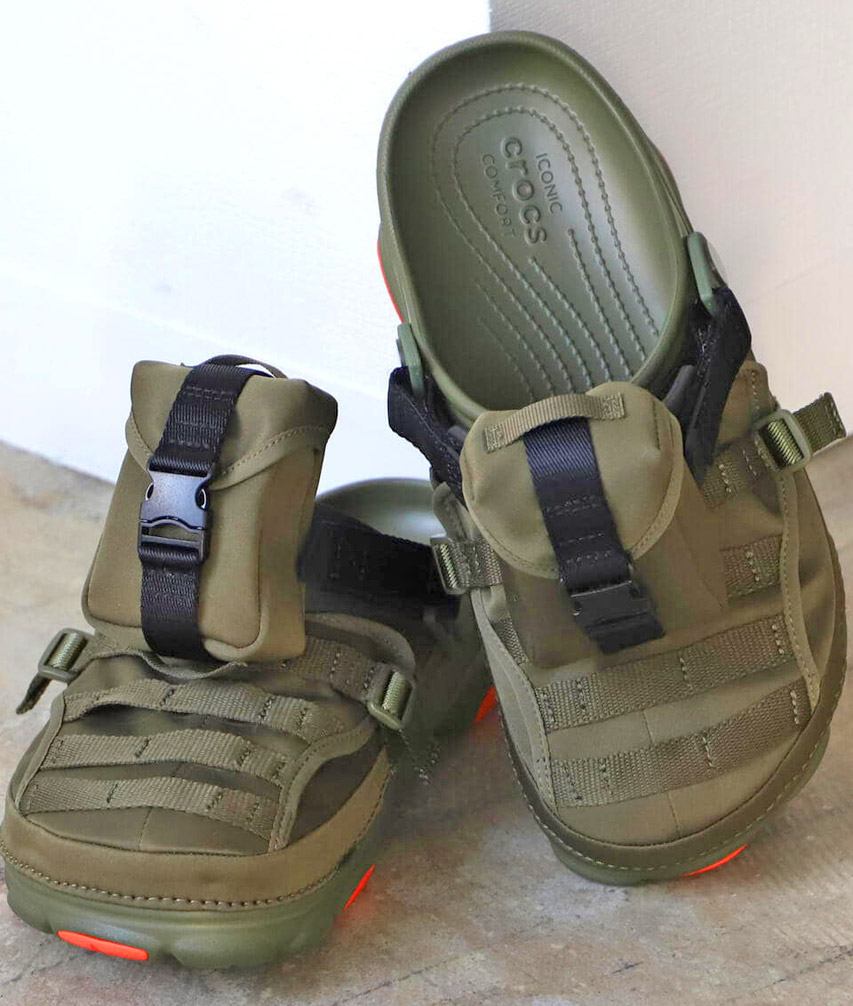 The tactical crocs are a collaboration between BEAMS and Crocs, which is a follow-up to their previous collaborations which combined crocs with fishing vests, fanny packs, sun visors, COBRA buckles and more.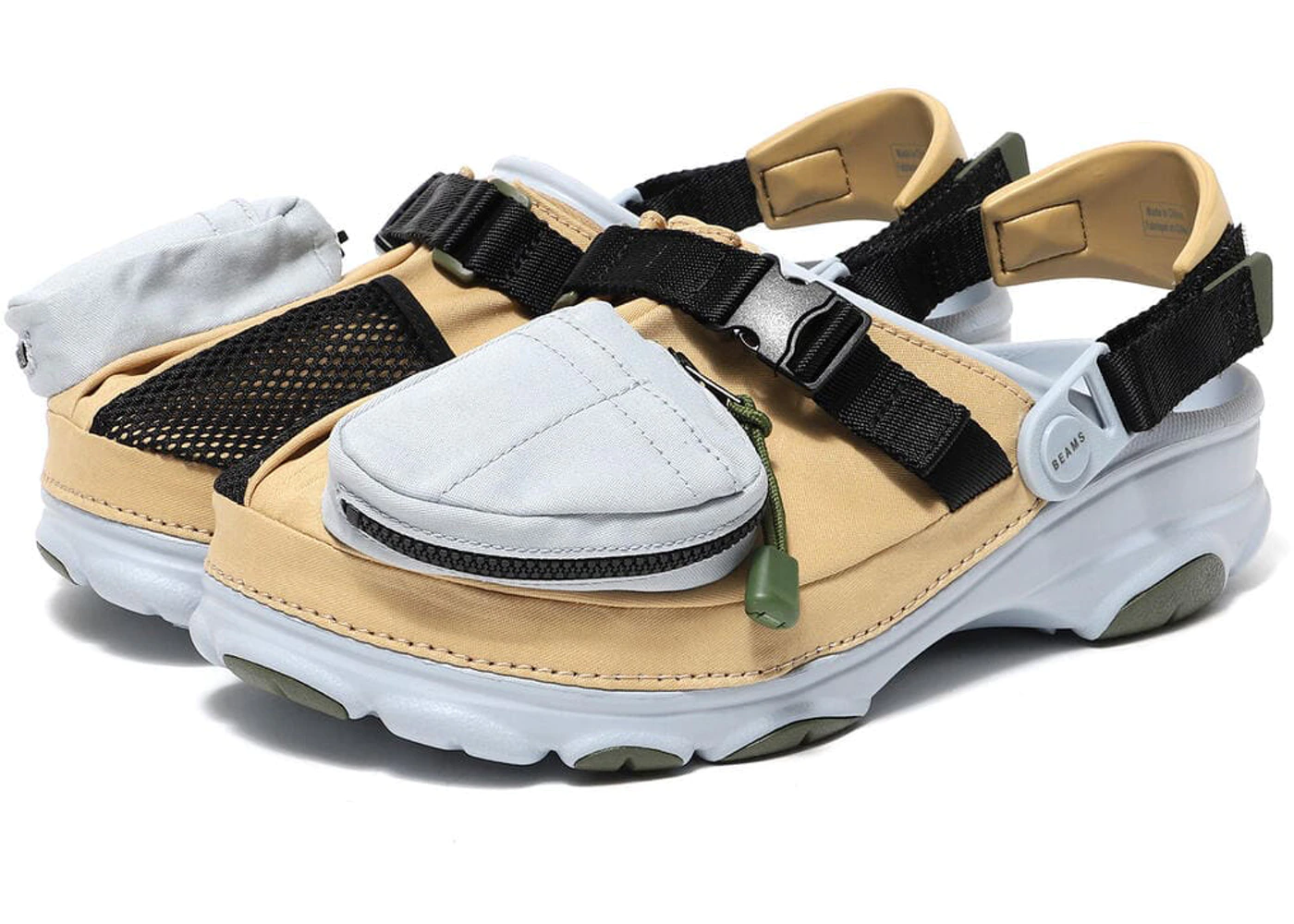 The military style crocs with an attached storage bag come in a few different color options to choose from, including military olive green, black, tan, and grey!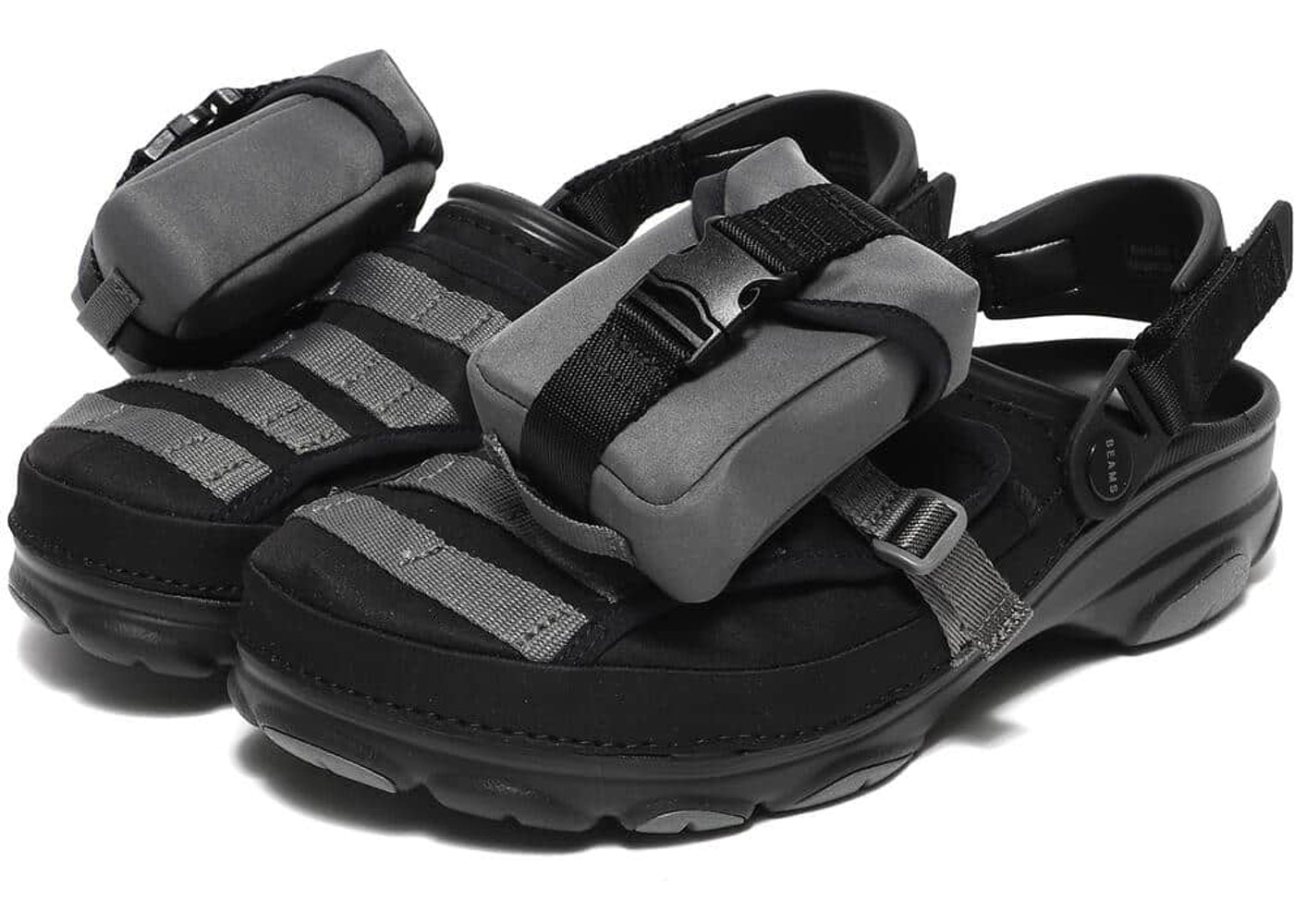 The military style tactical crocs are a hit with Croc aficionados! One reddit user in the Croc Subreddit states: "I always wanted to fix mag pouches to my shoes. Now I can make my dream a reality."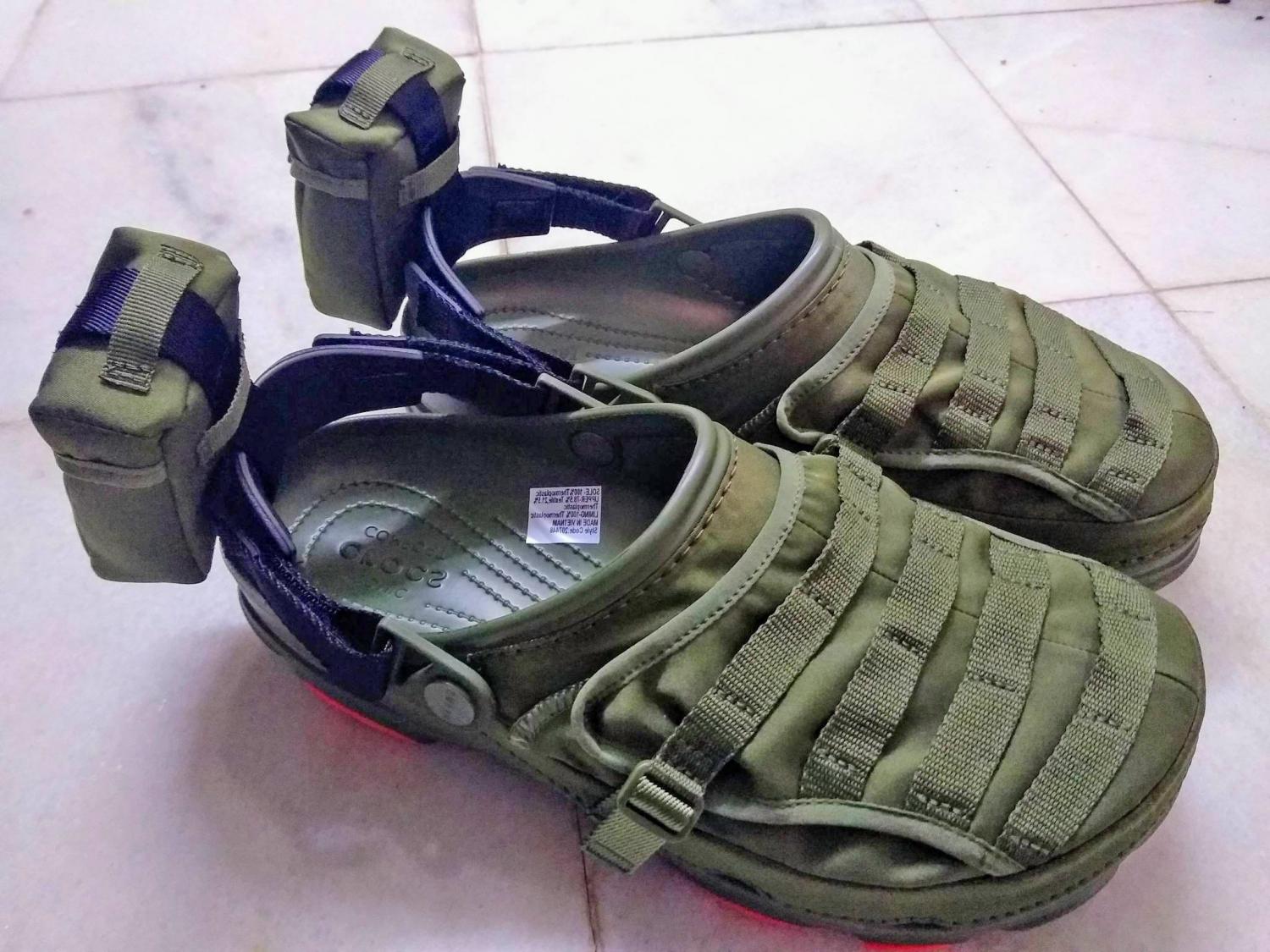 They come in a few different styles to choose from, including some that have storage pocket sewn right on to the front of the tactical croc!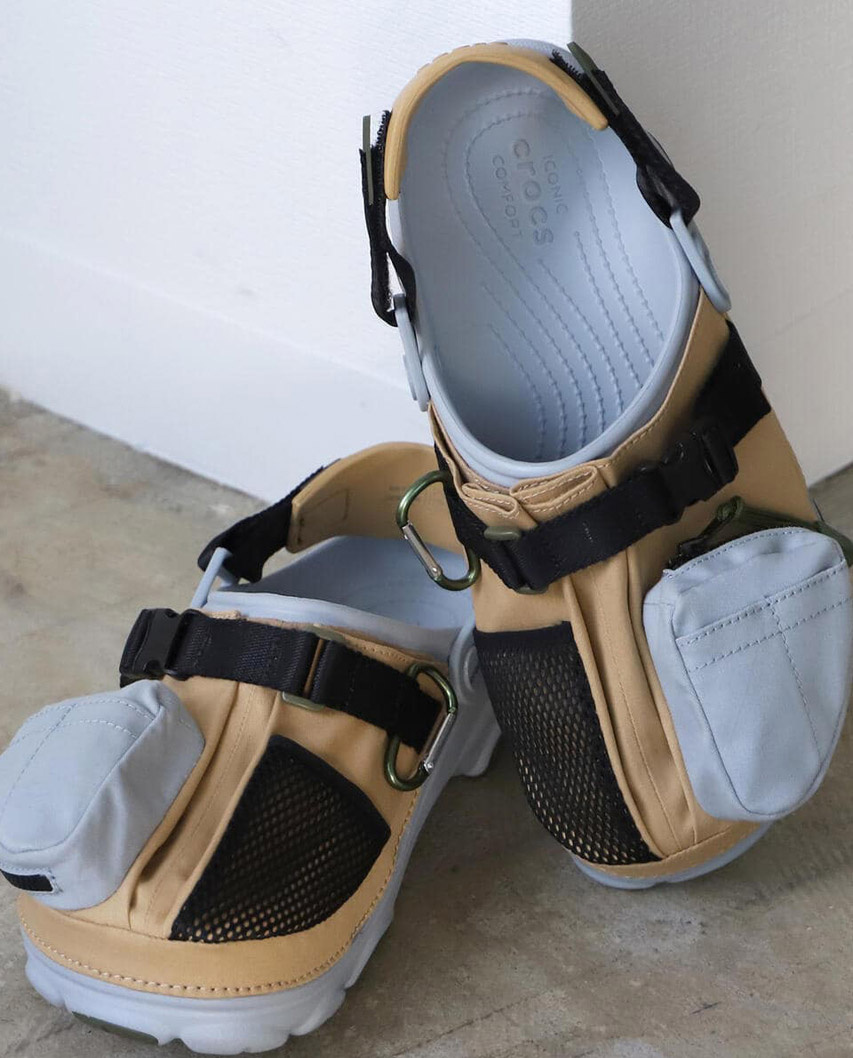 Not to be confused with the survival crocs that hold a plethora of survival tools right on each croc!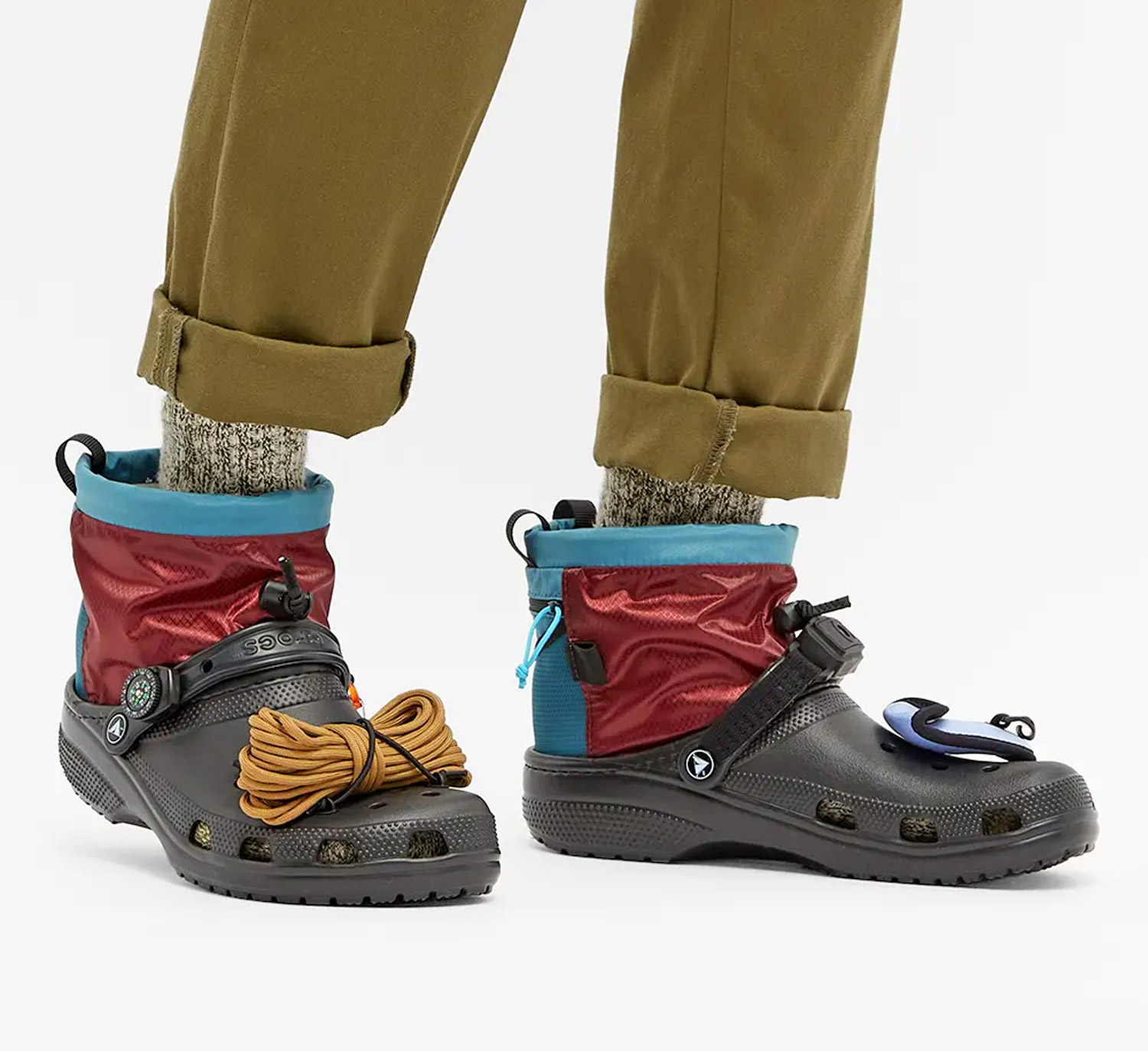 The attached storage pocket is perfect for holding small items that you'd rather not hold in a pocket or purse!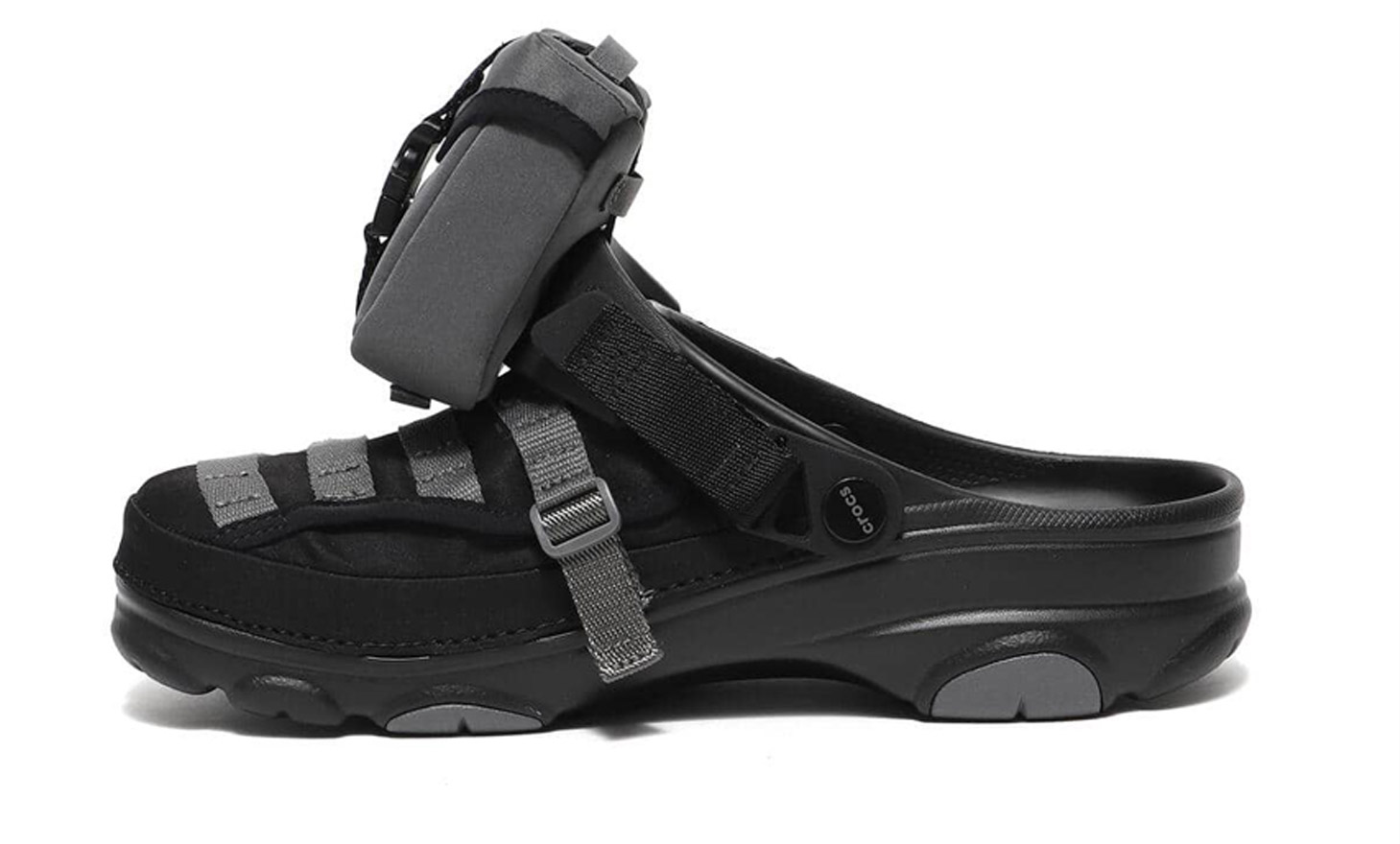 A great spot for holding IDs, credit cards, cash, pocket knives, or other small gear or tools you with to bring on a hike!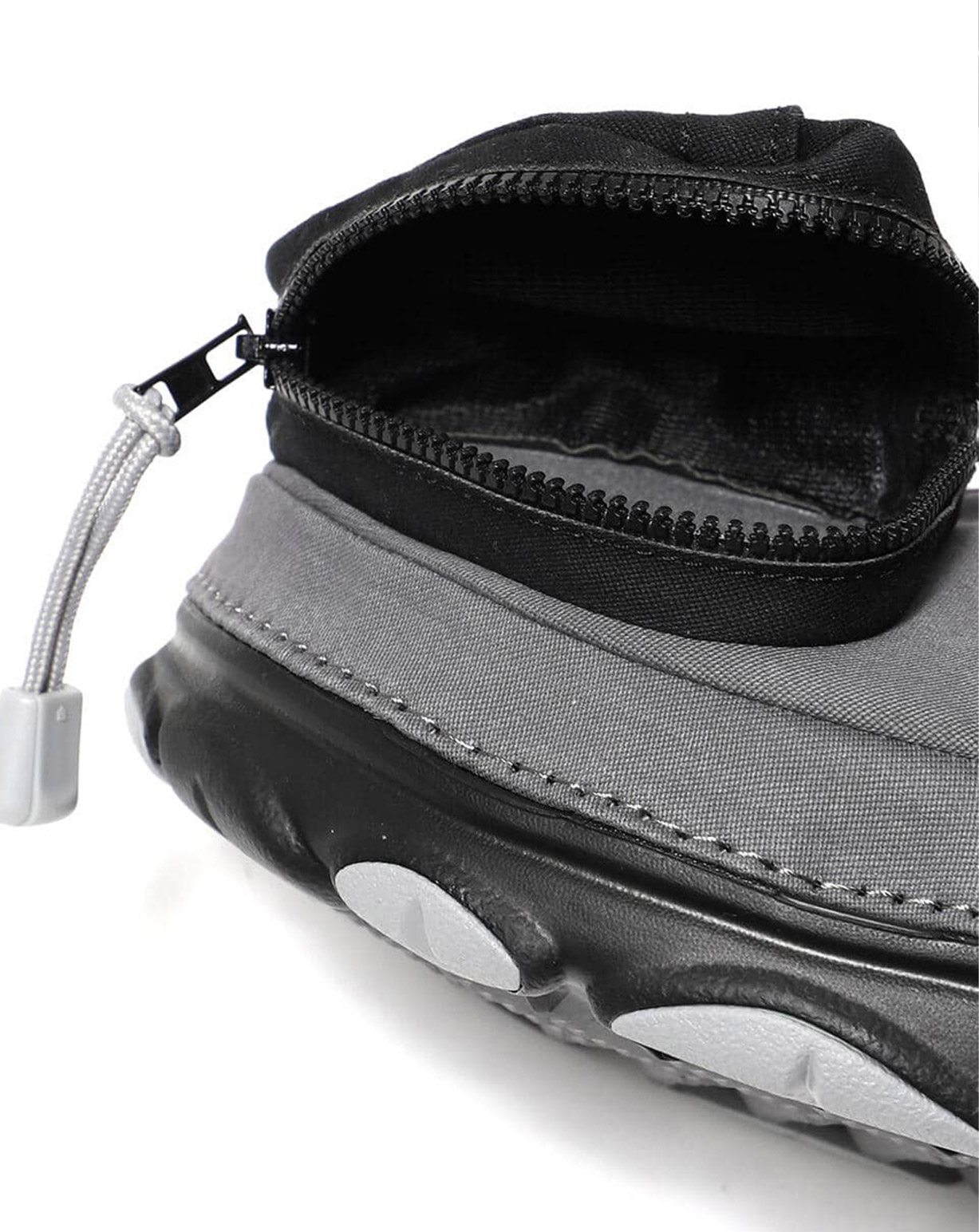 The tactical Crocs are currently only available on the online marketplace and clothing reseller StockX!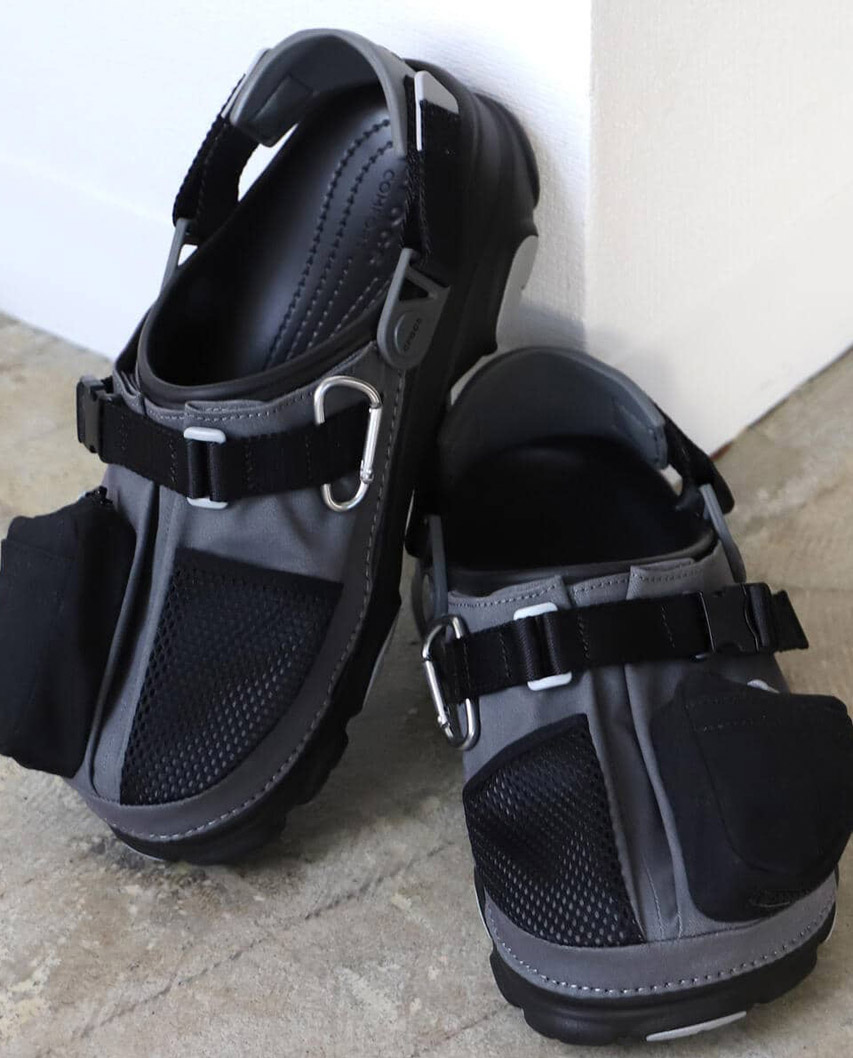 The storage bag has a zipper enclosure that will ensure the contents inside stay safe and secure while you're walking/hiking around!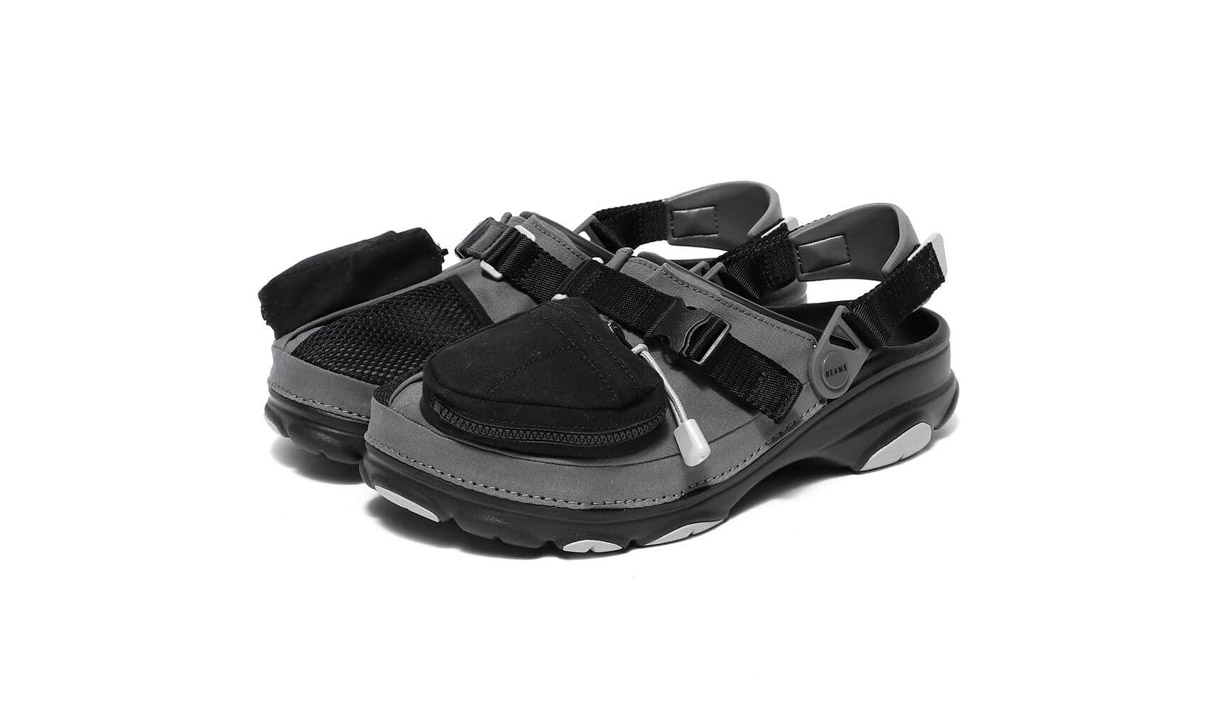 The tactical military crocs even have an attached carabiner to connect even more tools and gear if you'd like to do so!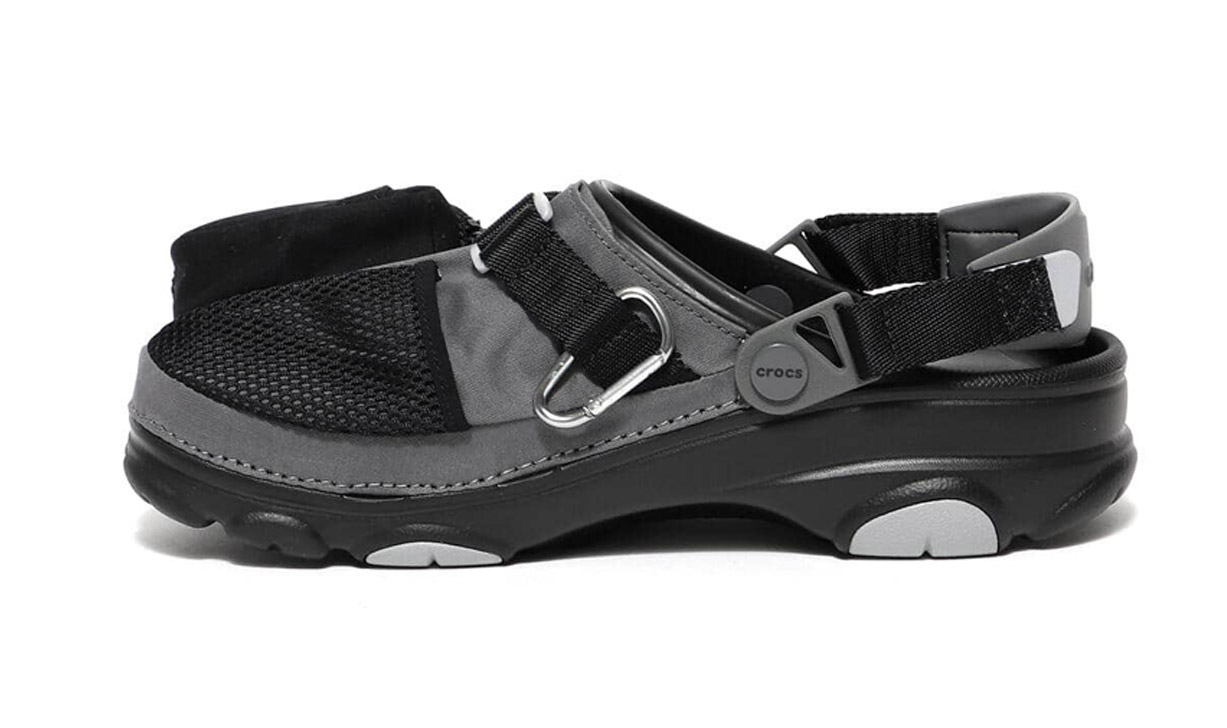 A strap that goes across the top of the tactical crocs will ensure they stay nice and snug on your feet while you're hiking!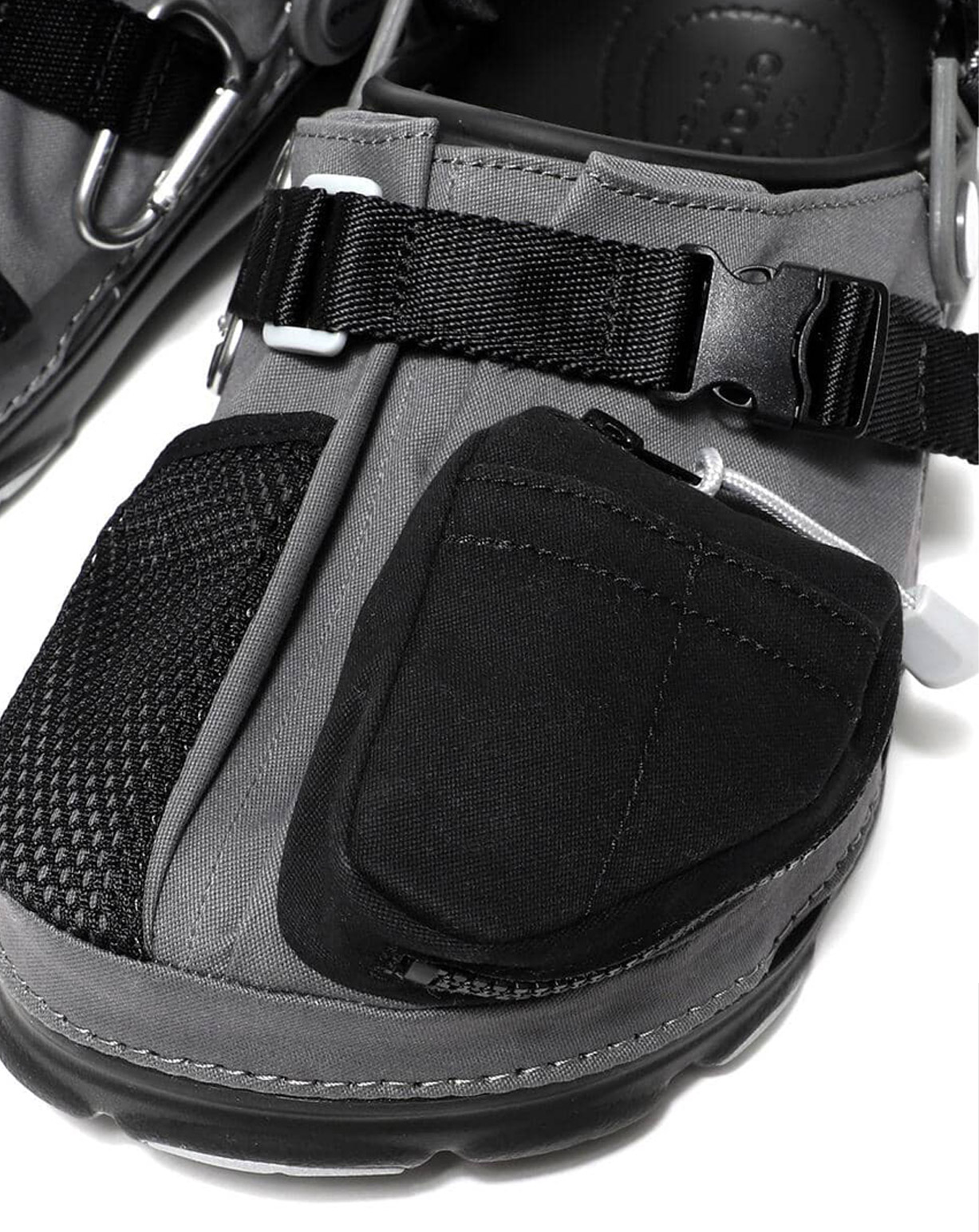 The tactical crocs come in sizes ranging from US M 4-13, so chances are you'll find the size you're looking for!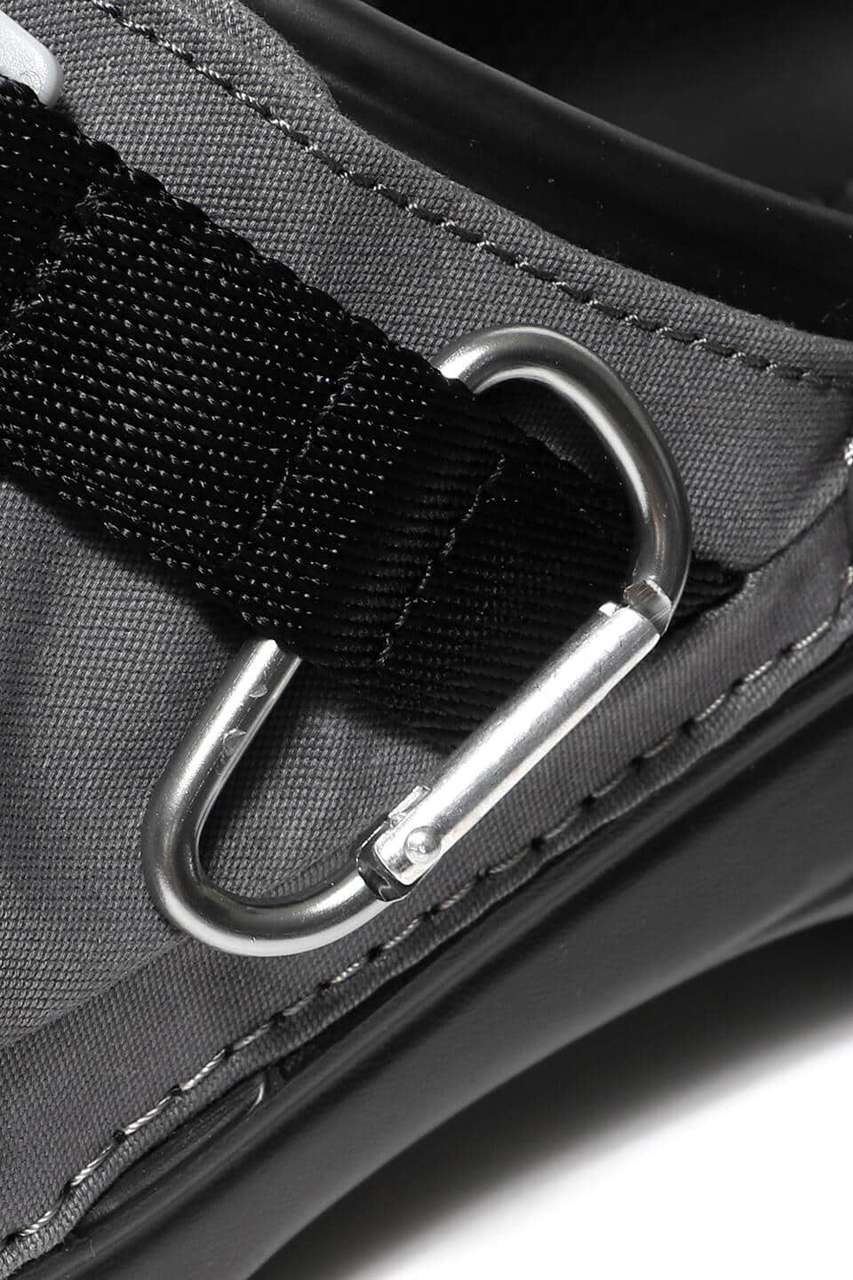 If you love the comfiness of regular crocs, but are looking for some more tactical maneuvers and features in your shoes, it may be time to invest in some tactical crocs!