These Incredible Star Wars Tie Fighter Fire Pits Deserve a Spot In Every Geeks Backyard
By Ryan on 02/20/2020 11:05 AM (Updated: 03/09/2021 1:10 PM)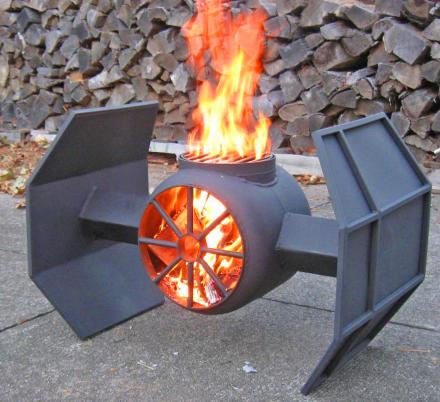 You've probably seen the LOTR's Sauron fire pit along with the actual Lord Of The Rings-Ring fire pit, but if you're looking to take your geeky bonfire pit game up to that next level, these Tie Fighter fire pits are a sure-fire way to get there. They're made to look just like a Tie Fighter ship from Star Wars, and are handcrafted by metal fabricator and artist Michael Finney, who currently sells the metal Star Wars fire pits on his Instagram.
Michael has created a few different versions of the Tie Fighter in fire pit form, including your standard Tie Fighter, a Tie X2 Fighter, and even a Tie Interceptor. Just load in wood through the top opening of the Tie Fighter and light it through the front view-port of the ship. You can then put a grilling grate back onto the top opening to grill burgers, hot dogs, and more.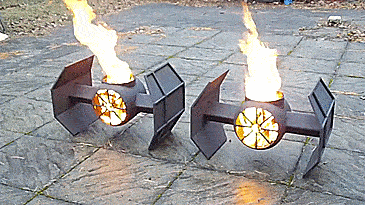 If you're looking to purchase a Tie Fighter fire put just head over to Michael's Instagram account and give him a message or comment and he'll arrange for payment and shipping.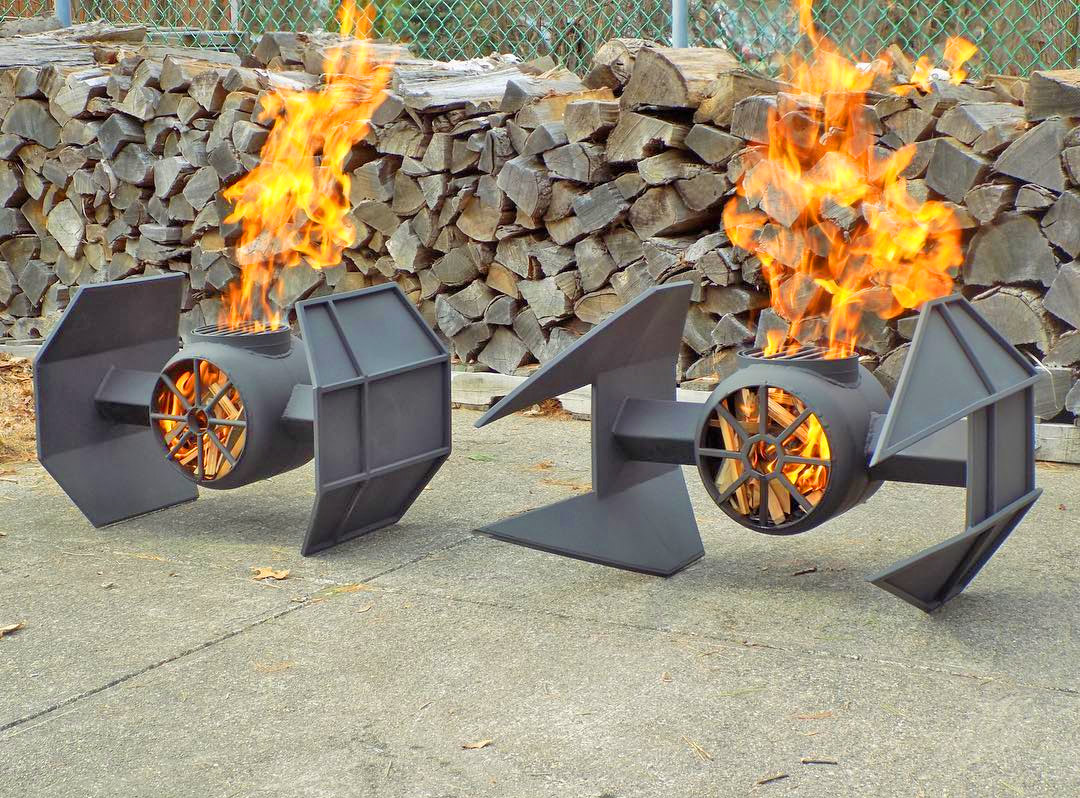 The standard tie figher fire pit might be a better choice for houses with kids or inebriated people around, as the Tie Interceptor fire put has a few sharp edges on it! That's not to say that both don't look truly bad-ass! They'd be a perfect gift idea for any Star Wars geek, and would be an instant conversation starter for anyone who sees it!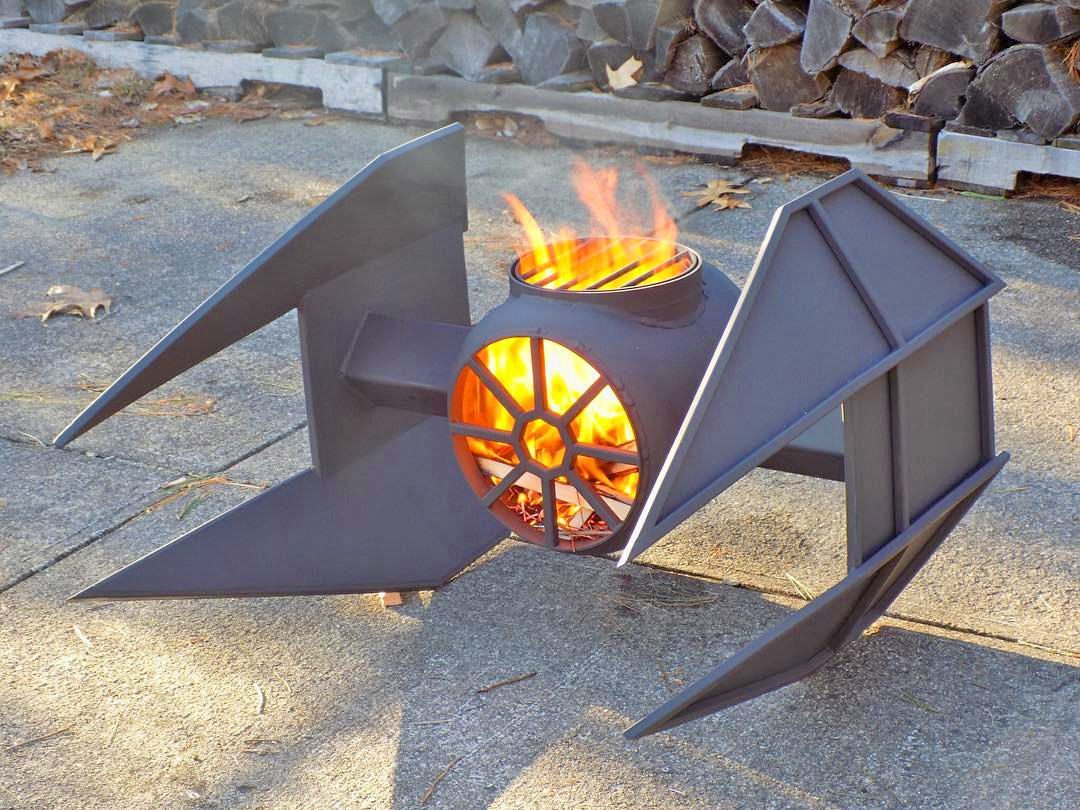 Not only does Michael create Tie Fighter bonfire pits, but he's also made a few other Star Wars characters in fire pit form, including Darth Vader, and R2-D2. There's also a C3PO on his Instagram page, but we're not sure if that one was meant to be a fire pit or not.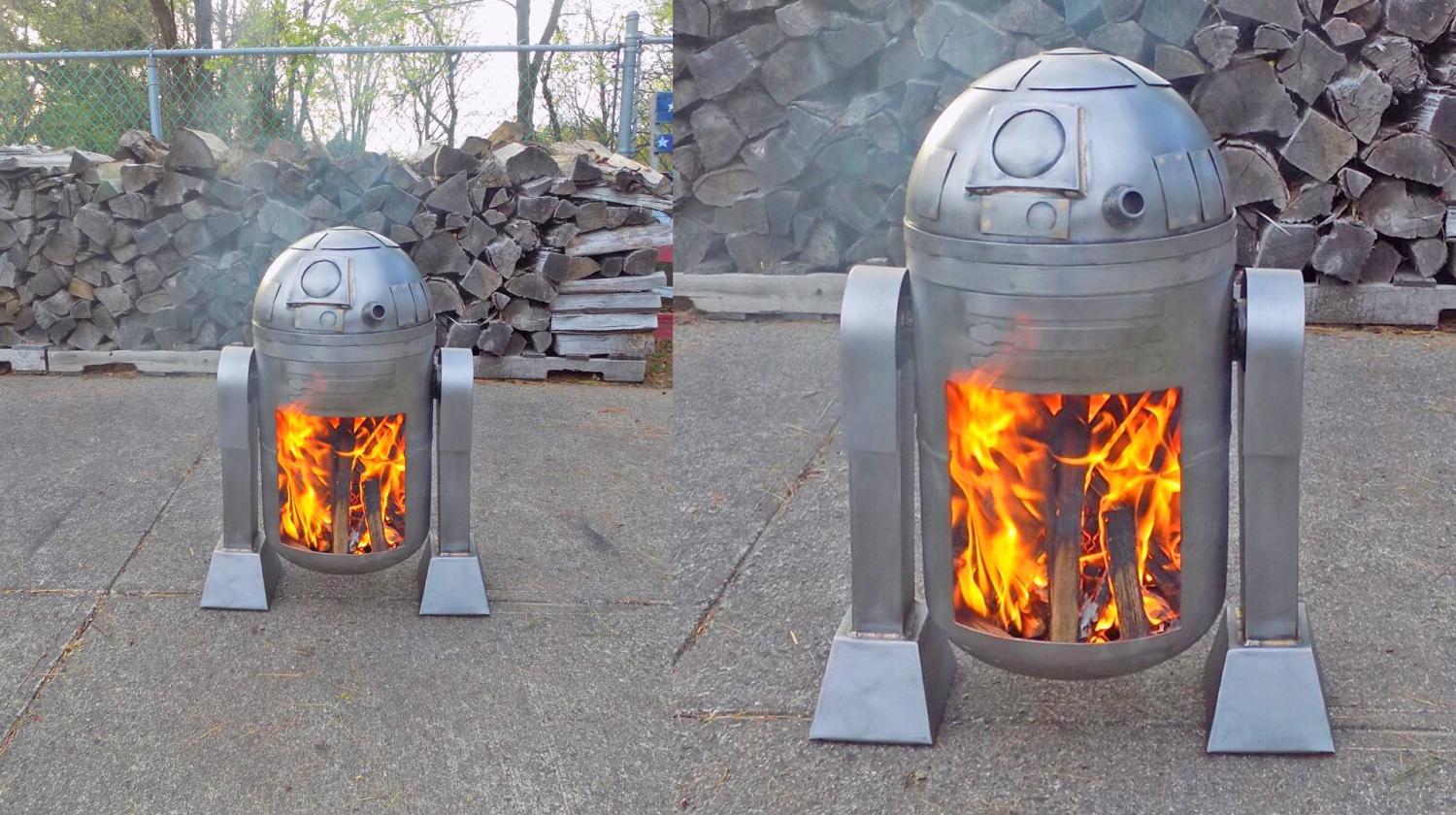 A Darth Vader fire pit just makes sense All images credit to: finney_metalart

A metal art version of C3PO makes even more sense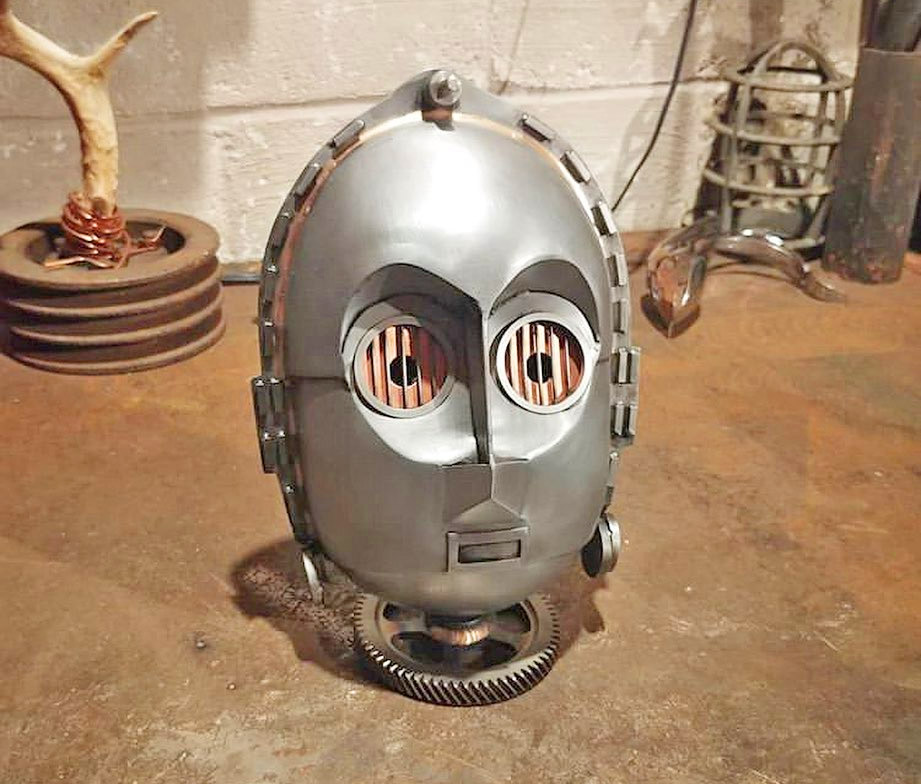 This metal art baby Yoda isn't a fire pit either, but that's not to say we don't badly want one!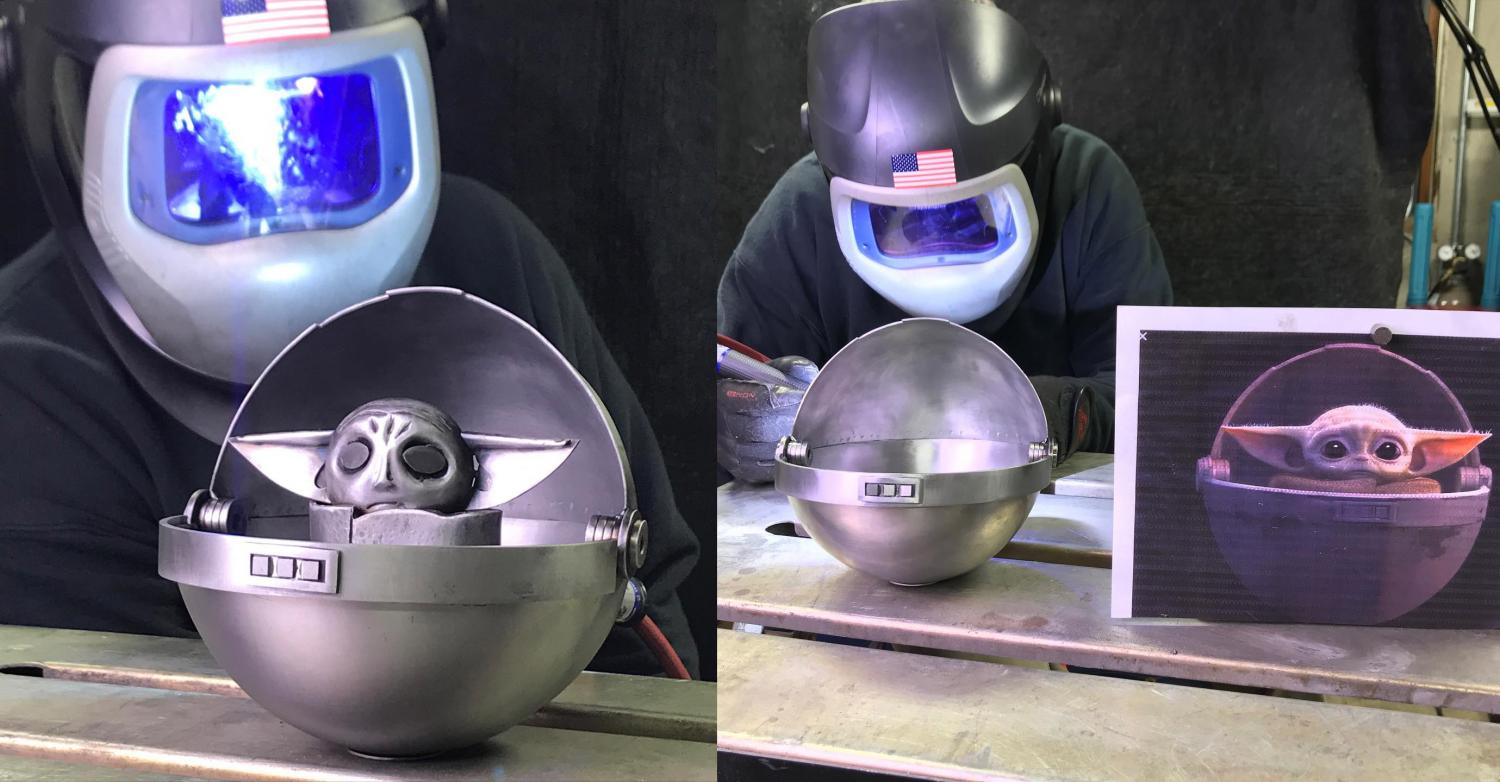 Don't forget about BB-8! All images credit to: finney_metalart

An optional stand can be used with the Tie Fighter fire put to elevate it above the ground so that it doesn't kill your grass or damage your driveway, deck, or patio.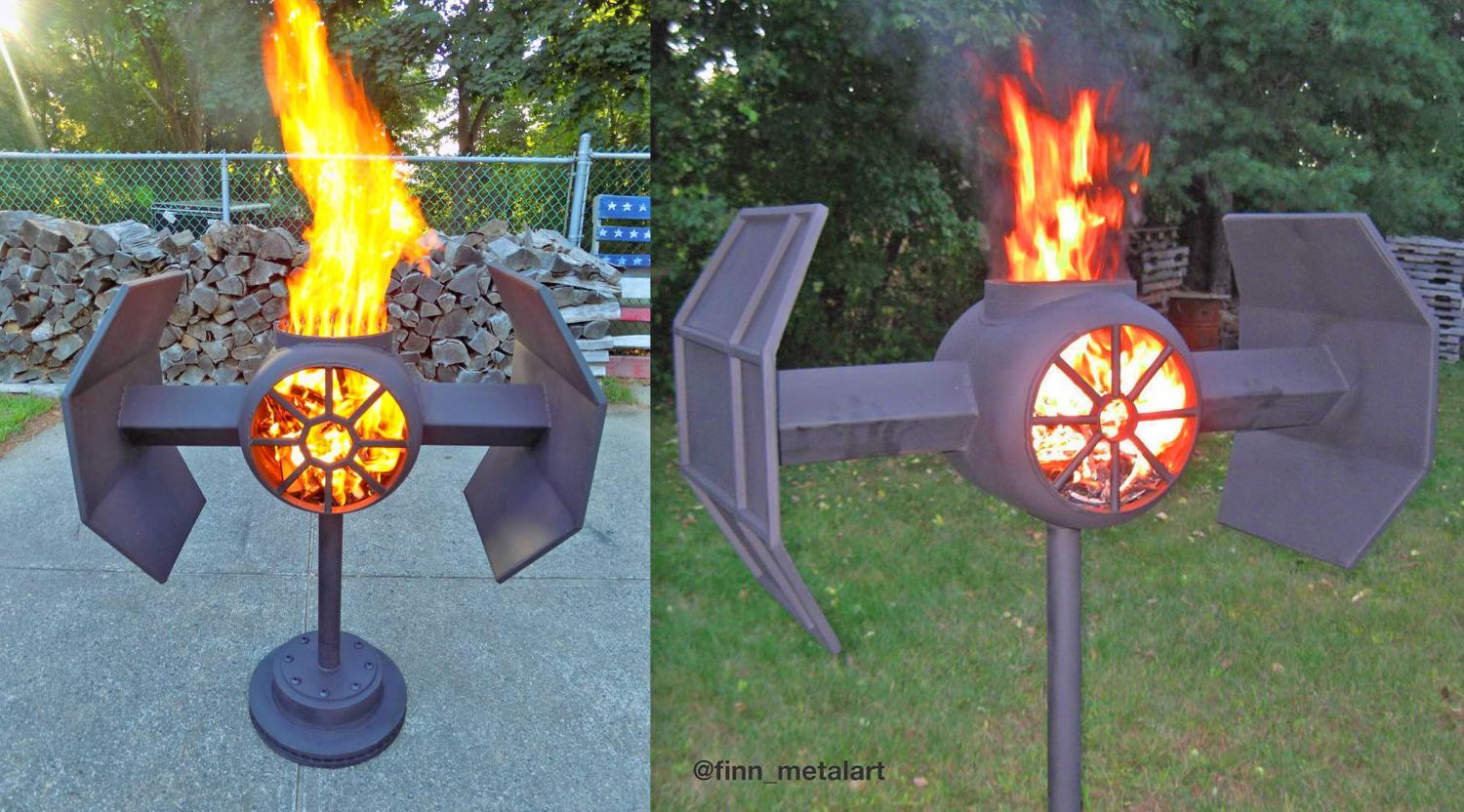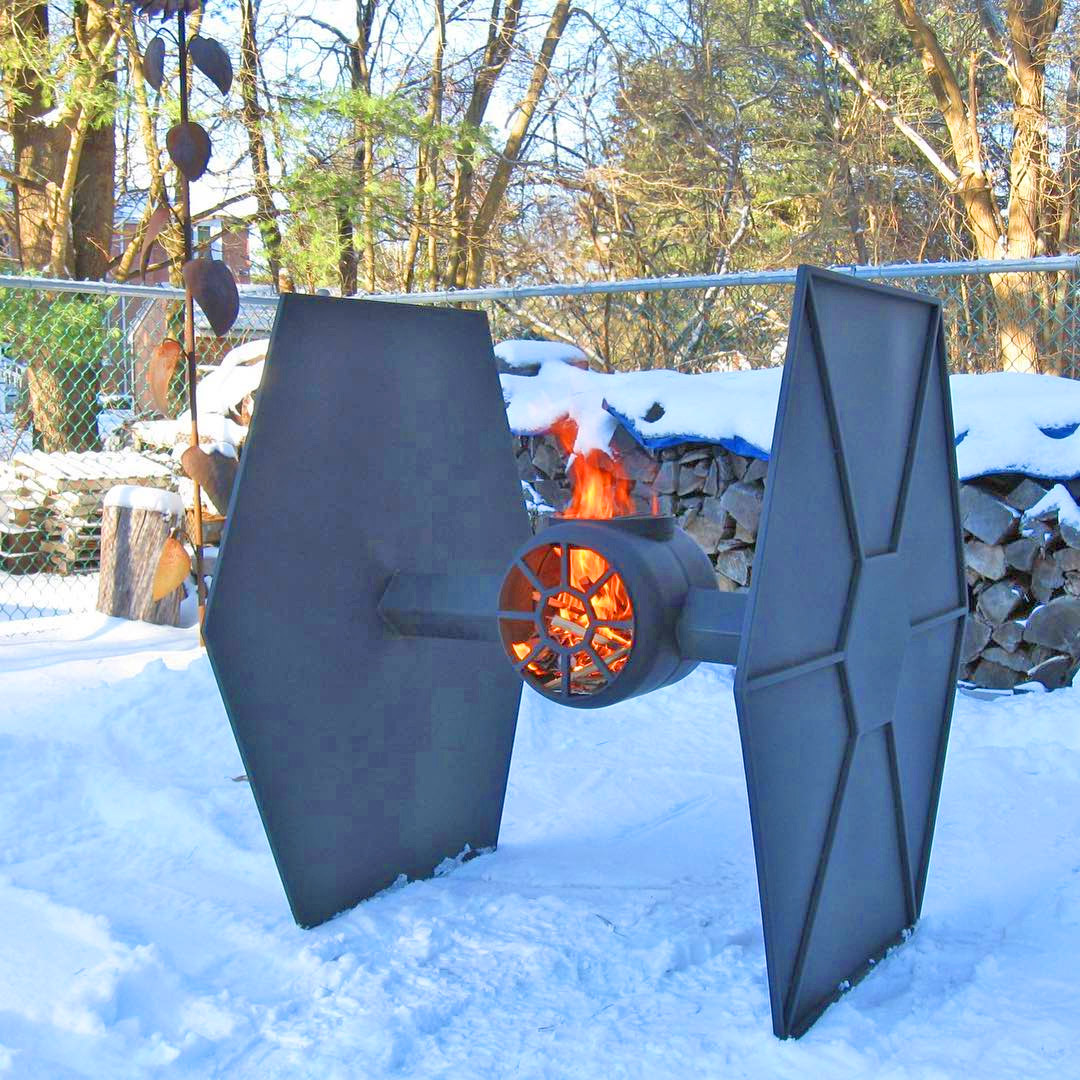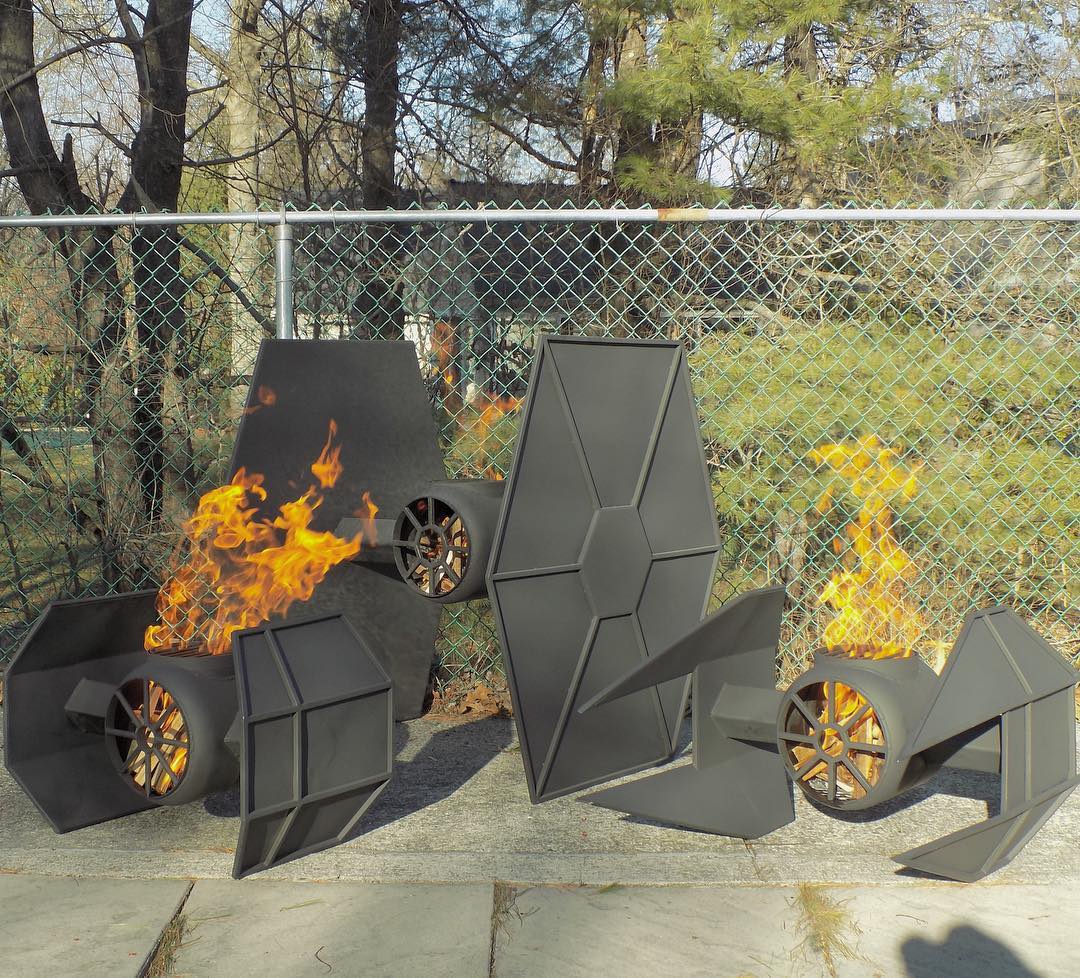 All images credit to: finney_metalart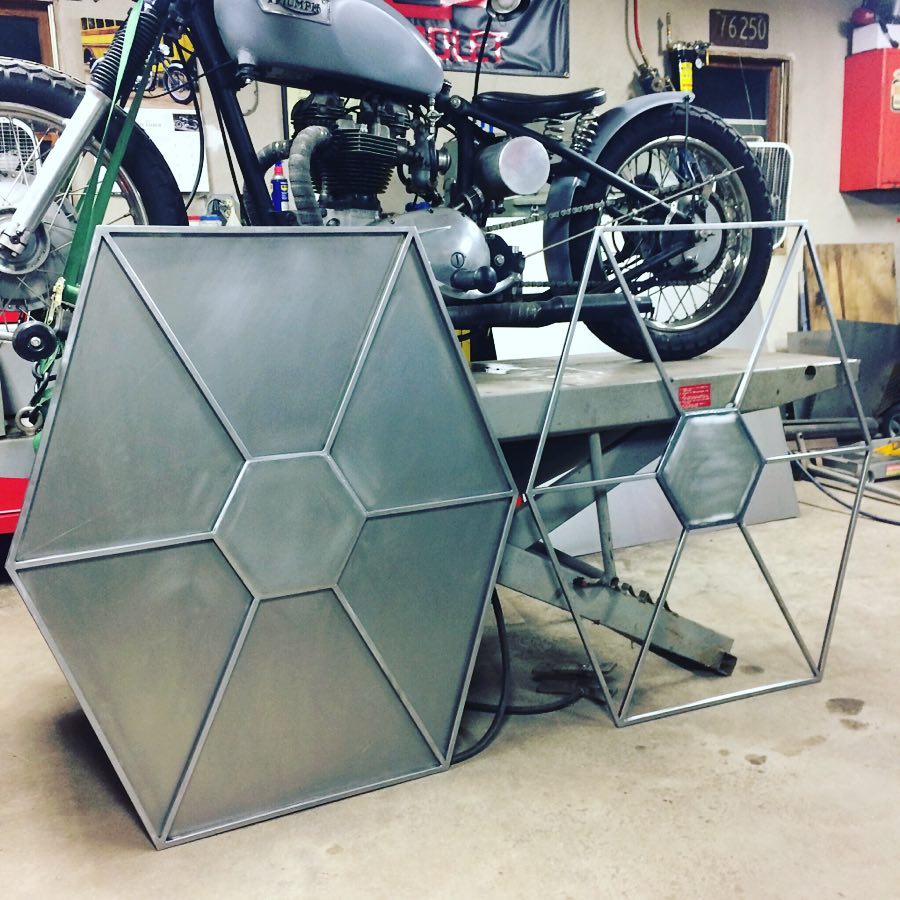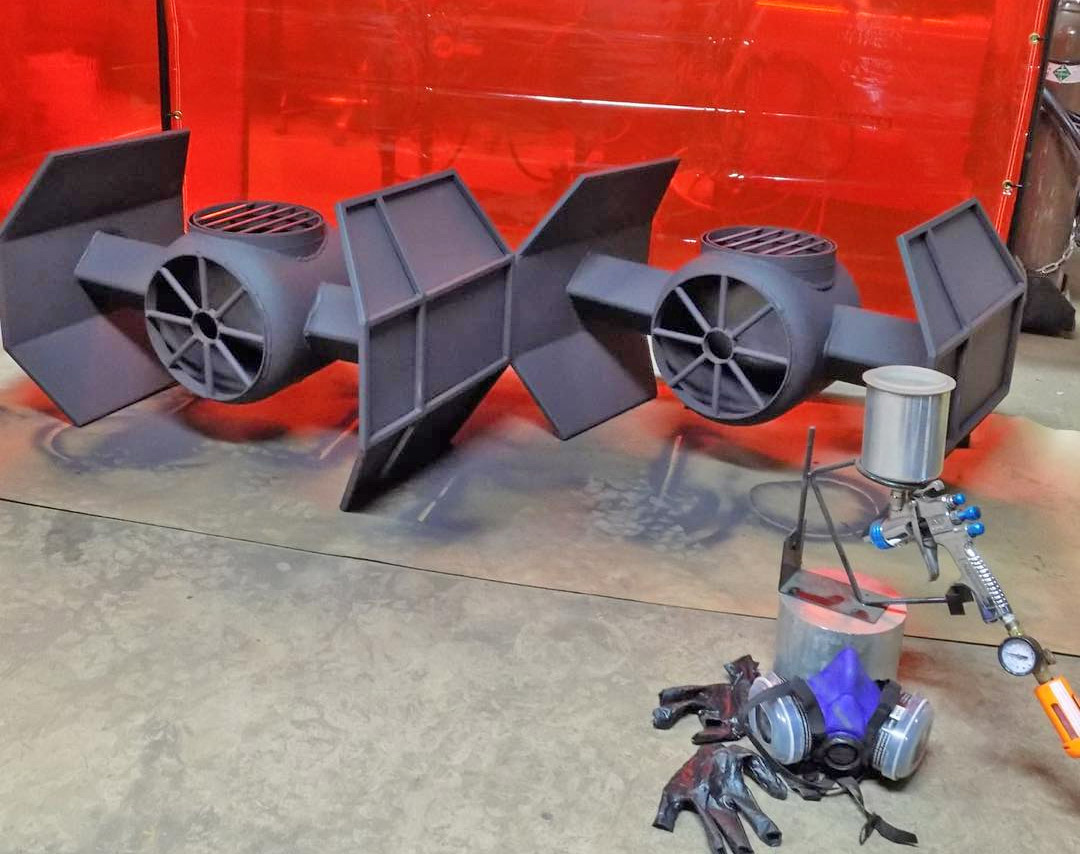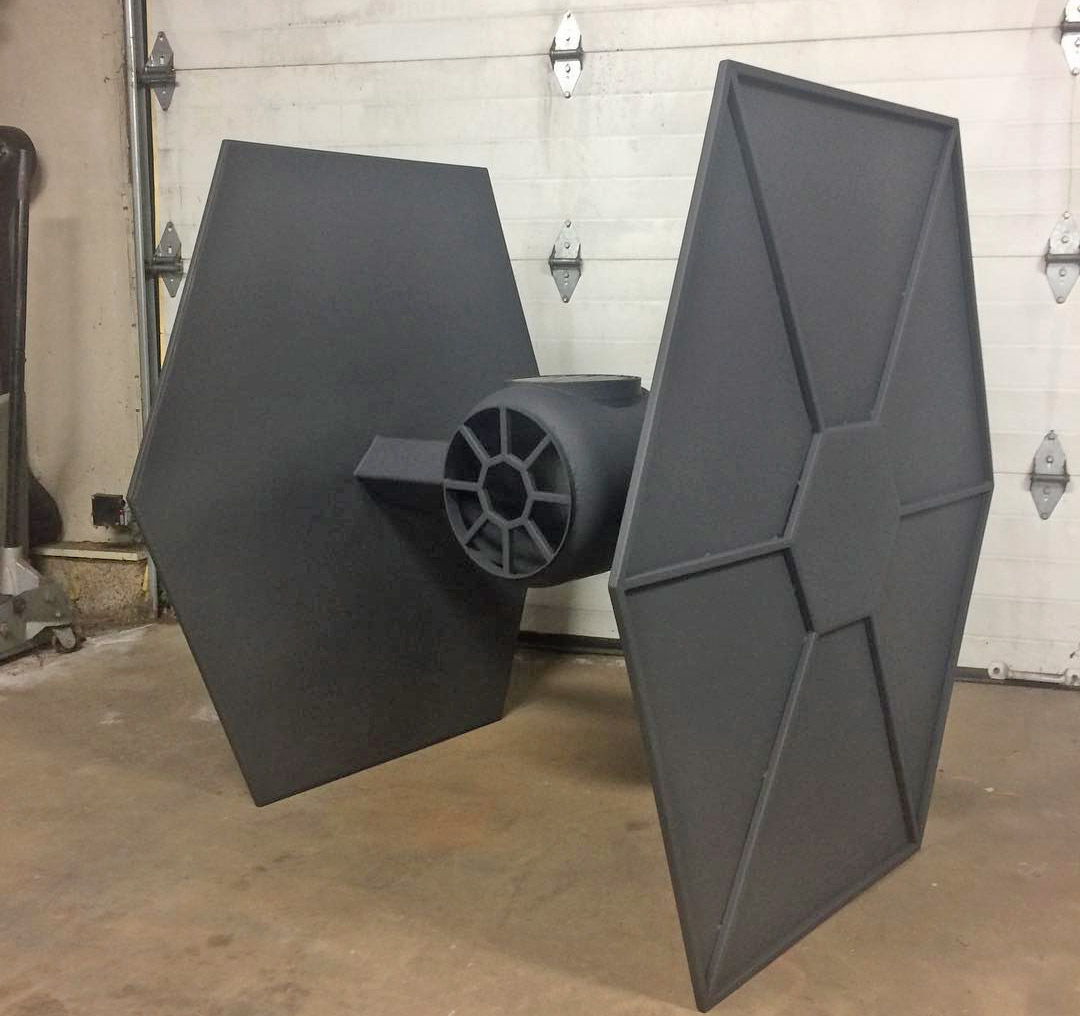 All images credit to: finney_metalart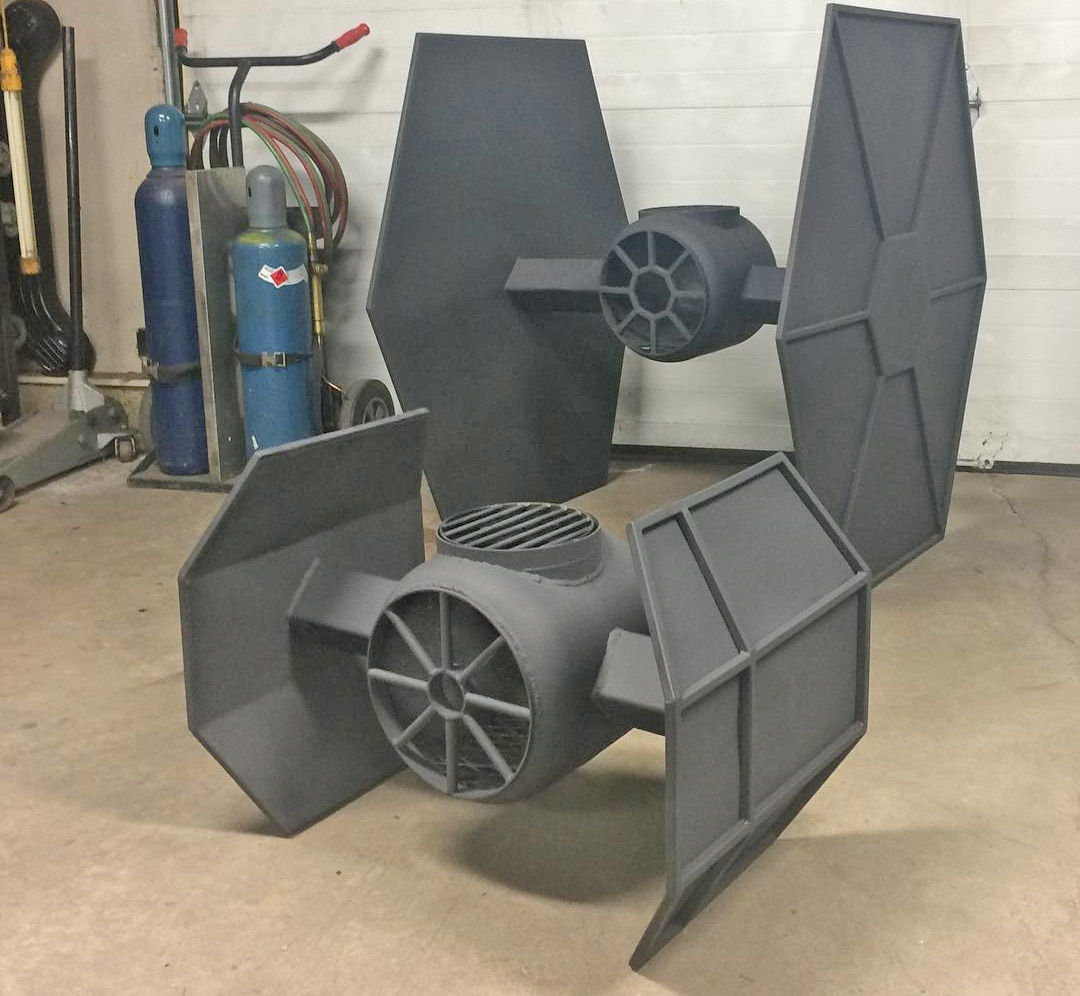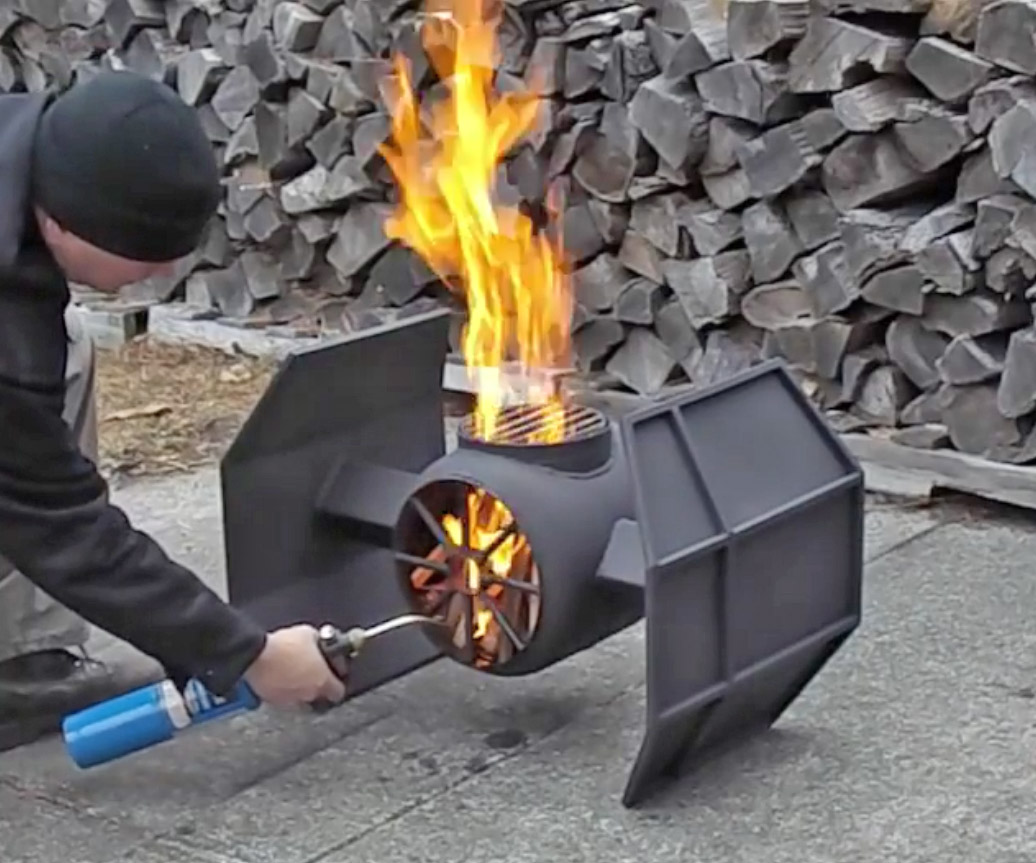 All images credit to: finney_metalart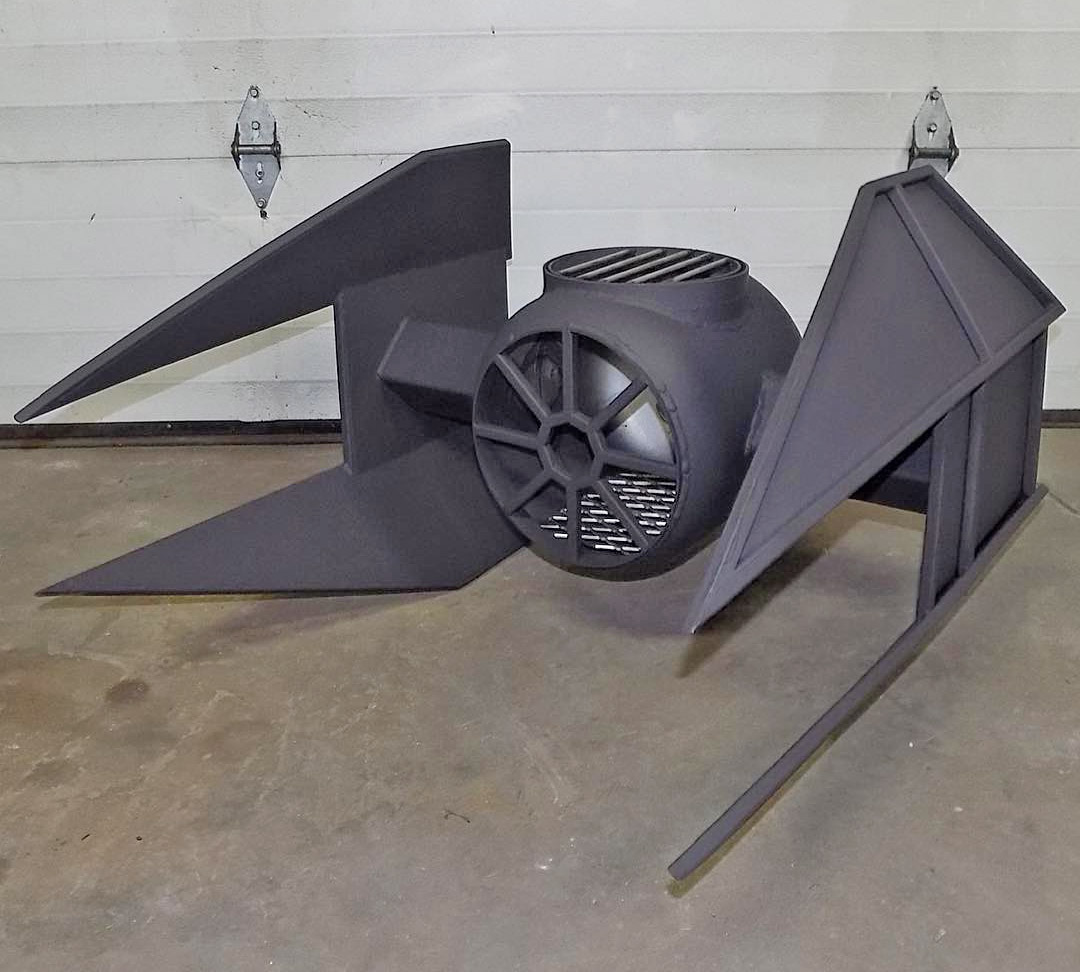 All images credit to: finney_metalart