El Purista Leather Smoking Arm Chair With Slide Out Storage Pockets
By Ryan on 05/11/2016 10:02 AM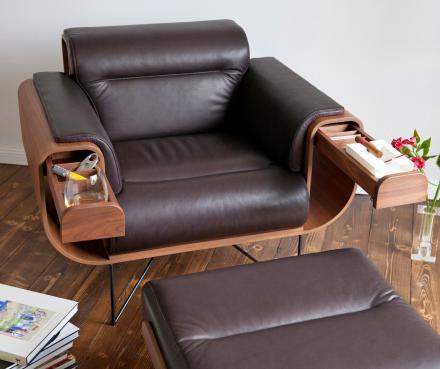 I like my cigars like I like my women, 7 years old and coming from Cuba in a burlap sack. Offensive jokes aside, this classy smoking chair made from Spanish Cedar Wood and elegant brown leather features a set of slide out arm rests that have hidden drawers to store your smoking goods, or other miscellaneous items like lighters, bottle openers, rolling papers, or pipes. Plus there's a cup holder on one of the slide-out arm rests to hold your glass of scotch.
Under the two armrests are 2 cubbies for storing larger items like a bottle of wine/scotch, a few books, or the daily newspaper, which is just what a cigar smoker needs to live a fulfilling life. The classy smoking chair also comes with an ottoman made from the same type of wood and leather for a true relaxing spot for smoking your favorite cigars.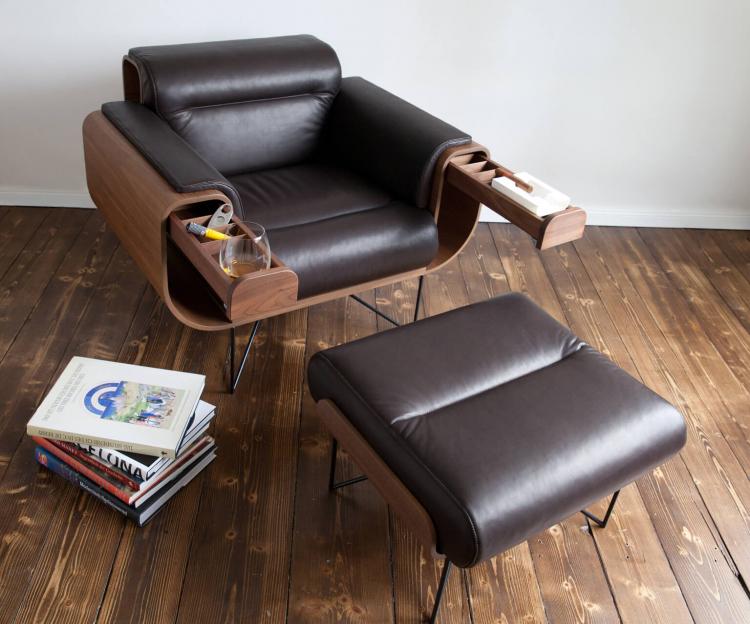 Named the RA 1:15 and made by a company called El Purista that's based out of Dresden Germany, the classy leather smoking chair is made from pure, environmentally friendly aniline leather that has a smooth and soft feel, along with cedar and beech wood that come from a sustainable German forestry.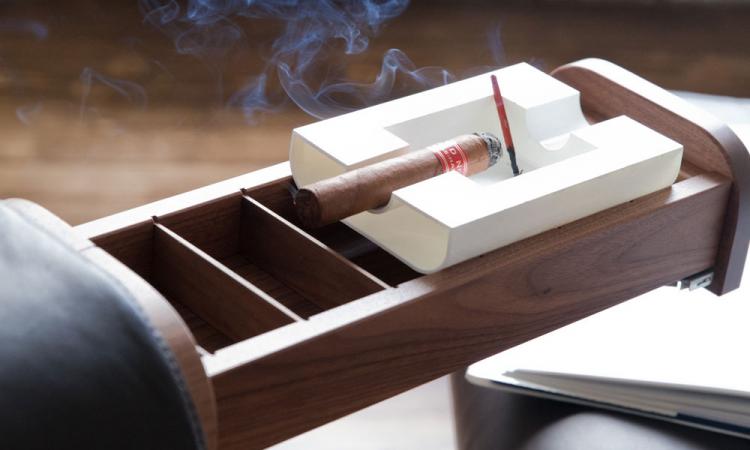 Unfortunately the chair is note quite for sale yet and the price is not yet determined. Check out their website for updates on the price and release date of the chair.