Slick Shotz: Sealable Plastic Flasks For Easy Alcohol Smuggling
By Ryan on 04/19/2016 7:30 AM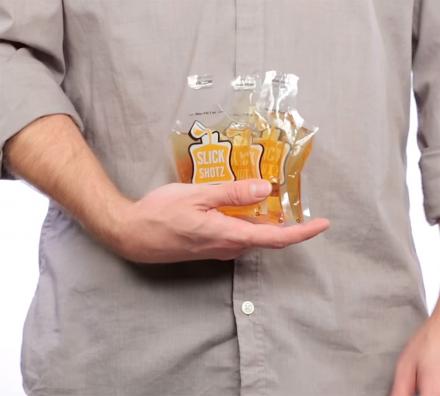 Slick Shotz are a set of disposable plastic containers that you can use to smuggle booze onto a cruise, into a sports stadium, or into a concert in lieu of a flask that you'll need to bring back home with you. To use them, simply fill them up with your favorite booze, and use the included heat-sealer to seal the bag shut, then using the included permanent marker, write what the shot container contains. The shot bladders easily fit into a pocket, purse, bag, or even your bra for easy concealment from bouncers and security. When ready to consume, the shot glass bladders easily tear open and can be simply thrown away when you're done with them.
The Slick Shotz come in a pack of 25 flexible booze containers and each one can hold up to 3 oz of liquid. Perfect for at the beach, sporting events, concerts, night-clubs with very expensive drinks, golfing, or even camping, the Slick Shotz are made from BPA free plastic, are very flexible, able to be recycled, and even able to be reused if you feel so inclined.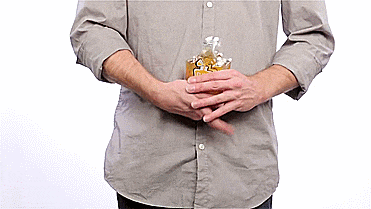 Buy the entire Slick Shotz kit which includes a pack of 25 shot bladders, a heat-sealer, and a marker, and when you've used all the shot containers you can buy a 25 count refill pack of bladders for just a few bucks. Or you can always check out their website for more info.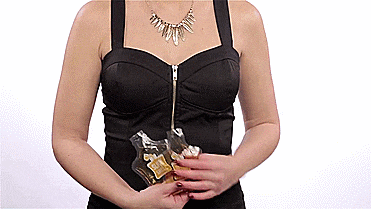 Check out the Slick Shotz sealable plastic flasks in action via the video below.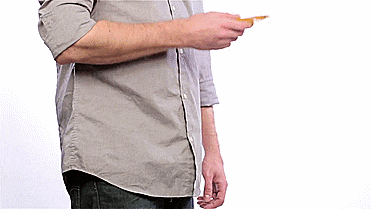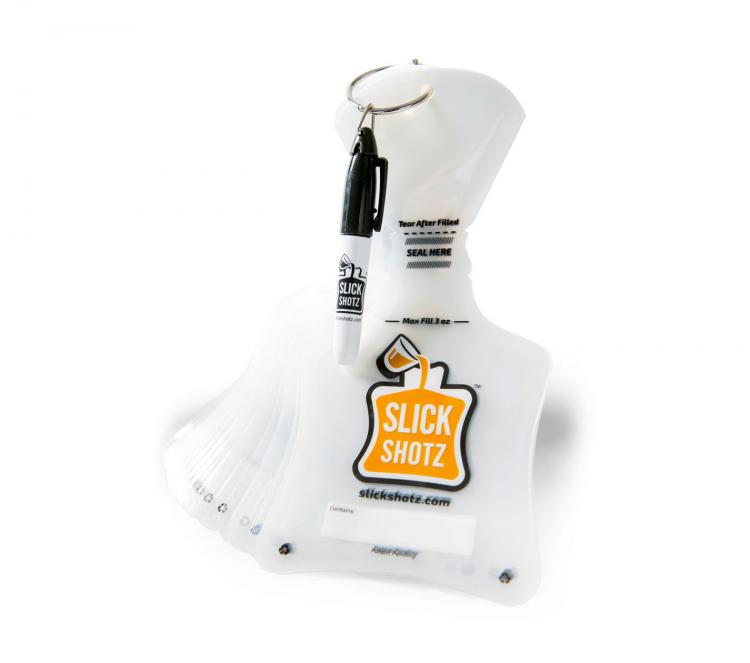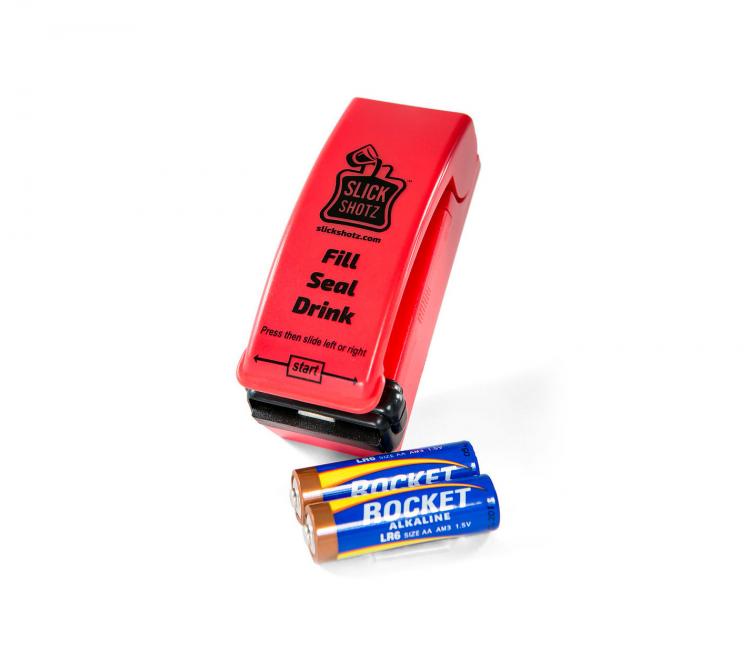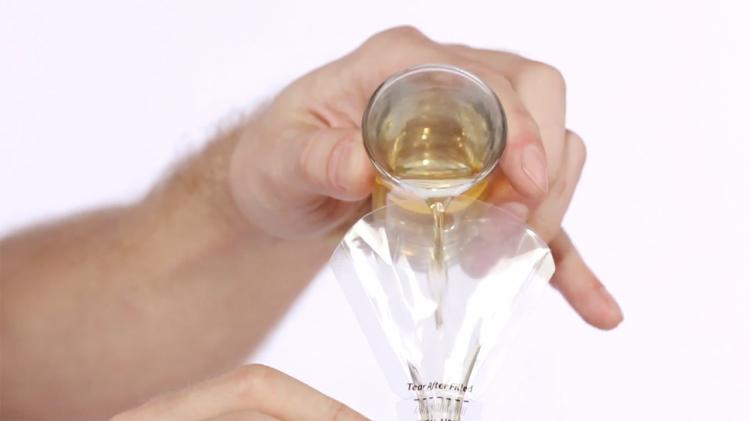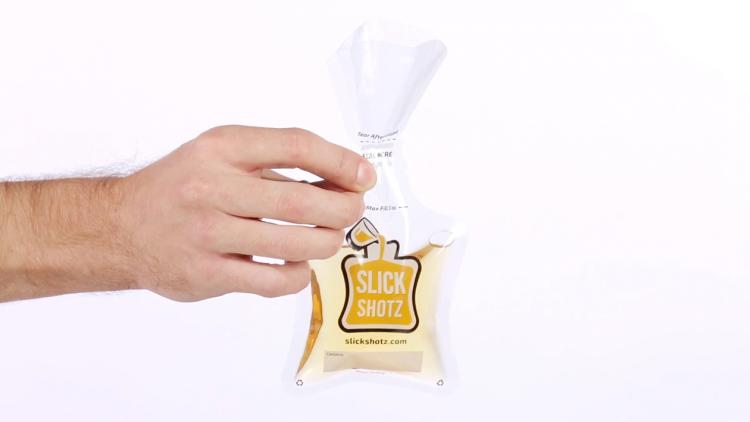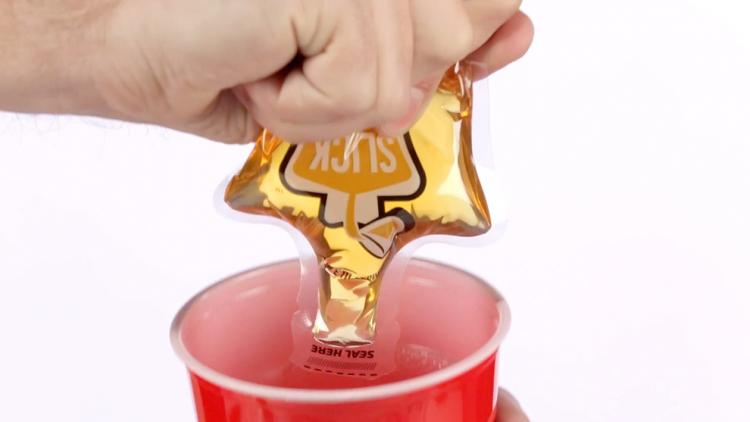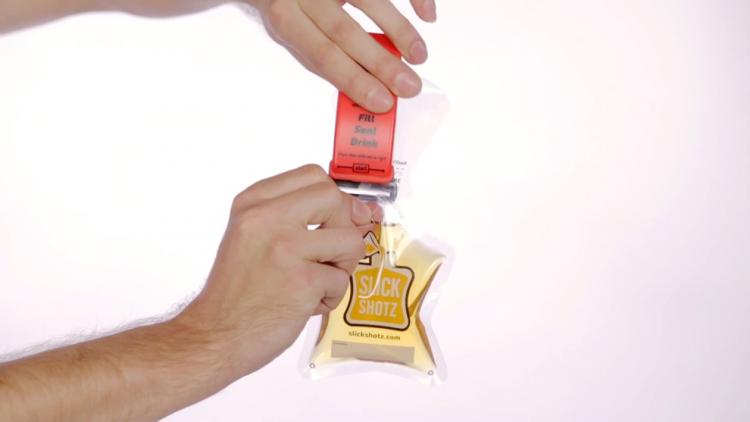 Subscribe To Our YouTube Channel