SKINZIT: An Electric Fish Skinner That Skins Fish in Seconds
By Ryan on 04/27/2017 9:31 AM (Updated: 06/05/2018 7:54 AM)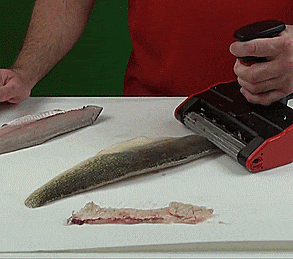 If you fish or hunt a lot, you may be used to how disgusting skinning a fish can be. But to these delicate daily moisturized hands, that activity is still a bit gruesome. Skinning a fish is kind of an art, and must be done just right as to not essentially destroy the fish and ruin any chances of eating it in the future. The SKINZIT is an automatic fish skinner, that lets you easily skin a fish in just seconds, and it does it perfectly every-time.
How it works is, you start by removing the rib bone of the fish by facing the skin down on the table. Place the fish skinner at a 45 degree angle over the end of the fish just before the rib-cage. Then just squeeze the throttle to start the roller spinning. Move the roller into the ribs in a forward motion. Within just a quick second or two, the ribs will be removed and you can move onto the other side.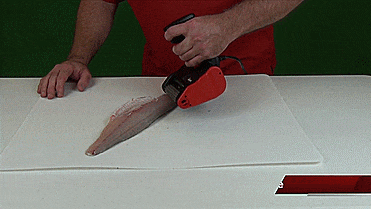 Flip the fish over so that the skin is facing up and place the fish skinner by the head-side of the fish. Apply pressure to the trigger, and slowly move forward to remove the skin from the fish. Once there is around an inch of skin left on the fish, release the throttle, and pull the rest of the skin away from the fish.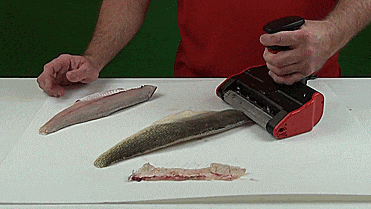 The SKINZIT is the fastest and cleanest way that you can remove the rib bones from a fish and completely skin a fish fillet. The device also can easily come apart to clean after the cleaning process is done.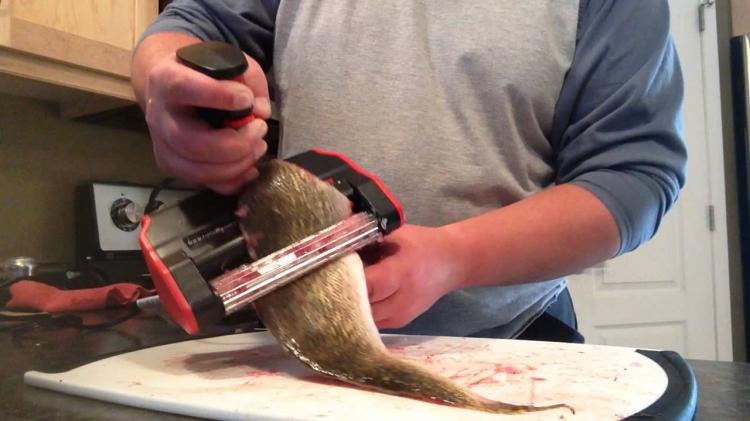 The SKINZIT automatic fish cleaner works with pretty much any type of fish with scales, including walleyes, bluegill, perch, bass, sunnies, crappie, and more.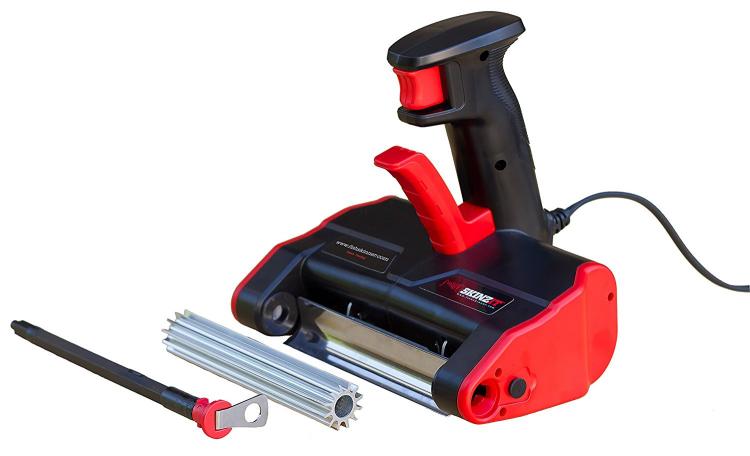 The automatic fish skinning gadget is powered by plugging it into any wall outlet, is so easy to use that anyone can use it, will clean your fish in half the time it would normally take, has a two-step power-on for safety, is great for use both indoors and outdoors, and comes with a 9.5 foot power cord.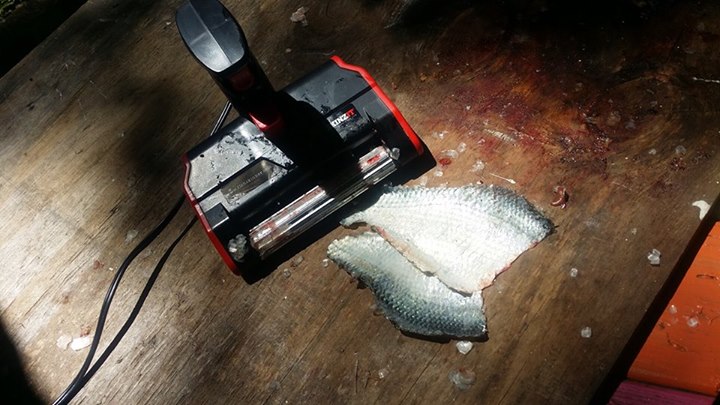 Check out the SKINZIT automatic electric fish skinner in action via the video below.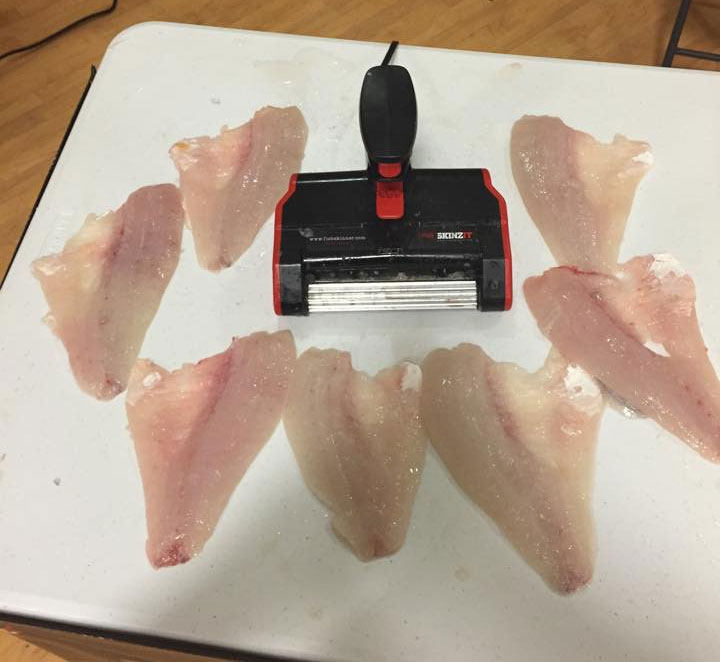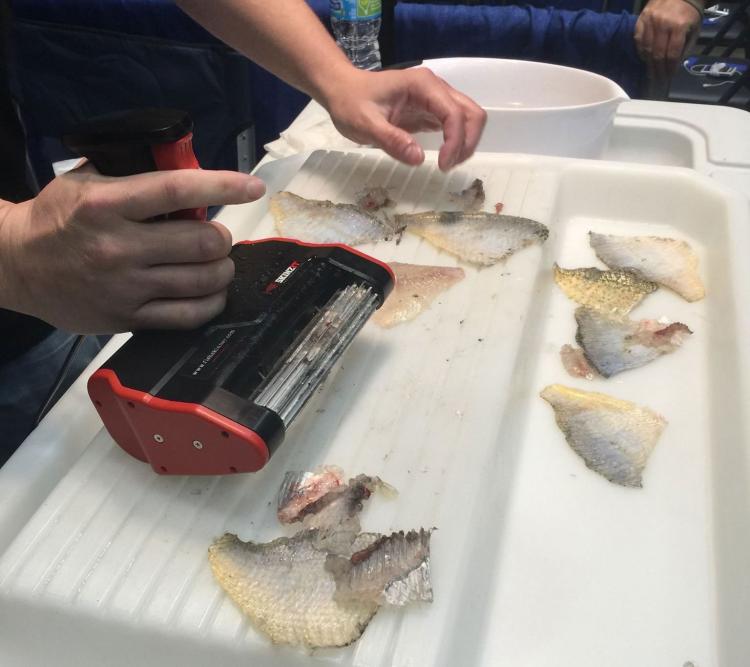 Subscribe To Our YouTube Channel