Rideamals: An Interactive Ride-On Pony Scooter
By Ryan on 02/07/2019 11:03 AM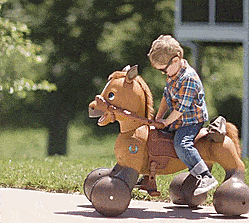 Every kid wants a pony, that's a fact. The only thing is, they never said it needed to be a real live pony, so this artificial intelligence interactive pony might get the job done, at a fraction of the cost. They're called Rideamals, and they're essentially robotic animals that your child can ride around on like an electric scooter and it looks and behaves like a real pony.

Add-ons: Barn | Pony Show Kit

Not only does the pony work like a scooter that your child can ride on, but it's also very interactive, such that you can feed him a carrot and see his movements and hear munching noises, dance around with him and he'll interact back, you can pet and hug him with different interactive sounds and movements, and you can even walk him by pulling his rungs and have him trail behind you.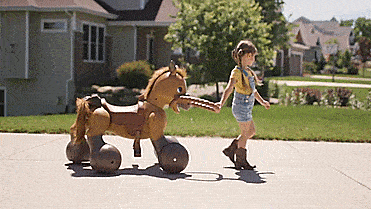 The interactive rideable pony has 100 unique sounds and movements to ensure each time you play with him it's a little bit different. The robotic pony features a motorized head, ears, eyes, along with a wheel for each leg.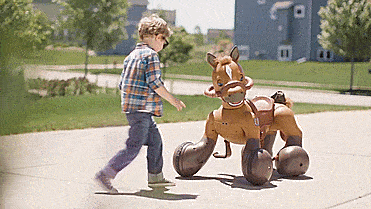 The pony scooter uses rubber traction strip tires that make riding him super smooth and easy. Scout as so he's called can move at up to 3.5 miles per hour while trotting, or you can gallop which gets him going up to 4 mph. He can also be moved in reverse at 3.5 mph as well.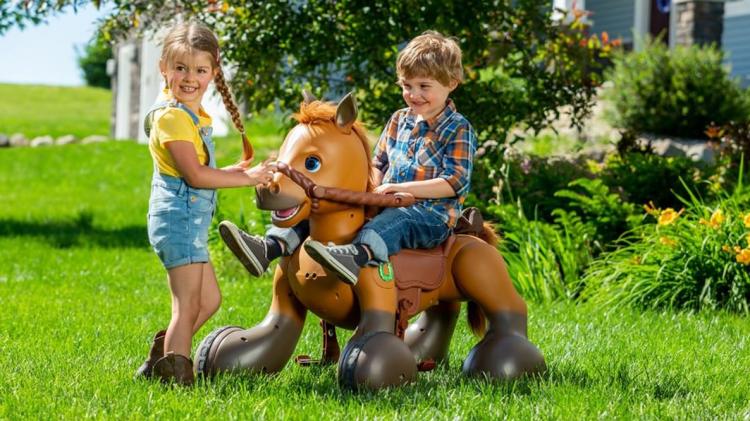 You can control his speed right from the horses reins, press and hold the button on the reins to accelerate, and release it to stop. Just flip the reins over to the front of his head to walk him and use the buttons to move him.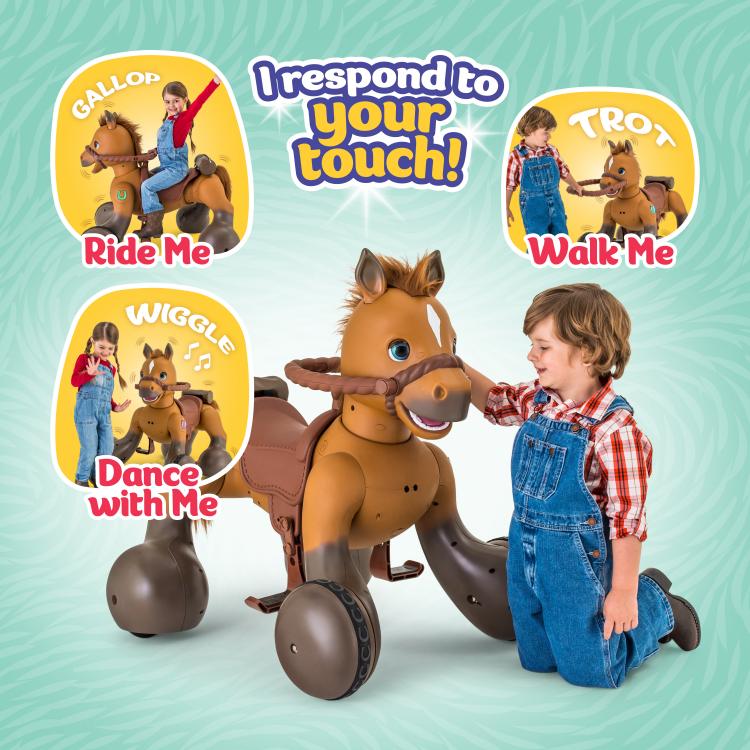 He features an internal rechargeable battery that takes just 1 simple step to recharge him. It uses a 12-volt battery that takes around 10 hours to fully charge, he has a weight limit of 70 lbs, is best suited for kids aged 3 and up.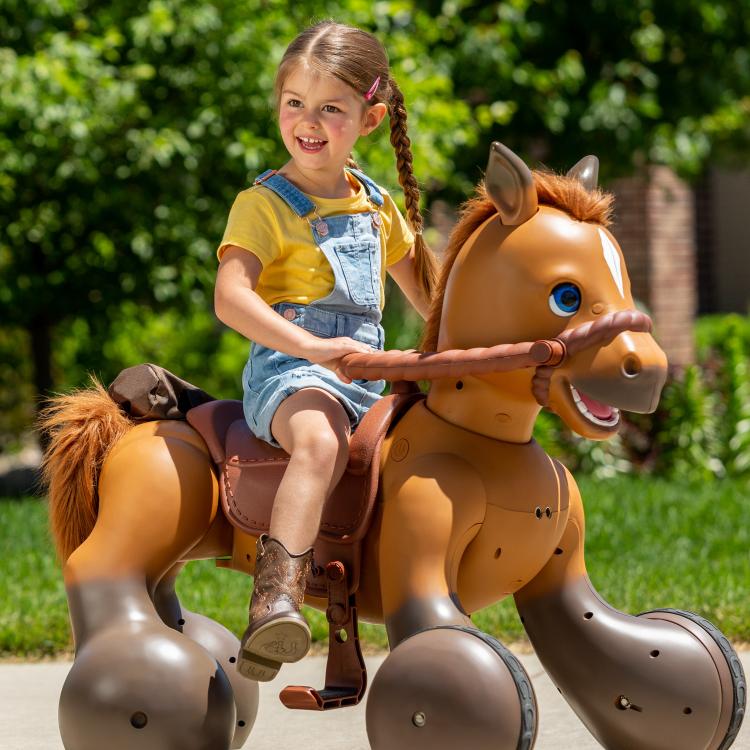 You can press the horseshoe button the side of the pony to have him dance for you. Just make sure your child is in front of the pony. You can also pet and brush Scout and his ears will move when his mane is brushed.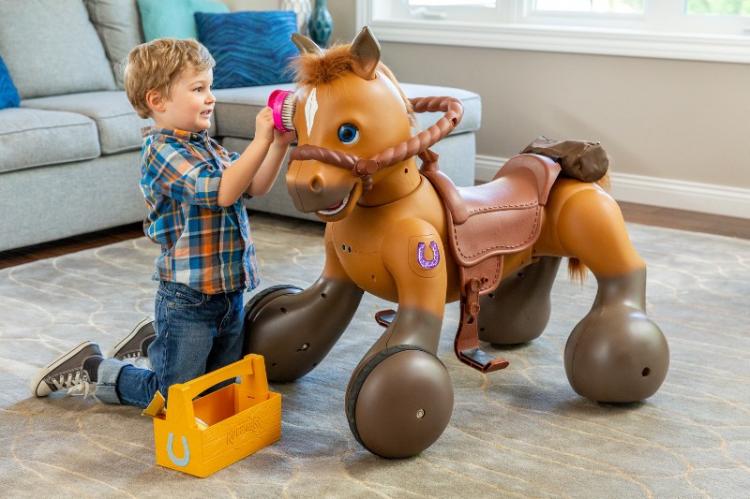 Check out the Rideamals interactive rideable pony scooter in action via the video below.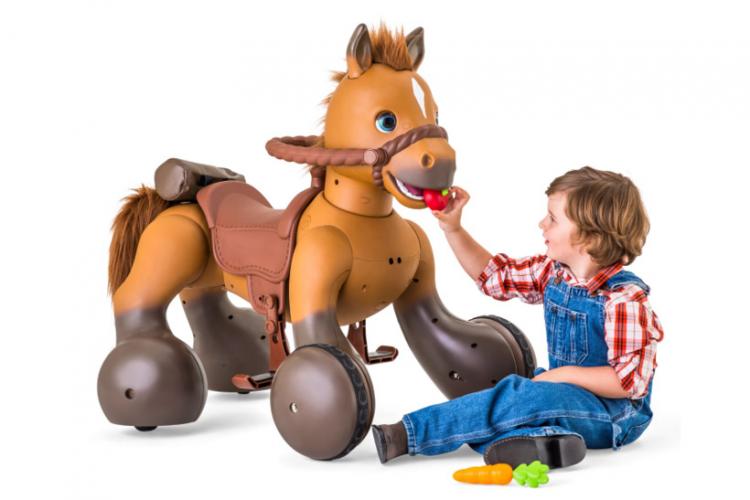 The interactive pony scooter comes by himself by default, but you can add on a barn tent to store him in that has barn doors that open and close, and they also offer a pony show accessory kit which is a tool box that's filled with brushes, trophies, sugar cubes, brushes, and more.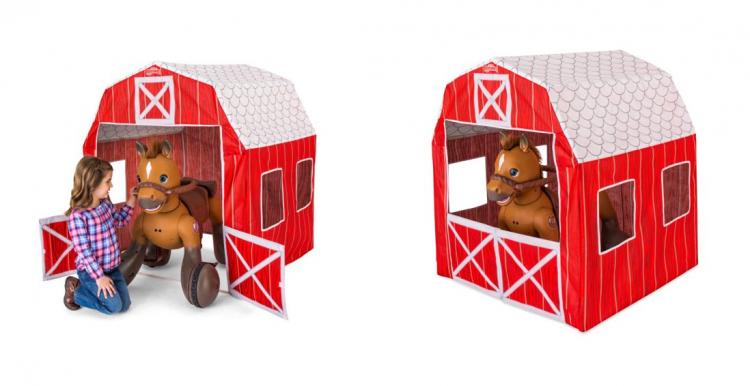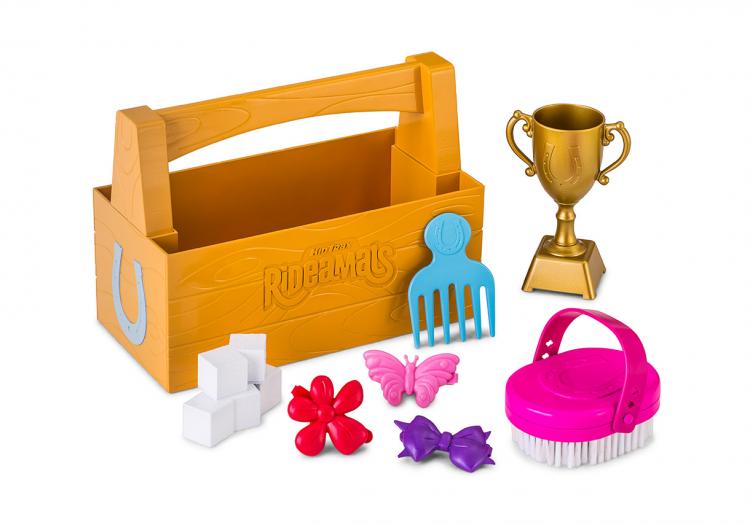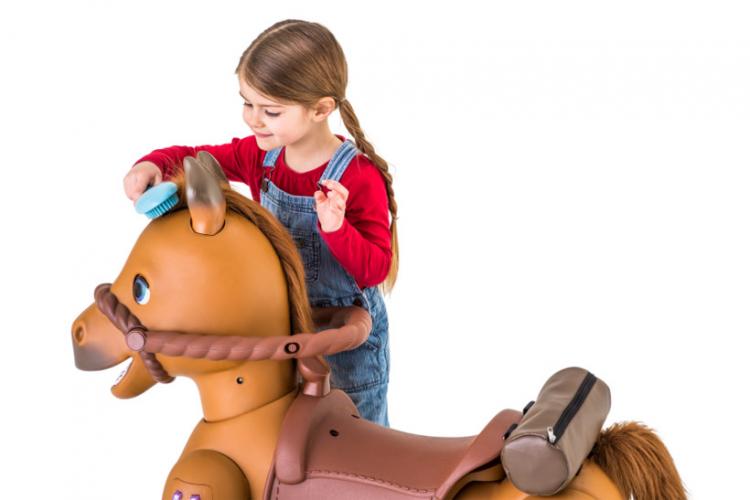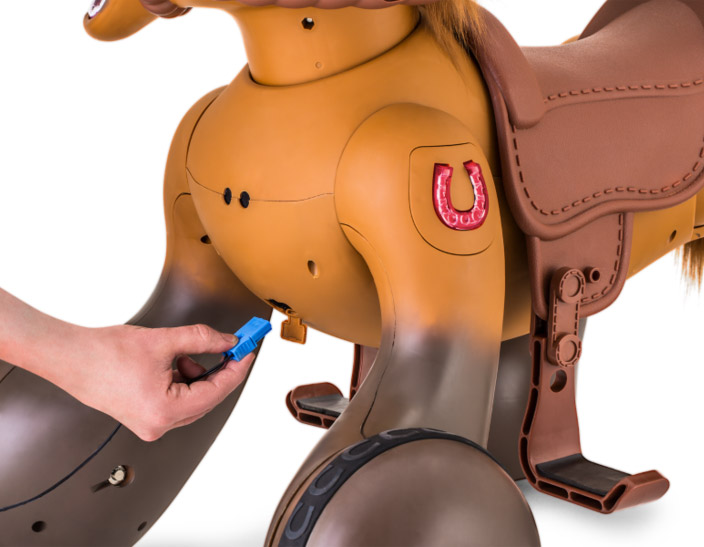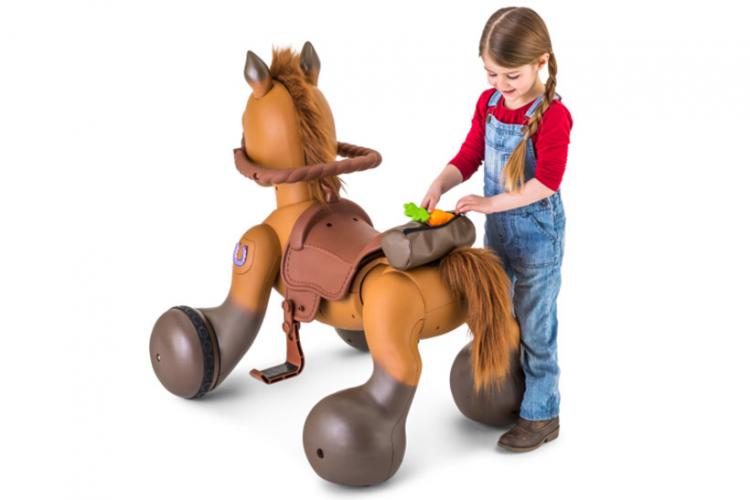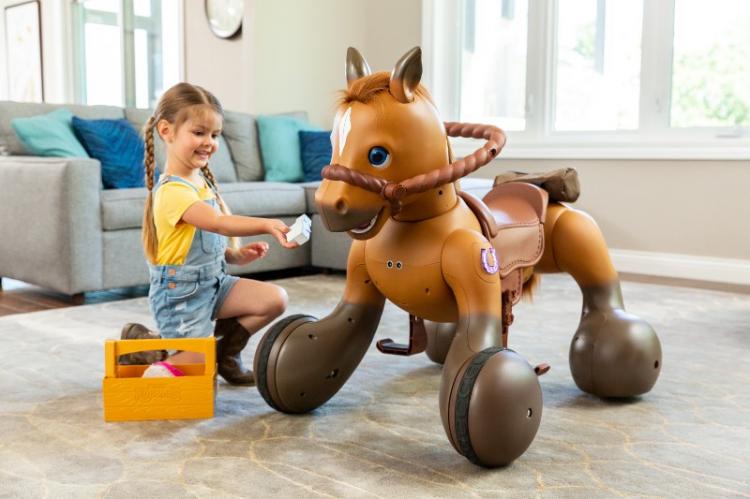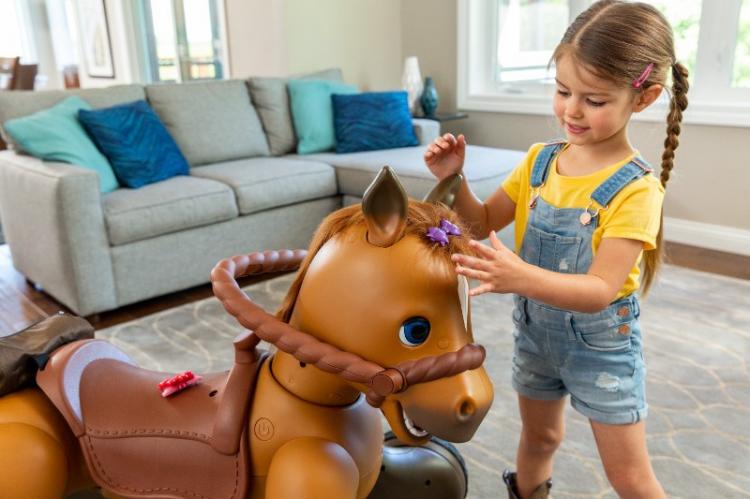 Subscribe To Our YouTube Channel