Pull String Vegetable Dicer
By Ryan on 11/25/2018 10:45 AM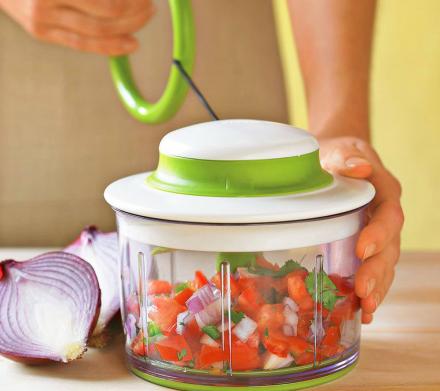 There's nothing worse than dicing vegetables, especially onions! You end up with more tears than actual onions! If you hate cutting vegetables as much as I do, this pull string vegetable dicer will be your new best friend. No electricity or batteries needed for this vegetable dice, as it's powered just by your hand.
To use the pull string vegetable dicer just put the ingredients in the container that you want diced, twist and lock the lid, and pull the cord over and over again to spin the chopping blades and dice whatever's inside almost instantly. Anyone can do it and get perfectly diced vegetables every time.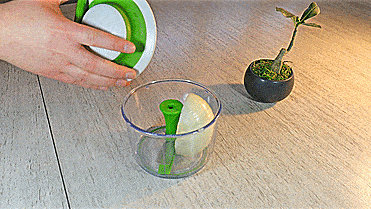 The pull string on the dicer is auto-retracting, so you'll be able to pull it over and over again until the dicing job is done. This handy kitchen gadget will be the ultimate time and tear saver in the kitchen.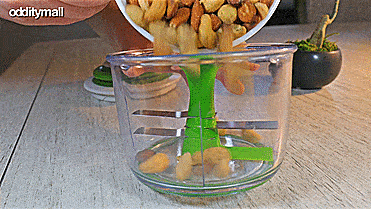 The pull string dicer chops large pieces of fruit, vegetables, boneless meats, herbs, nuts, and even ice, all by the power of your hand. You get power with no electricity needed. It even works to make your own homemade guacamole.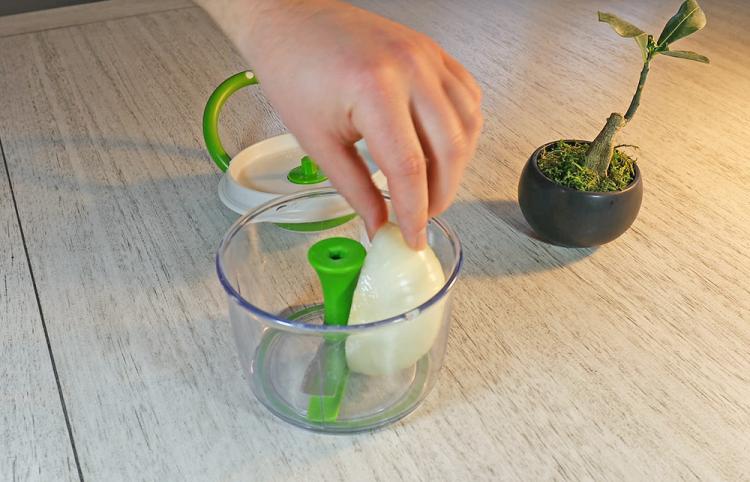 This hand-powered chopper is great for small kitchens, RVs, travel, and camping because you can do all of your chopping with one small gadget and it keeps things easy when it comes to cleaning.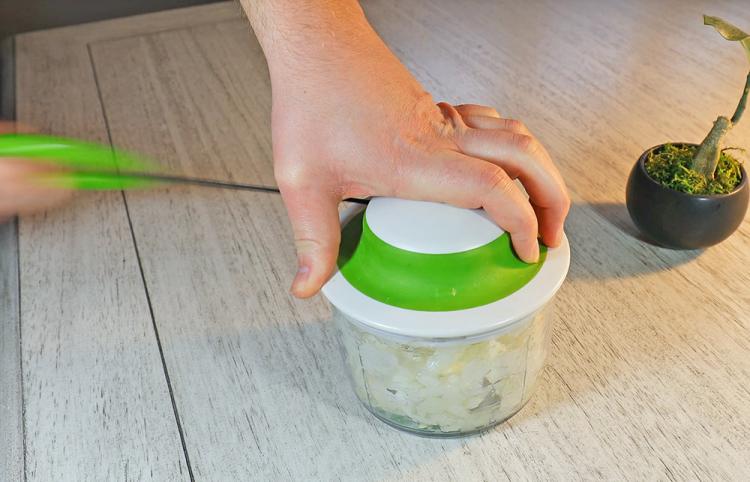 You can use it to make batches of pesto, hummus, salsa, guacamole, and more. It also comes with a sealing storage lid to keep your ingredients in the container. The dicer is dishwasher safe so you can wash the blades, bowl, and storage lid on the top rack, which makes cleanup afterwards a breeze.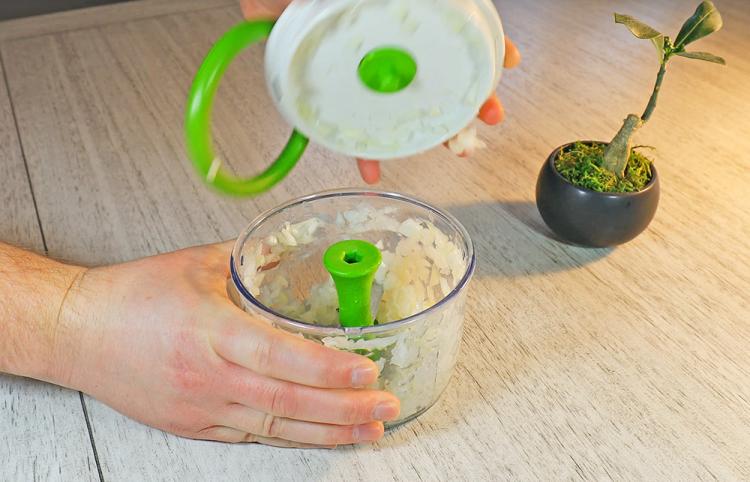 The pull string dicer has a large circular handle which makes pulling on it super easy and comfortable, comes with a storage lid so you can save foods right in the dicer container for later, it comes in a few different colors to choose from, and measures 5.2 inches tall x 5.5 inches in diameter.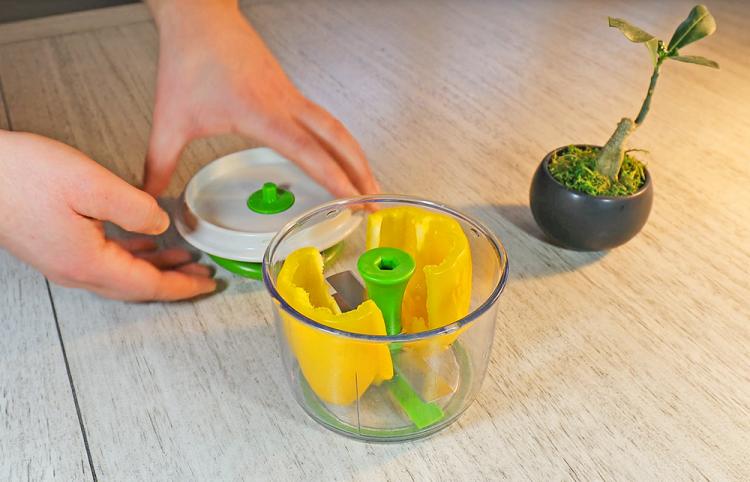 Check out the pull string vegetable dicer in action via the video below.