Presto Nomad Travel Slow Cooker - Portable Crock-pot
By Ryan on 10/08/2019 9:31 AM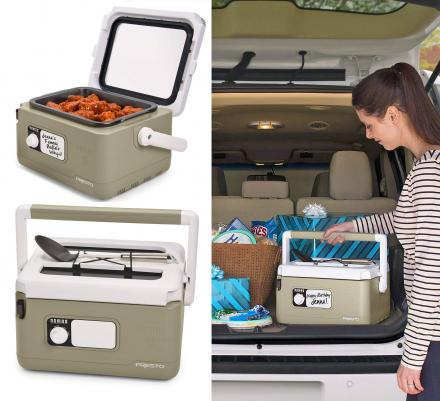 How many times have you had to haul your giant slow cooker around with you when going to a pot-luck or party where you need to bring a side or part of a meal? It's pretty inconvenient since they're really not made to be portable. But what if I were to tell you that someone made a slow cooker that's meant to be portable? It's the Presto Nomad travel slow cooker, and it's pretty amazing.

Sizes: 8 qt (tan) | 6 qt (red)
The Presto Nomad has a super handy portable design that makes it perfect to slow cook a meal, and then take it on the road with you wherever you go. It's got a locking top that seals the lid to prevent any spills, a handy swing-up handle for easy hauling, along with a rugged wide profile to prevent tipping over while in transport.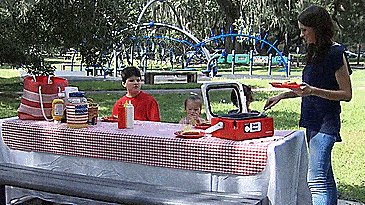 On the side of the portable slow cooker is a mini whiteboard that lets you write whatever you cooked inside the pot, so everyone will know what's inside without having to do any investigating.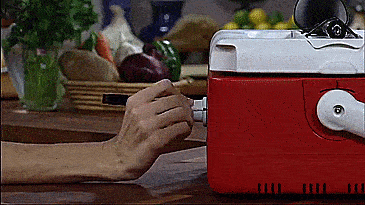 The portable slow cooker offers an 8 qt capacity that can feed a whole crew, it has a viewing window on the top to easily see what's inside without having to remove the cover, and the utensil holder doubles as a spoon rest so you don't get any surfaces dirty.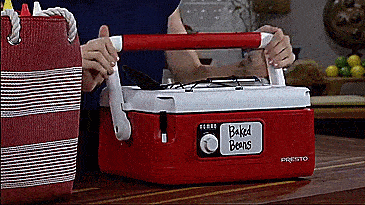 The cover and pot remove from the travel slow cooker for easy cleaning. It comes in 2 different colors to choose from: tan and red, comes in both a 8 qt and 6 qt versions, and measures 15.75 inches long x 12.25 inches wide x 8.5 inches deep.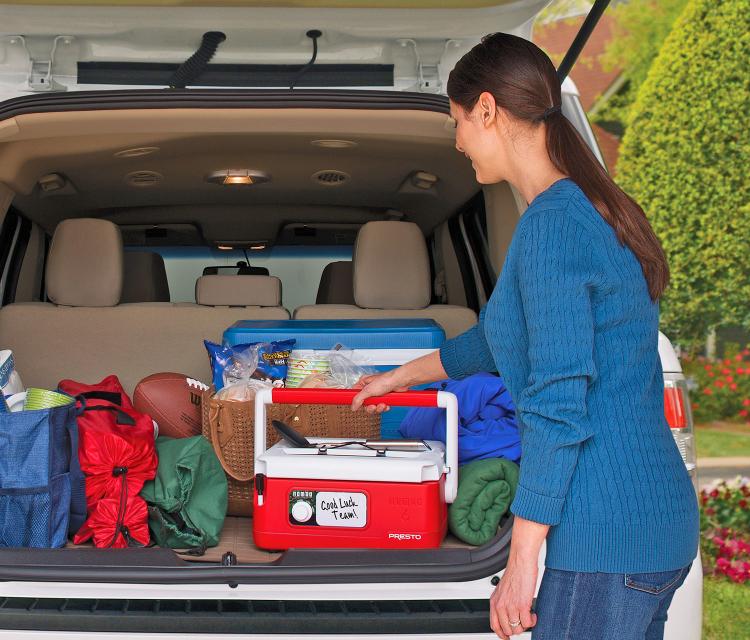 Check out the Presto Nomad travel slow cooker in action via the video below.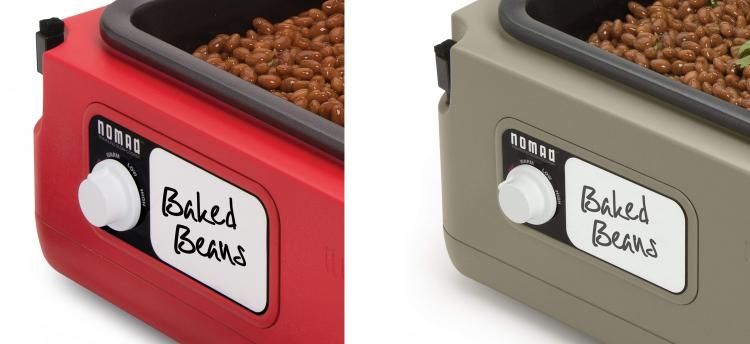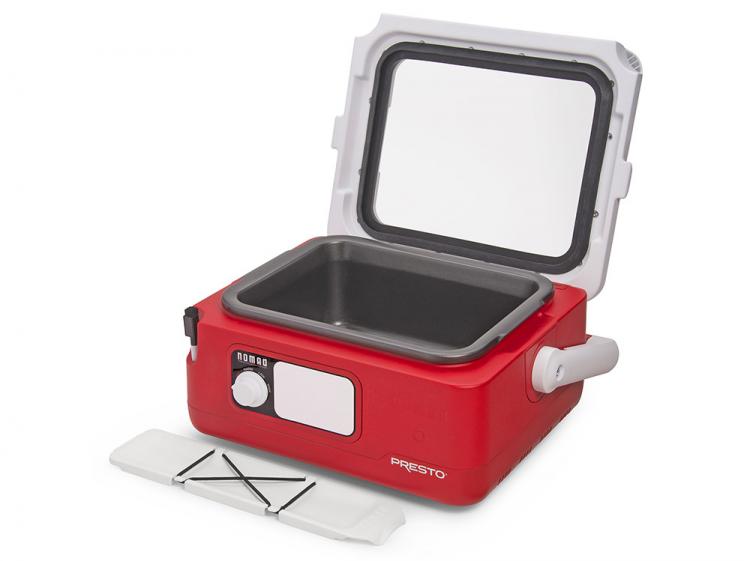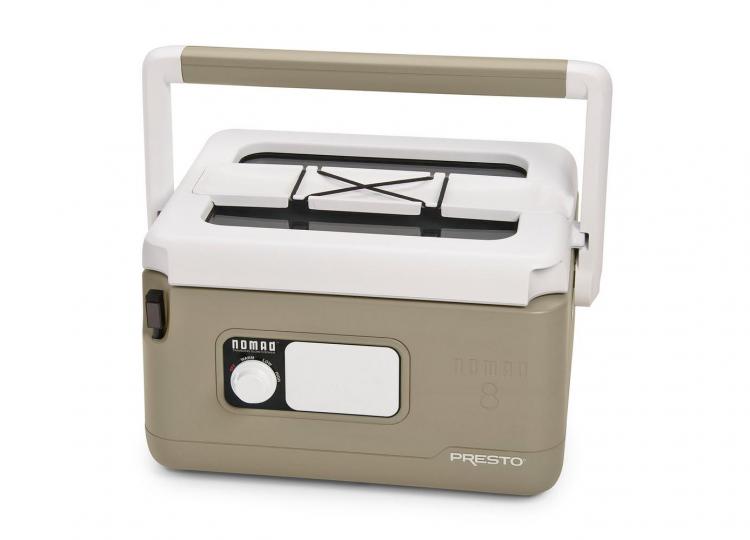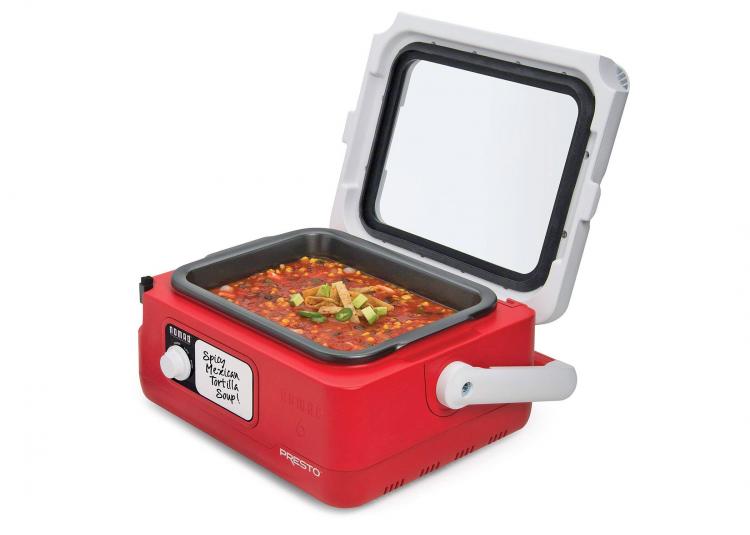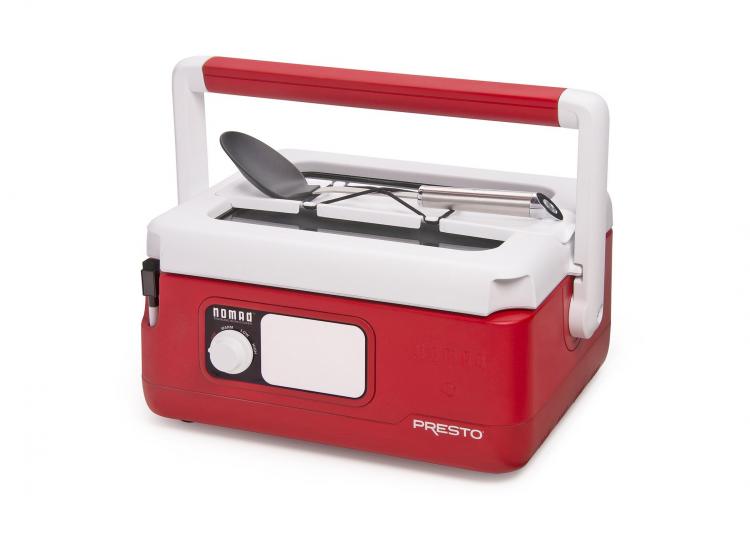 Subscribe To Our YouTube Channel