This Toilet Putting Green Lets You Practice Your Putting While On The Can
By Ryan on 04/06/2021 3:52 PM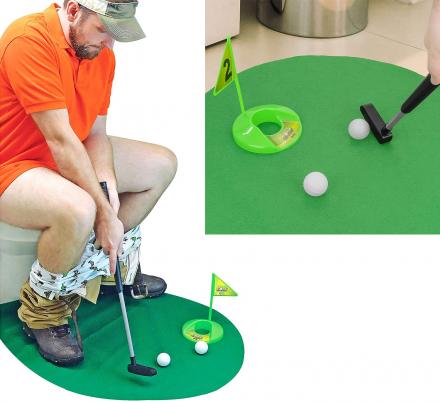 Avid golfers feel they need to practice every moment of their awakened life, unless they also listen to informative golf lesson tapes while they sleep, so while pooping they will still need to practice their golf skills. The toilet putting green lets you practice your putting skills while you defecate, lets you sink some balls, while you sink some turds... The toilet putting green sits on the floor and lets you practice your putting while you sit on the toilet, and comes with everything you'll need to start putting on the can.
The toilet putting green is shaped to wrap around the base of your toilet, so it'll fit perfectly with practically any toilet. Your feet seat comfortably on the green, while you use the mini golf putter to putt balls into a green cup with a flag. The best part? No caddy required, well unless you'd like someone giving you tips while on the toilet.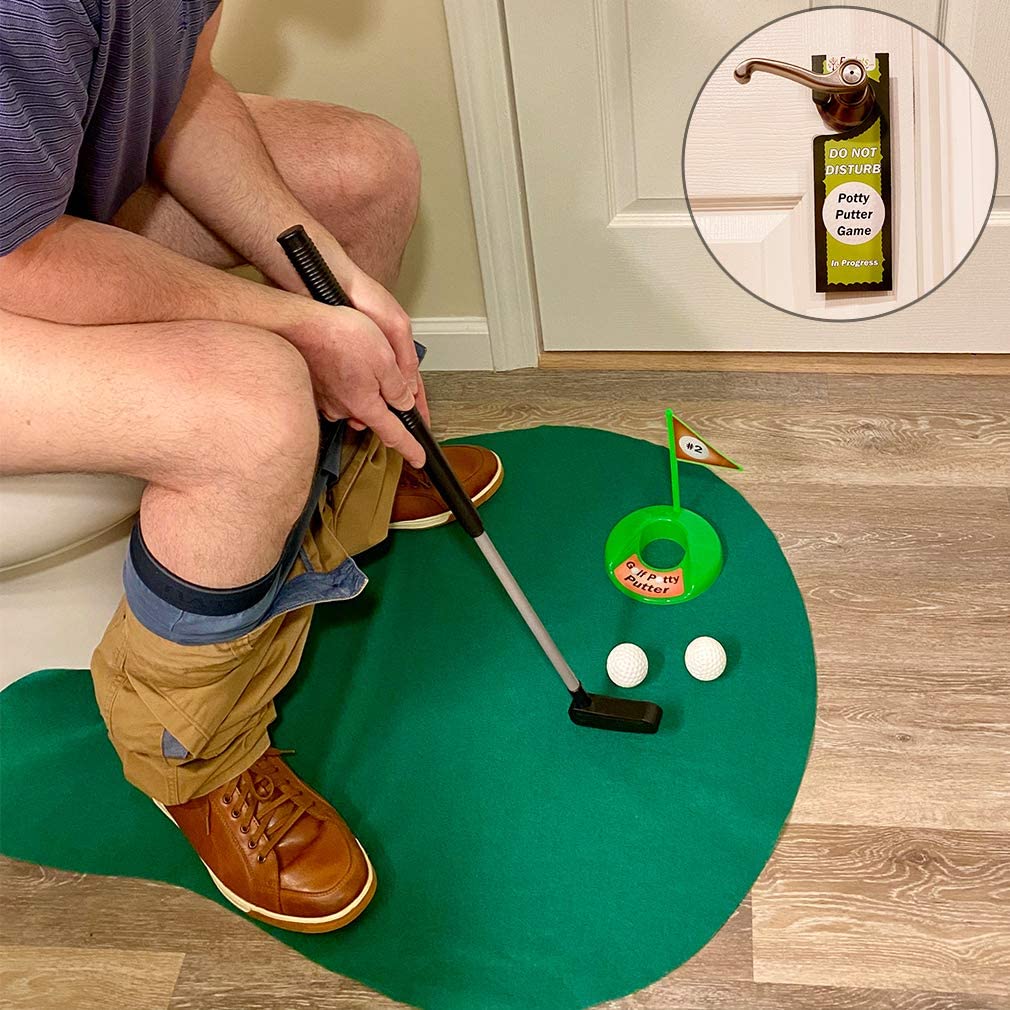 The toilet putting green comes with a putting green, a cup with a flag (which of course is labeled as the #2 hole), two golf balls, a putter, and even a do not disturb sign so no one walks in while you are doing your business. It's called the Potty Putter Toilet Time Golf Game, it's meant for golfers of any experience, and is sure to be a funny conversation piece for anyone who uses your bathroom and sees it. Just make sure you wash the club from time to time, and of course wash your hands after using!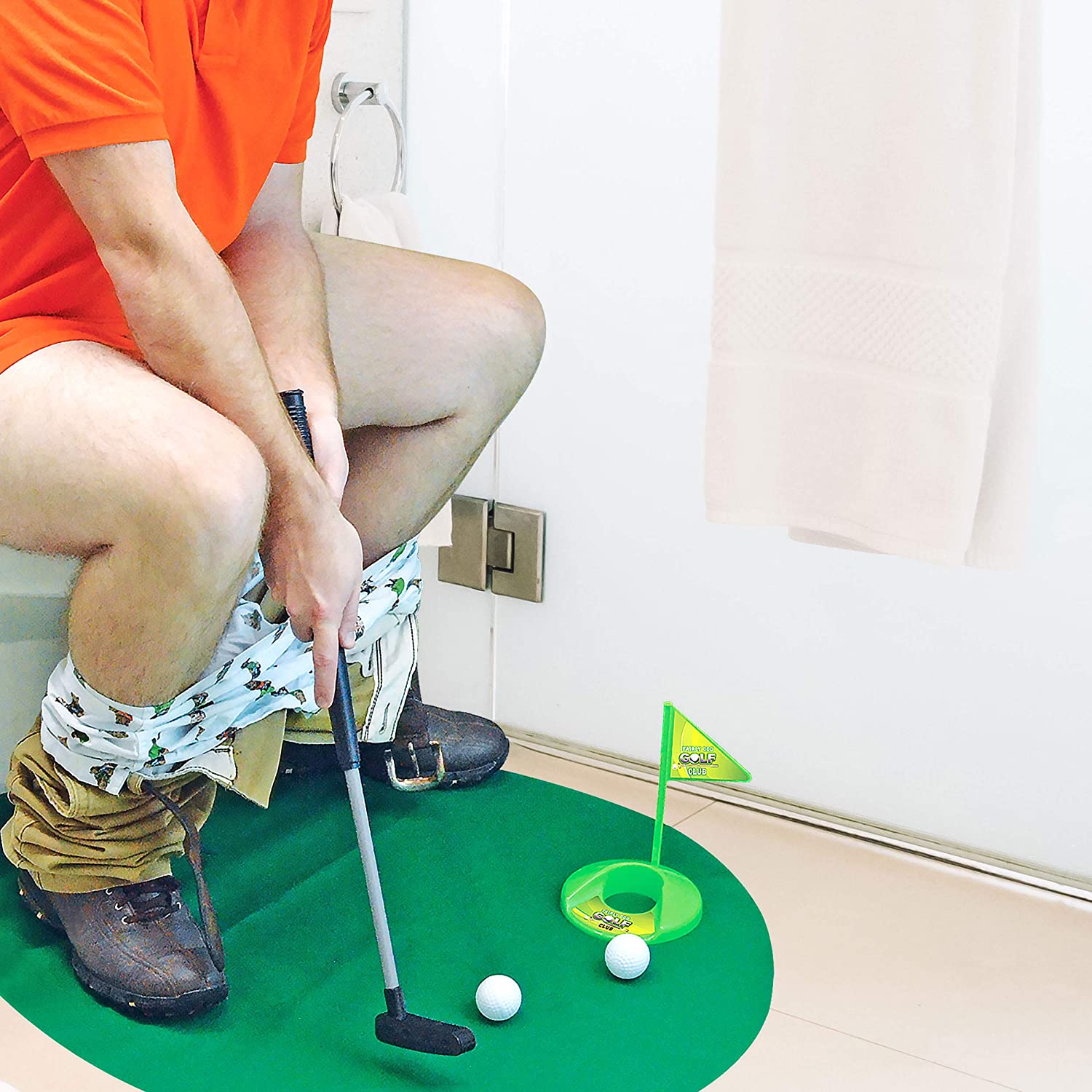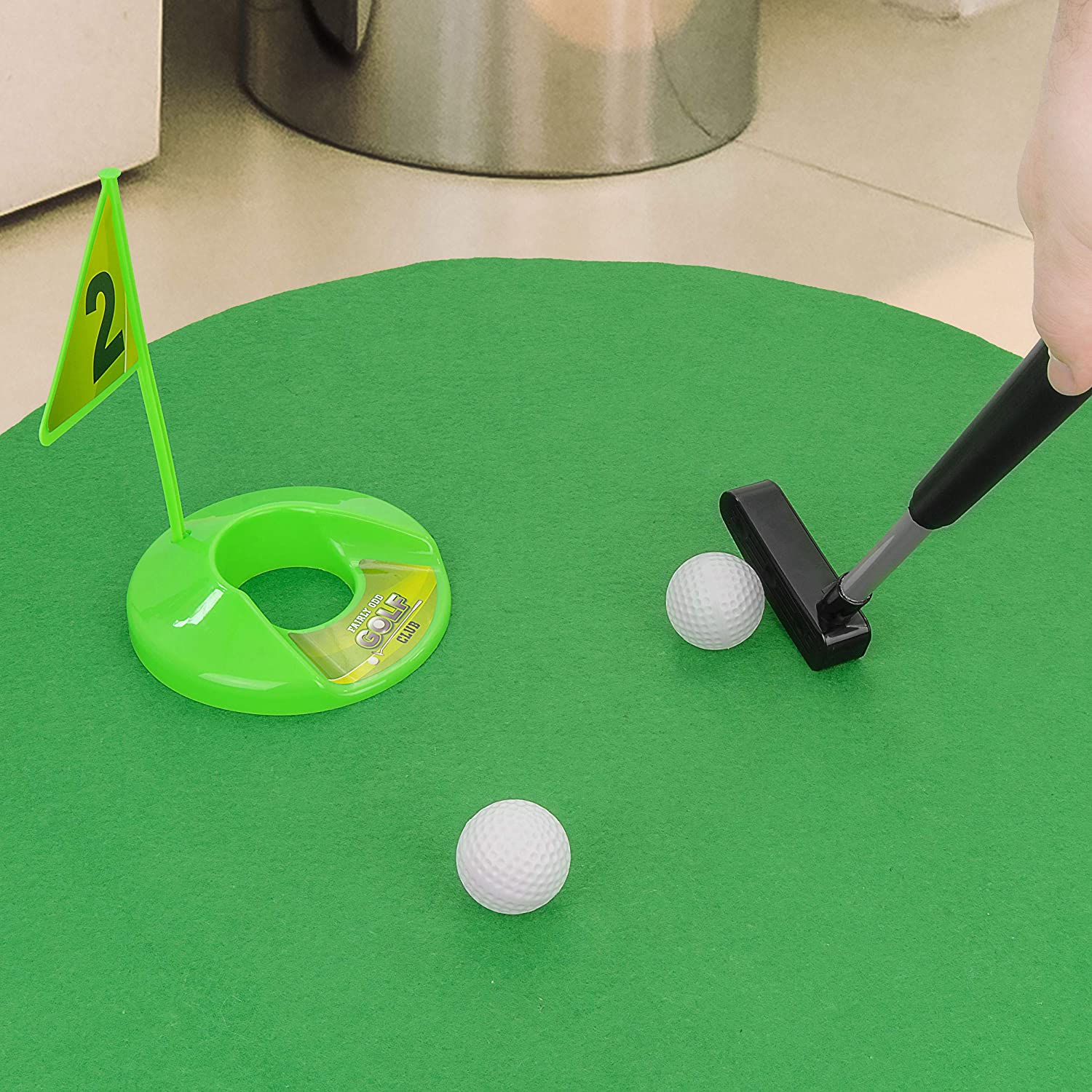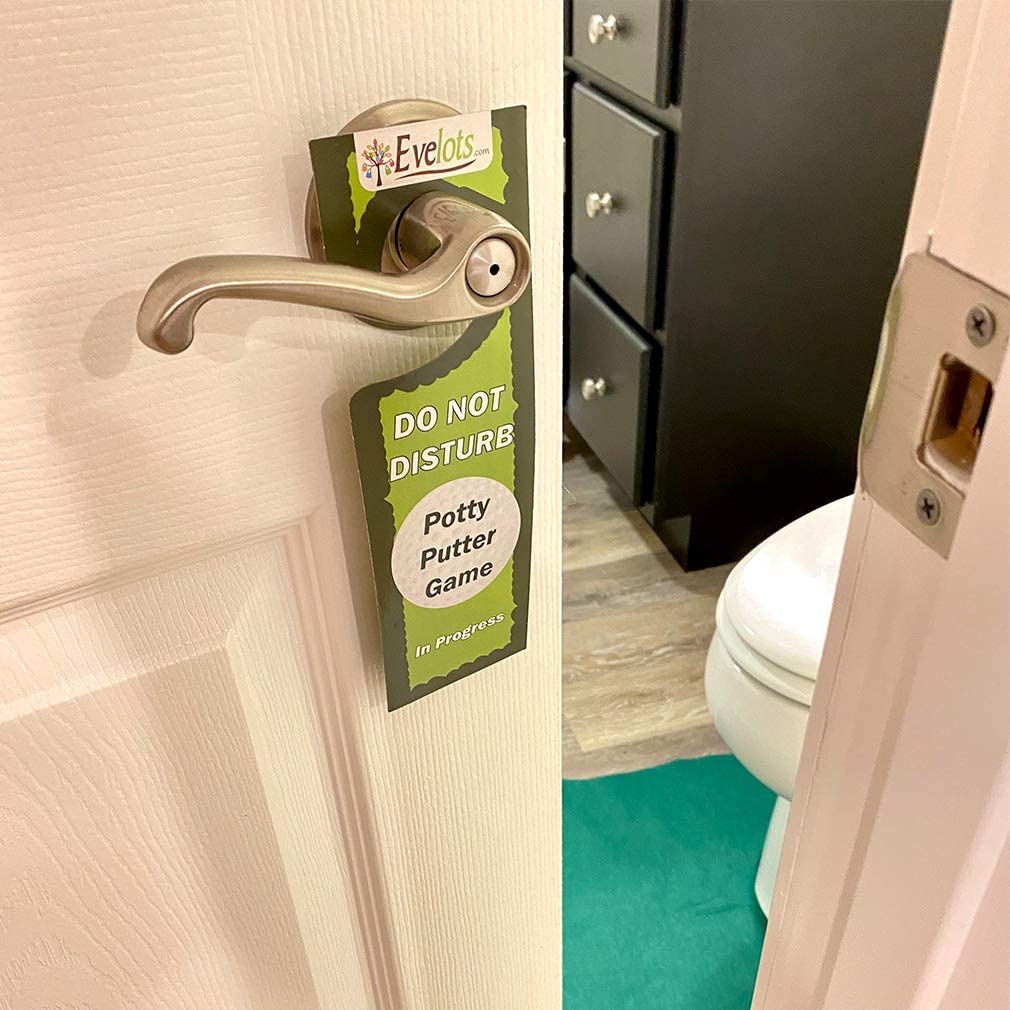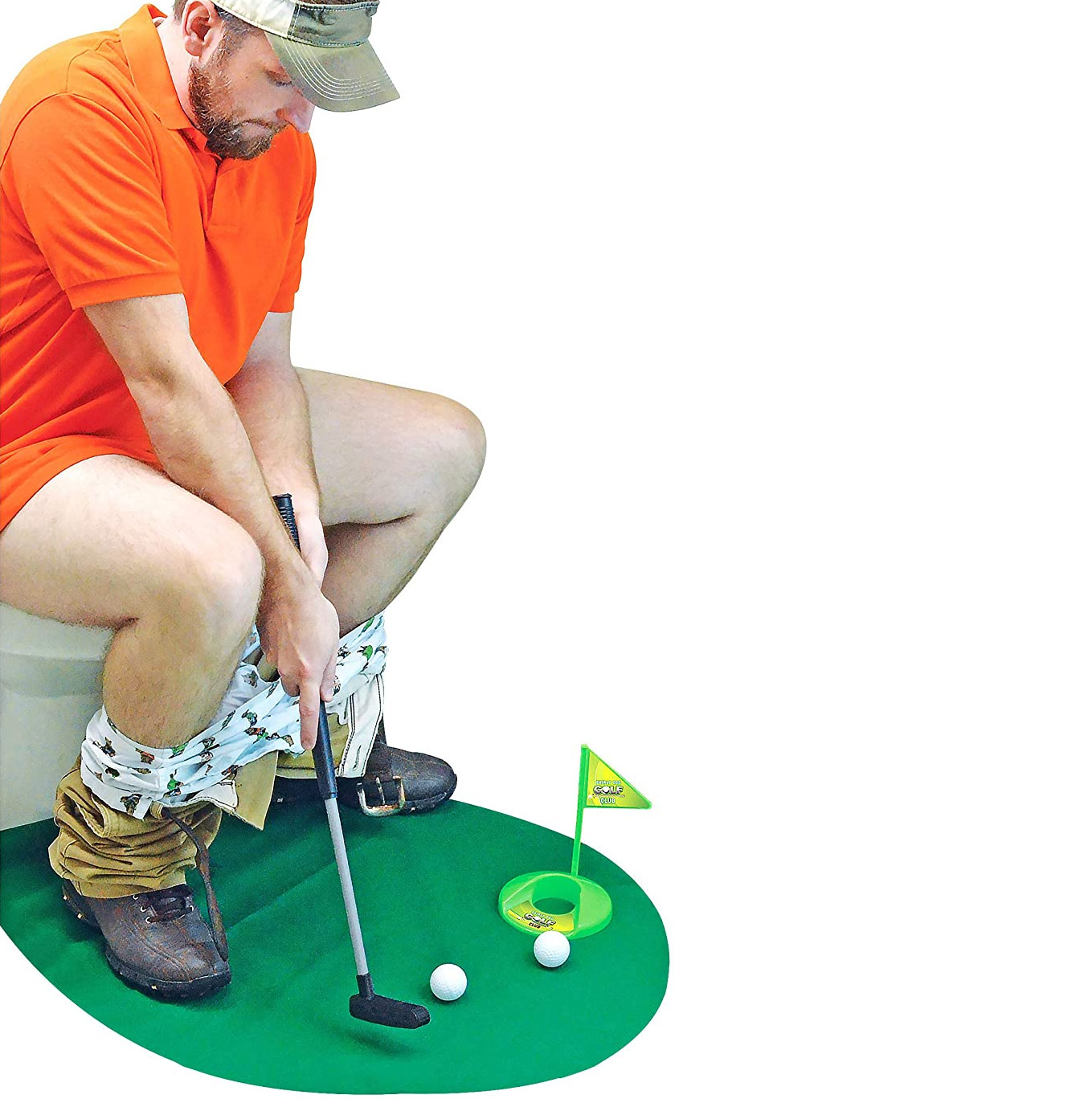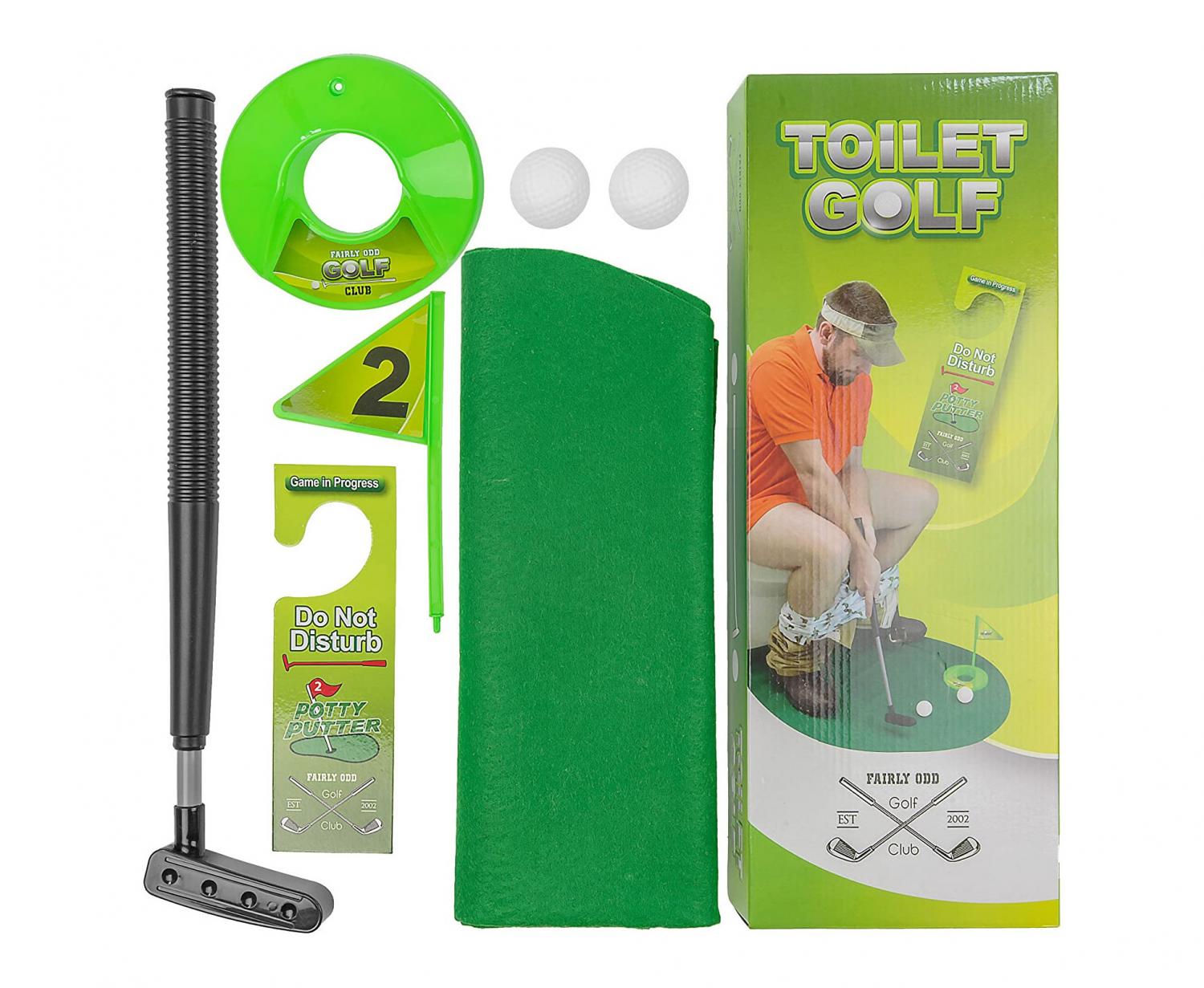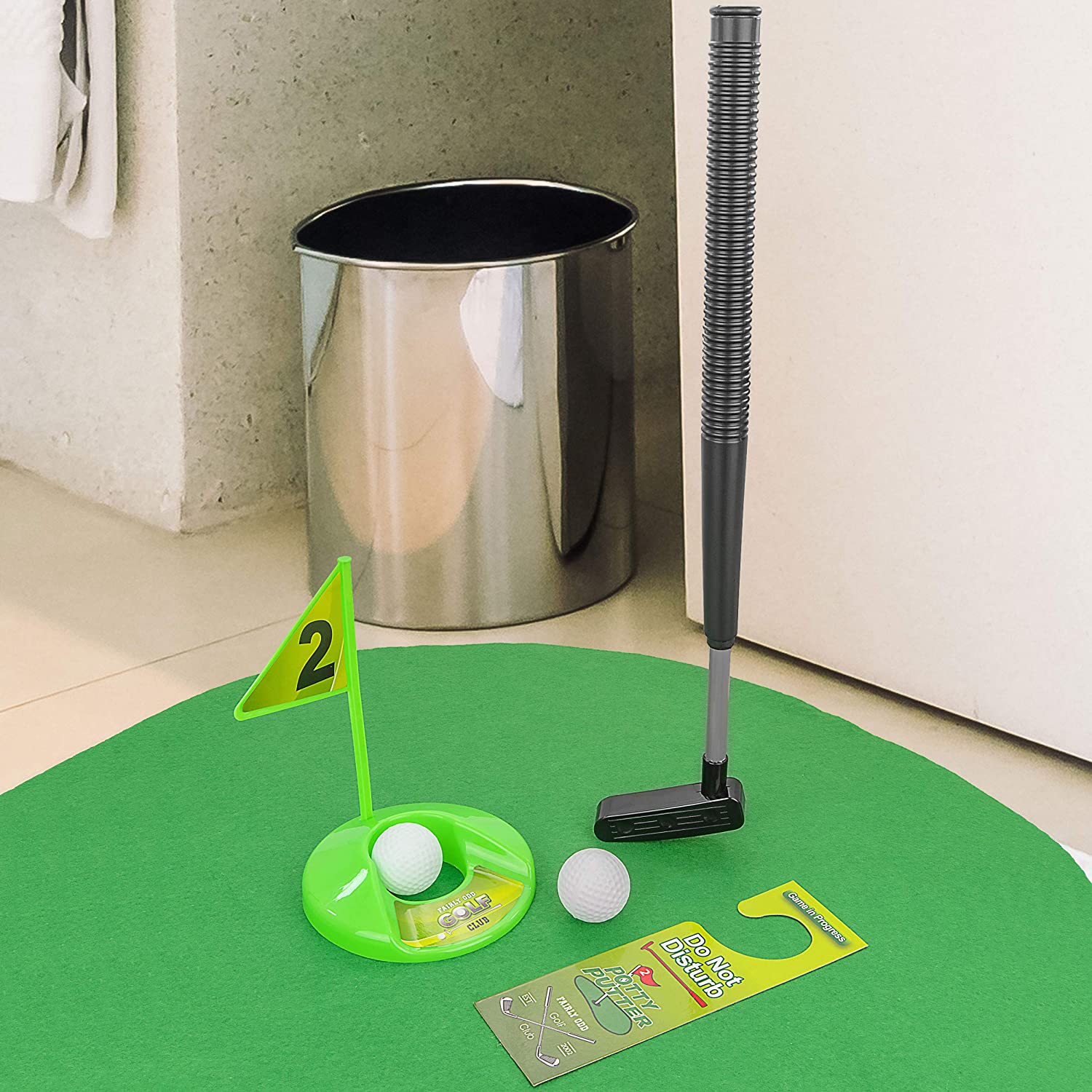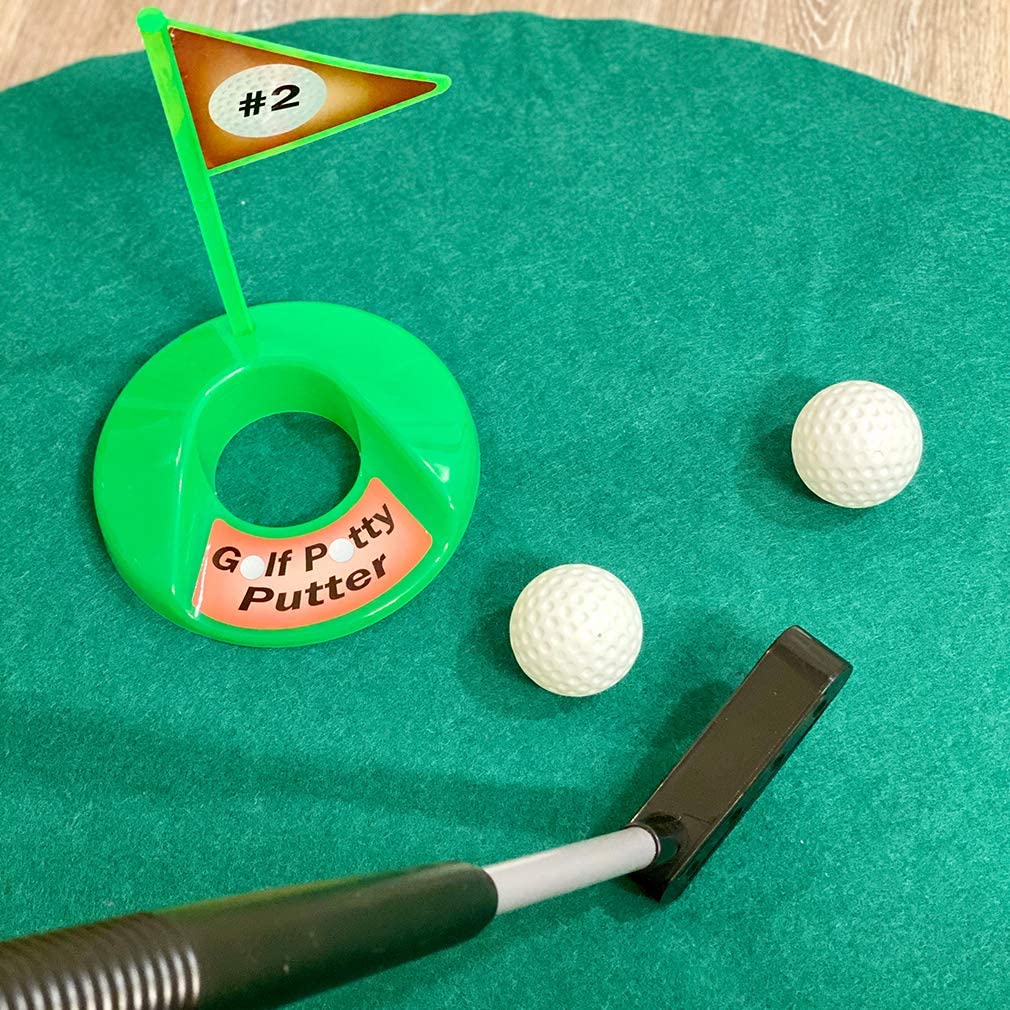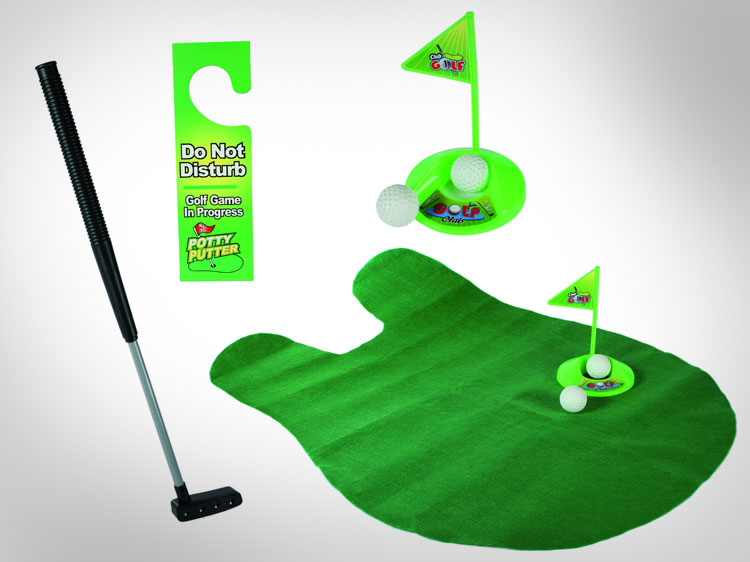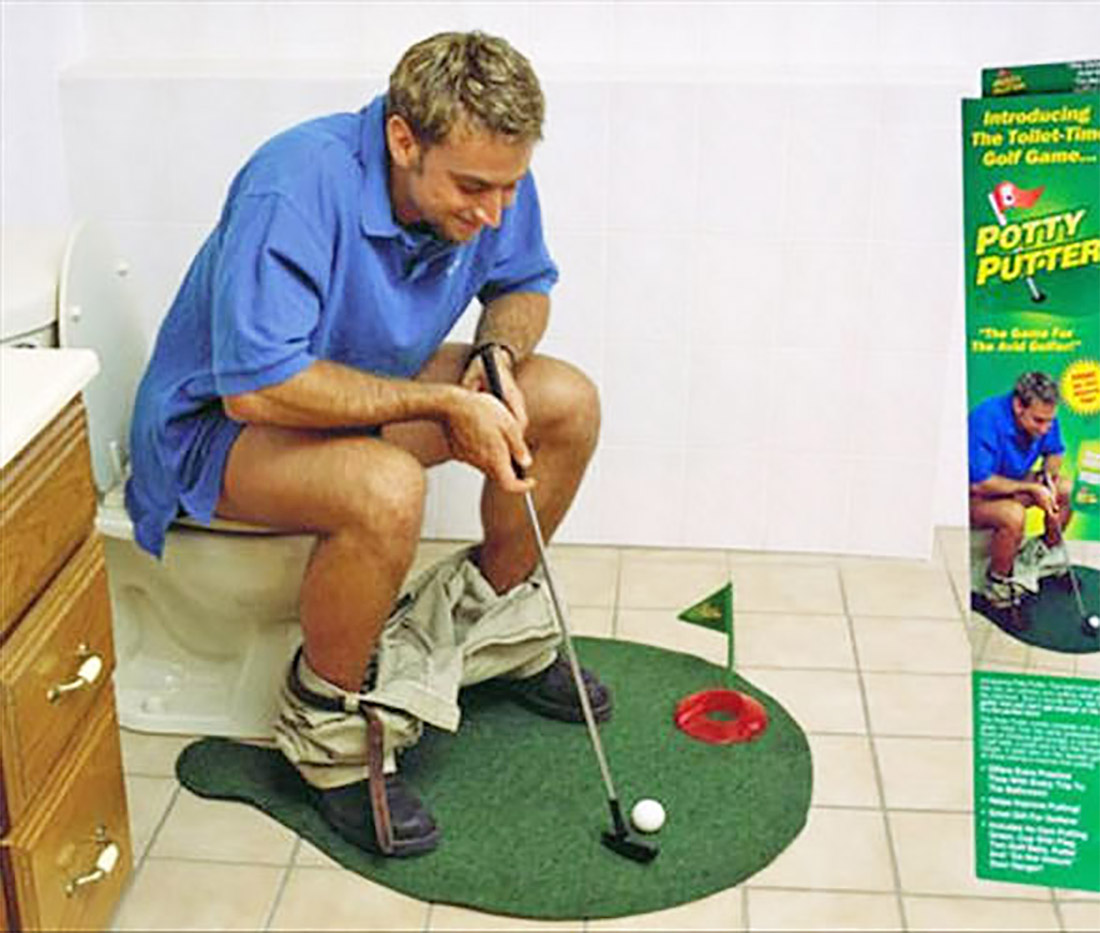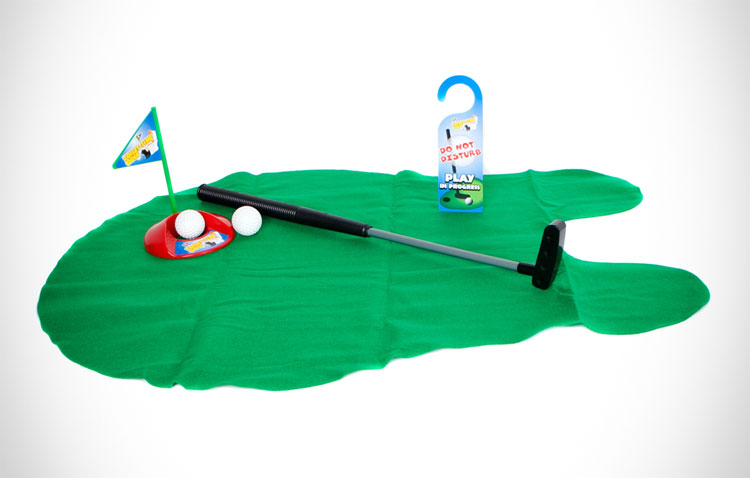 Check out the potty putter toilet putting green game in action via the video below.
Subscribe To Our YouTube Channel