The Wake N Bake Mug Is a Coffee Mug With a Built In Smoking Pipe
By Ryan on 08/15/2023 8:59 AM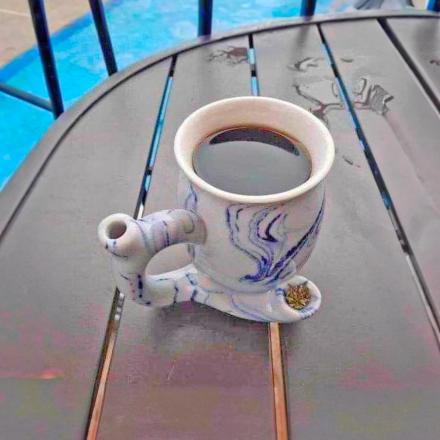 Every morning, many of us face a life-altering decision: to kick-start our day with a good old cup of joe, or to indulge in a relaxing puff of our favorite strain. But what if we told you that you no longer have to pick sides in this daily dilemma?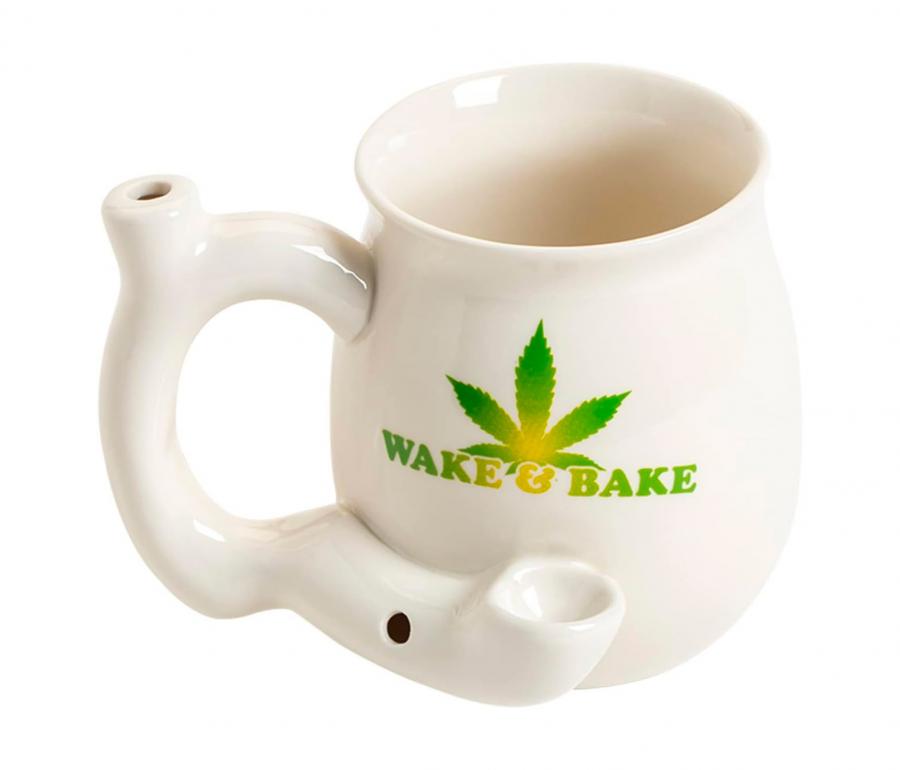 Source
Enter the "wake n bake mug". Ah, the name itself hints at the sheer genius behind this invention. This isn't your grandma's mug (unless she's a seriously cool grandma). It's the stuff of legends.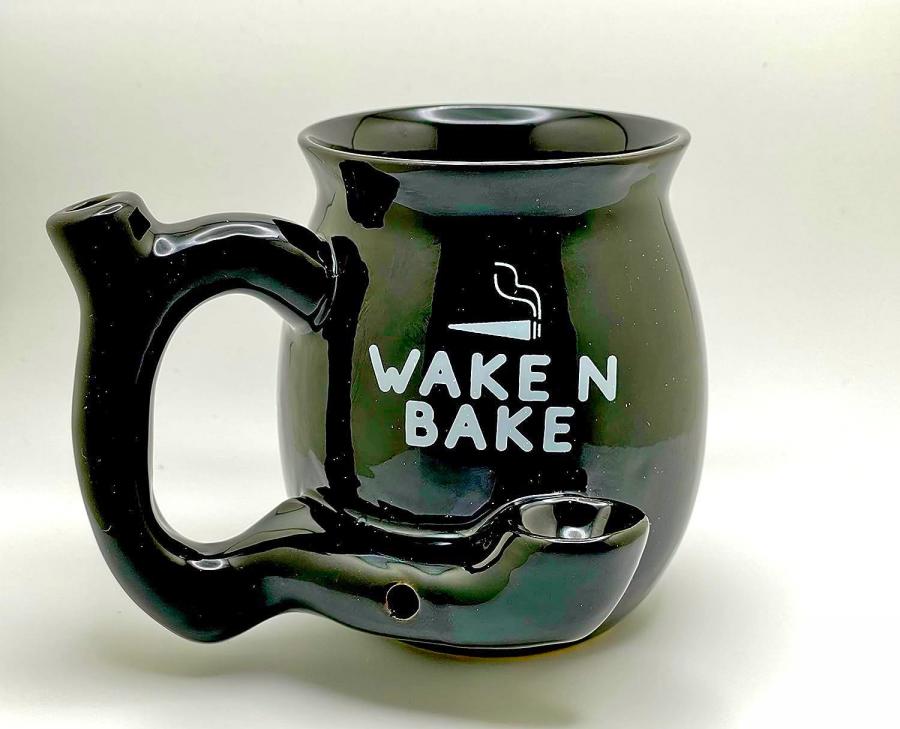 Source
Picture this: You've got a hot mug of coffee in hand. The aroma is filling your nostrils and you can't wait to take that first sip. But, wait! The handle of the mug isn't just any handle. This, dear friends, is where the real magic happens. Source
Hidden beneath the seemingly innocent exterior of this mug's handle is a covert chamber ready to be packed with your choice of tobacco or marijuana. Ingenious, isn't it? And the best part? There's no need to keep juggling between your coffee mug and pipe. The wake n bake mug has got you sorted. Source
Now, you might wonder, "What about the ashes?" Ah, another stroke of brilliance. The mug is crafted in such a way that it keeps your coffee uncontaminated. You can sip and puff without any crisscross of flavors, unless, of course, you're into that sort of thing. Source
And, speaking of flavor, can we talk about pairing? Wine and cheese, chocolate and strawberries, peanut butter and jelly – all iconic duos. But coffee and cannabis? That's next-level pairing. The robustness of coffee combined with the aromatic allure of marijuana? It's like a symphony in your mouth and a waltz in your head. Source
How does one clean such a masterpiece, you ask? Fear not. The wake n bake mug is designed to be as easy to clean as your regular coffee mug. After all, what's the point of an all-in-one device if it's going to take all morning to clean? Source
For those concerned about discretion, the mug has you covered too. At first glance, it looks just like any other mug. Only upon closer inspection (or if you're in the know) does its dual functionality reveal itself. So, you can happily sip and puff even in a room full of people, without anyone being the wiser. Source
Now, if you're thinking, "This has got to be pricey," let's remember that you're essentially getting a two-for-one deal. Instead of splurging on both a high-quality mug and a smoking apparatus, you've got it all wrapped up in one nifty package. Talk about value for money! Source
Now, before you run out to buy one (or ten) for yourself and everyone you know, let's take a moment to appreciate the sheer creativity behind this. Someone sat down, thought about the two things they love most in the morning, and decided, "Why not both?" Source
The wake n bake mug is a testament to human ingenuity. It's for the dreamers, the innovators, and those who just can't decide between coffee and cannabis. It's a celebration of the little pleasures in life and an ode to mornings that start on the right note. Source
So, next time you find yourself caught in the morning's biggest debate, remember: with the wake n bake mug, you don't have to choose. Why settle when you can have the best of both worlds? Cheers to seamless mornings! Source
Be sure to check the all out at both Amazon and Etsy! Source