Peekapet: A Safe Way For Your Dog To Hang Out The Car Window
By Ryan on 05/07/2018 9:36 AM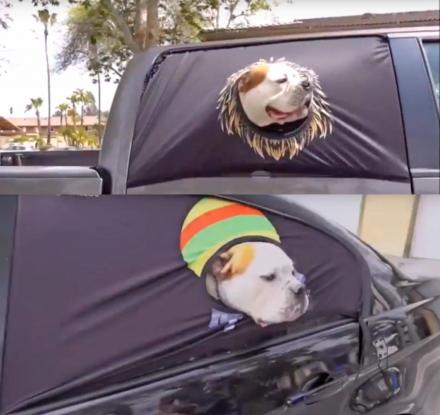 Whenever my dog is in the car, he's whining for me to open the window so he can hang outside while we drive. Every once in a while, he accidentally pushes the window button down so that the window rolls down and he could easily fall out if he slips. The Peekapet is a unique car window shade that has a hole for your dog to hang out.
Not only does the Peekapet make it much more safe for your dog to hang out the window, since it only gives them a small area to poke their heads out, but it also has funny graphics on the outside of the shade that makes it look like your dogs wearing a hat, has a lions mane, and more.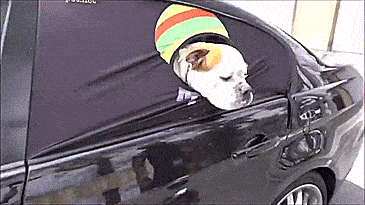 The car window sleeve slides right over your car door, and you can custom fit the size and placement of the hole to fit your dog size and breed.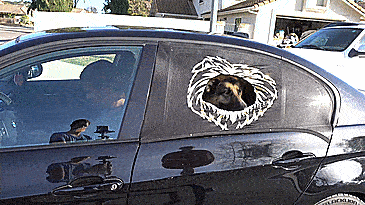 Check out the Peekapet safer car window sleeve dog safeguard in action via the video below.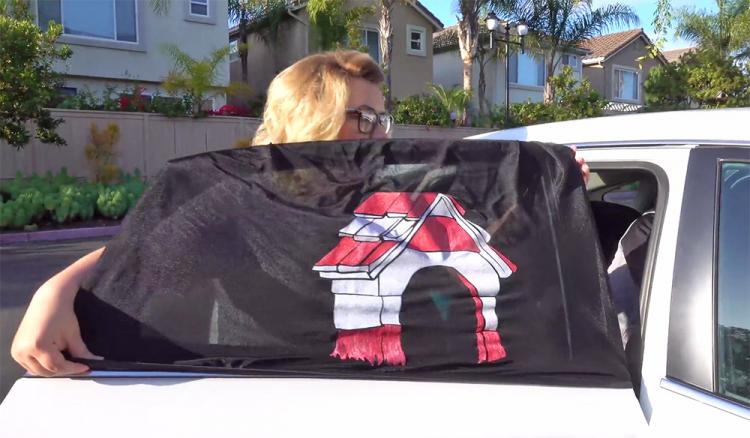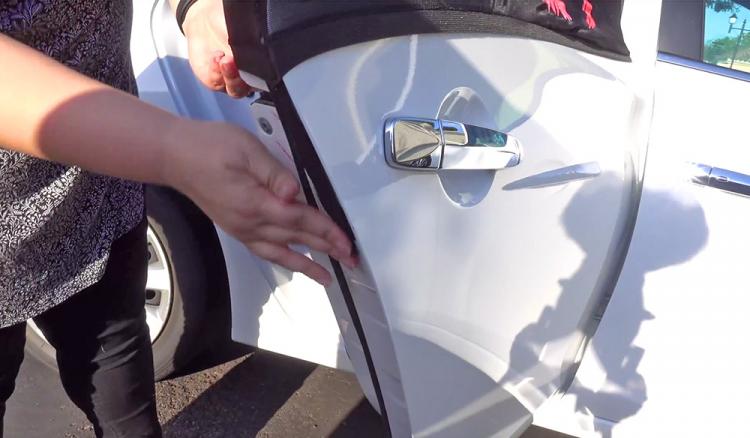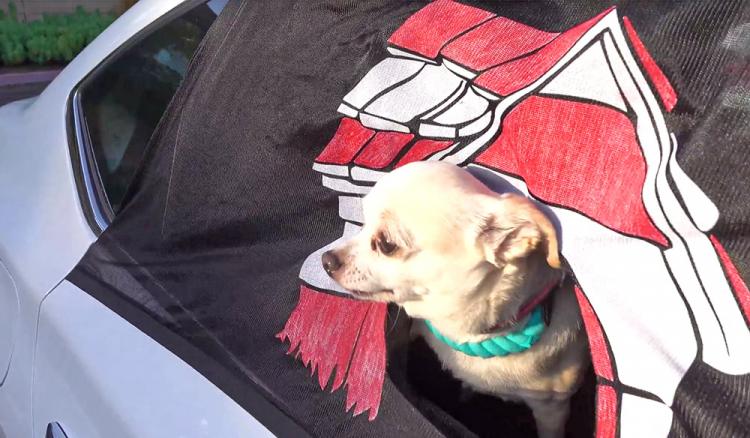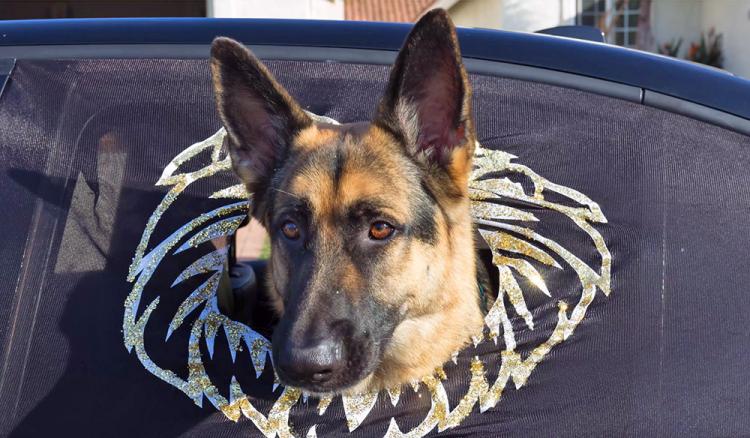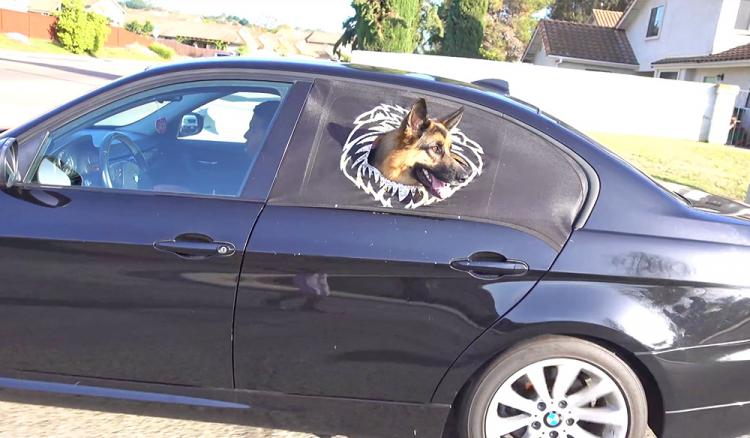 Subscribe To Our YouTube Channel