The Pebble Smart Doggie Doorbell Lets You Know When Your Dog Is Ready To Come Inside
By Ryan on 08/28/2019 8:10 AM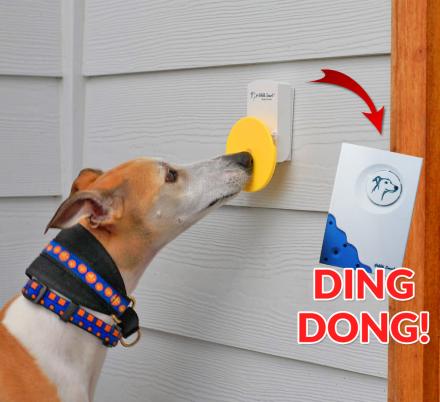 There are plenty of solutions to let your dog in and out of the door, sometimes even when you're not at home. But if you're looking for a good way to train your dog to have them notify you when they'd like to go outside or even come back in, this unique smart doggie doorbell might do the trick. It's called the Pebble Smart Doggie Doorbell and it lets them touch it with their nose or paw to ring a remote doorbell inside the house.

Perfect for dogs that scratch the doors a lot to come back inside, the doggie doorbell will give them a more civilized way of letting their owners know they'd like to come back in from outdoors. Though, you could even put it on the inside of the door if the problem lies there.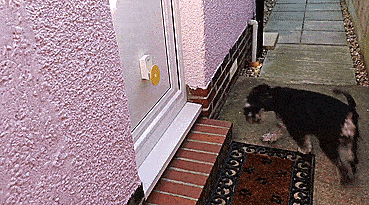 With no wiring or tools necessary, the Pebble dog doorbell is super easy to install. An adhesive strip allows you to mount it onto most types of house siding, and it's powered by an internal 12v battery that'll last for over a year without needing to be replaced.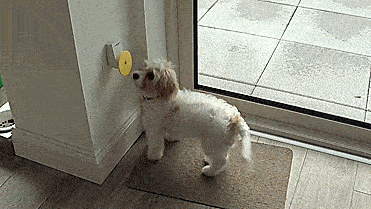 How it works is the doggie doorbell just needs to be slightly nudged or touched by your dog to trigger a mechanism inside that sends a signal to the remote doorbell dinger. You can place the doorbell speaker wherever you'd like inside to wherever most makes sense to your situation, either your kitchen, living room, a bedroom, etc.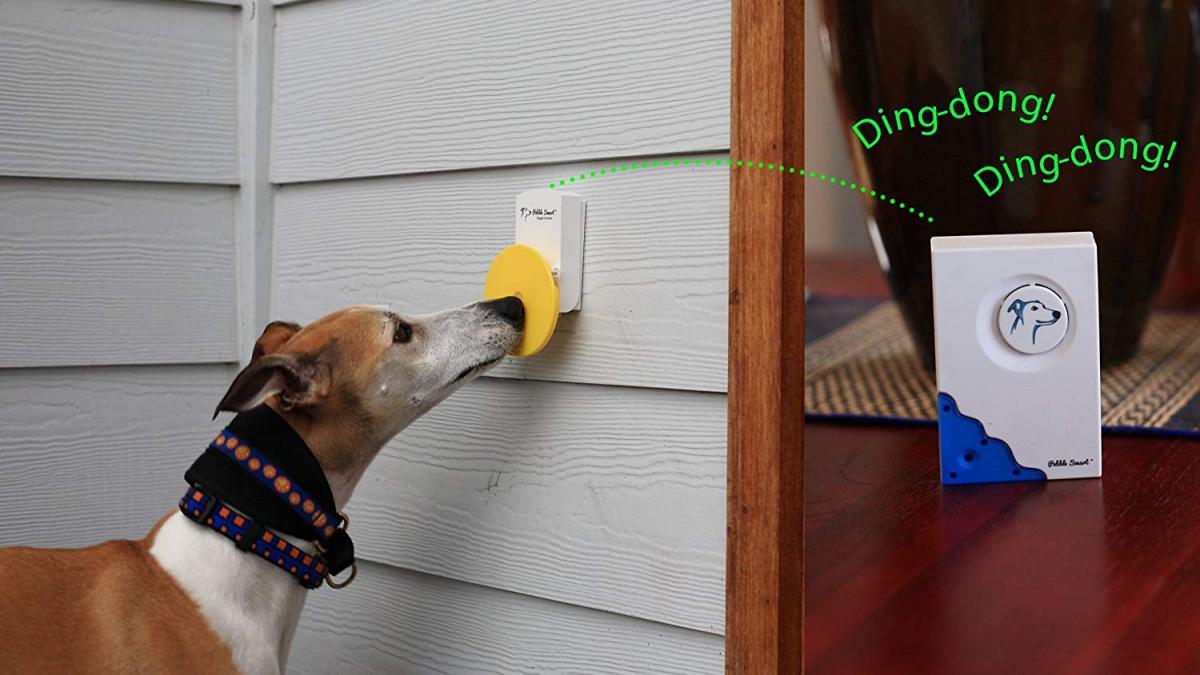 You can even buy two of the doorbell buttons to place one on the inside of your door, and one on the outside of your door. This way your dog won't be scratching at both sides of your door when they want to go out or come back in from outside.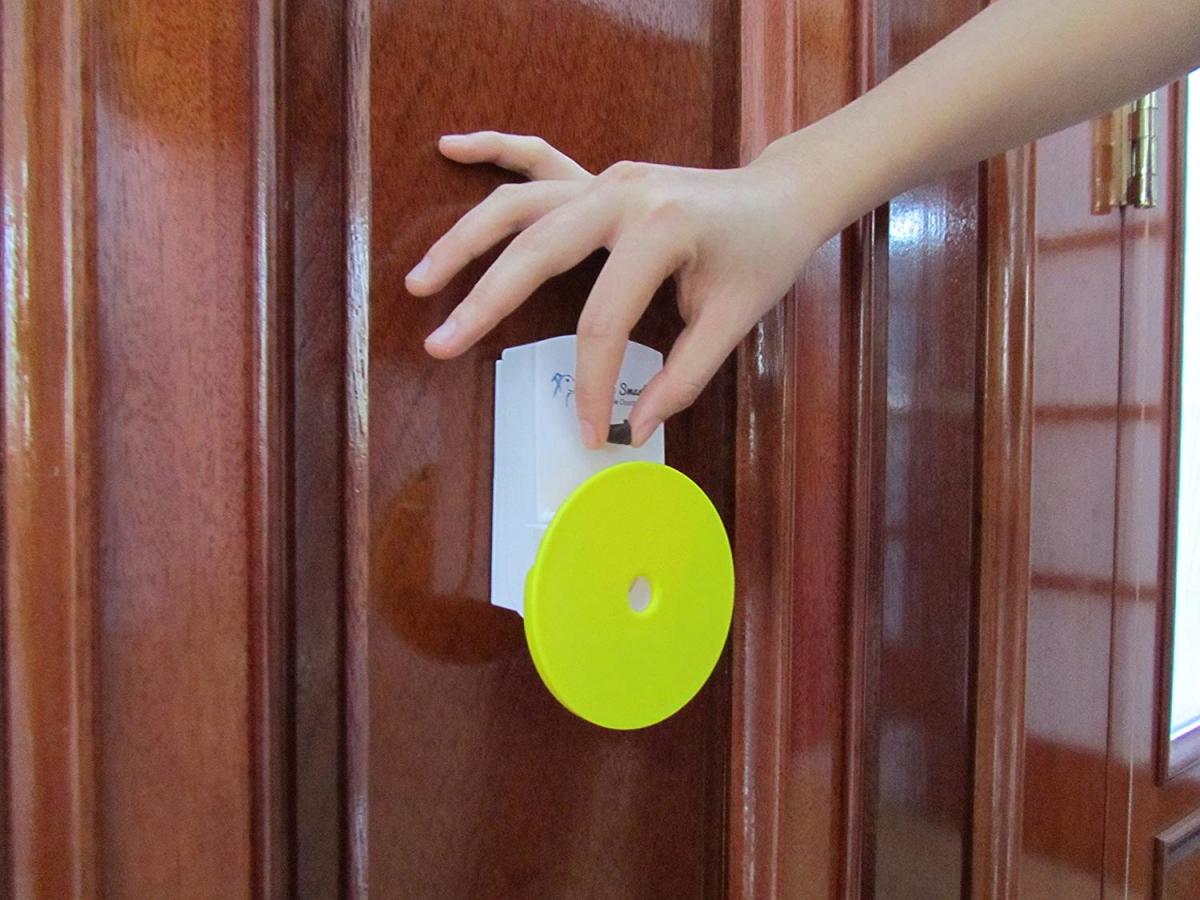 The doggie doorbell comes with instructions on how to train your dog to use the doorbell, and it even comes with a handy treat holder that goes right on the button to help your pooches quickly learn how to use the doorbell.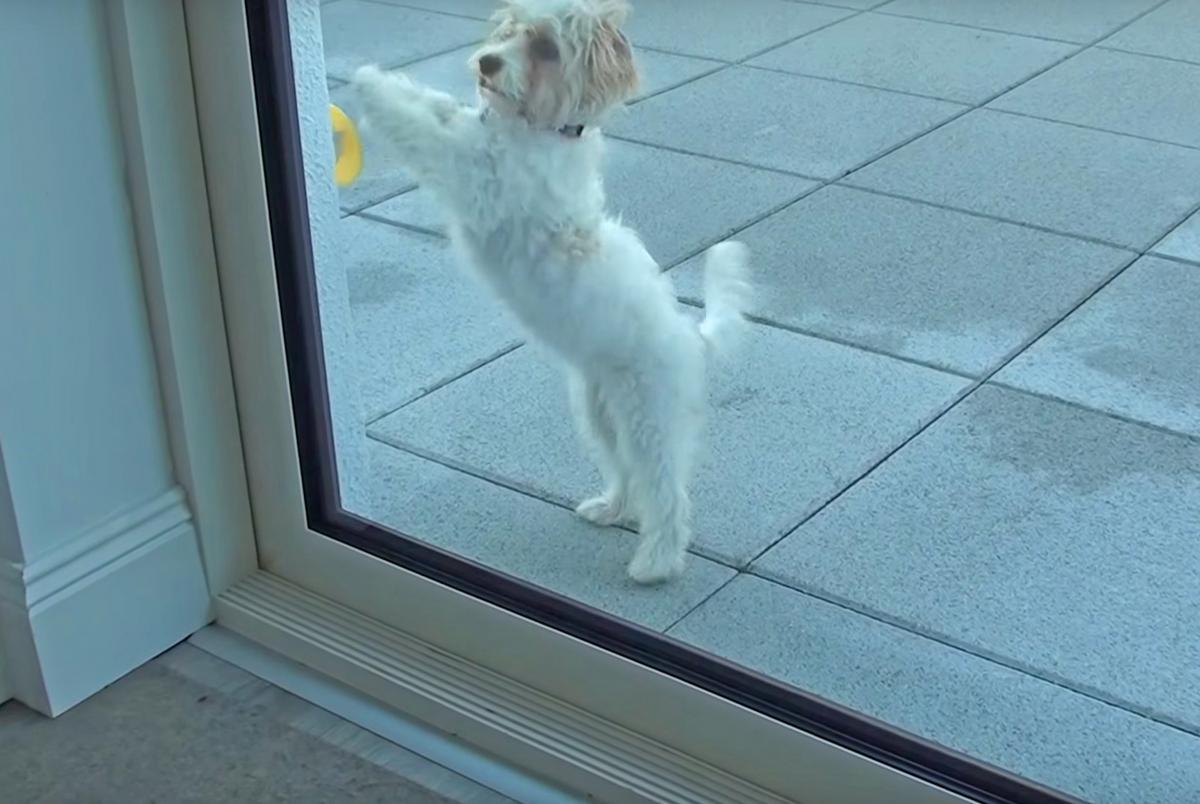 The doggie doorbell works with a range of up to 250 feet away from the doorbell speaker, it's rain, snow, and windproof to work all year round, it comes with 36 different tunes to select from for the doorbell ringtone, and the chime is powered by 2 AA batteries.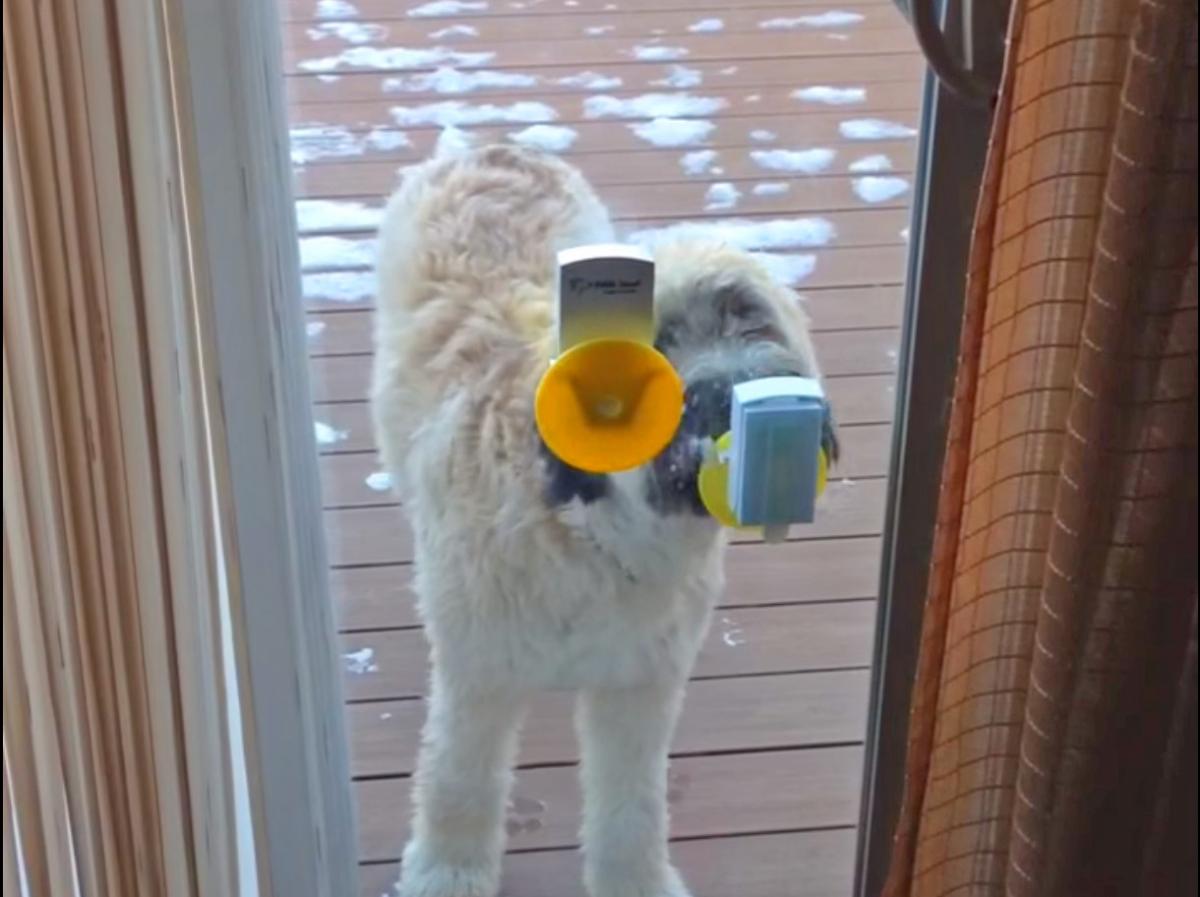 Check out the Pebble smart doggie doorbell in action via the video below.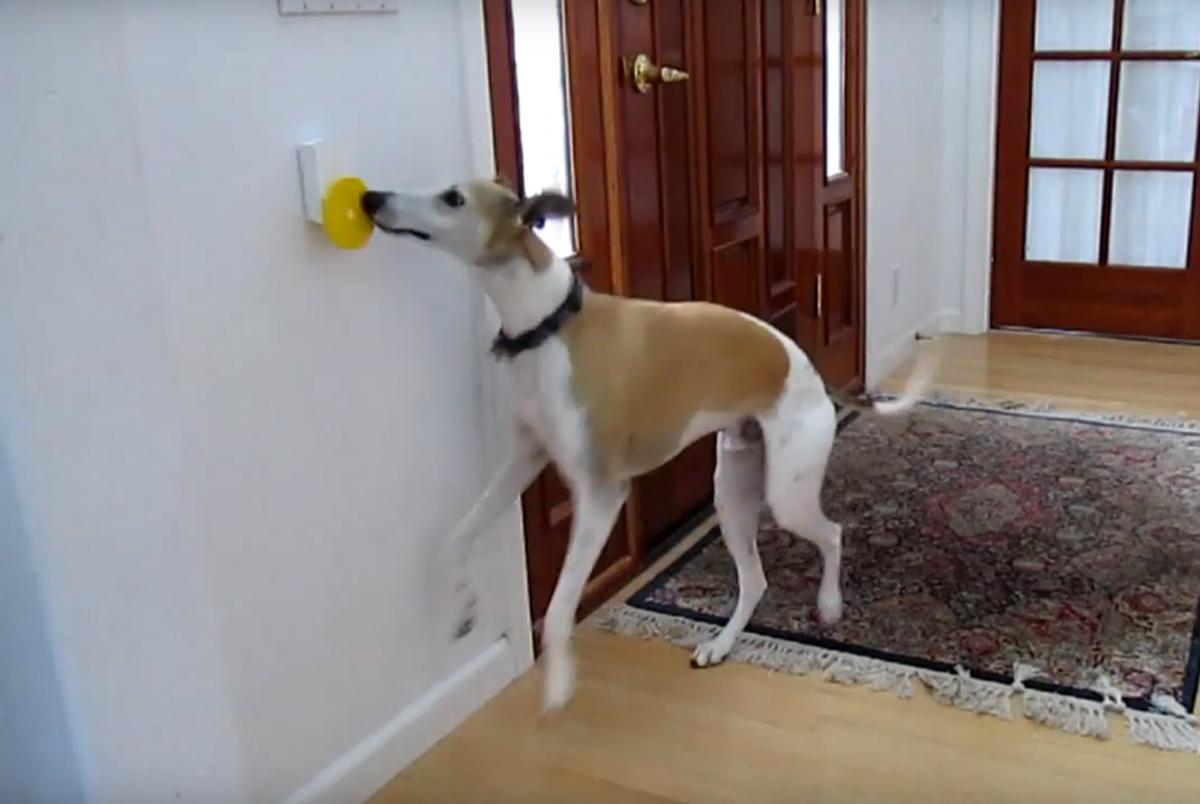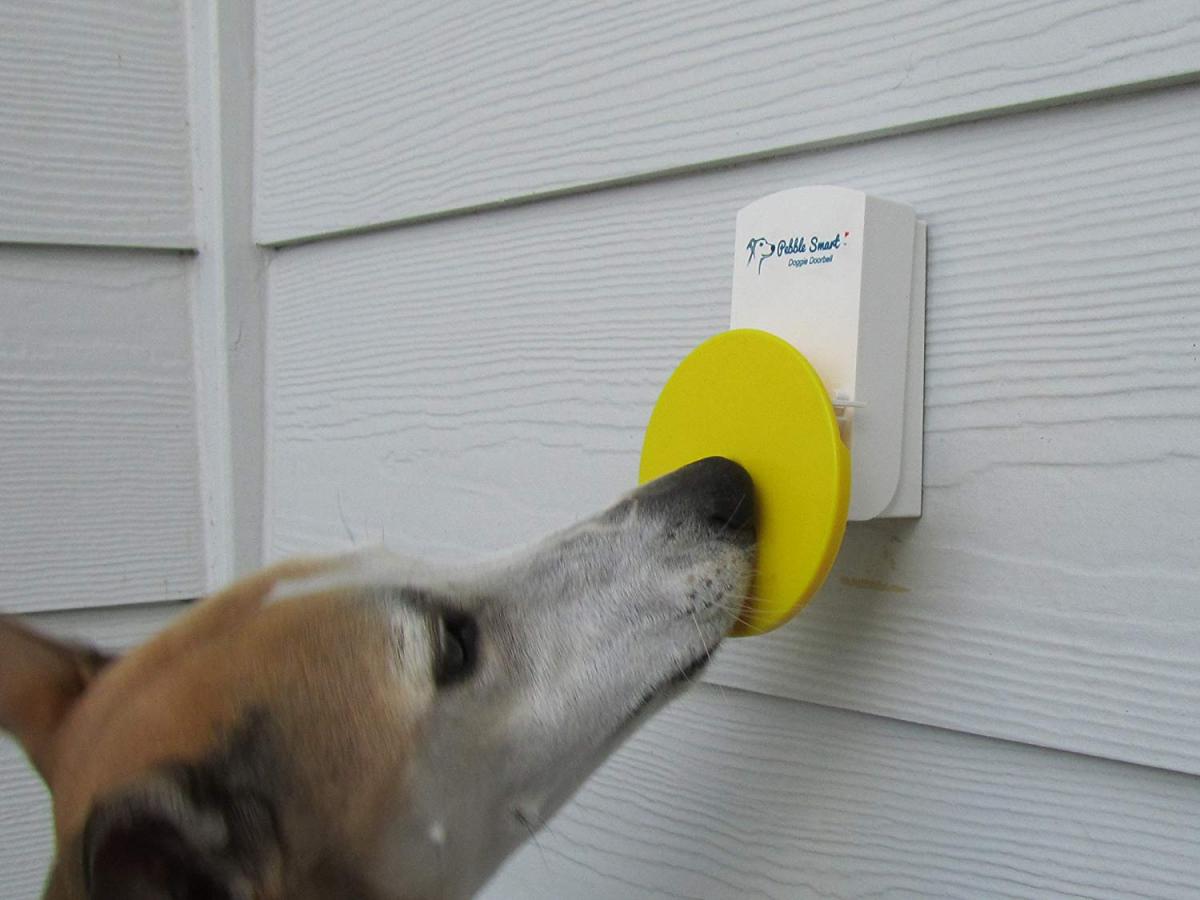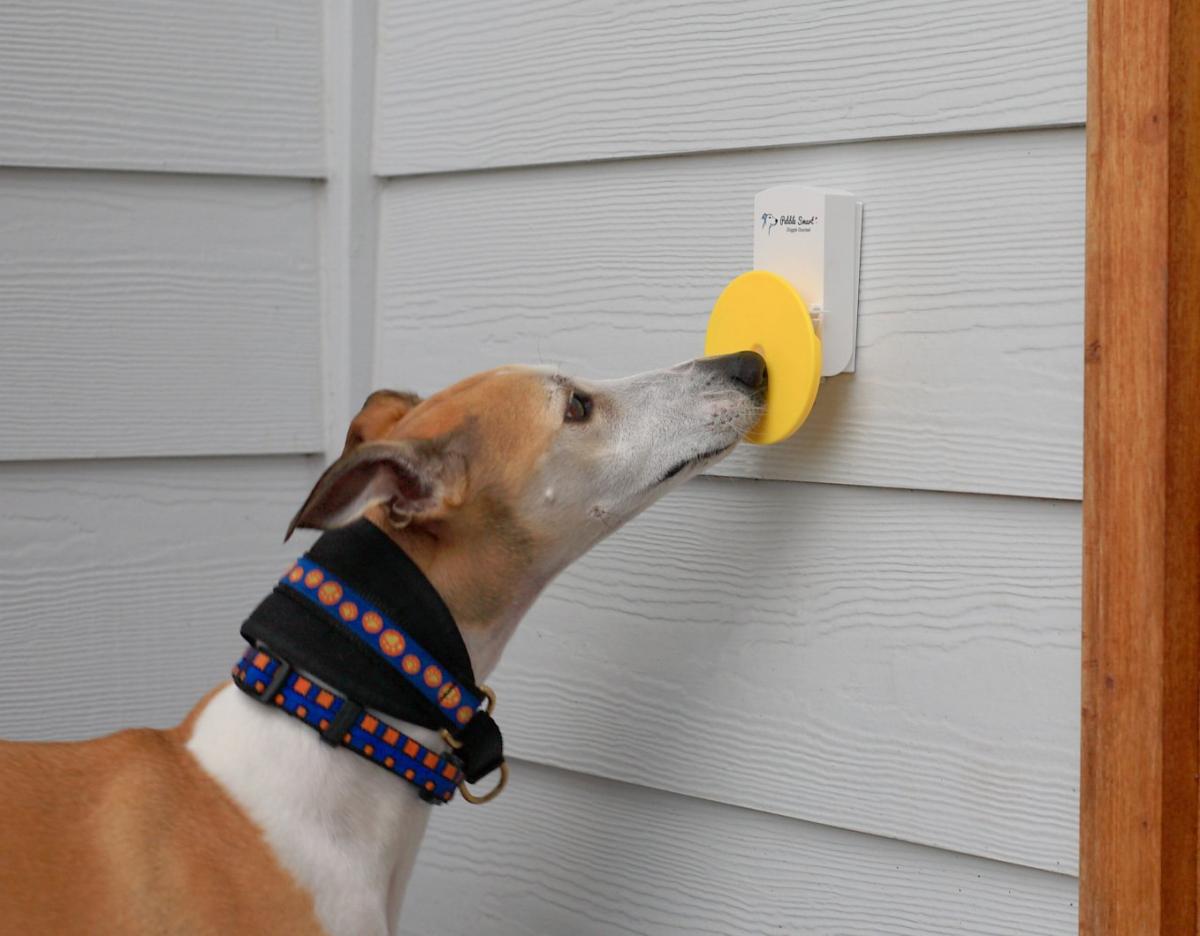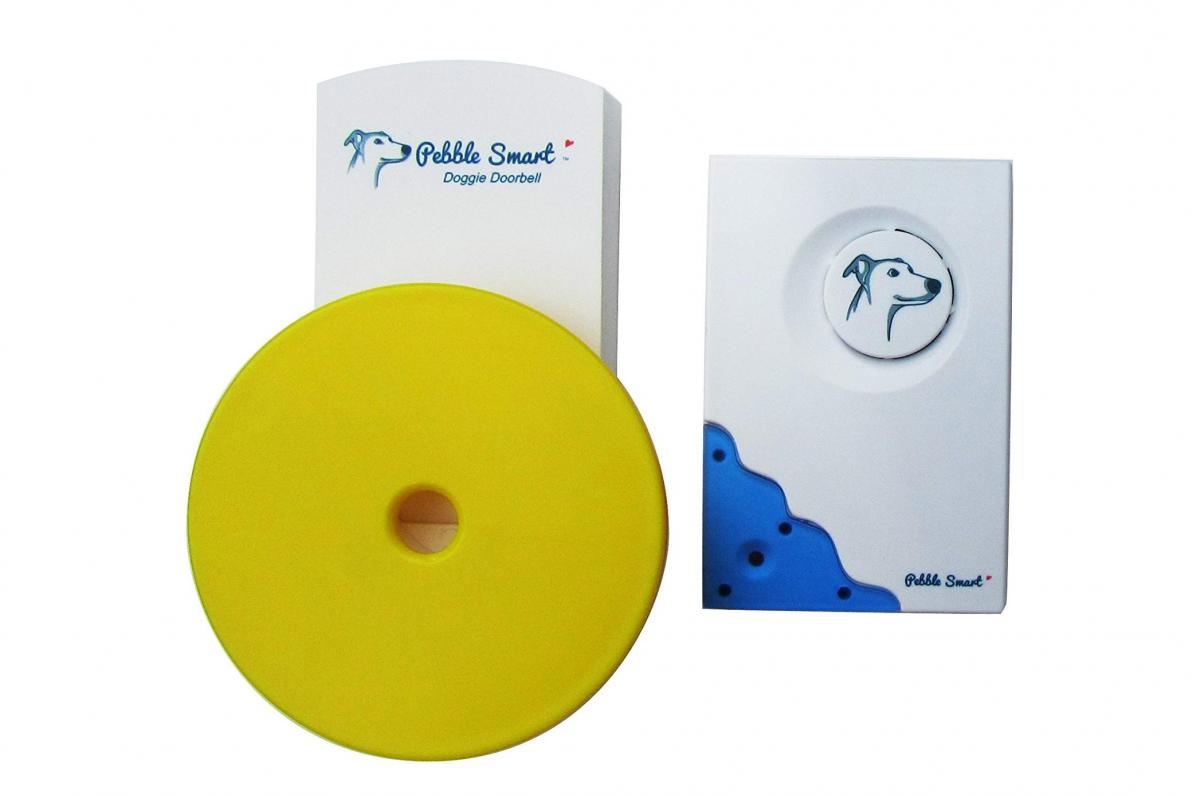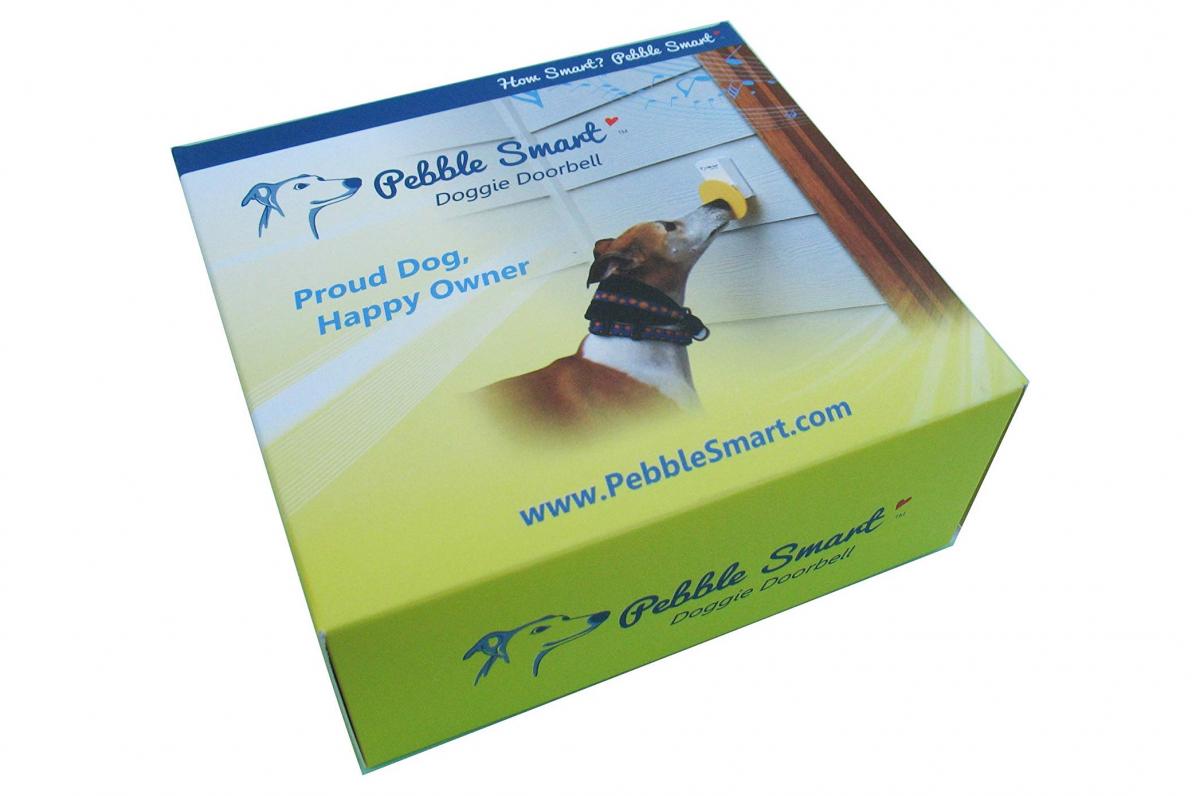 Subscribe To Our YouTube Channel