This Palm Tree Hammock Stand With Misters Lets You Create Paradise Right In Your Backyard
By Ryan on 04/21/2020 12:33 PM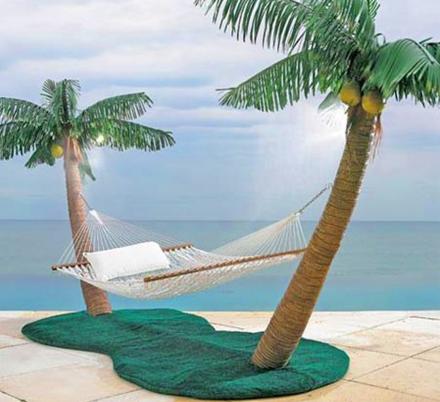 If you're like me, you get about 2.5 months of solid summer weather before being cast back into the frozen tundra of the north. So we like to enjoy our time outdoors when we can, and what better way to enjoy that time outdoors than by turning your backyard into your own little piece of paradise. If you can't grow palm trees in your region, this amazing palm tree hammock stand aught to do the trick. It's essentially two fake leaning palm trees that hold a hammock in the middle of them, plus each tree has a water mister pointed right at the hammock to keep you cool in the hot sun.
The fake palm trees hammock stand comes as just the stand, as you'll need to provide your own hammock to place inbetween the trees. The fake grass that goes beneath the hammock is also sold separately, as most people either place it in grass already, or place it on a beach and bury the stand in the sand.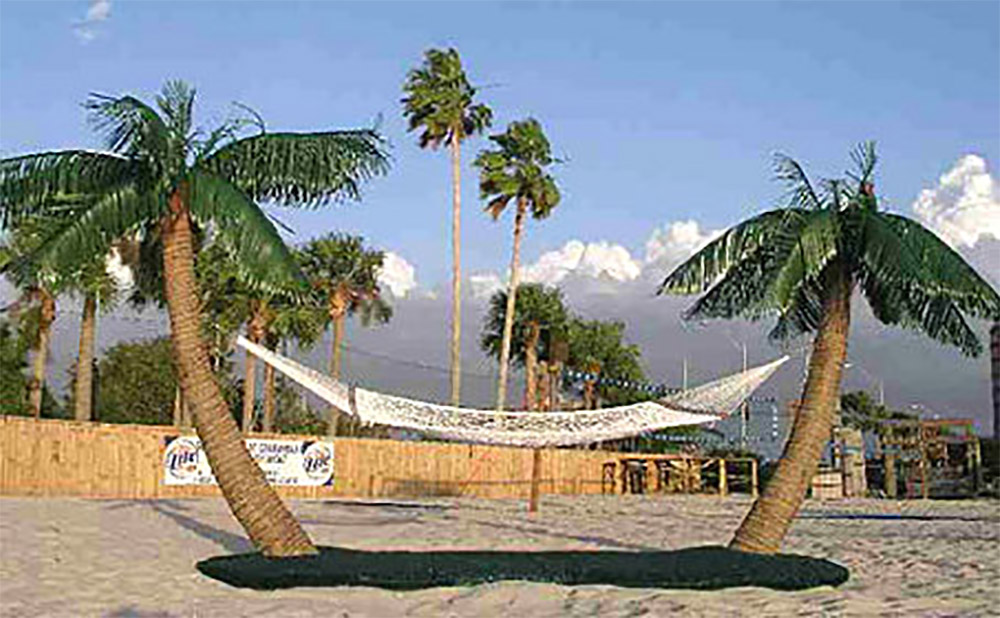 Made to resemble lush Tahitian palm foliage, the unique paradise hammock stand features faux tropical coconuts on each palm tree to further drive home the mirage that you're laying in a hammock in paradise, it's wind tested up to 86 mph, has life-like palm tree realism, and is made using a 24,000 PSI steel structure. The palm tree hammock stand weighs an impressive 270 lbs, and it assembles in just 20 minutes using just 6 bolts.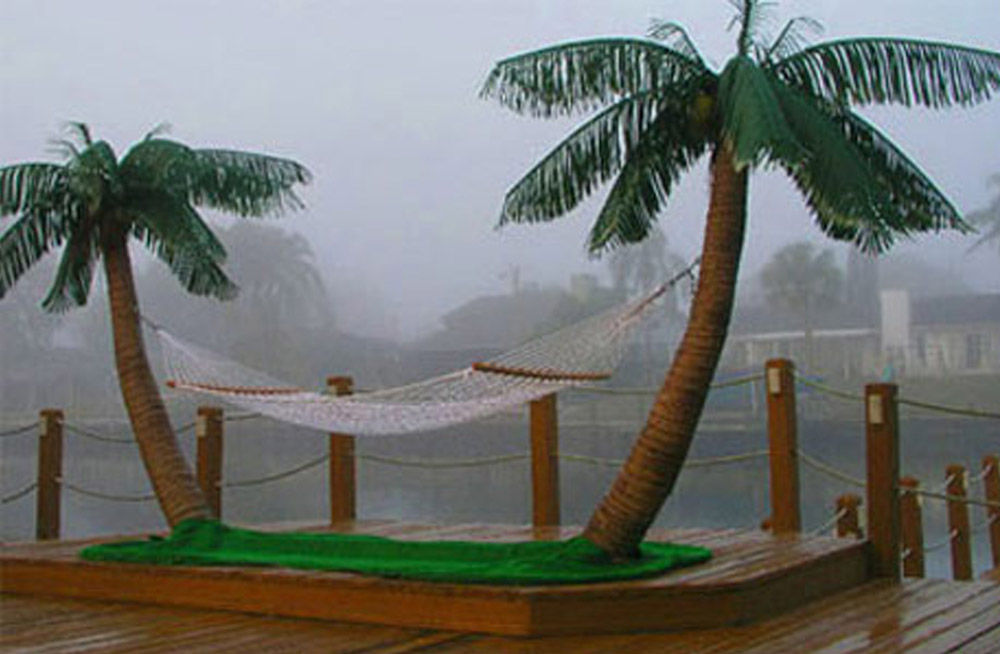 The palm trees hammock stand features built-in dual cooling misters (one in each tree), each of which will keep you extra cool on those hot sunny days. The hammock stand is also compatible with practically any large size or XL size spreader-bar hammock.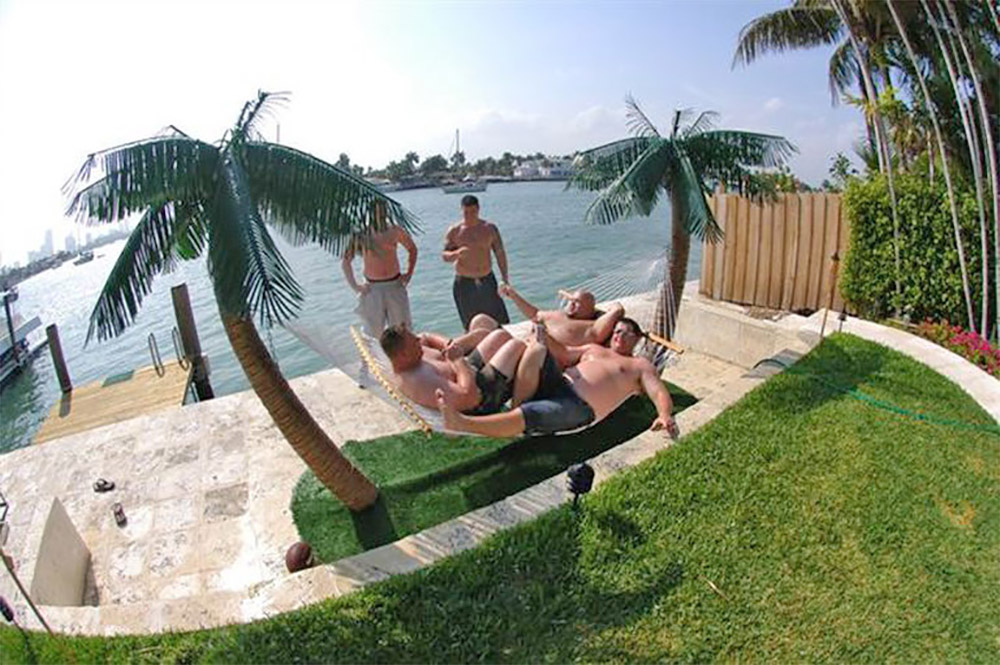 As you can see, the palm tree hammock stand can hold plenty of weight!