Nut Wizard: A Rolling Barrel To Collect Nuts, Golf Balls, Sweet Gum Balls, etc
By Ryan on 07/19/2016 5:18 AM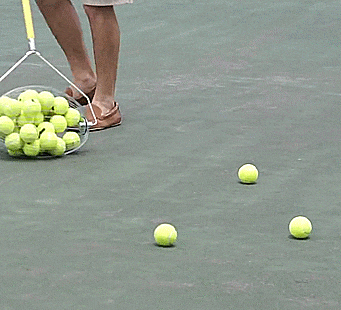 Do you often find yourself having to pick up a lot of small objects on the ground such as tennis balls, golf balls, various nuts, toys, sweet gum balls, fallen apples, etc? The Nut Wizard might be for you! Although quite disturbingly named, the Nut Wizard is a device that is essentially a basket or barrel that you can roll around on the ground that will trap small items within its cage. As you roll the barrel over the items, it will continue to collect them without letting any of the already-picked-up items go.
The Nut Wizard comes in a various amount of sizes, so that you if you're picking up tennis balls, you'd want to go with a larger size barrel that can fit the balls through its wires, whereas if you're picking up small nuts, you'd probably want one of the smaller sizes so that they all wouldn't fall right back out.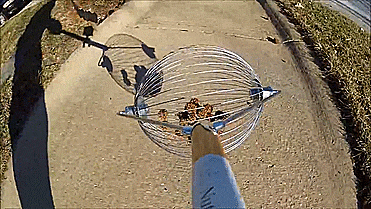 Image Via: https://youtu.be/JDyyrsD0WzM
The Nut Wizard comes with a large pole so you can easily roll it across the room or ground like you would a broom or a mop, and can be easily used with a separately purchased dumper that you can attach to the side of a bucket to easily let all of your collected items out of the wire head.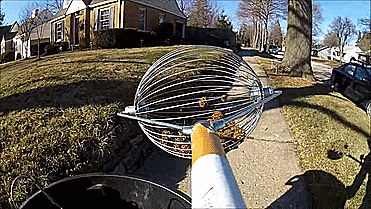 Image Via: https://youtu.be/JDyyrsD0WzM
Check out the Nut Wizard in action via the video below.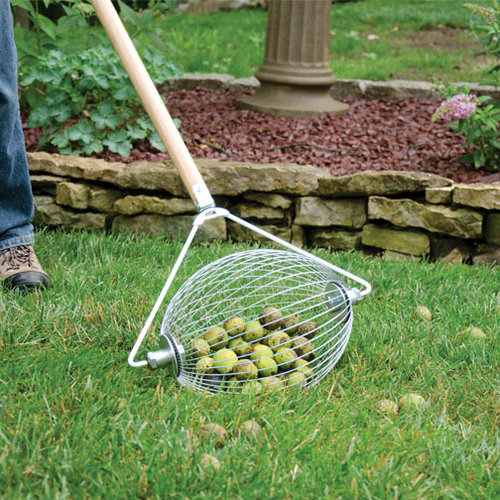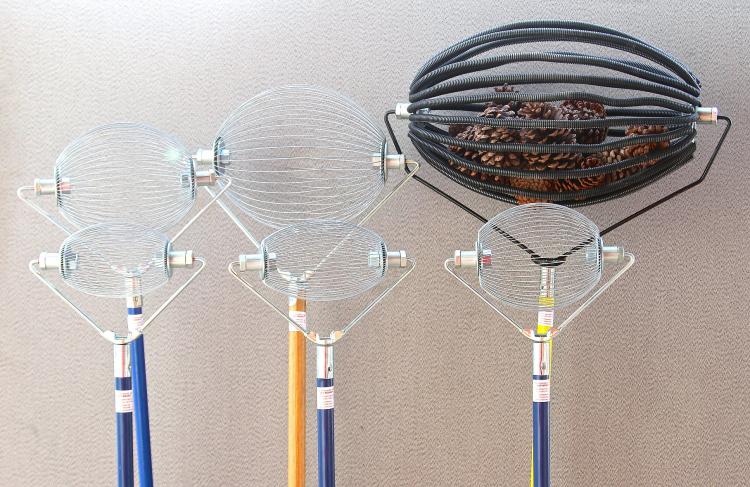 Or, you can be like this guy and attach 10 Nut Wizards together to create a giant nut collecting mower.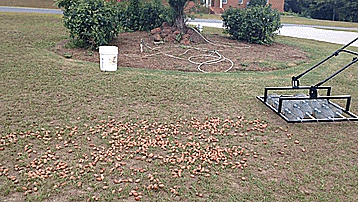 Image Via: https://youtu.be/Dz_3F0ZW4og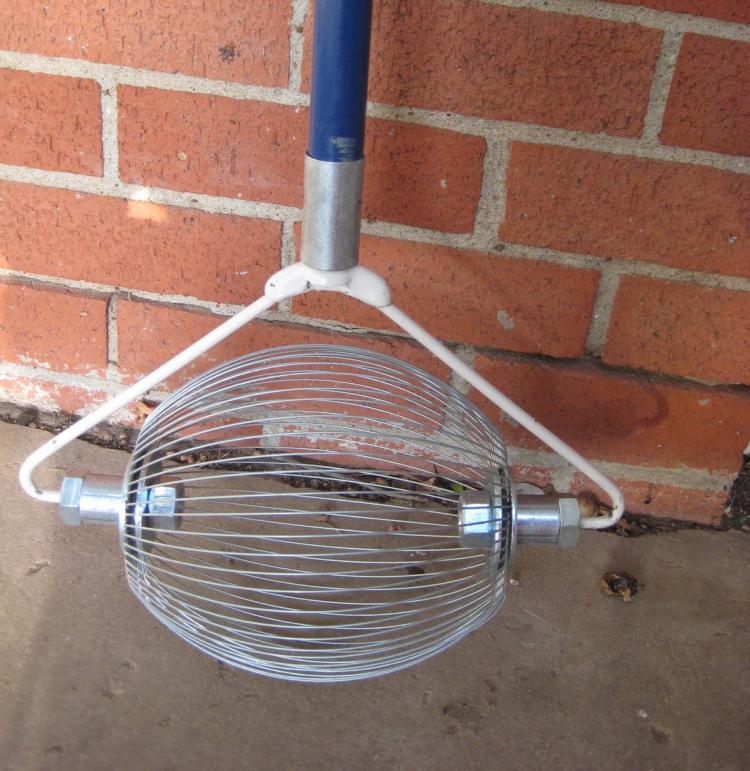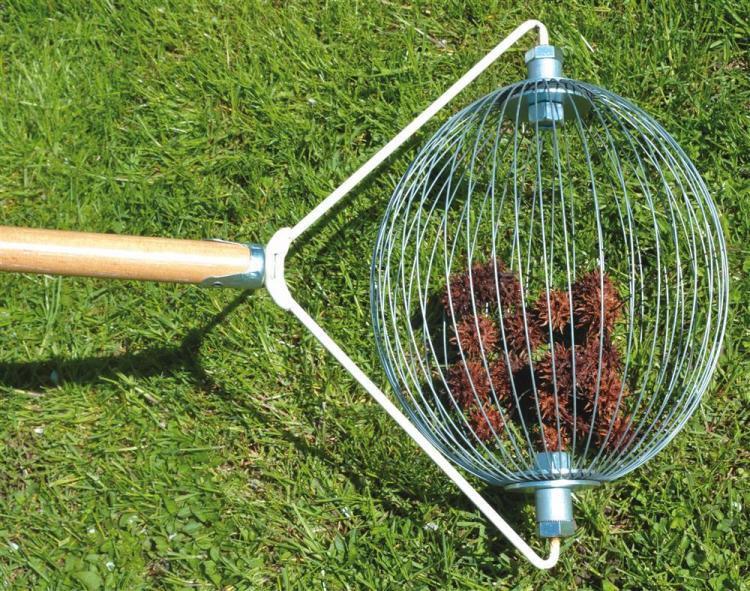 Subscribe To Our YouTube Channel