Radish Shaper Turns Your Radishes Into Mario Style Magic Mushrooms
By Ryan on 02/13/2017 11:29 AM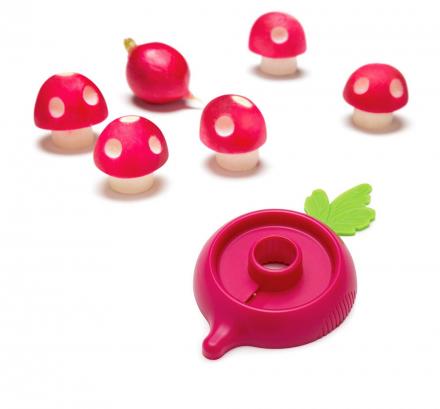 Lets be honest, radishes are pretty damn boring. They taste terrible, they look terrible, and they have an all-around terrible quality to them. The least you can do is spice up the shape of your radishes if you happen to be serving them whole in a meal. This little device called the Ravanello will shape your radishes and make them look like the magic mushrooms from Mario.
To use it, simply cut off one of the ends of the radish, then push the radish into the circular opening in the middle of the device and turn the radish while pushing. This will create the stem of the mushroom shape. Then just use the pointy end of the Ravanello to push into the sides of your radishes and scrape out little chunks to create the dots on the top of the mushroom hood.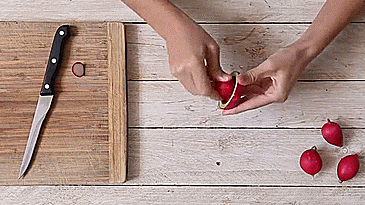 A perfect way to spice up any meal and to add a little fantasy to your dinner, the Mario mushroom shaper makes for a great gift for any cooking lover who also happens to be a bit of a geek.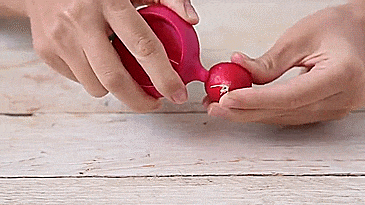 The Mushroom radish shaper is made from plastic, features hand grips on both sides for extra support while turning it, the device itself looks like a radish with its color and leaf sticking out to the side, and measures 3.7 inches wide x 7.8 inches long x 0.6 inches deep.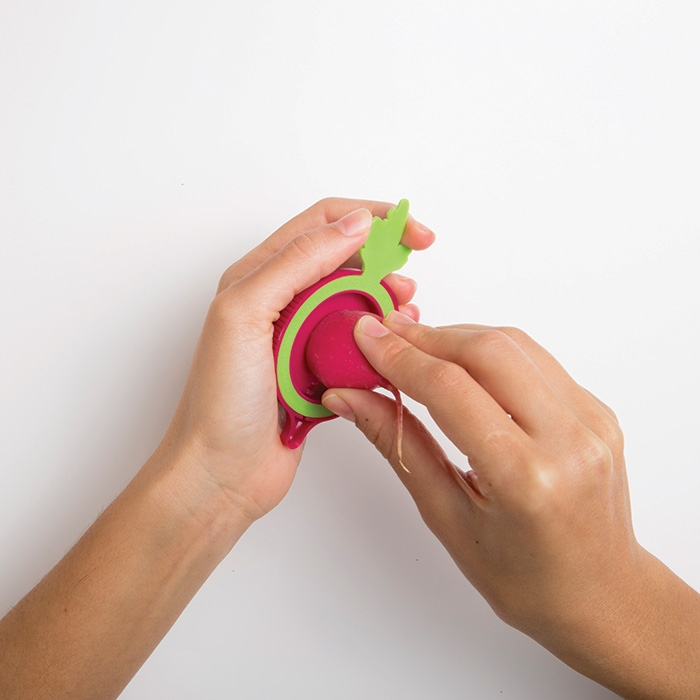 Check out the Mario-style mushroom shaper in action via the video below.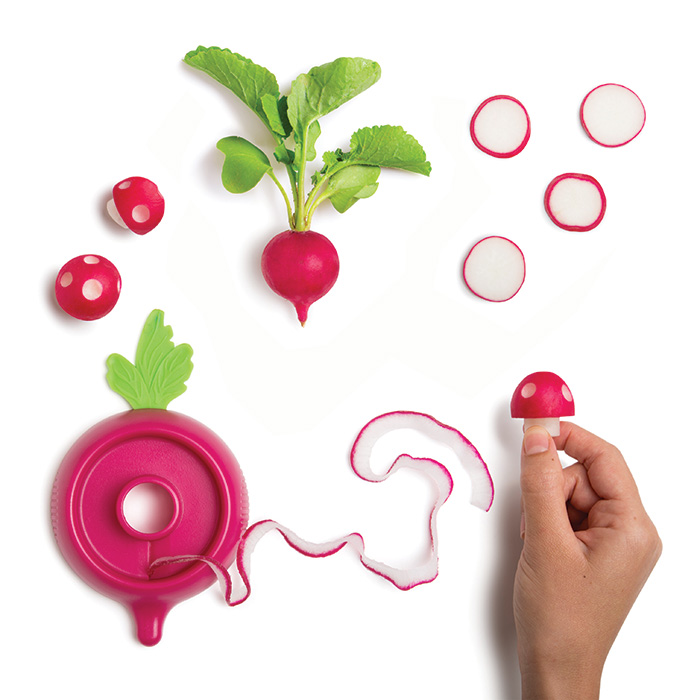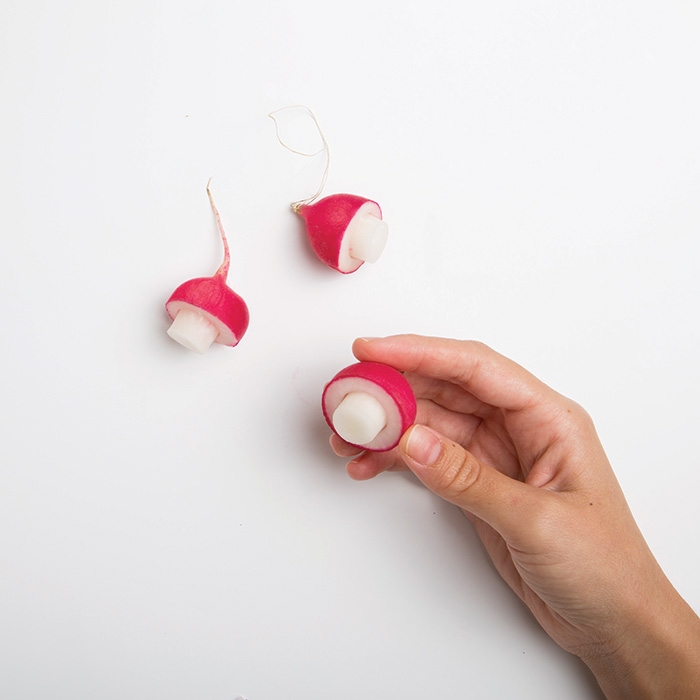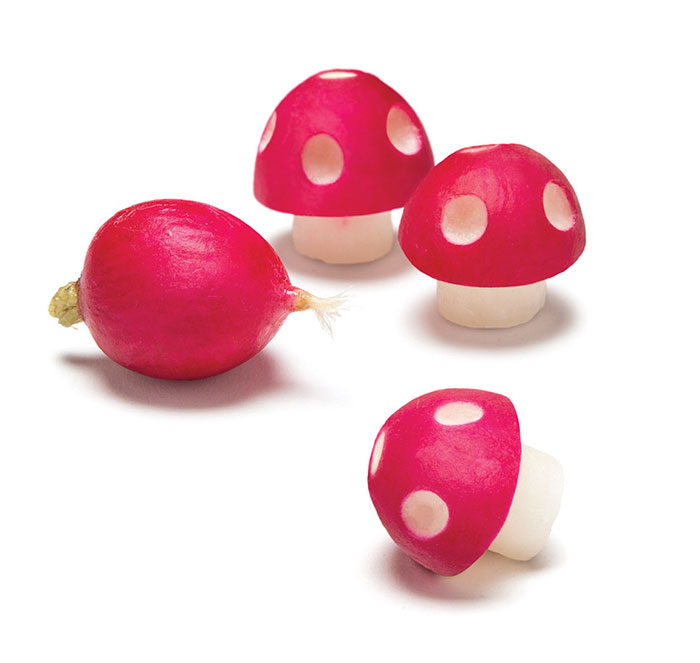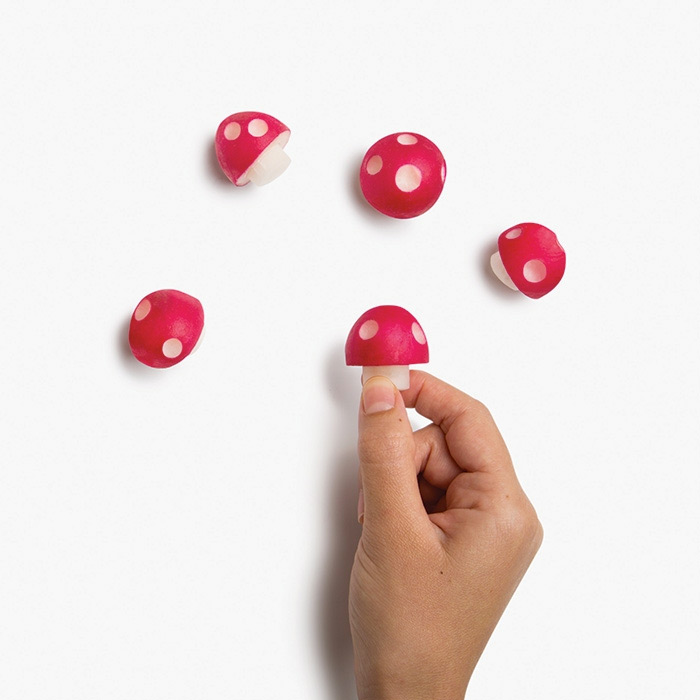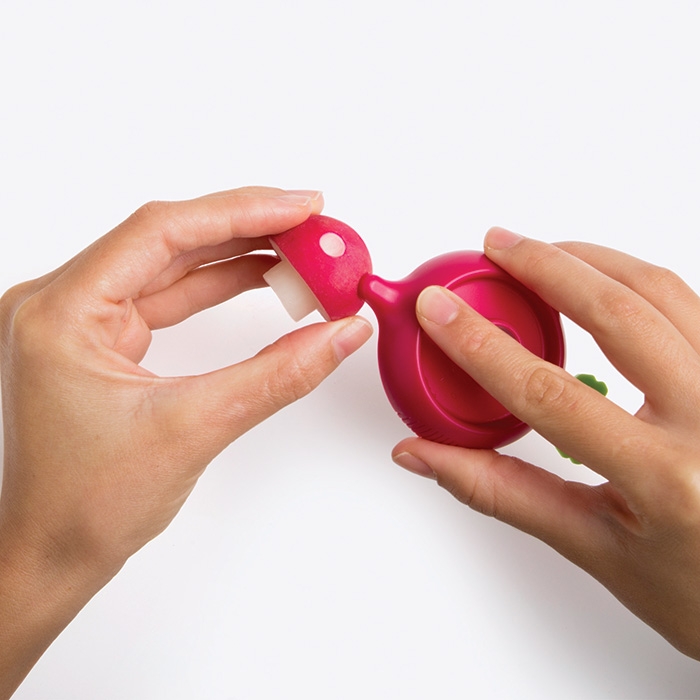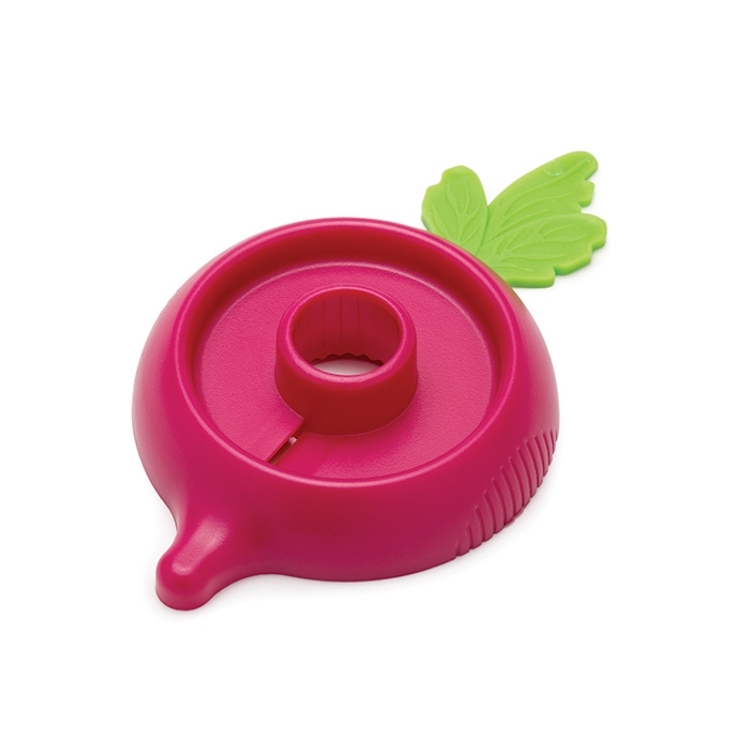 Subscribe To Our YouTube Channel