Moth and Butterfly Cape Cloaks
By Ryan on 04/12/2016 7:23 AM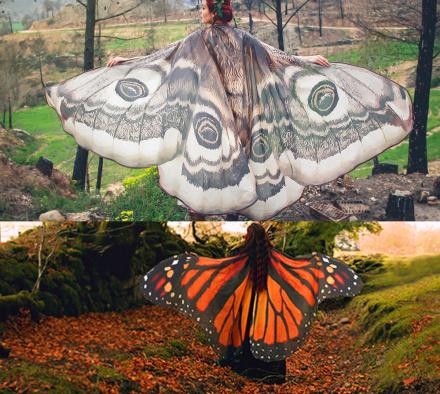 Have you ever wanted to become a butterfly and just fly away? Me neither, but now you can with this butterfly cape that gives you a beautiful set of wings. Designed and created by Etsy store El Costurero Real, the butterfly wings scarf cloak comes in a couple different designs to choose from, including a beautiful Monarch butterfly cape, along with a Moth wings butterfly cape. Perfect for Halloween, dressing up as a fairy in some sort of play, or just walking around town pretending to be a butterfly, the moth and butterfly capes are extremely realistic looking and were designed from inspiration drawn from actual butterflies and moths.
The giant butterfly scarves come in a few different fabric to choose from, including muslin, chiffon, and voile, come with optional feathers, are made with printed fabric that's super soft and delicate, and is transparent on both sides with one side lighter than the other.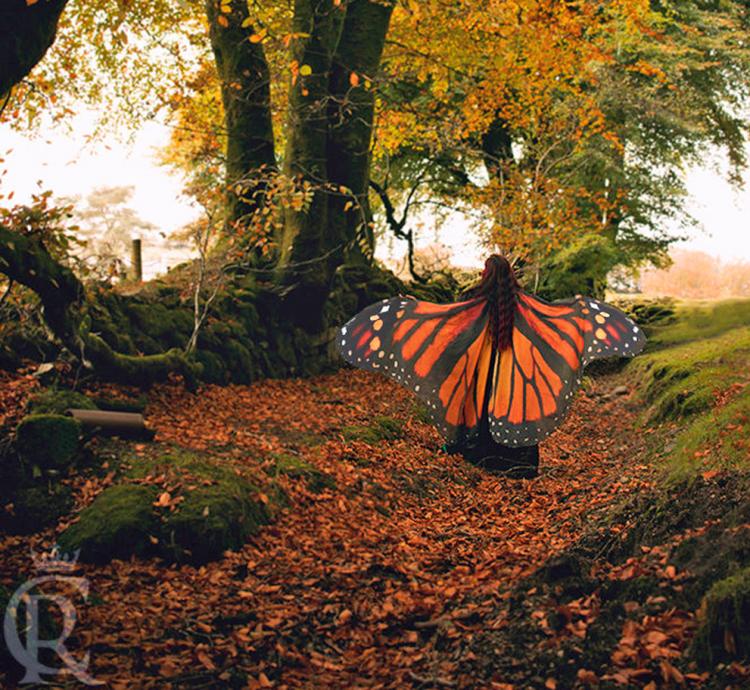 Since each butterfly cape is handmade, it will take around 4-6 weeks to have it ready to be shipped out, and the final cape will measure approximately 7.9 feet wide x 4.3 feet long.