This Middle Finger Lamp Is The Anti-Leg Lamp From A Christmas Story
By Ryan on 11/28/2022 9:05 AM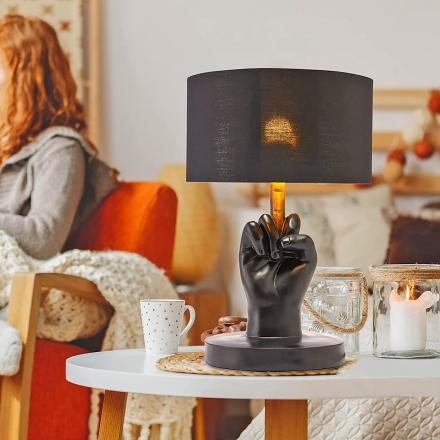 The middle finger is a classic universal sign that can evoke a unique combination of emotions, ranging all the way from hysterical laughter to all-out rage. Nothing says "welcome to my home or office" quite like a big middle finger, but since you can't really do that without making people mad, you could try the next best thing — a middle finger lamp that's sure to get a laugh, even if it's how you really feel.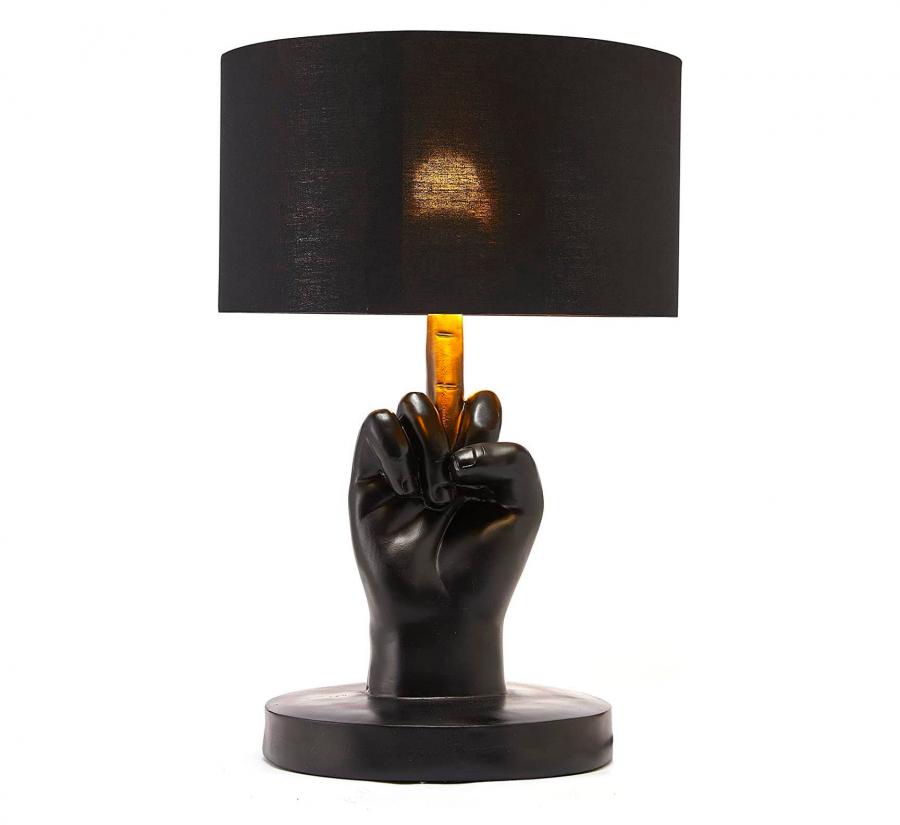 This middle finger lamp is a great way to get either a laugh from your friends or coworkers or a concerned scoff from your more-traditional parents. Either way, it'll offer a little bit of light and a beautifully sculpted middle finger art piece that just so happens to reflect the deep, dark depths of your soul.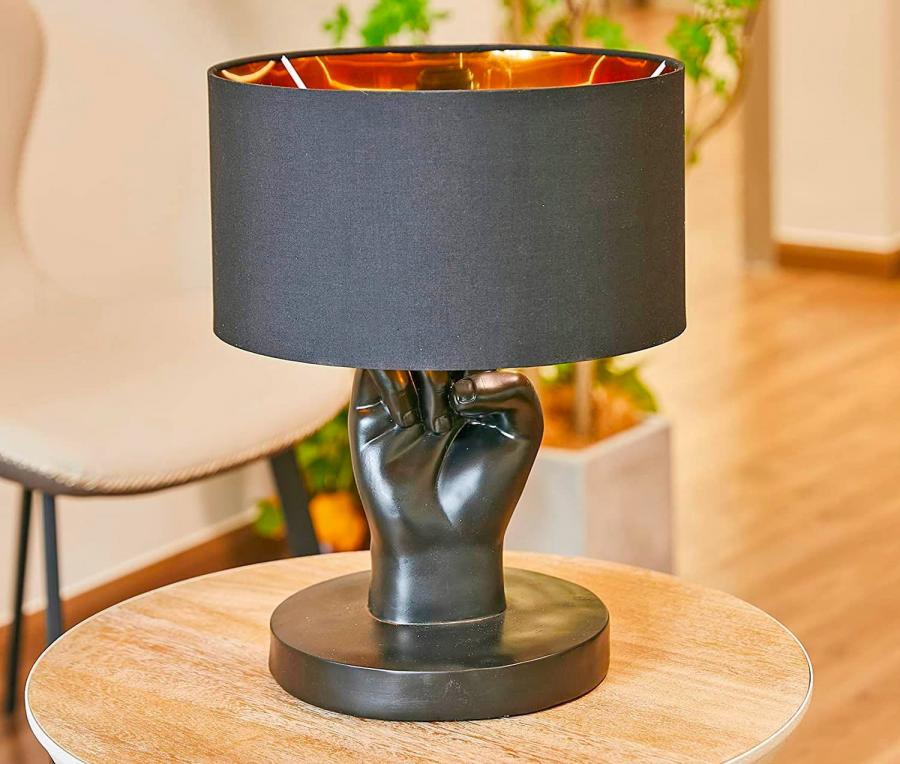 The middle finger lamp comes with a black lampshade that vaguely conceals the middle finger post, also making it pretty perfect for when friends or family with no sense of humor come over. It makes for a great gag gift for some, but when you use the middle finger lamp seriously, it will likely still be lost on those too distant to understand how funny and sarcastic you are.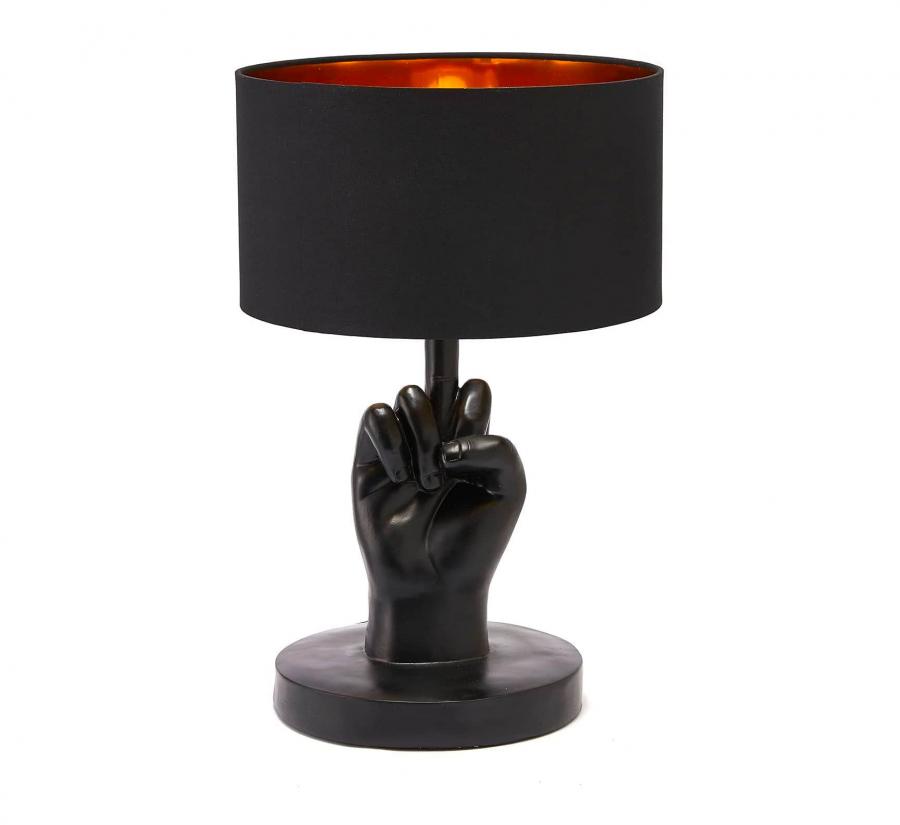 Still, it does offer some hints for the unhumorous or the easily offended few, and you can set it on tables higher or lower to either conceal or unveil the middle finger to your desired degree. The base and hand are also covered in black paint, while the middle finger leading up to the lightbulb has a golden gradient finish to show the importance of the gesture.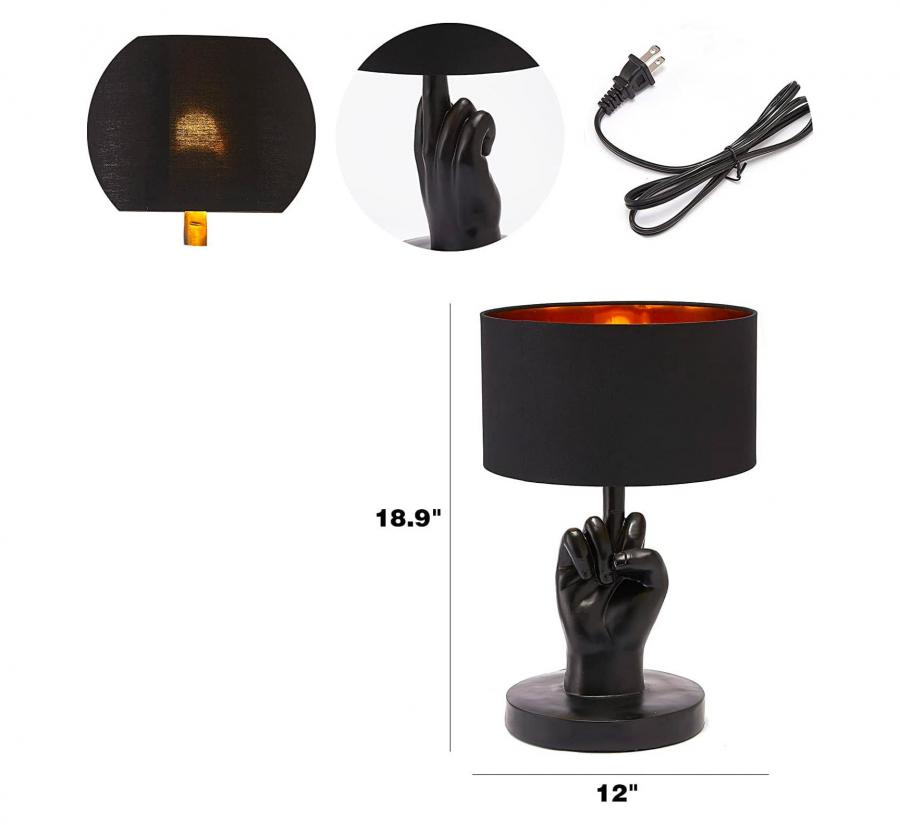 This middle finger lamp measures around 18.9 inches tall with the lampshade on and around 12 inches wide, while the package itself weighs about 7.26 pounds.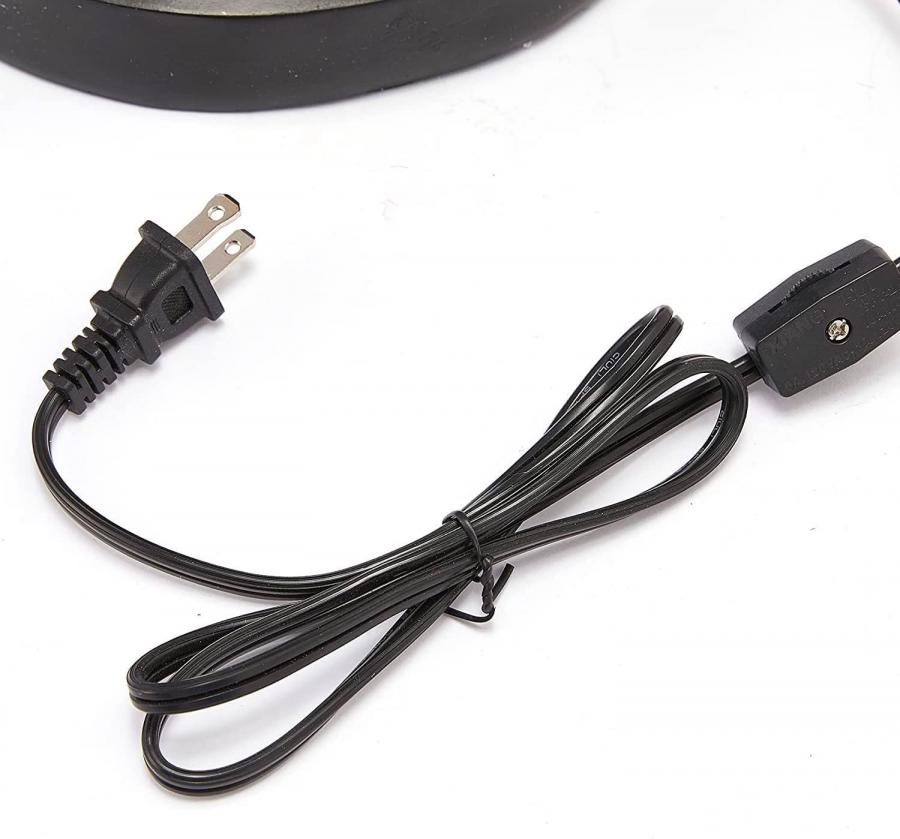 The purchase also includes the plug for power as well as a lightbulb, according to the middle finger lamp's product description. In the picture, it appears the plug's cable also includes a simple rotary on-off switch.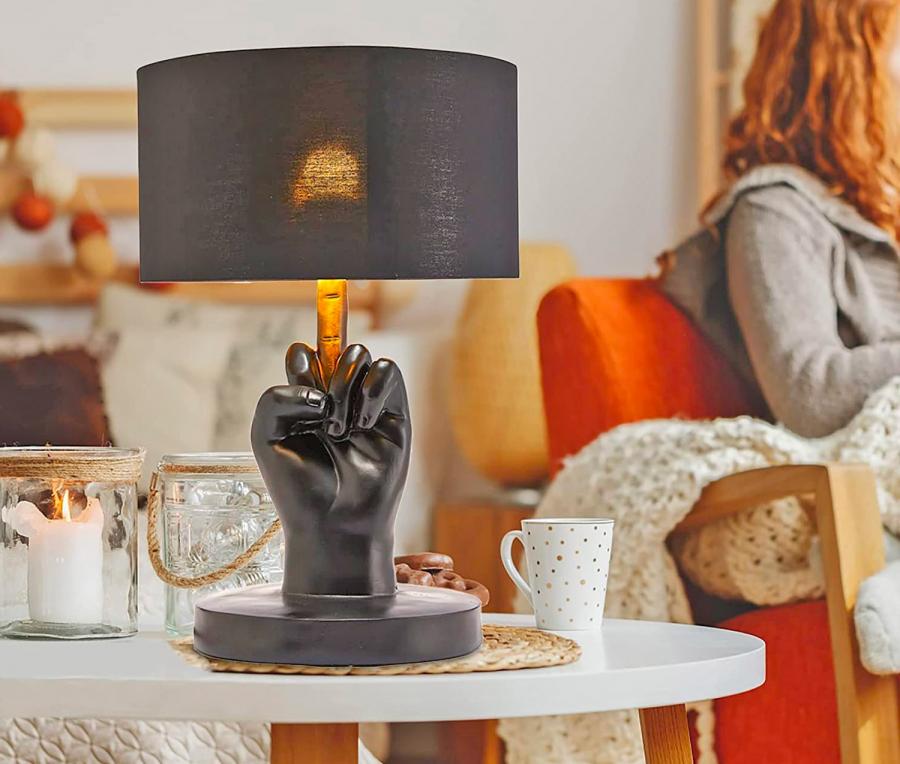 The middle finger lamp also seems to be well-liked by buyers, featuring an impressive 228 global ratings with a total of 4.7 out of 5 stars. In one five-star review of the middle finger light entitled "Perfect Gag Gift," CristinaG wrote, "I bought this for a white elephant gift exchange and it was an instant hit! Very satisfied."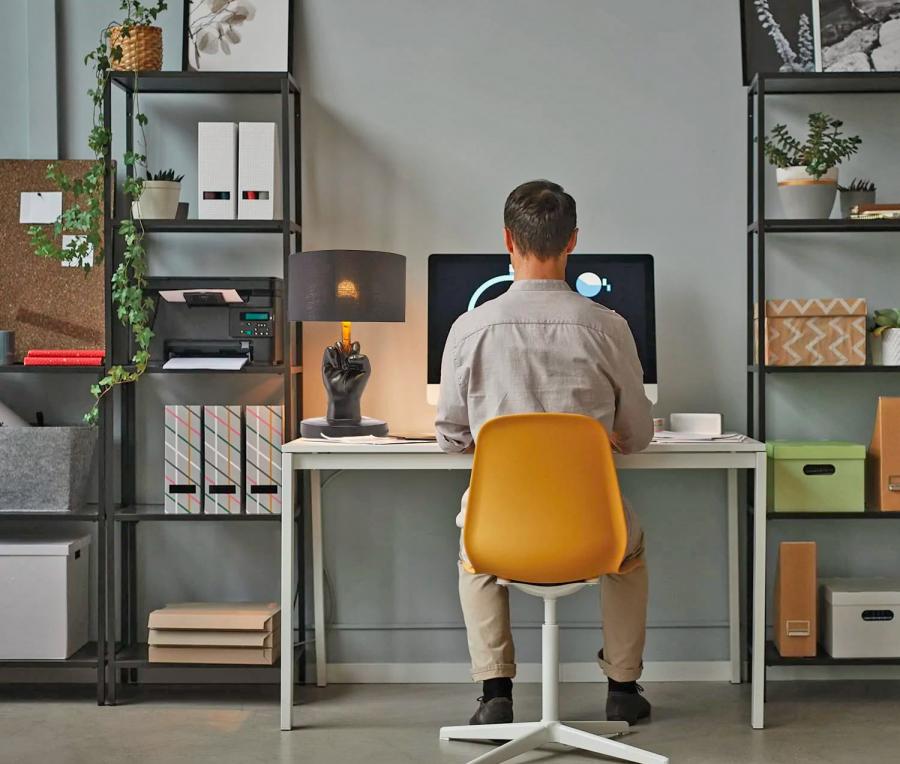 Other excellent options for those who appreciate the middle finger lamp include this middle finger car LED, this middle finger-revealing coffee mug or the ultimate way to say "up yours" in any circumstance, this giant middle finger Halloween mask.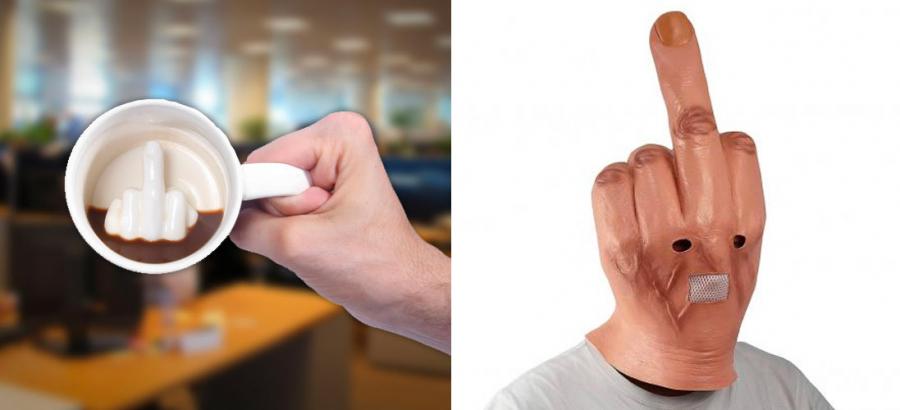 Or, if you like the middle finger lamp but would prefer to have it in candle form, the Gute shop includes a variety of those too! In addition, the Gute shop has two packs of the middle finger candles in gold or silver, or you can just get a middle finger sculpture instead — all great ways to say "f*ck you!" from the comfort of your home.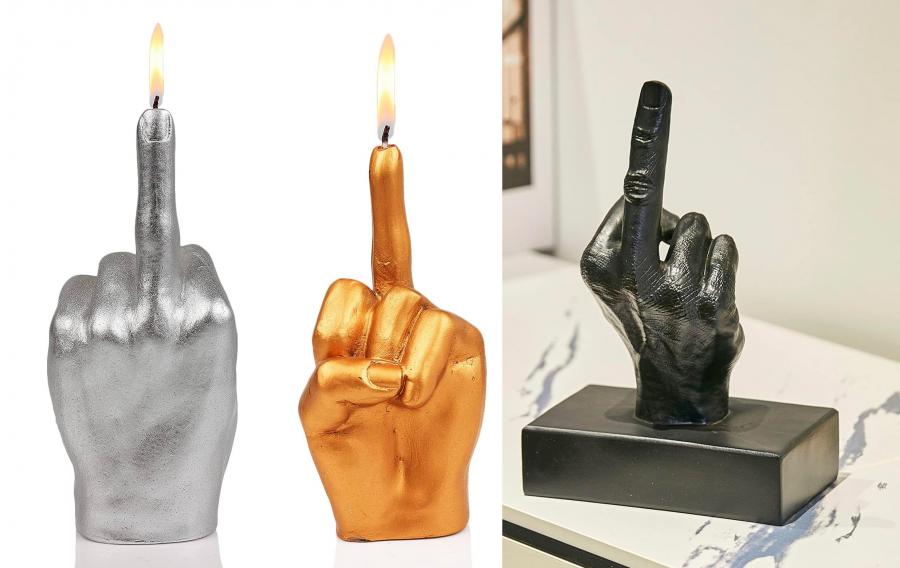 Once again, the middle finger is an excellent gesture, and can be cleverly used to send a wide range of messages. You can use it wisely, or you can just throw it around in peoples' faces so they stay away from you. But whether you'll use this lamp in your living room, bedroom, office space or as a white elephant exchange gag gift, the middle finger light is the perfect way to send a subtle message that's… simultaneously pretty clear.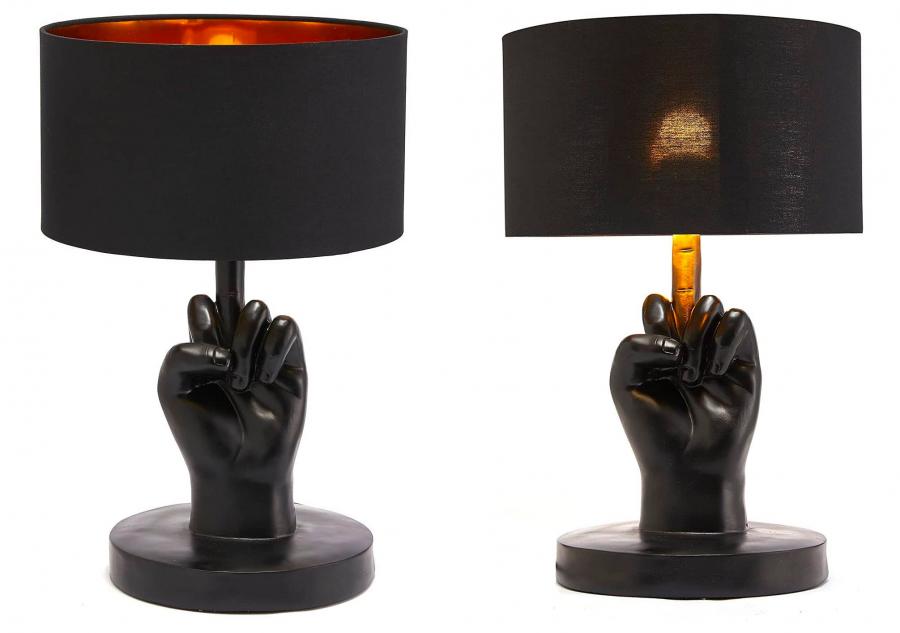 You can snag the middle finger lamp on Amazon for around $70 bucks!