You Can Now Prepare For Valentine's Day Properly With a Creepy Practice Make Out Pillow
By Ryan on 02/13/2020 4:34 PM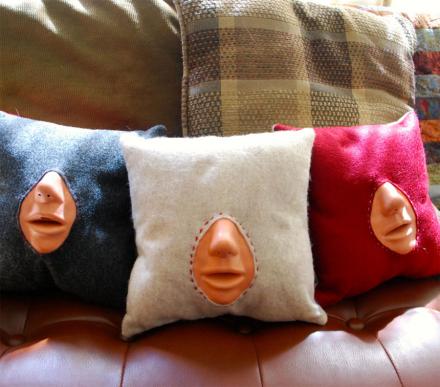 How do you practice and get ready for all that hand holding and kissing you're going to do on Valentine's Day? Well, for the most part, I'd rather not know, but since we found this weird, creepy, and pretty hilarious practice make-out pillow, we thought we'd recommend it to anyone who needs it. The Make-out practice pillow is here for all you lonelies out there who either need to practice up for that big kiss that you hope to someday achieve, for those that are so lonely that kissing any mouth even though it's rubber and attached to a pillow would still brighten up your life, or for those that will not be using it for kissing but for... other things that we don't want to know about...
The make out practice pillow was created by a Florida based designer named Emily Grace King who made the pillow for the inexperienced kisser to practice on and for just using as a funny unique gift. The kissing practice pillow is made from rubber faces that are often found on CPR dummies, and machine stitched on to a 12 inch x 12 inch pillow.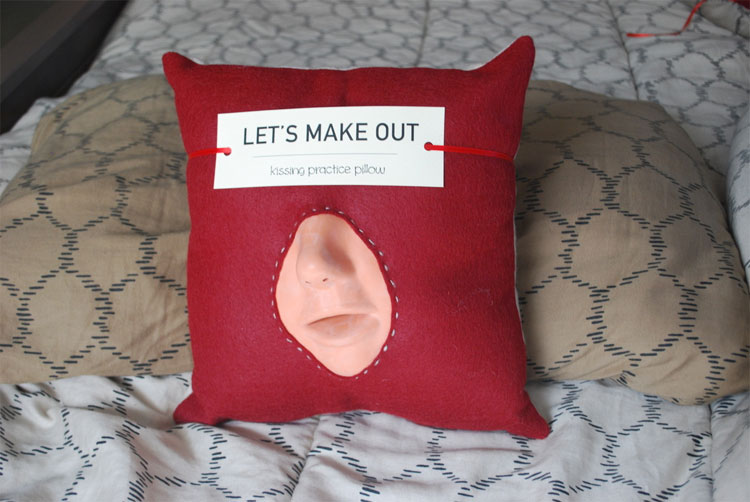 Even though it's cold and rubber, it should suffice by giving you proper practice on those lips!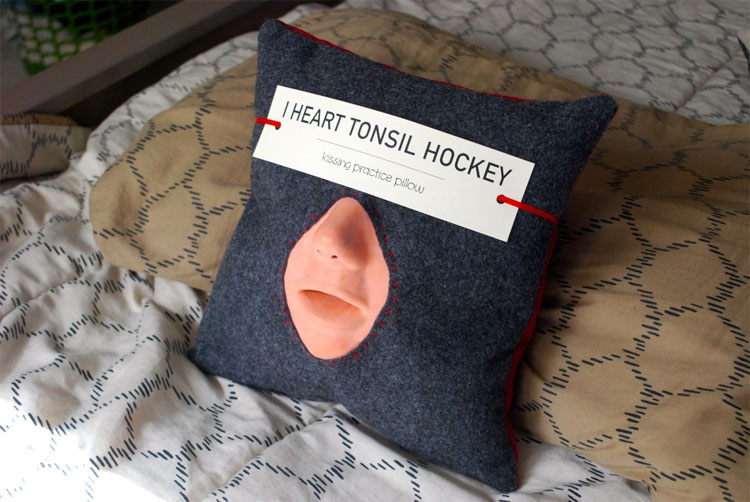 While you're at it, you can also practice the yawn and reach that you'll be attempting at the movie theater later.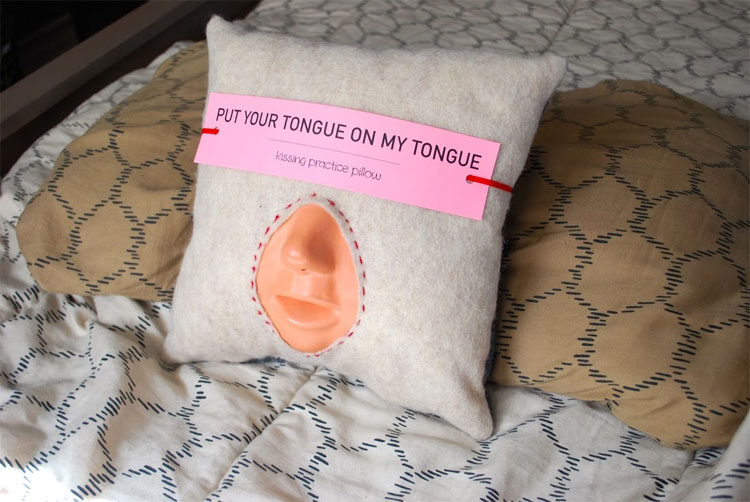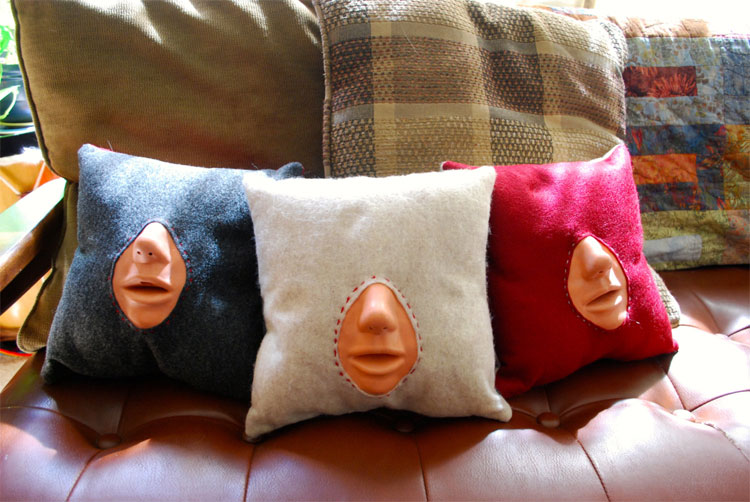 You may want to hid the creepy face pillow before company comes over, or they might get the wrong idea.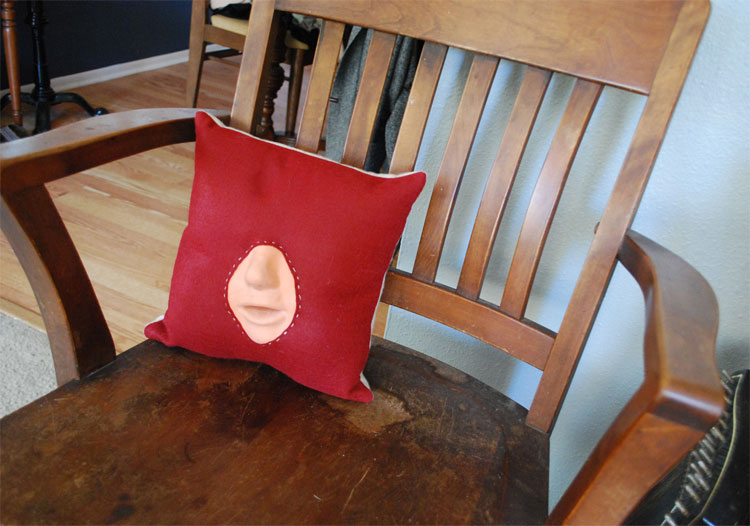 If you don't have company over often, the practice make out pillow also makes for just a great piece of creepy decor for your couch.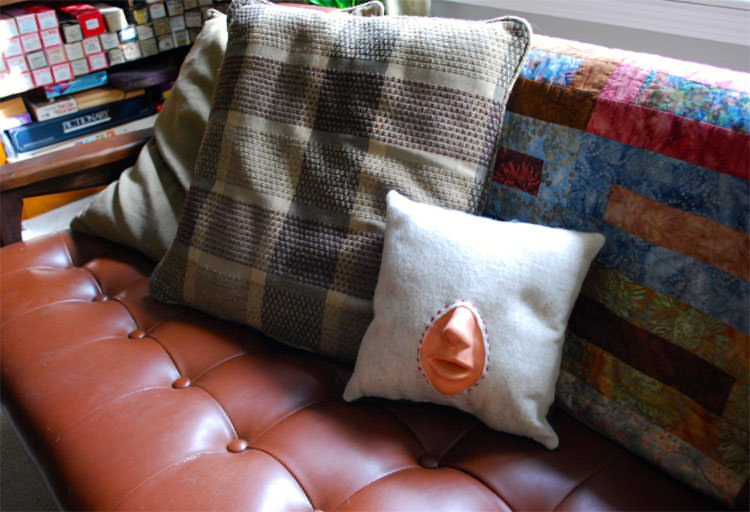 If you're extra creepy, you can also just purchase the mouth pieces to do whatever you need to do with them...