Library Card Coffee Mug
By Ryan on 03/13/2019 9:05 AM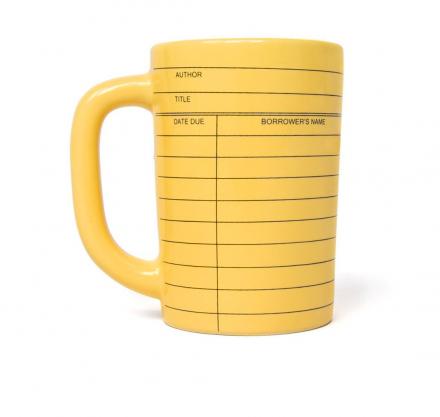 Remember those cards you had to fill out when you checked out a book from the library? Me neither, since I haven't been to a library in 20 years. But apparently they used to exist (and maybe still do). This coffee mug is made to look like one of these check out cards at the library, and is probably the greatest gift you can give a librarian, or book lover that doubles as a coffee drinker (which is basically all of them).
When you use the library mug, be sure to mark down the author (maker of the coffee), the title (name of the coffee you're drinking), the date you drank your coffee, along with your name to make sure this coffee drink is recorded into history for the next person who uses the mug to see.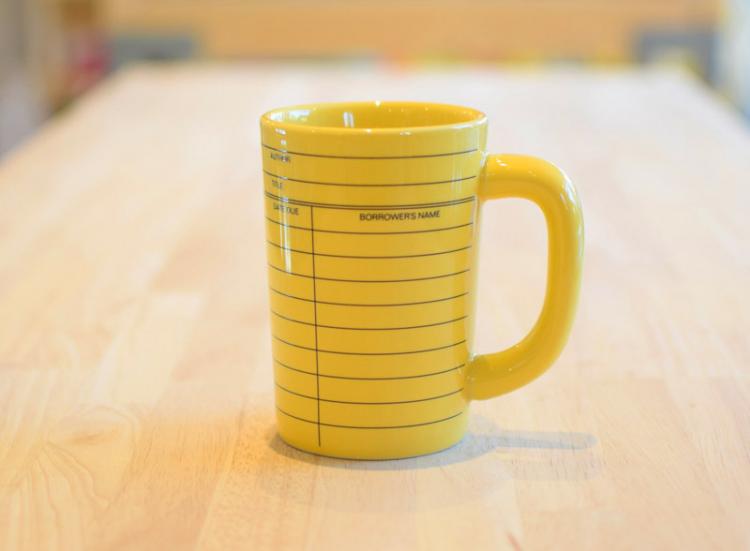 The library checkout card coffee mug is bright yellow in color, just like those nostalgic library checkout cards, is made from ceramic, and 1 book actually gets donated with each purchase of the mug!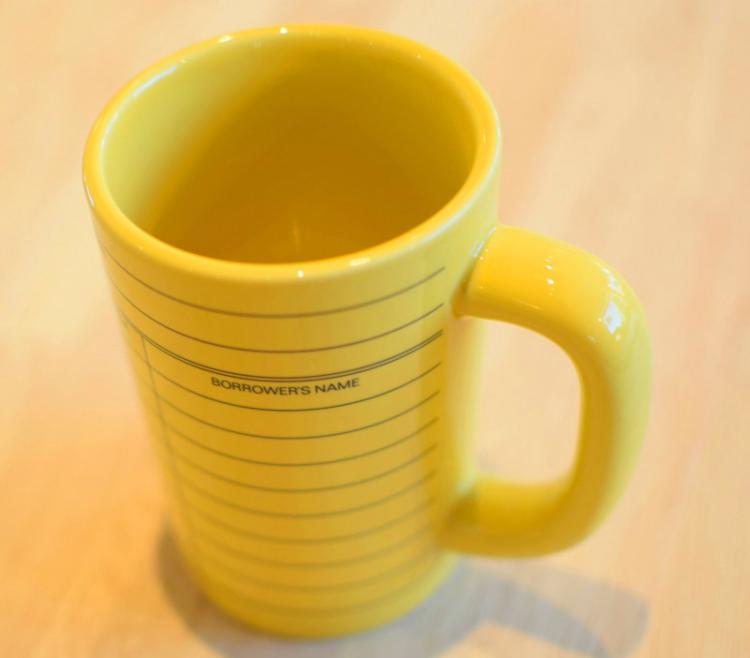 The library mug is dishwasher safe, is microwave safe, is able to hold 12 oz of liquid, and is an extra tall and skinny mug with extra thick walls to protect against the heat from the liquid inside.