Jellyfish Ship Window Decal Makes It Look Like You're Living Underwater
By Ryan on 06/21/2017 12:38 PM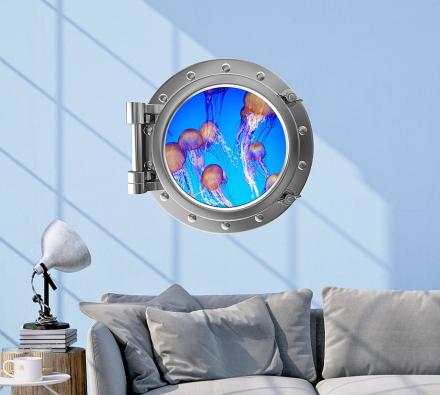 If you live in an apartment in the middle of two other apartments, you probably have little to no windows. Or maybe your house was weirdly designed without a window where there should be one. If you haven't bought the glow-in-the-dark window decal that makes it look like you have an actual window to the outside world when you don't, this underwater window decal might be your next best bet.

View all underwater window decal versions here
A perfect gift idea for kids rooms who happen to love the sea, submarines, ships, or jellyfish, this ship window decal makes it look like your living in a ship or an underwater home with a window right out to a school of jellyfish.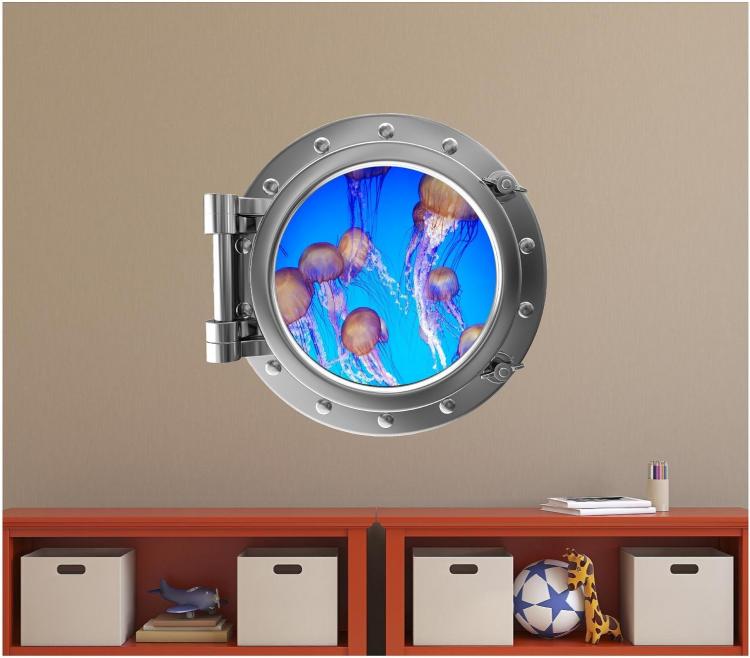 You or your kids not into jellyfish? The same company makes all sorts of different variations of the underwater window decal, with others including a window with a swimming turtle, a sunken ship wreck, swimming dolphins, a shark, a coral reef with all sorts of sea life, a Finding Nemo version, and even starship windows to outer-space.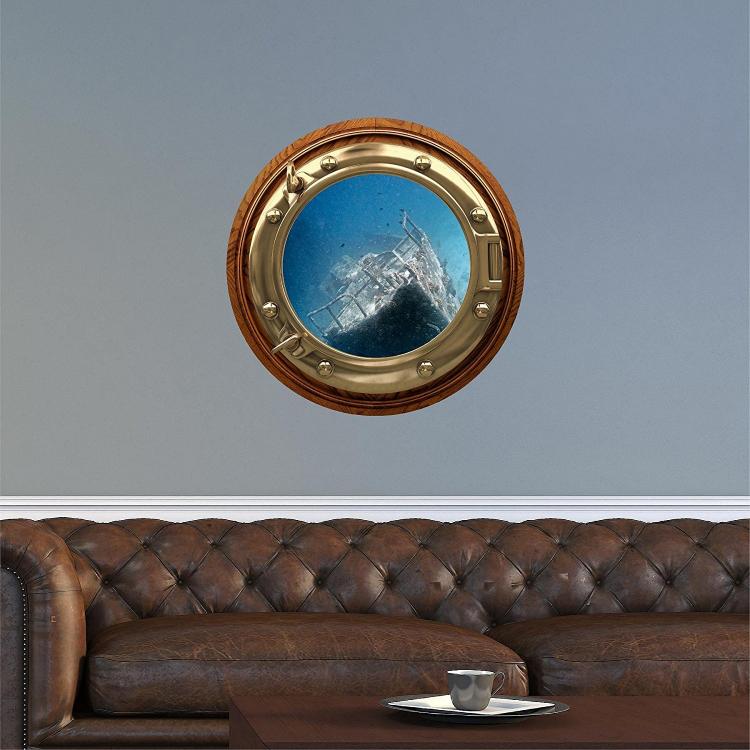 The underwater window decal is made using high-resolution imagery that looks extremely realistic, is super easy to install onto your walls by just peeling and sticking it anywhere, and is made from vinyl and eco-sol ink.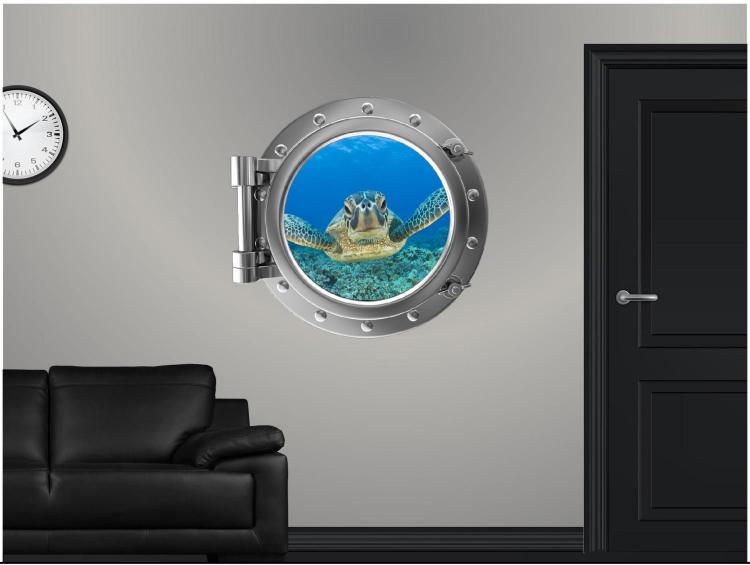 The Jellyfish and other sea-life ship window decals are fade resistant, are designed for interior walls that are flat and have clean surfaces, and will leave no residue nor will it peel any paint off when it's removed from your wall.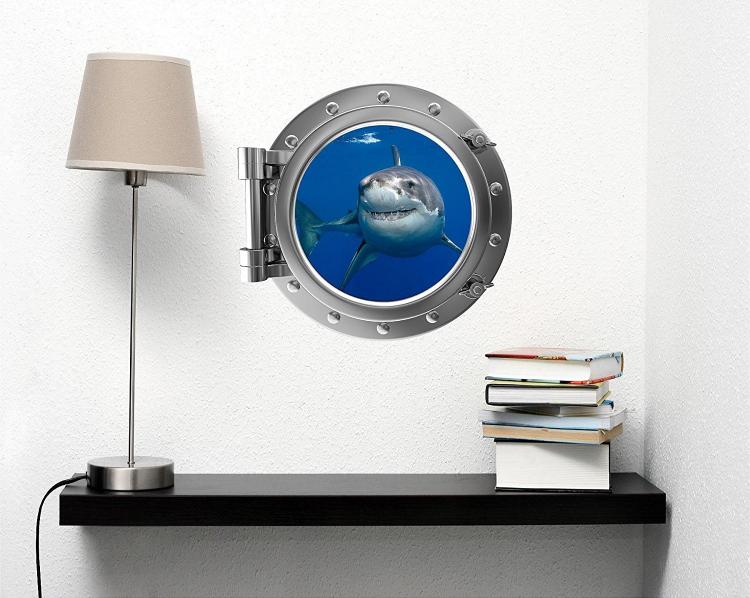 Check out all versions of the underwater window decals here.